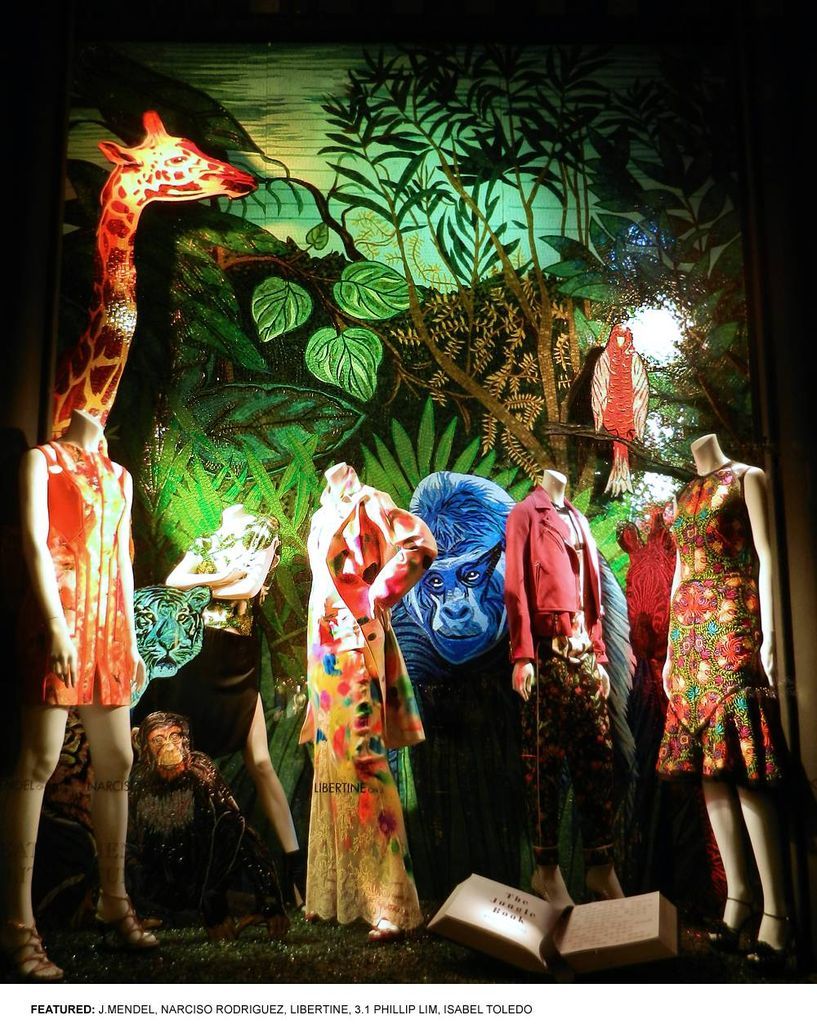 Fiction
Bergdorf Goodman's Literary Windows
While tootling along Fifth Avenue on a bus last week, a friend and I spotted the front windows of Bergdorf Goodman and scrabbled madly to ring for the bus to stop. The displays fused Bergdorf's fashion and bookish design — to me, catnip and Champagne!
Each window evoked a classic novel with an inventive, artistic display.
A huge white paper cockroach filled one vitrine, symbolizing Franz Kafka's The Metamorphosis. (The sculpture was done by local artist Aaron Wexler.)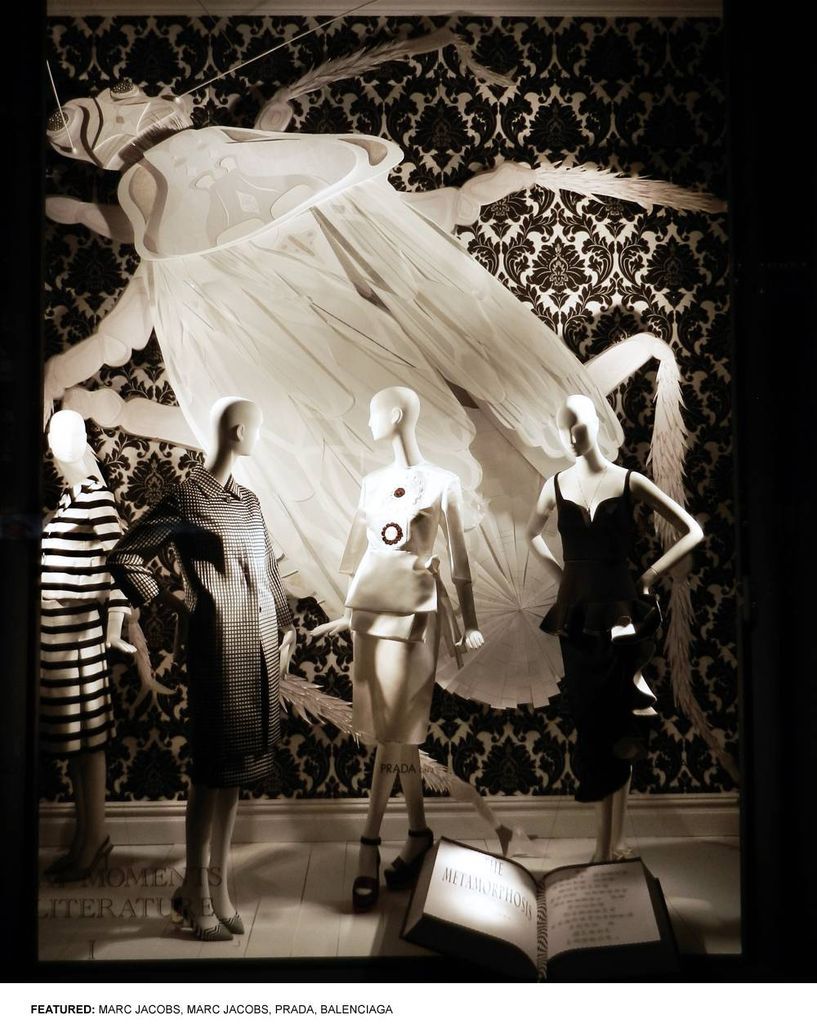 Jewel-colored mosaic creatures peered out from a lush backdrop, with Rudyard Kipling's The Jungle Book opened to the title page.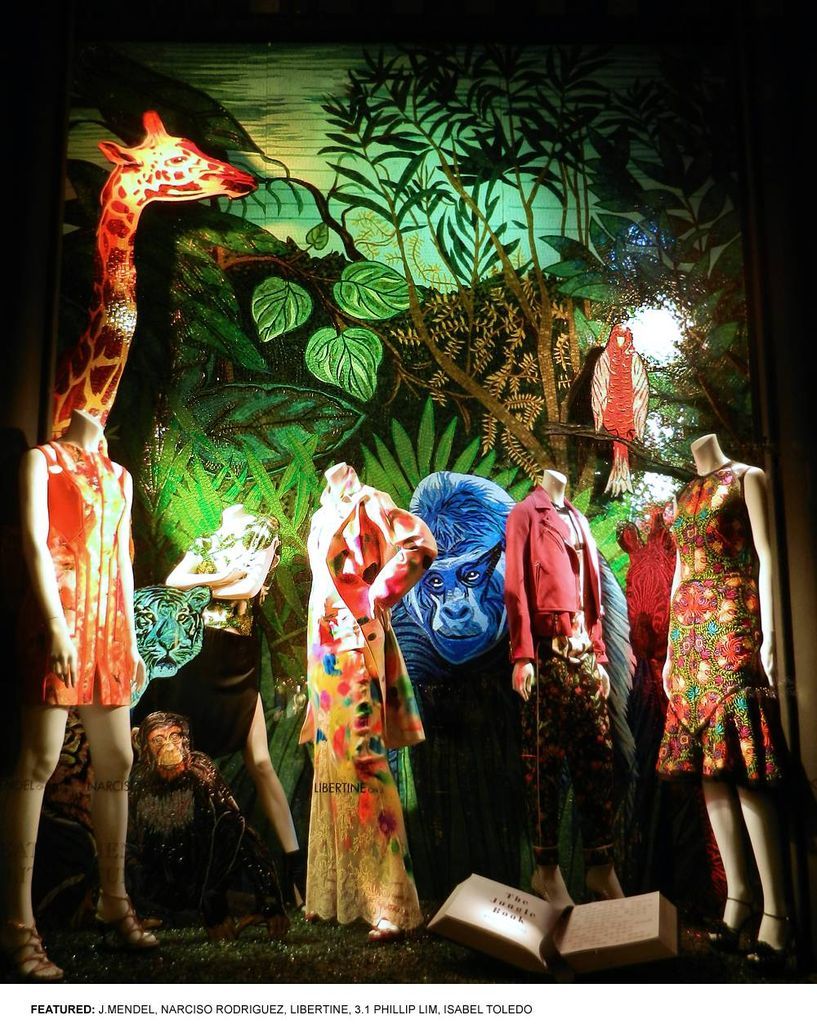 Maps of eighteenth-century London and Paris unfurled above a tangle of crimson knitting in an homage to Dickens's A Tale of Two Cities. Mannequins in Oscar de la Renta and Givenchy gowns preened with Orwellian animal heads by paper artist James Vance.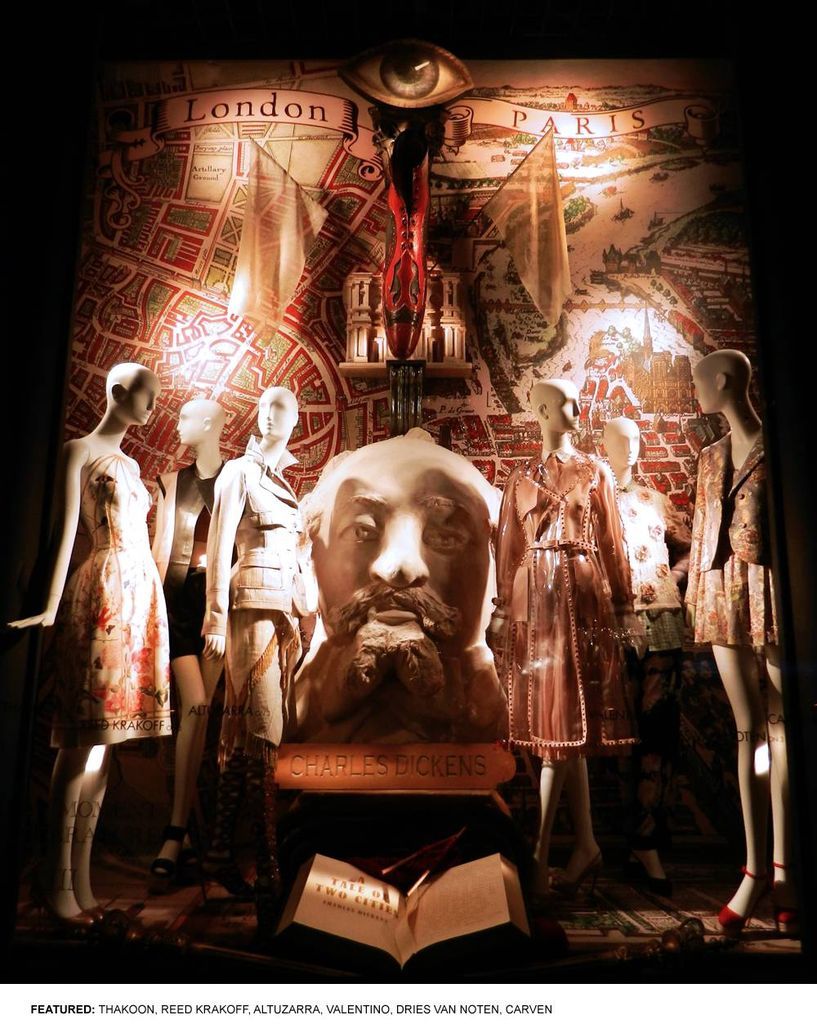 But the one that stopped us in our tracks was an indigo-and-cream fever dream, inspired by In Search of Lost Time. The famous opening line hovered before a family tree of sorts, linking the novel's dozens of characters.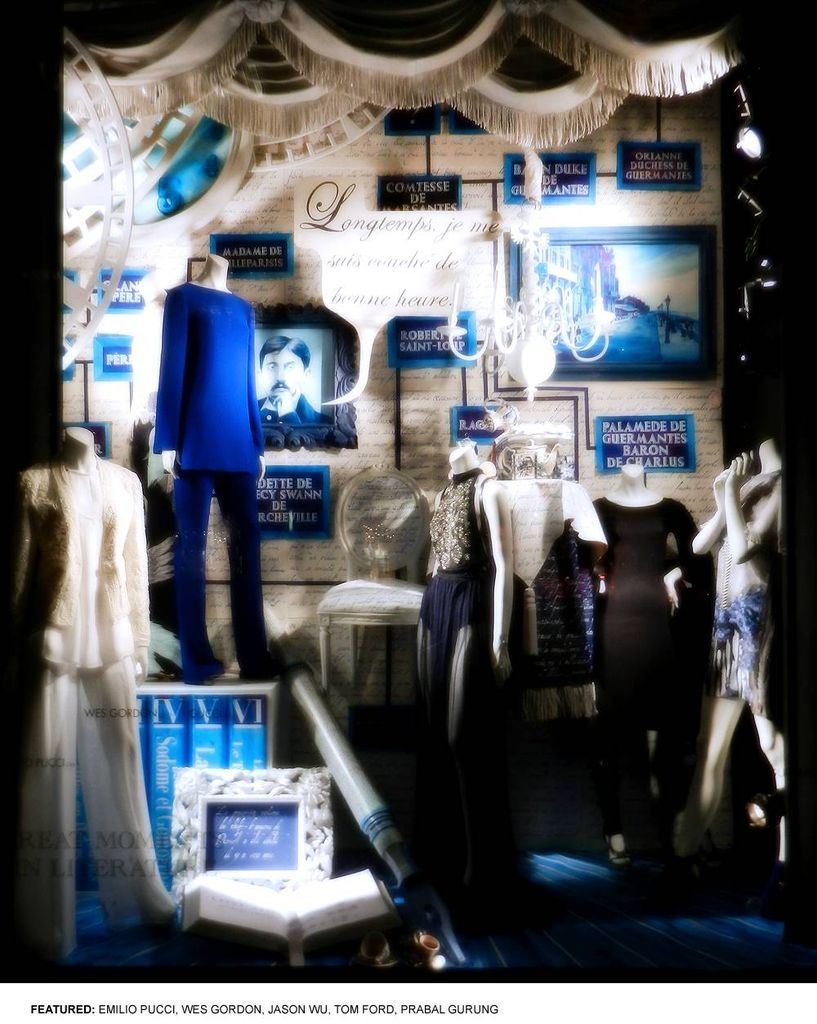 This hand-lettered display turned out to be a special catalyst. David Hoey, Bergdorf's senior director of visual presentation and all-around window wizard, explained:
"We are always looking for over-arching themes. The theme serves as a backbone for our windows. We often choose "grand umbrella" subject matter, but we love to subvert the grandness and "importance" with levity, humor, and surprise.

A big literary theme had been on the back burner for at least two years. Artists were actually commissioned in 2011 to create some of the props, which were completed and put into storage. Then a few months ago I noticed that 2013 was the 100th anniversary of the publication of the first volume of Proust's In Search of Lost Time. By coincidence, this had been one of the novels we had planned to do. So the time was right to get this project going. We quickly pulled together the remaining elements needed for a splashy set of windows during New York Fashion Week in February 2013."
Just when the city's in a frenzy of fashion bloggers and sequins and dizzy designer hangers-on, Mr. Hoey brings it back to great fiction. Proust would surely be proud.
For a look at all of Bergdorf's literary windows — no Metrocard required — click here.