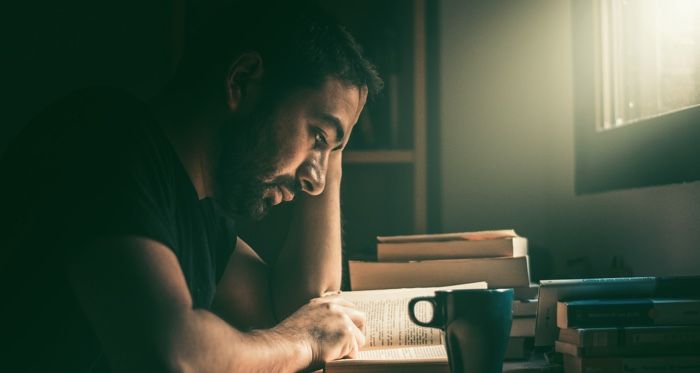 This content contains affiliate links. When you buy through these links, we may earn an affiliate commission.
*Before I jump in, for anyone who needs the insider baseball information about reviewing books: many reviewers have access to ARCs/galleys (advanced reader copies/physical books), e-galleys (digital), and ALCs (advanced listener copies/audiobooks) before their publishing date. Think of it like film reviewers who get to see the film before it's in theaters for audiences.
Have you ever galley bragged? Or been a bit jealous of someone reading a book you're super excited about well in advance of its publication date? There are definitely fun perks to being a book reviewer — getting an ARC for an upcoming title by an author I adore is the closest adult feeling to the Scholastic Book Fair of my childhood. But there are a few not great elements of reading an early review copy.
As boring as this probably sounds, my work reading is organized. While I pick up books on a whim for personal reading, work reading is different. I go through a lot of book catalogs, Edelweiss, Netgalley, emails, and announcements to compile lists broken down by months/years for all my crime reading — it's the focus of the Unusual Suspects newsletter that I write. This is all to explain that you would think this would keep me from accidentally reading a 2024 title in June of 2023, but it did not.
"How?" you may ask: I was searching for a new book that would grab me from the opening page, which I do by randomly opening e-galleys and ARCs and reading the first chapter. Sometimes I set aside a handful before one is the winner and sometimes the first book I open hooks me into reading a huge chunk in that moment. That's what happened with Amy Tintera's Listen for the Lie, which I hadn't yet slotted into the appropriate file in my e-reader, so I started it with the assumption that it was an upcoming 2023 release. Wrong! It will be released on March 5, 2024. The problem? I inhaled the book — not the problem — and had no one to talk to about it! It got me thinking about how reading an e-galley so far before its publication date can create a few problems.
Will any of this keep me from reading books well in advance of their publishing date? Nope! Now that I already ripped off the 2024 seal, I'm currently reading Where Sleeping Girls Lie by Faridah Àbíké-Íyímídé — and you better believe the second there is a galley for Tana French's and Alyssa Cole's 2024 titles (The Hunter; One of Us Knows, respectively) I will be dramatically yelling "clear my schedule" and inhaling their books.