Newsletter 1
6 Cookbooks to Turn Beginner Cooks into Kitchen Wizards
This content contains affiliate links. When you buy through these links, we may earn an affiliate commission.
For seven years I dated a man who could cook. He could cook so well that it never seemed worth cooking myself—nothing I made would turn out half as well as his meals. When we broke up, I realized that any cooking skills I'd picked up pre-relationship were so rusty, they were basically useless. This realization, plus a bunch of newly free time and an interest in distracting myself, led to an obvious project: teach myself to cook. But I had no idea where to begin. I needed some beginner cookbooks.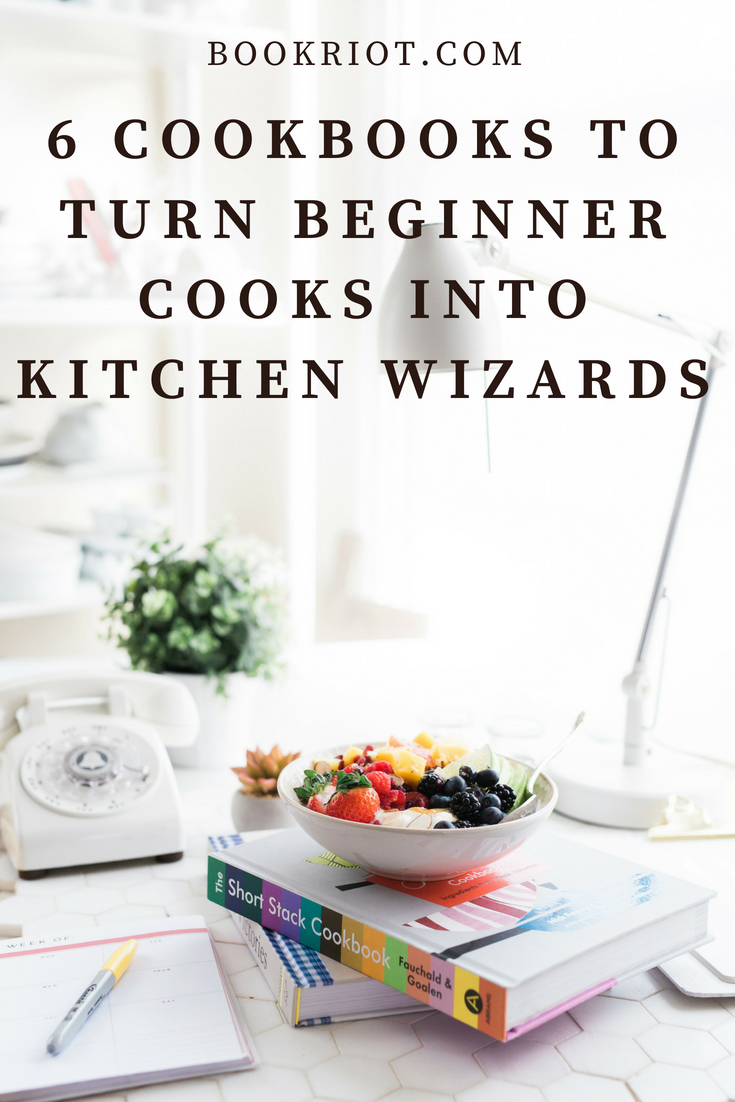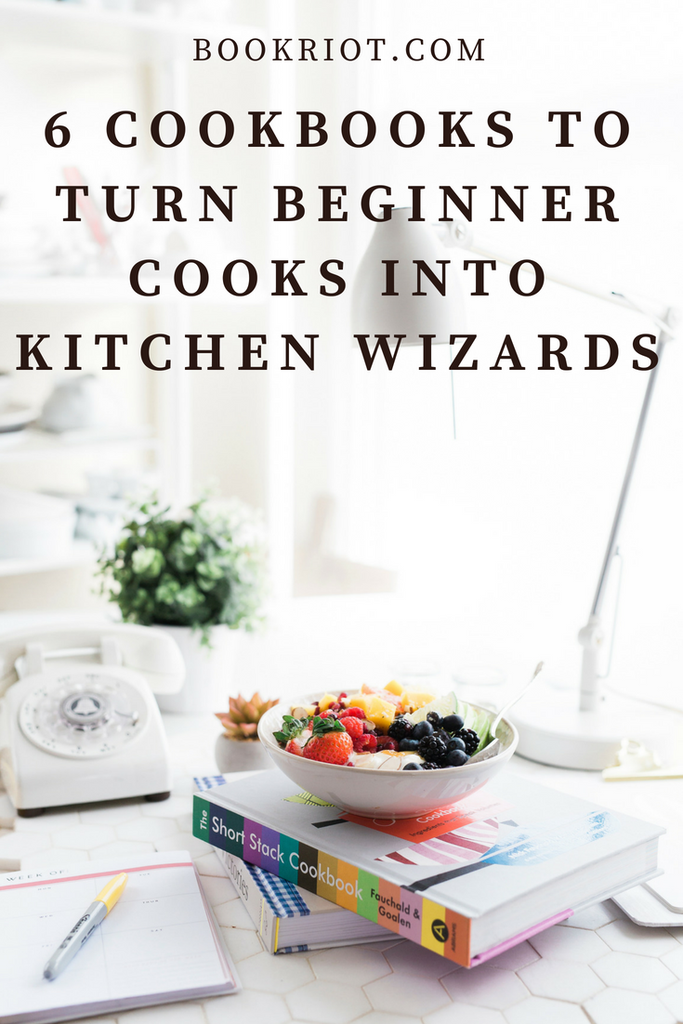 As a bookseller and lifelong book nerd, I believe there's nothing a good book can't teach you. As I embarked on this project, I scoured the shelves/internet for beginner cookbooks that would assist me on my journey. These six are the best cookbooks that I found. They're all a little different, so no matter your taste or temperament I think you'll find something you too can learn from.
Apparently, Haven's Kitchen is a literal cooking school. I've never heard of it. But, as lover of school, this cookbook seemed like an ideal place to start. It begins by teaching you a few basic skills: the many ways to use a knife, how to season with salt, how to set up your workspace, etc. Next there are lists of pantry, fridge, and equipment basics. Then it jumps in to recipes, with each chapter focusing on a different skill and building-block for creating a lifetime of homemade meals. I skipped around, but this book would definitely benefit from a cover-to-cover read. I'd recommend it to any level of beginner. My favorite recipe: pesto with arugula and toasted walnuts.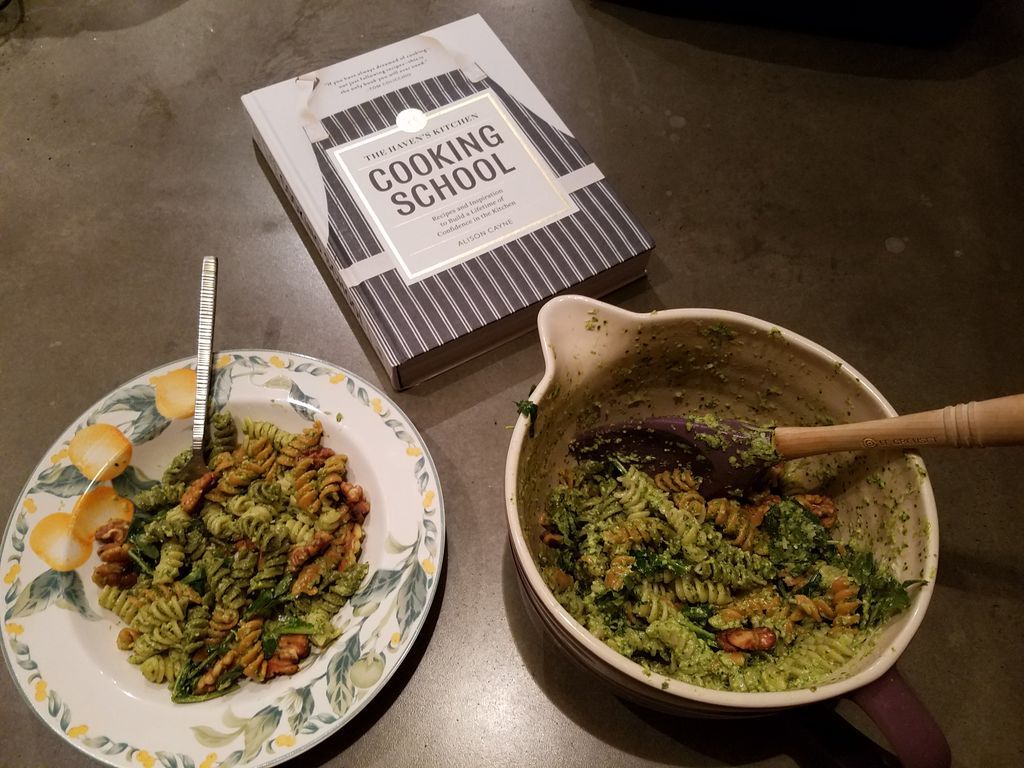 When Sara Zin was in her late twenties, she decided to learn how to cook (heard that story before). Eventually, she combined this project with her love of art; illustrating each meal she attempted, she began a blog, which eventually became The Starving Artist Cookbook. Like most books on this list, she begins with the basics—tips, equipment, ingredients—and then divides her recipes up by category, more or less moving from breakfast to dessert. Unlike the other books, each recipe is rendered in watercolor illustration. And her instructions are as simple as her illustrations are stunning. I'd recommend this to anyone who needs something to make tonight, doesn't have time to waste, and wants to eat something delicious. Favorite recipe(s): the chicken gyro or the simple carbonara (I can't decide).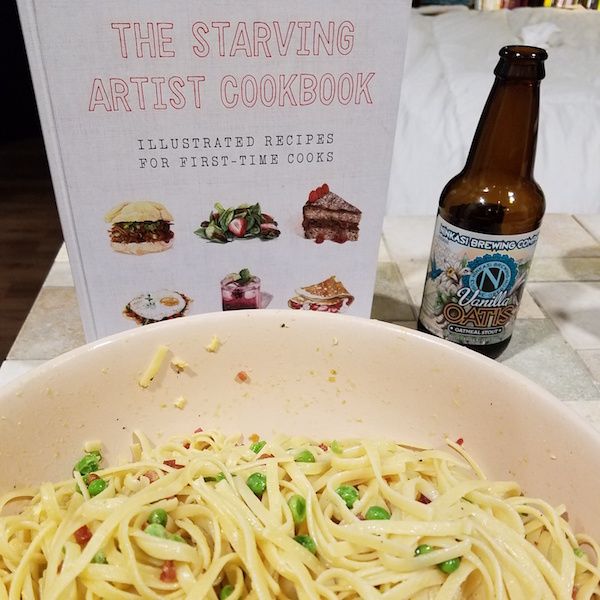 This book may look intimidating—it has the most gorgeous food photography I've ever seen—but it is meant for beginners. I'd never heard of Donna Hay before, but have since learned she's kind of a big deal—Australian "food stylist," author of 25 bestselling cookbooks, hell, she even has her own magazine. But, again, don't be intimidated. Basics to Brilliance is all about providing basic recipes followed by a number of variations so you can build up your repertoire. While the recipes are easy to follow, they do include some ingredients that felt fancier than I was prepared for—I would recommend this book to any beginner who wants to think of themselves as a chef. My favorite recipe: buttermilk fried chicken and slaw sliders.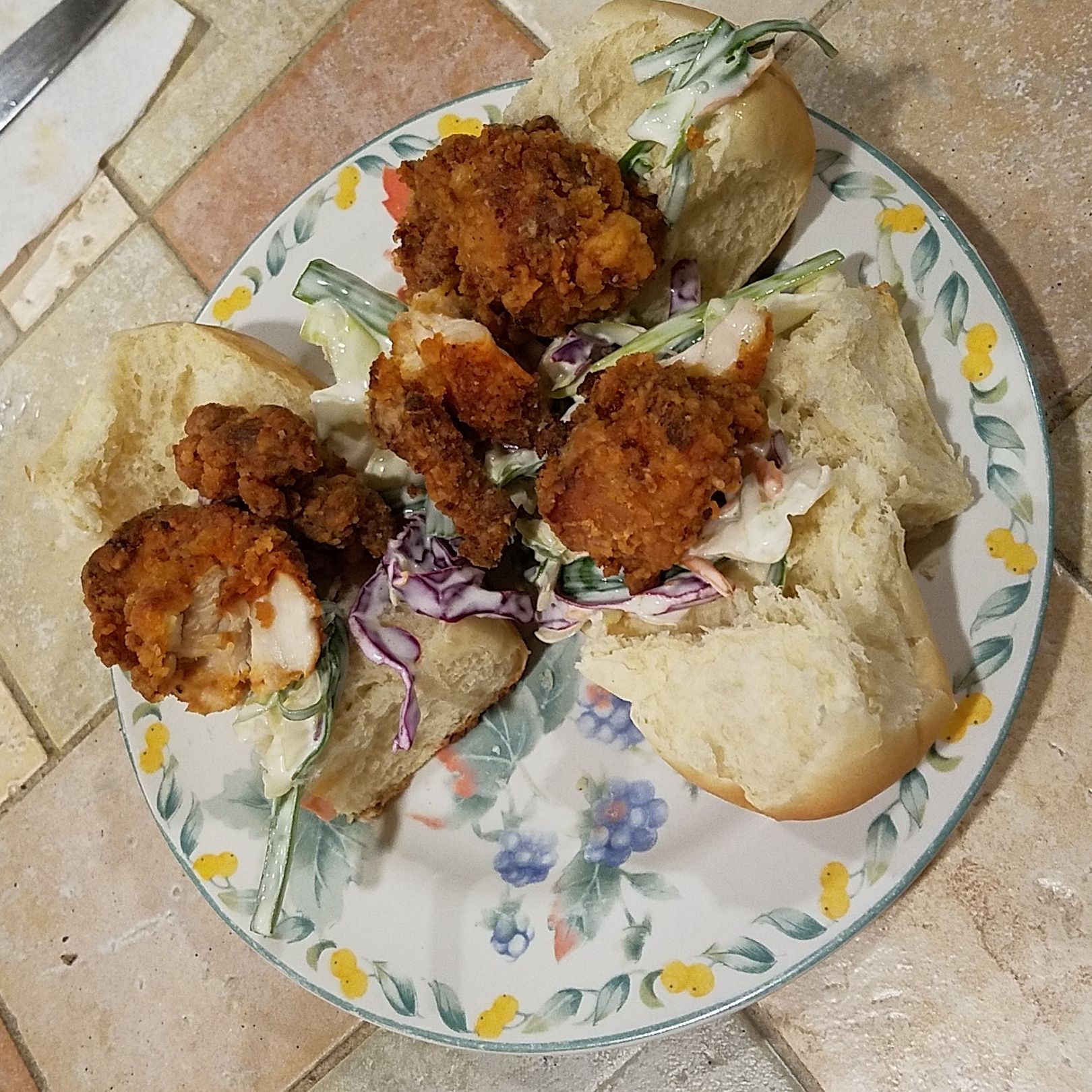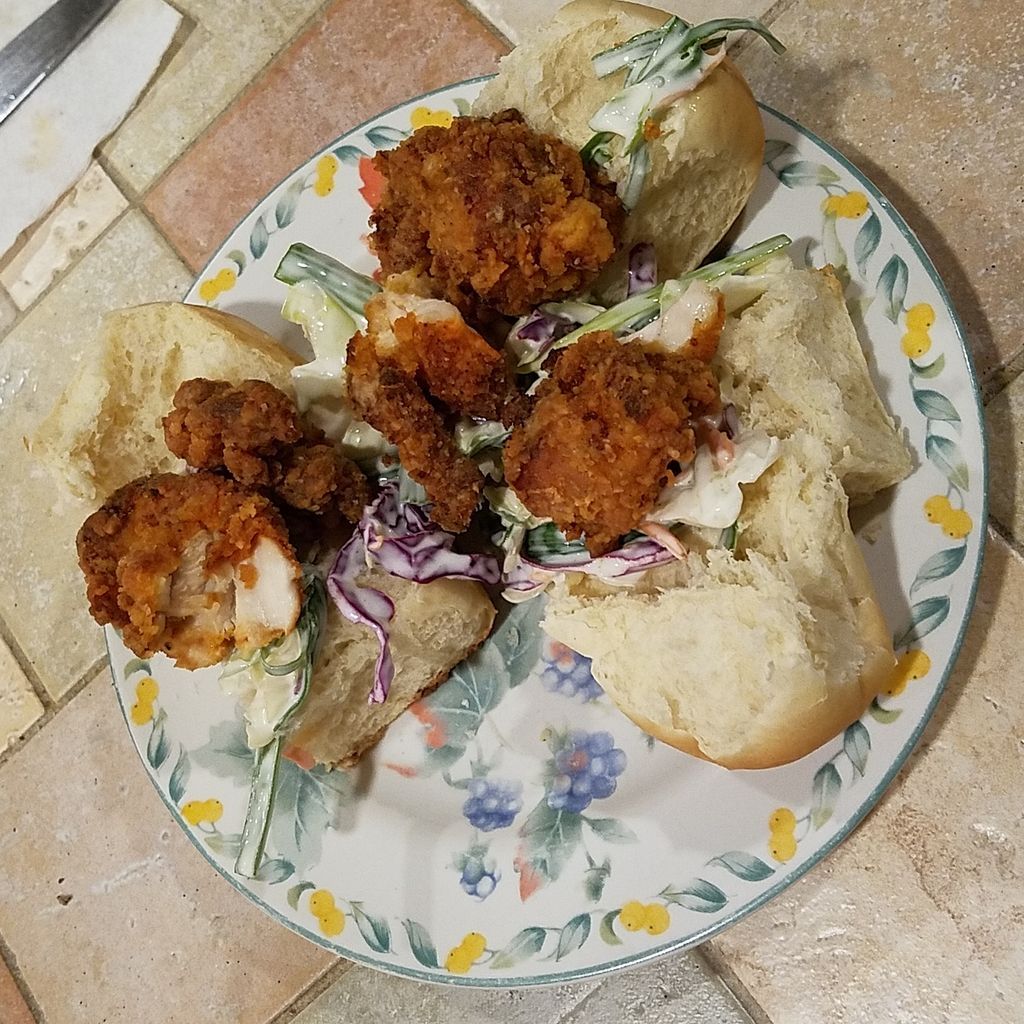 Salt, Fat, Acid, Heat by Samin Nosrat, illustrated by Wendy MacNaughton
Samin Nosrat, who got her start at Alice Waters's Chez Panisse, blends science and taste beautifully in this illustrated cookbook. She focuses on four basic factors that determine how your food tastes: the titular salt, fat, acid, and heat. Each chapter begins with the science behind an element so you learn how and why it works (or doesn't) in a recipe. Then there are "kitchen experiments" to apply what you've learned. After walking you through the four elements, Nosrat then teaches some kitchen basics and provides a bunch of recipes to test your newfound skills. I'd recommend this to anyone who wants to learn to cook without a recipe, and has the time to read this book cover-to-cover. I'm still working my way through it, so I don't have a favorite recipe, but I did love the avocado salad with heirloom tomatoes and cucumber.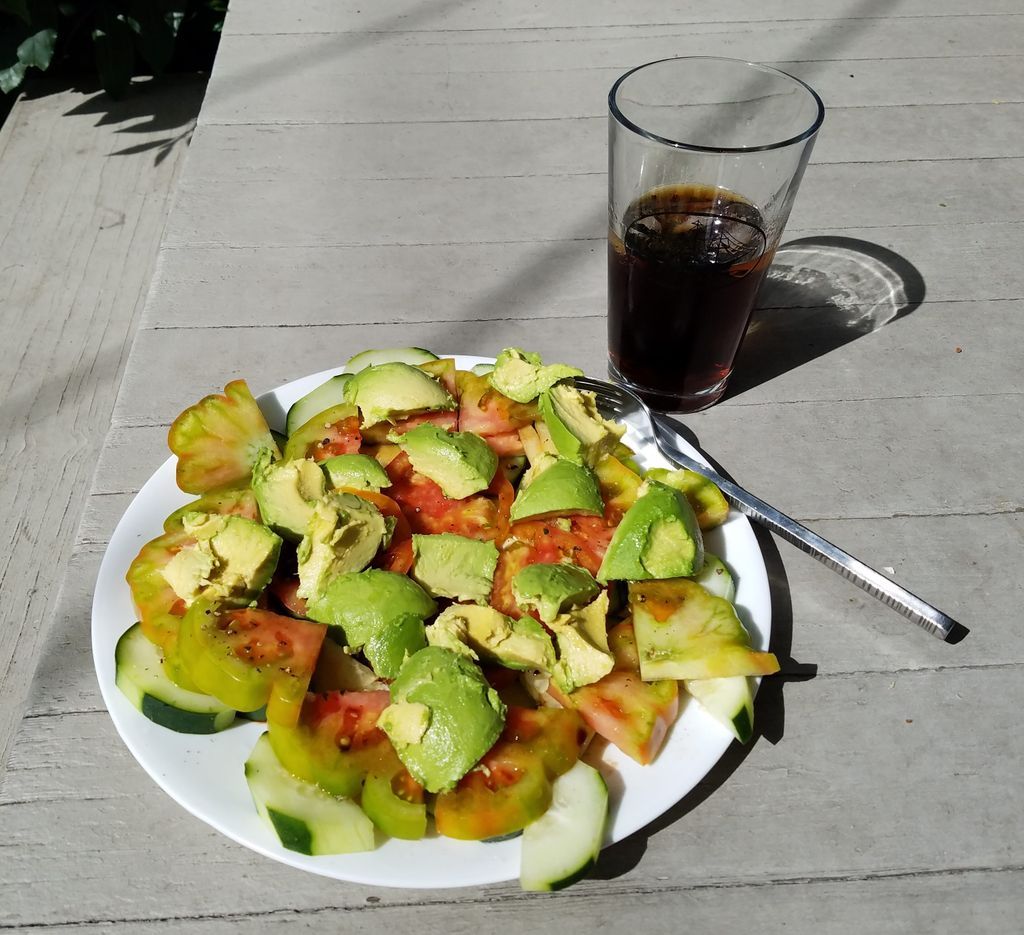 Cravings By Chrissy Teigen
This is, hands down, the funniest cookbook on my list. Cooking from this book is like having your silly, hilarious, and talented friend walk you through a recipe. If you enjoy following Teigen on social media, you'll enjoy following her recipes even more. Although not specifically meant for beginners, Cravings is super accessible; it begins with guidelines and tips that Teigen wishes someone had told her, and moves on to deliciously indulgent recipes. I'd recommend this to someone looking for a simple, accessible, crave-inducing recipe. My favorite recipe: lemony arugula spaghetti cacio e pepe.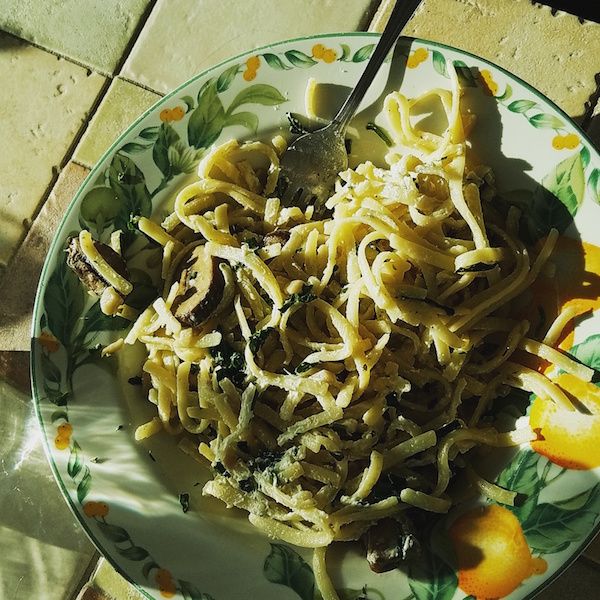 Cal Peternell, also hailing from Chez Panisse, began this cookbook as a list of recipes for his college-bound son. Fortunately for us, he expanded that list into a cooking crash course, suitable for any beginner. Twelve Recipes is warm and inviting. Using simple ingredients and equipment, Peternell guides you through the recipes he thinks all cooks should know and anyone can master. Peppered throughout are helpful hints, variations, and stories and pictures of family and friends. Another book that's best read all the way through, I'd recommend this to anyone who has that kind of time and may be less interested in the science that Nosrat delves into. Favorite recipe: risotto. Not pictured (sorry!) because I devoured it before I remembered to take a photo.
There you have it; six beginner cookbooks to start you on your journey from beginner cook to kitchen wizard. I'd love to hear what cookbooks have helped you master the fine art of making delicious food. After all, there's always more to learn.