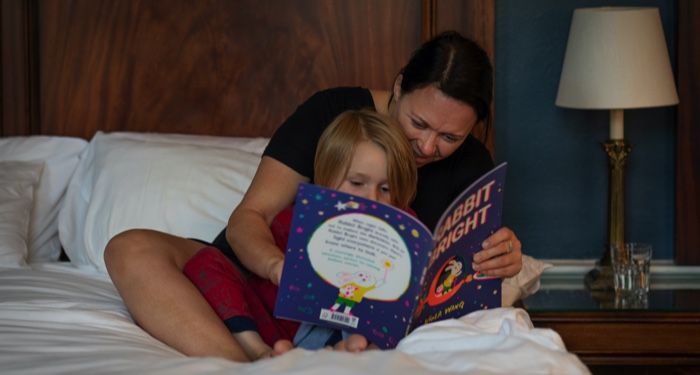 I'm not a parent, but I have discovered what makes a good soothing bedtime book through trial and error during babysitting. I try to avoid all books about food (they'll want more snacks), anything too scary (monsters), or books that bring up way too many questions to get into at bedtime. In my opinion, chapter books are best when they're a more contained story. When I was working with a new family or returning to look after the kids of old friends, I tried to pick out soothing bedtime books that were engaging enough to keep the kids interested and soothing enough to help them power down for the night.
Every kid and every family has their own bedtime ritual, and there are definitely kids out there that would go against my rules with their book collections. Maybe the world's big questions help them fall asleep, or scary books relax them. (I had some friends who loved to read Goosebumps by R.L. Stine right before bed.) There are also budding prodigies who want one of the books from the Baby Loves Science series as a bedtime story. The following soothing bedtime books are sure to lull kids to sleep, but their personalities and book needs are as all-over-the-place as us adult book lovers, so you can always let the kid choose their own book for bedtime.
Getting Ready For Bedtime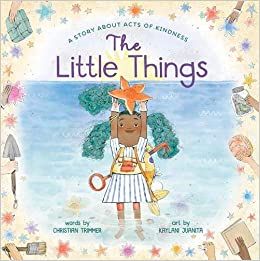 The Little Things: A Story About Acts of Kindness by Christian Trimmer and Kaylani Juanita
This ensemble book is the perfect nighttime read. A young girl picks up starfish and puts them in the water on the beach after a storm, and she sets off a chain reaction of kindness. The fact that this book has beautiful, engagingly colorful illustrations in addition to a message that can be easily integrated into the day-to-day of a kid makes it a fantastic book for any kids' library.
If Animals Kissed Good Night by Ann Whitford Paul and David Walker
This book can get anyone's imagination going. The book follows many different cute parent-child pairings of animals, inviting the kids to imagine how animals would interact if they had the same nighttime rituals as humans. The simple drawings provide a great jumping off point for curious kids to get ready to go to sleep and dream.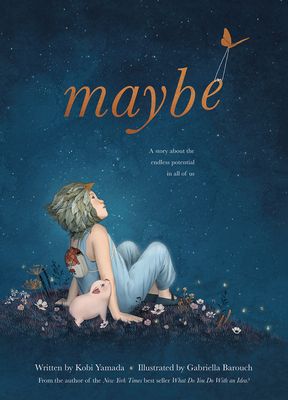 Maybe: A Story About the Endless Potential in All of Us by Kobi Yamada and Gabriella Barouch
With beautiful, engaging illustrations, Yamada weaves a story of the prospective beauty in every person. Kids who are anxious about the future will respond really well to this story — it emphasizes how much you can do right now as well as in the future. Gabrielle Barouch's illustrations also play with size and perspective, which will definitely get an artistic imagination going. Anyone will feel uplifted and magical after reading this book.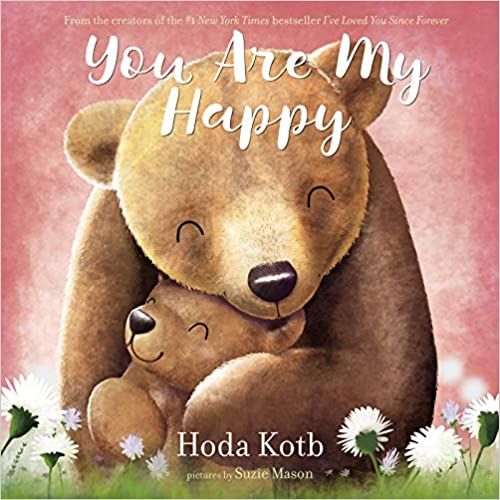 You Are My Happy by Hoda Kotb and Suzie Mason
This book is more explicitly about a nighttime routine for a mama bear and baby bear. The soft-focus illustration from Suzie Mason recall our eyes slowly drooping while we're falling asleep. The mother tells her cub how loved and important they are to her, which is definitely helpful for nervous sleepers. It's the perfect book to get in bed together and read for a gentle nighttime routine.
I Love You, Stinky Face by Lisa McCourt and Cyd Moore
Some nighttime books should have a bit of humor to them. This also satisfies a kid who will ask endless questions like, "would you love me if…" The mother character in this book continues to emphasize that she will always love her child, no matter how they look or how stinky they are. The expressive illustration will also provide laughs before bed.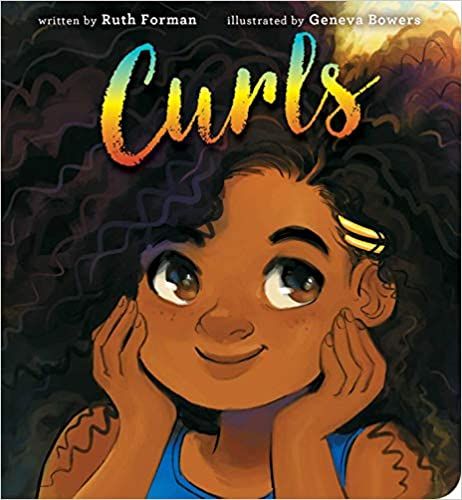 Curls by Ruth Forman and Geneva Bowers
Four friends celebrate their hairstyles in this ode to African American girls and their hair. This is the perfect book for any kid who wants to celebrate the things that make them different. With spare text and beautiful illustrations, the main girls celebrate their hair and their friendship with stress on the importance of embracing their hair's beauty. It's sadly still an important topic for Black kids to see their hair represented as beautiful and vital.
---
Building a vibrant library for your kids requires books from all perspectives, even for soothing bedtime books. Kids who read have more emotional intelligence and empathy, but they also need to read a diverse array of perspectives in order to understand that they're part of a larger world. There are so many books for all kinds of kids these days, but publishers can still do better in terms of race and gender equity and disability representation.