Beautiful Vintage and Antique Book Lockets
Book-shaped lockets are a recurring trend in jewelry, and thank goodness for that, because they're amazing. I've rounded up some beautiful examples spanning 100 years to give you a taste of this delicious genre of bookish bling.
We're going to go in chronological order, because why not?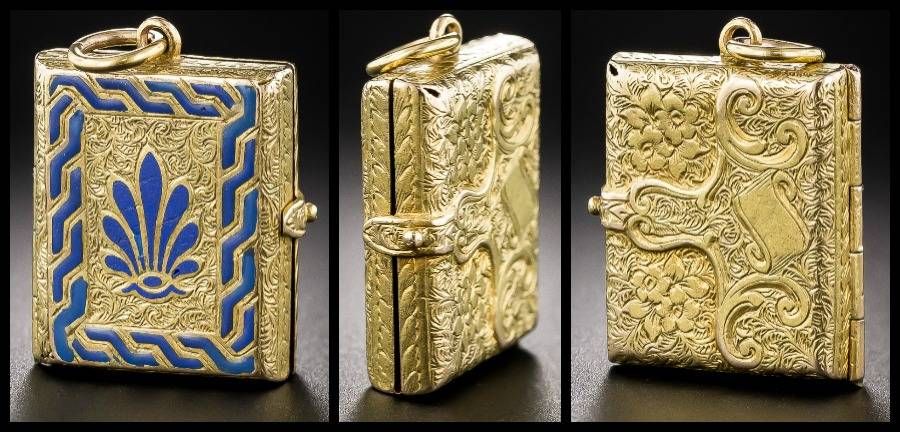 This colorful Victorian locket can get us started. Isn't it fantastic? My favorite part – besides the lovely blue enamel detailing – is that the engraving is different on the back and the front. And just look at the little golden clasp! It's wonderful. The inside has two circular frames for tiny photos.
This antique book locket, circa 1875, has lovely engraving of a different sort, with floral elements in a geometric and scroll motif. Like much Victorian jewelry, it also contains locks of hair from the original owner's loved ones.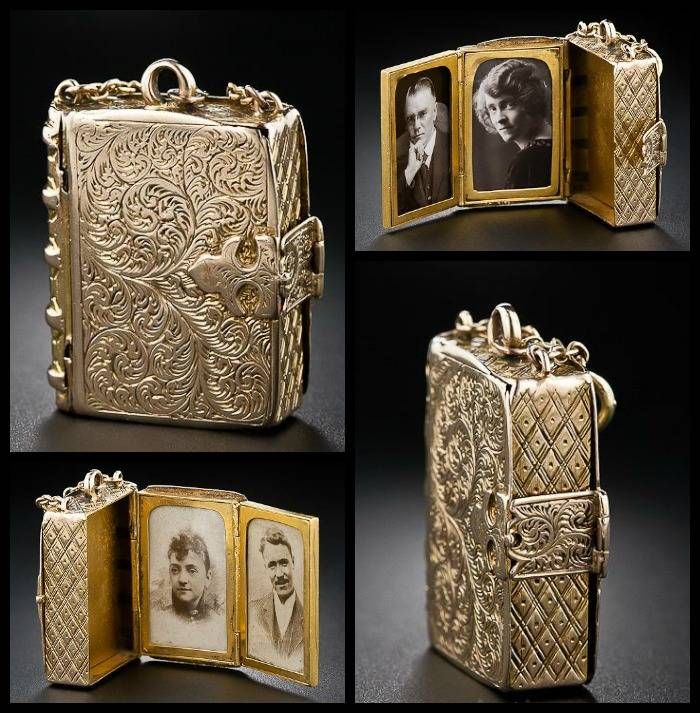 This turn-of-the-century stunner was made between 1890 and 1910. It might be my favorite – it's just so adorably booklike! Not only is it incredibly ornate, it also folds out in a clever way that allows the locket to hold four tiny picture frames instead of just two.
This little lovely is from the 1930's, late Art Deco period. I love the faint lines across the cover in addition to the decorative corners.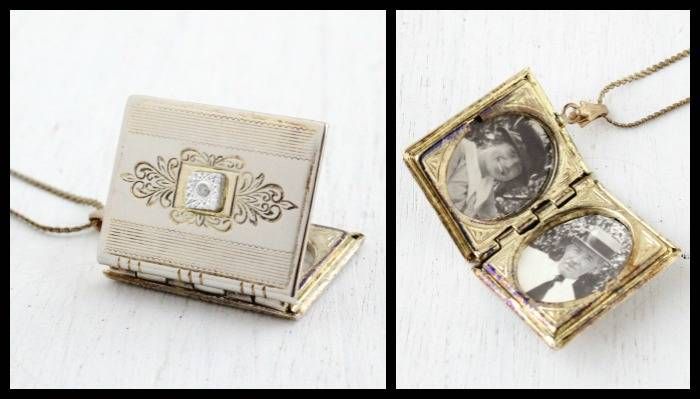 This beauty is mid-century, from 1950. This one comes with original black and white photos inside, which I always think is really cool to see.
There are plenty more vintage and antique book lockets on the internet; if they've caught your fancy, try searching eBay, Etsy, or Ruby Lane for similar pieces.
Just think: you could put quotes from your favorite books inside the picture frames! Then you could wear a tiny, precious books with only the words you love the most inside it. I'm going to need a few, I think.
Which of these lockets is your favorite? Do you love them as much as I do?
Save