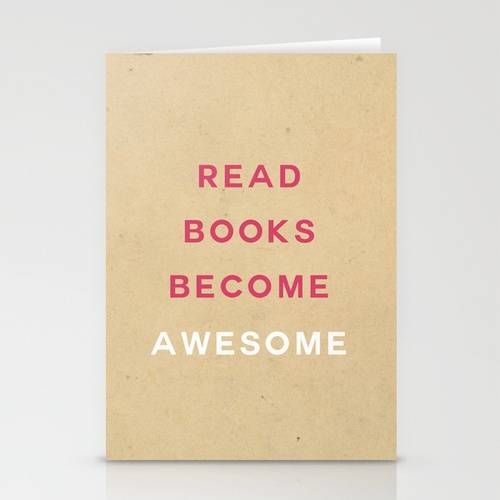 Beautiful Bookish Stationery
Do your New Year's Resolutions ever include keeping in better touch with friends and family? Do you ever promise yourself that you'll actually sit down and write a letter rather than an e-mail? What about those times you need to send a Thank You Note but find you need to go to the store and buy a whole pack of them just to write that one? Wouldn't it be nicer if you had some fun stationery to help keep those resolutions, goals, and last-minute errands in check?
You can find each of the following (and more) on Society 6. (The name of each prticular card is included above the corresponding picture.) Which is your favorite?
Read Books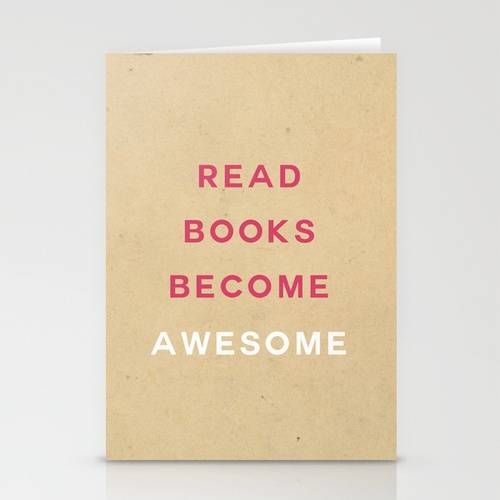 Into Books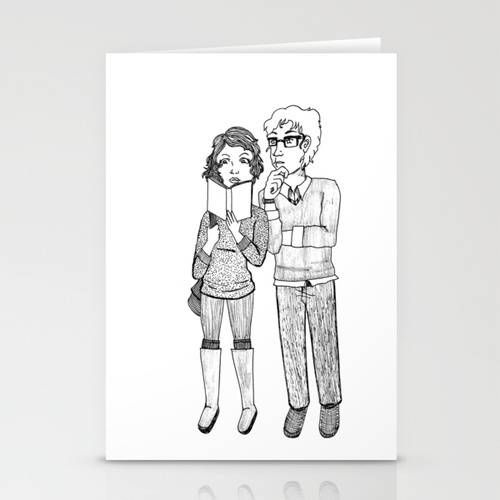 Good Books
Smart Owl
Books Are a Girl's Best Friend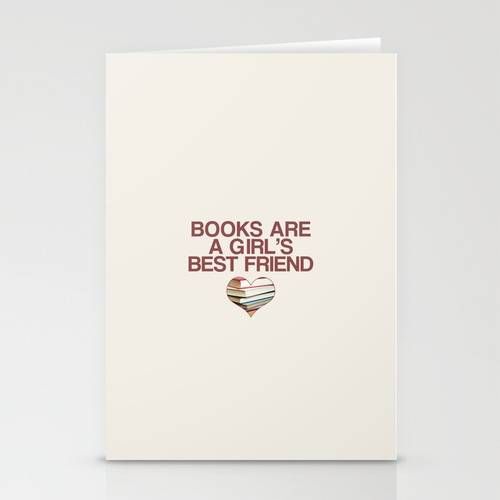 Books Are Like a Mirror – Arthur Schopenhauer
Paris Flea Market Books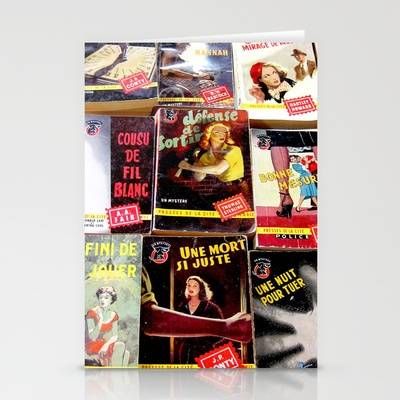 The Bookworm's Haven
Bookworm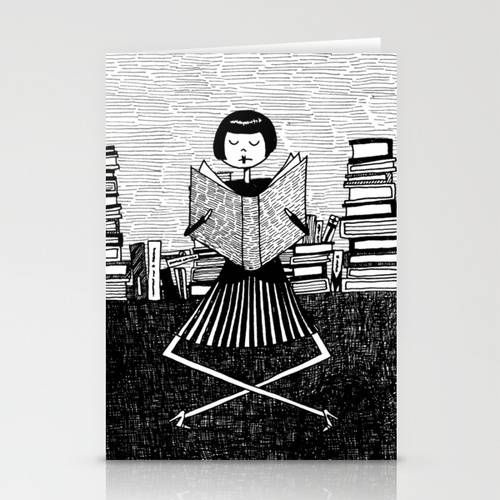 Shakespeare and Company