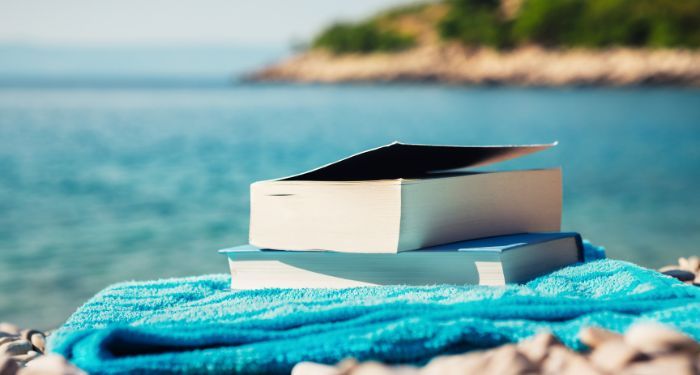 Lists
15 Buzzy Books to Pack in Your Beach Bag
This content contains affiliate links. When you buy through these links, we may earn an affiliate commission.
Ah, summer reading. What some consider the best time of year to be a reader, summer is undoubtedly reading season. Even if you're not taking a vacation (or staycation, at that), there is an indescribable air to the summer months that you can loosen up a bit and read whatever you want. Much of the year is spent on serious reading and "project books" (my name for that special kind of book you're planning on finally reading or tackling for the first time), but summer is for beach reads, leaving you to read your adrenaline-fueled thriller, hot romance novel, and dishy tell-all nonfiction book ripped from the headlines.
That's exactly the kind of approach you should take when packing your vacation bag or tote for your nice staycation reading outside under a tree. And what better book to pick than one of the ones everyone is talking about? The books in this list of the best buzzy beach reads to clear your schedule and read has something for everyone. Whether you're looking for a magical fantasy, a tightly plotted thriller, or a memoir people won't stop talking about, there is a book here for you. And without further ado, 15 buzzy beach reads for your vacation.