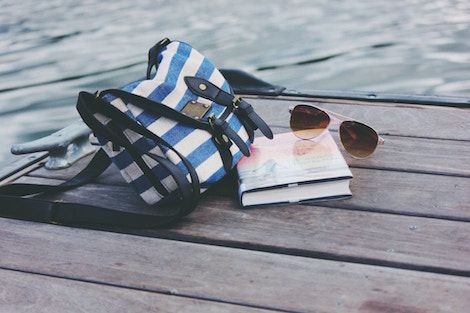 Beach Libraries Pop Up Worldwide: Critical Linking, July 1, 2018
Sponsored by Hot Response by New York Times bestselling author Shannon Stacey.

---
There's nothing like planting your beach umbrella, spreading the beach towel and setting up your chair on a beach. It can only get better when you have a book to help spend the time when soaking up the rays.
But what happens when you have either forgotten the book or finished the one you brought with you?
That's where a beach library can come in handy.
So many creative and awesome beach libraries!
____________________
Most of these slim fiction works run 200 pages or less, and deliver a lot of bang for the buck. (A few books push closer to the 300-page mark. I included these if the book has small pages, a large font, or tons of white space.)
You can knock one off in an afternoon, but will think about these books for weeks, months, even years after you put it down.
What a great list of books you can read in a single day.
____________________
A recent mishap sent me scrambling for info on how to dry a wet book. Luckily, Syracuse University Libraries has a handy how-to guide demonstrated by their preservation department.
Save this to your favorites for when the inevitable happens.