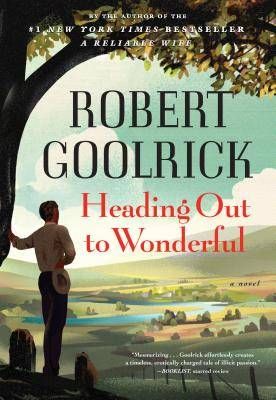 Fiction
BE Education: Following the Journey of a Book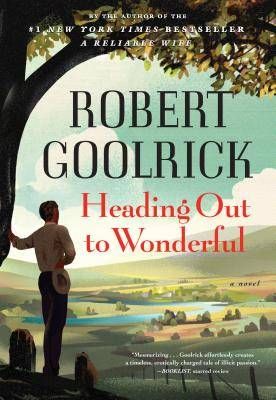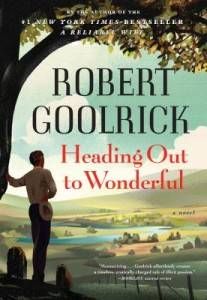 Although much of the excitement about Book Expo America centers around all of the books and authors, some of the more interesting parts of the conference come during BEA Education sessions. Despite the fact that internet and phone access in the basement of the Javits Center is worse than being in a cave, the education sessions give an opportunity to sit down and learn about different trends and facts of publishing.
While I never make it to as many sessions as I like, the ones I did attend this year were fantastic. My favorite was Wednesday during lunch — "The Journey of a Book: From Writer to Reader." In the panel, which sounds like it is a session done each year, people who work on a book at each of its various stages — author, agent, editor, publicist — sit down and talk about the path one book took from idea to ARC (Advance Reader Copy) to final product.
The book at the center of this session was Robert Goolrick's released-this-week novel, Heading Out to Wonderful. Goolrick is the author of two previous books, a memoir (The End of the World as We Know It) and the mega-bestseller A Reliable Wife. As an interesting sidenote (and support for my love of paperbacks), session moderator Nora Rawlinson (editor of EarlyWord) pointed out that A Reliable Wife got decent buzz when it was released in hardcover but didn't become a bestseller until it finally came out it paperback.
Although both A Reliable Wife and Heading Out to Wonderful are both set in the past, Goolrick said he doesn't consider himself a writer of historical fiction. Instead, he chose to write in the past because he needed his characters to interact with each other face-to-face, which is difficult with new technology; he writes about modern people who just happen to live in the past. His next book, he said, will be set in 1969 — "I'm slowly crawling into the present."
For Goolrick's editor, Algonquin Books Executive Editor Chuck Adams, the challenge in editing these stories is to "make it a big book without making it a long book." Adams praised Goolrick's sensuous writing style, but emphasized that the focus was on keeping the book tight. Adams has edited all three of Goolrick's books, and compared his writing to Meryl Streep's acting — Goolrick has a distinct voice, but it is different every time.
Publicity for Heading Out to Wonderful began about eight months ago, said Publicity Director Kelly Bowen. Publicists starting meeting with trade magazines, took out advertising, and did some author interviews and other stories for outreach to booksellers, libraries, and the media. In total, Algonquin sent out about 350 galleys and around 700 copies of the finished book to build buzz.
Because Algonquin publishes fewer books each year than some other publishing houses, "No book gets left behind," Goolrick said. Bowen added that in-house, they try not to have books compete with each other for the same type of buzz during the same season. Additionally, Goolrick is very involved with publicity for the book — he's great at interviews and has a lot of charisma, Bowen said.
One of the challenges of marketing Heading Out to Wonderful is to not rely too heavily on comparisons to A Reliable Wife. However, it sounds like the Algonquin PR department is going to use a similar strategy — build buzz for the hardcover that plants the seed for book clubs to help make the paperback a bestseller.
Of the four panelists, Goolrick's agent, Lynn Nesbit, spoke the least. In part, I think this was because she was not the agent who sold Goolrick's first books, and because, for the most part, there hasn't been a need for her to step in and smooth problems between Goolrick and Algonquin — both are easy to work with, she said.
In some ways, the session was pretty relentlessly positive. It's clear that the panelists have enjoyed working with each other and were hopeful about the upcoming book's success. While part of me thinks it would have been nice to see a more controversial panel — a prima donna author, a critical editor, or a frustrated publicity department — it was also informative to get a look at what happens when the journey of a book goes smoothly.