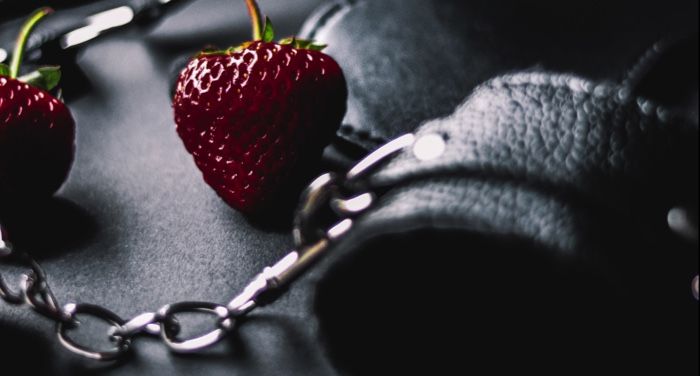 This content contains affiliate links. When you buy through these links, we may earn an affiliate commission.
Even in 2023, over a decade after it was written, the first thing many people who are unfamiliar with the subject will think of is Fifty Shades of Grey. Or, maybe, Anne Rice's Sleeping Beauty series. But there are a lot of romances that utilize BDSM. BDSM, or Bondage, Dominance, Sadism, and Masochism, is sometimes generically bundled into the term "kink," though there is a lot of kink that doesn't actually fall under the BDSM romance books umbrella. A lot of what we see, though, does — and it's presented in very different ways. Sometimes it's going to a sex club. Sometimes, it's living every moment of your life as a dom(me) or a sub, or something in between. Sometimes it's all about sex, while a lot of times it's not about sex at all. The most important part of all encounters between love interests is that they are safe, sane, and consensual; and since these are romance novels, happy endings are a must. Preferably without anyone's kinky nature being "fixed" because that's not a thing.
Do you know what I love about BDSM romance books and various other types of kinky romance? I can explore and enjoy myself, and everything stays on the page. Sometimes, I might learn something about myself. Other times, it's very much a case of YKINMK (your kink is not my kink). But in either case, there's a lot of entertainment to be had when reading romances about kinky people. Because they deserve HEAs, too, no matter what that might look like!
Here are some BDSM romance books you might be interested in that run the gamut of no sex to…well, a lot of sex. But the romance part? That's always there and wonderful.
---
While it's not a romance novel, I can't write something about BDSM without mentioning Kink: Stories, edited by RO Kwon and Garth Greenwell. This is a collection of stories about all kinds of kink, spread across countless different perspectives. This is a literary collection spanning historical and contemporary, from authors like Roxane Gay and Brandon Taylor, among many other familiar and less familiar names. And if you're looking to explore more about BDSM from a fiction and a nonfiction perspective, there are tons of books from Cleis Press that should spark your interest.
And if you want more BDSM romance, check out this list from a few years ago.