Children's
Batman Turns 80! Batman Books for Young Readers
This content contains affiliate links. When you buy through these links, we may earn an affiliate commission.
Did you know that Batman turns 80 this year? Yup, that's right: Bruce Wayne first appeared in Detective Comics No. 27, on March 30, 1939, by artist Bob Kane and writer Bill Finger. This year, DC has announced a year-long celebration of Barman. I'll be honest: I am not a huge Batman fan – I saw the movies with Michael Keaton as a kid, and then I pretty much lost interest in him. Comics-wise, I'd much rather read Batwoman or Batgirl, but there's no denying Batman's role in comics and pop culture.
Being a comics lover, I try to introduce my son to comics and the characters when I can, and this includes Batman. Even though the character isn't necessarily my thing, the beauty of comics is that there's something for everyone. People find the characters with whom they identify, admire, or simply find interesting, and for my son, maybe it will be Batman. If you have kids and want to celebrate the Caped Crusader, here are some fun books to check out.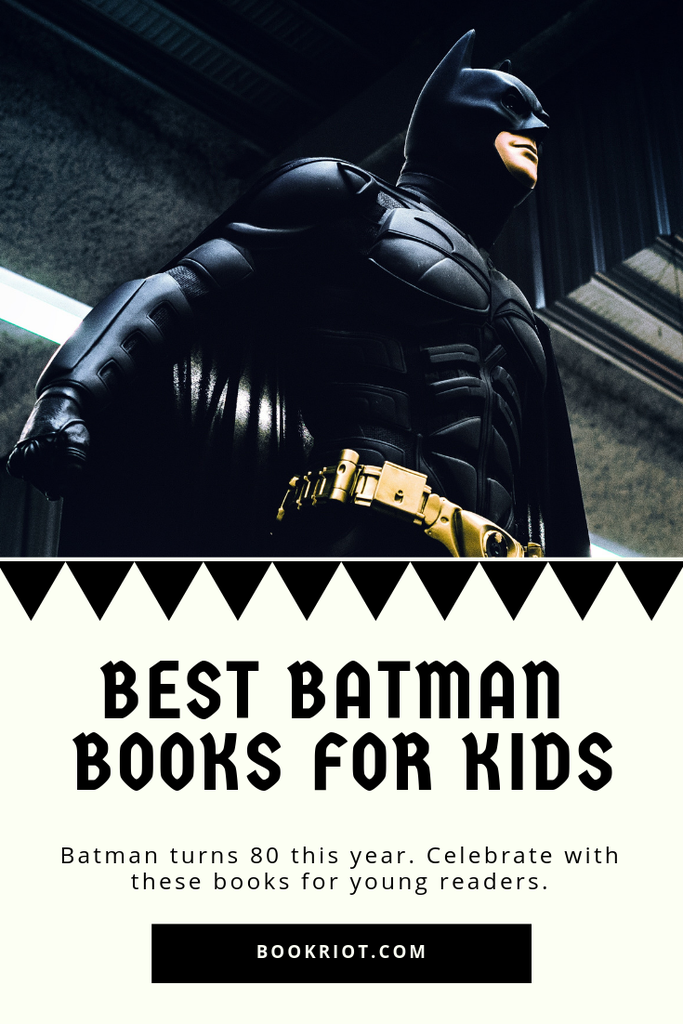 I really love the books from Downtown Bookworks – they are great introductions to DC comic book characters, and the board books are perfect for babies and younger toddlers. This one is great because it introduces Batman in a very basic way, but also has "touch and feel" components, like flaps to open, a mirror panel, and even a movable Batman on a zipline! My son, who is almost 3, was a little nervous about this at first – I think Batman scared him initially – but the touch-and-feel aspects of it really drew him in.
This is more for older toddlers and young children. It's a picture book and covers his origin story, his tools, and all the basic you need to know about this superhero. Colorful and engaging, this would pair well with the previous board book for sibling gifts or reading together.
There's something about seeing Little Golden Books about beloved comics characters (as well as Star Wars) that makes my heart happy. This gives a quick, age-appropriate intro to the character and his friends, as well as villains that Batman faces. As with all Golden Books, you might have to crack the spine and covers a bit to make it easier for little hands to read and turn the pages, but this is fun for kids and adults.
For middle grade readers, here is a novel about a teenage Bruce Wayne, right before he turns 18. Preteens, teens, and adults will love this look into part of Wayne's backstory and the action-filled plot helps get hesitant readers interested in the story.
Bringing together some of the best superheroes – Wonder Woman, two Green Lanterns, the Flash, Batman, Superman, and more – this volume is a fun read for an introduction to Justice League, if you haven't read any. (I'm a big fan of the DC Rebirth runs).
Are you a fan of Batman? Will you be celebrating him this year?