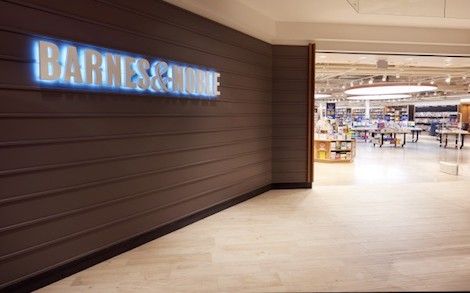 Barnes & Noble Is Considering A Sale: Critical Linking, October 5, 2018
Sponsored by A.A. Knopf, publisher of Blood Communion, the latest in the Vampire Chronicles, by Anne Rice.
---
Explaining that it has received "expressions of interest from multiple parties in making an offer to acquire the company," Barnes & Noble has announced the creation of a formal review process to evaluate the retailer's strategic alternatives. Among the parties interested in making an offer for B&N is its founder and chairman, Leonard Riggio.
I can't wrap my head around what would happen if Barnes & Noble is sold. 
____________________
THE. TRAILER. IS. HERE.#chillingadventuresofsabrina #caos #netflix #sabrina pic.twitter.com/Mw7VsRBkGJ

— #ChillingAdventuresOfSabrina (@tcaofsabrina) October 3, 2018
____________________
"The Chronicles of Narnia" are coming to Netflix.The streaming giant announced Wednesday that it will develop new series and film projects based on C.S. Lewis' iconic book series. The projects are part of a new, multi-year deal between Netflix and The C.S. Lewis Company.
I am endlessly fascinated by franchises that have been made into movies being remade into movies/streaming series.