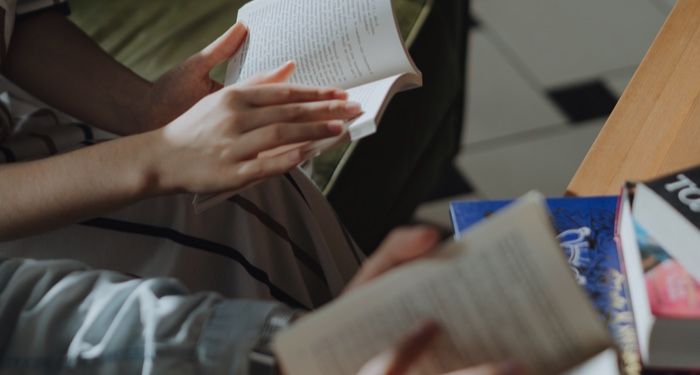 Essays
A Banned Book Club Reading Guide for NEW KID by Jerry Craft
Banning books has been around since approximately one minute after books themselves. Even if you've been living under a rock for the last few years — and let's face it, who hasn't in a lot of ways — you've probably heard something about the many brouhahas surrounding the availability of literature in local and school libraries. It's also likely that you've heard about the controversy surrounding "critical race theory," referring to the sociological theory that race is a social construct, and that racism is baked into the American legal system as well as our culture.
So, let's say a book has been banned. What do we do now? If you're anything like me, you're more interested in it than before, but may not know where to start learning about the book or what controversial issues it could (to some readers) represent.
For the sake of discussion, let's say we're all in a book club together and we've decided to read and discuss a book that has been challenged and banned — one that was also published recently.
Jerry Craft's New Kid: A Graphic Novel is a semi-autobiographical novel about a young Black cartoonist from Washington Heights, New York City, who is accepted into the fictional Riverdale Academy Day School, or RAD. The school is majority white and wealthy, and Jordan Banks is neither. The story explores Jordan's first year at the school, including his challenges in relating to his new classmates, understanding the school itself, and experiencing his scholastic life as one of the few Black students at the school.
New Kid garnered a lot of attention when it was published in 2019. In 2020, it was the first graphic novel to win the Newbery Award, and also collected both the Coretta Scott King Award and the Kirkus Award. The New York Times called it one of the "best children's books of 2019." All of which were rightfully earned, and also turned a big spotlight on a book about the experiences of Black children, geared toward Black middle grade readers. Naturally, libraries across the country began putting New Kid on their shelves, which led to parents in some school districts objecting to themes of cross-racial friendships, the difficulties of navigating primarily white spaces for BIPOC children, and how challenging it can be for BIPOC people to code switch between different socioeconomic and cultural spaces.
The helpful thing about focusing on one middle grade book in our book club setting is that it's rather short and we can come to the discussion (hopefully) prepared to dive into serious questions about the balance between censorship and free speech.
The first thing I did when I heard about this particular book was go to Google and look up "New Kid book controversy," which returns about 20 million results. Next, I focused on conversations in reputable media, such as this 7-minute NPR interview with Craft himself on the experience of writing a book that has been challenged and banned, or this CNBC snippet about how the controversy surrounding New Kid highlights the larger question of, to quote the first line of the segment, "teach[ing] kids about race in our schools." In a country where some states have removed the word "slave" from narratives about the American Civil War, it's very clear that how we approach this question is incredibly delicate — whether it should be or not.
Banned Books Week is the last week of September, highlighted in libraries and other bookish spaces across the country, and there are many resources for teaching banned books that are relevant to a book club setting. For example, here are some suggested questions to discuss from Tessy Hart, a teacher at Martin Methodist College in Tennessee:
Are there valid reasons to ban books?
Do the reasons listed for [banning this] book seem valid to you? Why or why not?
What benefits, if any, are there to getting a book banned?
What harm, if any, is caused by having a book banned?
Is age-appropriateness a valid reason?
All of these questions are important and worth pondering, both individually and with others.
As far as I can tell, New Kid was challenged and banned because it dares to explore the experience of a non-white child in a white space, and is not entirely complimentary to that white space. This is a great opportunity to look up news stories from your city, state, or country from the perspective of Black and other BIPOC students experiencing racism in academic spaces, to connect the story of New Kid to your own context.
This leads our imaginary book club to contemplate what it means for nonfictional non-white people in white spaces, and how we — regardless of our own race or ethnicity — may be contributing to that experience. It can be uncomfortable, and it should be, especially for those who are white or white-passing. New Kid was officially challenged because it smacks of critical race theory, the teaching of which has been banned in many K-12 school districts across the country, despite CRT not being taught in K-12 schools anywhere in the U.S.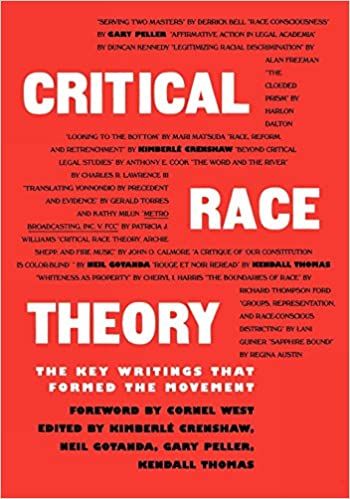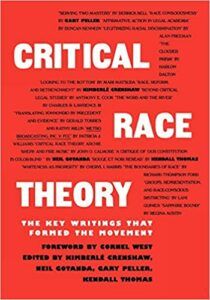 Critical Race Theory was developed by legal scholars, and to oversimplify, states that because racism is baked into not only American culture but also the American legal and political systems, we need to examine all of our assumptions around what laws are truly meant to do and how they affect different populations. If you're interested in more books about it, I recommend this excellent list created by fellow Rioter Mikkaka Overstreet: Critical Race Theory Books To Help You Make Sense Of All The Hubbub. Perhaps each member of your book club could read a related book or article and summarize it at the meeting.
As our imaginary book club meeting comes to a close, consider what questions you have about New Kid, banning books, and more that didn't have an answer. Along with any conversation about banning books and censorship, this one will expand and contract from just the one text, to all texts, to our individual experiences, to the experiences of others. It's an ongoing challenge, as well as a conversation well worth having.
---
Don't stop with an imaginary book club meeting! Here's How to Start a Banned Book Club and How Your Book Club Can Fight Against Books Bans and Censorship. You can also join an anti-censorship group. And don't forget to check out our anti-censorship tool kit for fighting book bans.