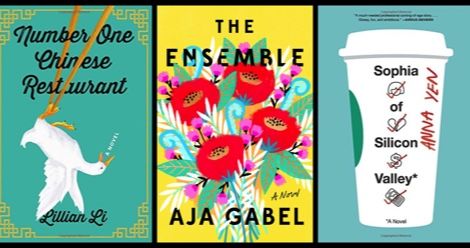 Lists
Countering Lionel Shriver's Criticism of Diversity Initiatives With Remarkable Recent BAME Debuts
This content contains affiliate links. When you buy through these links, we may earn an affiliate commission.
Lionel Shriver was in the news last month due to her insensitive comments regarding the push to diversity in publishing. She opined that diversity drive is prioritizing ticking the diversity box over literary excellence. Her comments were widely criticized by writers and publishing houses alike.
To counter her arguments with facts, a survey conducted last year indicated that 90% of UK publishing is white. Another 2016 statistic suggests that in the bestseller charts, only 30 U.S. BAME authors were in the top 500.
"Good literature" is not a prerogative of white writers. Here are a few recent outstanding debuts that represent how diversity and quality is not mutually exclusive.
A vibrant multi-generational debut about the lives and times of people working at The Beijing Duck House in Rockville, Maryland. Bustling with idiosyncratic characters, this engrossing novel reads like a highly entertaining soap opera.
A stunning debut from a Syrian American writer which follows twin narratives of exile and search for home. This is a poignant story about refugee families which is breathtaking in its scope.
Half Gods by Akil Kumarasamy
A masterful collection of ten interlinked short stories about the fractured relationship between two brothers named after demigods from the ancient epic, the Mahabharata. Bold commentary on politics and family meets provocative magical realism in this assured debut.
Inspired by her own experiences working in Silicon Valley, this is a comical and enjoyable story of a woman making her way to the top in a male-dominated industry. While Yen subtly highlights grave issues like sexism and misogyny in workplaces, her light, quick-witted writing makes this debut a perfect summer read.
A riveting story that follows four friends who make up the Van Ness Quartet and their relationship with music and each other. Gable has written a richly evocative novel about music, friendship and life.
Already a French bestseller, this is a heart wrenching coming of age story about the Rwandan genocide and Burundi's Civil War. Written with stirring earnestness, this slim novella packs an emotional wallop.
Hold by Michael Donkor
A touching debut about three Ghanaian girls and their journey of finding their place in today's world. Hold is an elegant portrayal of female friendship and familial ties, with shades of Jane Eyre.