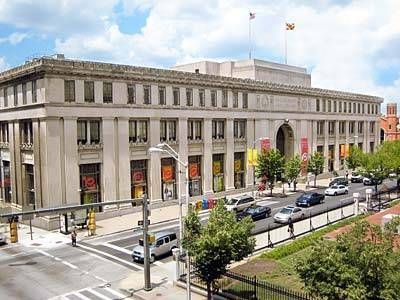 News
Baltimore Libraries Stay Open For Their Communities
This is a brief reminder that libraries are there for communities when communities need their libraries.
In the spirit of Ferguson library and public libraries everywhere, all locations of the Enoch Pratt Free Library system, which serves the city of Baltimore, opened their doors to the public yesterday despite being in close proximity to protests stemming from the death of Freddie Gray.
We are OPENING all Branches today incl Penn. Ave Branch at Penn and North. Pls RT. #Baltimore we are there for you.

— Pratt Library (@prattlibrary) April 28, 2015
This interview at MTV.com with the Director of Communications at the Pratt library, Roswell Encina, shows the dedication of the library staff to making the library available no matter what the circumstances. If you are at a distance and want to monetarily support the Pratt library, you can do so here.
In addition, the Baltimore County Public Library system (which is separate from the Pratt system), also opened for their patrons.
All Baltimore County Public Library branches are open today beginning at 9 am.

— Baltimore County Public Library (@bcplinfo) April 28, 2015
Many thanks to all the libraries in Baltimore for their hard work and dedication so that people of all ages can use their services and have a safe place to go.
Look at these cuties at the Penn. Ave Branch right now. Bring your kids to the library today. All locations OPEN. pic.twitter.com/jzCUIY7tZw

— Pratt Library (@prattlibrary) April 28, 2015
____________________
We run a pretty sweet little bookish Instagram account, if we do say so ourselves (and we do). Come check it out.