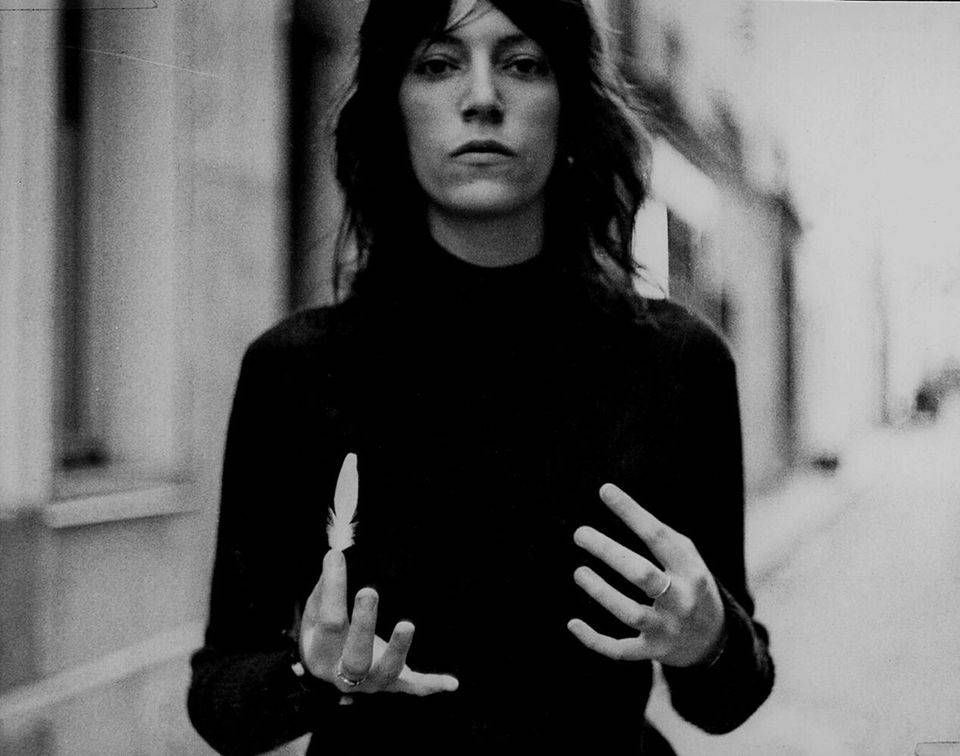 Nonfiction
Badass Women Who Write About Their Badass Lives
A Girl Crush can mean a few things. It can mean that you actually have a romantic crush on a girl, or it can mean that you think a certain girl is crazy cool, or it can mean that you want that girl's style/life/vibe/etc. Usually, when I use the term Girl Crush, I'm talking about the third definition. I am not slutty with my affections… one has to be pretty great to turn my head in this area. Some of my Girl Crushes also happen to have decided to share their fabulous stories with us, to my great happiness. So far, the best of these include the following (Diane Keaton, my eye is on you next, lady)…
Grace Coddington. Um, yes please. This woman is a creative genius. There is no one like her. No one. What she does at Vogue is so much more than styling – she's an artist. The spreads that she puts together tell stories that make you want to be part of them. Anyone who is a fan (which is most people who enjoy fashion) hope Grace will never retire. Her career started in modeling and doing make-up before styling. She was part of London's glamorous circle in the 1960s and 1970s, and rubbed elbows with the royals and musicians alike. It's not hard to fall madly in love with her dry way of communicating her story while telling the most fantastic (true) tales in Grace: A Memoir.
***
Patti Smith. Is there anyone who still hasn't read Just Kids? If so, shame on you… get thee to the bookstore immediately. I've read this one more than once, because, well… I love her. Smith's story is fascinating. Whether or not her lifestyle is one that you would want to emulate, there is no denying that she experienced a time and place that will never exist again. Her placement in 1970s New York culture is incredibly special and she captures it brilliantly in this book. Smith was a writer before she was a singer, so it's not a surprise that I'm insanely jealous of her writing talent and want more, more, more! It's the best memoir I've ever read – and I recommend it to everyone. If you aren't crushing by the end, don't come to me – go see a therapist.
***
Anjelica Houston. We could be jealous that Anjelica Houston doesn't know what it's like to be unpopular, but let's love her anyway, shall we? She's been famous since she was born (which is what happens when your dad is John Huston and the first person he tells your name to is Katherine Hepburn). She didn't always have it easy, and certainly not conventionally, but no one will ever accuse her of having a boring life, nor a boring look. If for no other reason, Ms. Huston would be cool just because she commands it – but she doesn't need to because she is, well, cool. A Story Lately Told is part one of her memoir, which brings us into the early 1970s – part two will be out next year and sweep us into the present.
***
I have no idea who the Girl Crushes of my generation will be, but they better start doing their homework if they want to compete with the big guns. Until then, I'll trade in my US Weekly for some really badass, talented inspiration. If you're looking for a good read, you should too.
_________________________
Sign up for our newsletter to have the best of Book Riot delivered straight to your inbox every two weeks. No spam. We promise.
To keep up with Book Riot on a daily basis, follow us on Twitter, like us on Facebook, , and subscribe to the Book Riot podcast in iTunes or via RSS. So much bookish goodness–all day, every day.