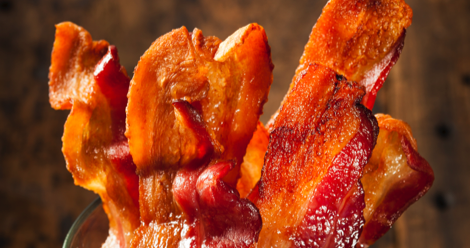 Lists
6 Bacon (and Bacon-ish) Cookbooks That Will Make Your Taste Buds Tingle
This content contains affiliate links. When you buy through these links, we may earn an affiliate commission.
Here's the thing about bacon: It tastes good. Here's the other thing about bacon: It tastes good with other thing as these bacon cookbooks show.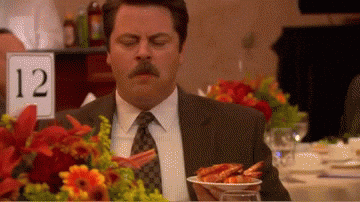 Preparing bacon is pretty simple (Step one: Cook; Step two: Eat) but if you want to truly incorporate this fatty, tasty, salty treat into other foods and then put them in your face, you're gonna need at least one of these six bacon cookbooks.
The Bacon Cookbook: More than 150 Recipes from Around the World for Everyone's Favorite Food by James Villas
Considering there are an estimated 375 million vegetarians around the world, I'm not sure I'm on board with calling bacon everyone's favorite food, but I am pretty excited about trying some yummy international bacon recipes. Recipes include such exotic creations as Bacon-Almond Cheese Spread, Bacon Scrapple, Jamaican smoked fish, Lima Bean and Bacon Casserole, bacon-wrapped figs, and truffles.
The book is informative too. Like, do you know what the difference between salt pork and pancetta is? What about Parikaspeck and Bauchspek? These feel like "gotcha" questions but the book answers them all.
101 Things To Do With Bacon by Eliza Cross
101 Things To Do With Bacon appears to include just recipes, though, with that title, I was hoping to learn something about creating clothes with bacon, or bathing with bacon, or cleaning with bacon. All of that sounds disgusting but also I want to know about it – likely because I am disgusting.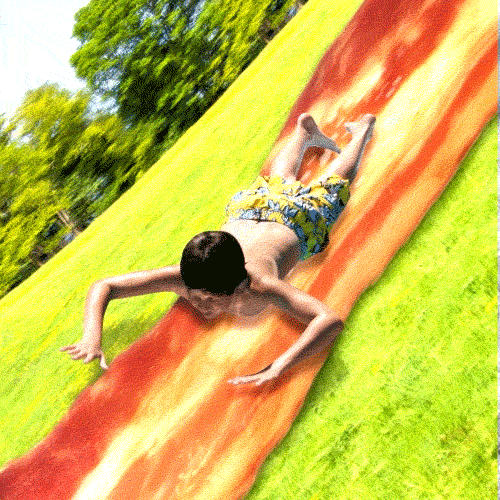 Once again, this cookbook claims that "everybody loves bacon," and once again I'm being an annoying literalist who doesn't understand the concept of hyperbole. These recipes all seem pretty reasonable and expected – clam chowder, quesadillas, pasta with bacon and broccoli, etc. Basically, if you're a reasonable person who loves bacon (reasonably) and wants some non-weird recipes to follow, this is likely a good choice for you.
Fifty Shades of Bacon by Benjamin Myhre
Fifty Shades of Bacon is a terrible thing that should not exist but does. I don't actually know if it's terrible – I haven't read it – but it sounds terrible, right? The publisher says, "Fifty Shades of Bacon is an erotic cookbook that delves into the full bacon experience. Ok, it is not erotic at all, but it is a tongue in cheek delivery of some great bacon recipes." Thanks for clearing that up! They go on to suggest it as a "conversation piece" or as a gift for the bacon-lover in your life.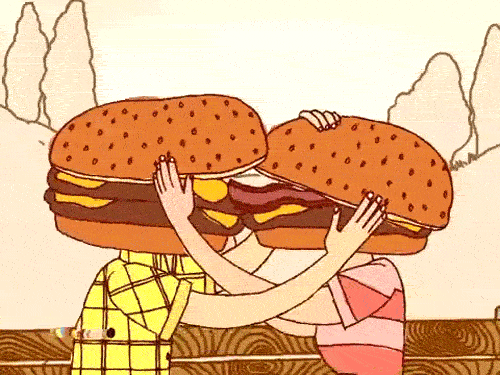 While I'm not even close to being on board for this (I'm not on the dock, I haven't bought my ticket – haven't even packed my boating bag) it does have a recipe for bacon ice cream, which I am sailing all the way around the world with, please and thank you. Though, according to some of the reviews, it also has recipes for bacon bits and a boiled egg. So, not next level stuff here, for the most part.
Bacon 24/7: Recipes for Curing, Smoking, and Eating by Theresa Gilliam
For the super-serious bacon chef, Bacon 24/7: Recipes for Curing, Smoking, and Eating gets down and dirty. This is the all-about-bacon book for someone who wants to do more than throw it in a pan, but would rather get up inside there and learn how to make it from a slab of pig. Also, the publisher starts the description with, "There's never a wrong time to eat bacon," which, you guys, isn't true and my pedantic self is currently bullet journaling 101 examples of times it's wrong to eat bacon (1. While sleeping; 2. While giving a eulogy; 3. While being introduced to your Muslim in-laws for the first time; 4. While brushing your teeth etc.).
Looks like some really good, next-level stuff here though. Pork belly hash with kale and sweet potatoes? OK! Now we're talking, get the boat gassed up! The book also refers to bacon as a "celebrity meat" which I guess means I am into celebrities now? This bacon situation is very confusing.
Baconish: Sultry and Smoky Plant-Based Recipes from BLTs to Bacon Mac & Cheese by Leinana Two Moons
This may shock you, but bacon is made out of 100% meat. But what about folks who don't like to eat 100% meat? What about those who choose to eat 0% meat but want that subtle smoky flavor? Leianna Two Moons has you covered with Baconish: Sultry and Smoky Plant-Based Recipes from BLTs to Bacon Mac & Cheese.
According to the author, it's the only plant-based healthy bacon cookbook on the market (I can't confirm that on account of not having read all the (re: any) plant-based healthy cookbooks). The publisher claims that this book gives you a shot to get the "salty, smoky, crispy yum" you'd get with bacon. Recipes include carbonara, bacon apple fritters, risotto with peas and mushroom bacon, and bacon-stuffed French toast. Well sign me the hell up!
The Bacon Cookbook by Niraj Kanjani
Members of Kindle Unlimited have access to some awesome options for free, including The Bacon Cookbook by Niraj Kanjani, which is so comprehensive that it claims to contain a whopping 1,817 bacon recipes. If you made one bacon recipe for that book every day of your life, it would take almost five years to get through them. Five delicious years.
There you have it! Six cookbooks all about bacon or bacon-like products. Do you guys have any exciting bacon recipes you want to share? Five years goes by a lot faster than you think. . .
Want more cookbooks? We got you.