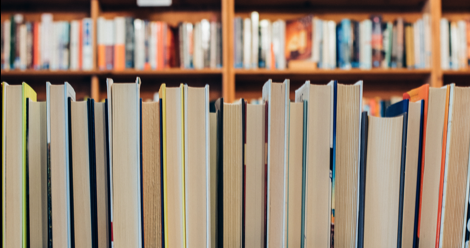 This content contains affiliate links. When you buy through these links, we may earn an affiliate commission.
Wishlist upcoming releases you're dying to read. Get exclusive podcasts and newsletters. Enter to win swag. Do it all when you join Insiders. Subscribe to Book Riot Insiders!

---
We talk a lot about front list—generally agreed to be books published in the last year—YA fiction here and elsewhere around the bookish internet. Rarely do we devote too much space to backlist, though I know many of us here at Book Riot try to include it in most of our work. Backlist YA books offer us a treasure trove of excellent, thought-provoking, and timely stories. Backlist books sometimes fall into obscurity not because they're not good, but because they hit the market at an inopportune time or because they simply fell under the radar when new books hit the scenes.
Let's take a peek at some of the backlist YA books you should pick up ASAP. Have a favorite backlist YA book you want more people to pick up? Drop the title and author into the comments for a little love fest of older, but still delightful, YA.
Feed by M.T. Anderson
We went to the moon to have fun, but the moon turned out to completely suck.
So says Titus, whose ability to read, write, and even think for himself has been almost completely obliterated by his feed, a transmitter implanted directly into his brain. Feeds are a crucial part of life for Titus and his friends. After all, how else would they know where to party on the moon, how to get bargains at Weatherbee & Crotch, or how to accessorize the mysterious lesions everyone's been getting? But then Titus meets Violet, a girl who cares about what s happening to the world and challenges everything Titus and his friends hold dear. A girl who decides to fight the feed.
*Pro tip: Try this one on audio!
Everybody thinks Syrah is the golden girl. After all, her father is Ethan Cheng, billionaire, and she has everything any kid could possibly desire: a waterfront mansion, jet plane, and custom-designed snowboards. But most of what glitters in her life is fool's gold. Her half-siblings hate her, her best friend's girlfriend is ruining their friendship, and her own so-called boyfriend is only after her for her father's name. When her broken heart results in a snowboarding accident that exiles her from the mountains—the one place where she feels free and accepted for who she is, not what she has—can Syrah rehab both her busted-up knee, "and" her broken heart?
The Paradise projects are only a few metro stops from Paris, but here it's a whole different kind of France. Doria's father, the Beard, has headed back to their hometown in Morocco, leaving her and her mom to cope with their mektoub—their destiny—alone. They have a little help—from a social worker sent by the city, a psychiatrist sent by the school, and a thug friend who recites Rimbaud.
It seems like fate's dealt them an impossible hand, but Doria might still make a new life. She'll prove the projects aren't only about rap, soccer, and religious tension. She'll take the Arabic word kif-kif (same old, same old) and mix it up with the French verb kiffer (to really like something). Now she has a whole new motto: KIFFE KIFFE TOMORROW.
*This was not technically published as YA when it came out in 1999, but there's little question it would be published YA today. Perfect for readers who read or were interested in I Love I Hate I Miss My Sister by Amélie Sarn.
Tyrell by Coe Booth (series)
Tyrell is a young African American teen who can't get a break. He's living (for now) with his spaced-out mother and little brother in a homeless shelter. His father's in jail. His girlfriend supports him, but he doesn't feel good enough for her—and seems to be always on the verge of doing the wrong thing around her. There's another girl at the homeless shelter who is also after him, although the desires there are complicated. Tyrell feels he needs to score some money to make things better. Will he end up following in his father's footsteps?
Unwind by Neal Shusterman (series)
Connor, Risa, and Lev are running for their lives.
The Second Civil War was fought over reproductive rights. The chilling resolution: Life is inviolable from the moment of conception until age thirteen. Between the ages of thirteen and eighteen, however, parents can have their child "unwound," whereby all of the child's organs are transplanted into different donors, so life doesn't technically end. Connor is too difficult for his parents to control. Risa, a ward of the state, is not enough to be kept alive. And Lev is a tithe, a child conceived and raised to be unwound. Together, they may have a chance to escape and to survive.
Want more "3 On A YA Theme" posts? Gotcha covered.