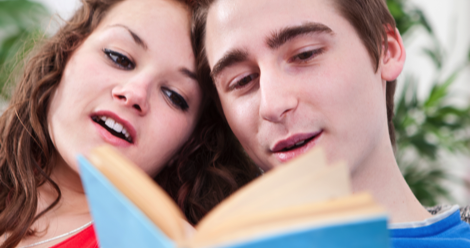 Lists
20 Back to School Romance Novels
This content contains affiliate links. When you buy through these links, we may earn an affiliate commission.
It's back to school season. You know what that means. Pen shopping. Crisp, blank notebooks. Romance novels. Okay … so maybe romance novels aren't the first think people think about when it comes to school starting up again. But maybe you will after reading this list of 20 romance novels featuring students, teachers, college professors, and/or in a few cases a very very clever governess (yay Regency romances!). Full disclosure: I've included relatively few student-teacher romances on the list. It's a popular trope, but I'm a teacher and unless it's done really well I find those plot lines creepy (which I think my students and their parents would probably appreciate).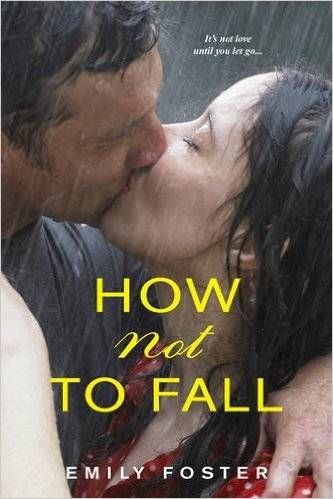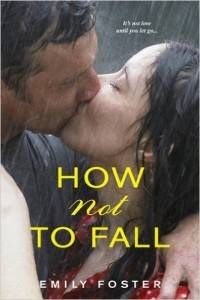 How Not to Fall by Emily Foster
Brilliant science student Annabelle Coffey is in lust with Dr. Charles Douglas, the post doctoral fellow in her lab. After graduation, they decide to embark on a physical relationship…but only until Annabelle leaves for medical school. Written by a professional sex educator, this romance novel is emotional, sex-positive, and super feminist.
Vision in White by Nora Roberts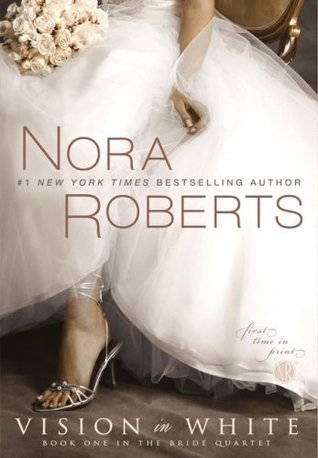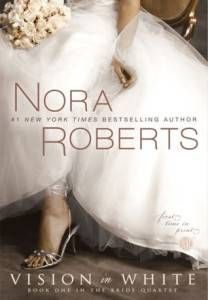 This is the first book in the romance legend's Bride Quartet. It follows wedding photographer Mac Elliot's romance with nerdy, safe English teacher Carter Maguire. Mac's just looking for a fling to distract her from all the bridezillas she works with, but when feelings – real feelings – start to develop the fling turns into something more.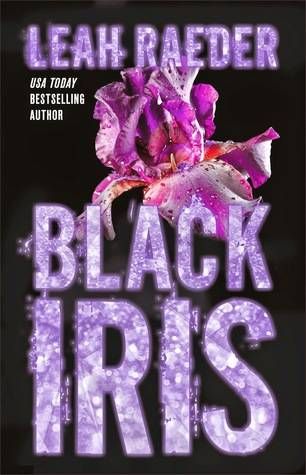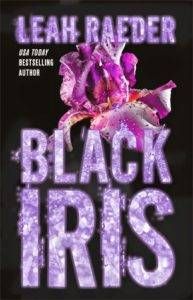 Black Iris by Elliot Wake (writing as Leah Raeder)
After a senior year of bullying and torment, Laney Keating is hoping college will be a clean slate. And at first it is, with deep friendships forming with patient Armin and fellow bad girl Blythe. But when her high school bully resurfaces, Laney decides to get revenge. This drug-filled, queer romantic suspense story is equal parts dark and sexy.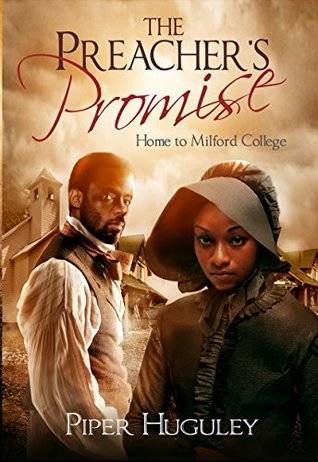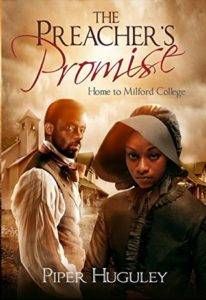 The Preacher's Promise by Piper Huguley
Set in Reconstruction Era Georgia, college-educated Amanda Stewart wants to fulfill her dead father's dream of creating a school to educate their race. With this in mind, she leaves the North, determined to teach former slaves at an old plantation. But the mayor of this new town, Virgil, doesn't want the help of a snobby Northern school teacher. His promise to his dead wife to make sure their daughter learned to read and write sways him to try to put their differences aside and work together to build a new community.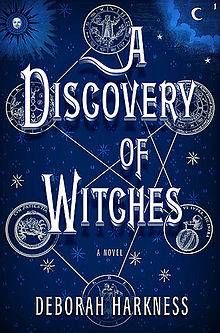 A Discovery of Witches by Deborah Harkness
Oxford scholar and descendant of witches Diana Bishop works with vampire geneticist Matthew Clairmont to discover the secrets of an ancient alchemical manuscript. The uncovered manuscript brings multitudes of magical creatures to Oxford's Bodleian Library in search of lost, magical secrets hidden inside the book, but Diana is the one who, with Matthew's help, must break the spell. This story is basically Twilight for academics.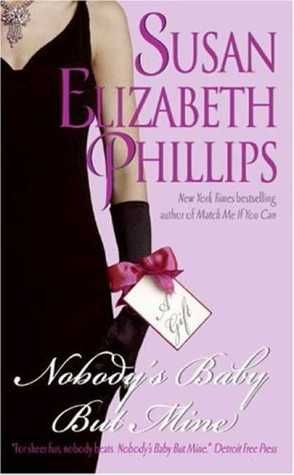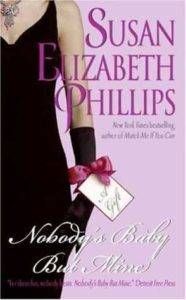 Nobody's Baby But Mine by Susan Elizabeth Phillips
Thirty-Four year old former child prodigy and physics professor Dr. Jane Darlington just wants one thing: a baby. Not a husband. Not a lover. Just a baby. She'll even pretend to be a hooker for football star Cal Bonner to get one. Only when he finds out and wants to be involved, Jane gets more than she bargained for. This book is totally and completely wackadoodle, but the banter between Cal and Jane is top notch, and their romance is surprisingly sweet given the duplicitous premise.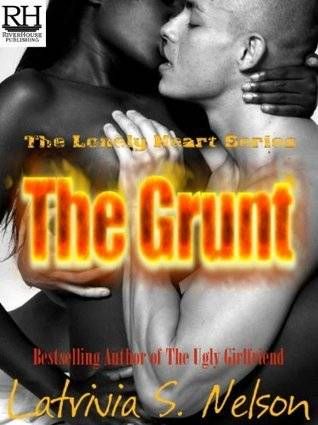 The Grunt by Latrivia S. Nelson
Reformed bad girl and future librarian Courtney Lawless needs a way to pay for her last year of college. Recon marine Brett Black needs someone to help with his son after he returns home and finds out his wife is leaving them. Courtney takes a job as Brett's live-in nanny. They find they are surprisingly compatible, despite a big secret Courtney is keeping. When Brett faces another deployment, he has to own up to his feelings and fight for the love he wants for him and his family.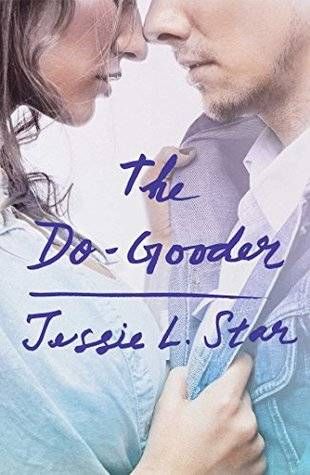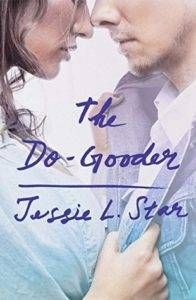 The Do-Gooder by Jessie L. Star
College girl Lara Montgomery wants to make up for her bad girl past by promising to do one good deed for anyone who asked. Chief among her past bad deeds is the fact that when her brother died, she was hooking up with his very-not-single best friend, Fletch. Fletch just wants her to drop the martyr act because he thinks it keeps reminding everyone in town what they did. He wants to move on, but that's hard when sparks still fly between the former friends.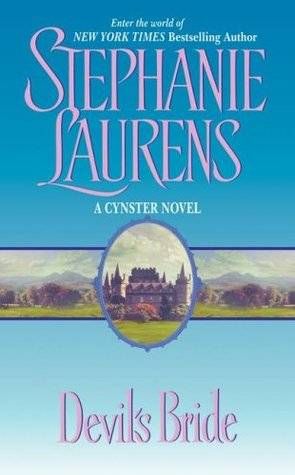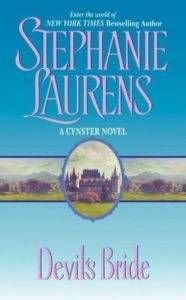 Devil's Bride by Stephanie Laurens
Set in Regency era England, Honoria Wethersby is a spirited governess determined not to marry, and Devil Cynster is the roguish Duke of St. Ives. The trouble begins when Honoria finds a dying young man in the woods and must spend the night in a cabin with him and his rogue cousin, (you guessed it) Devil. Alone and unchaperoned, Honoria has been compromised, and Devil is determined to make things right by marrying her all while trying to uncover the mystery of who killed his cousin.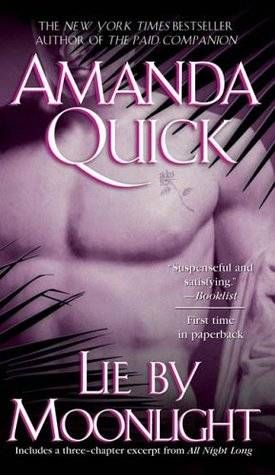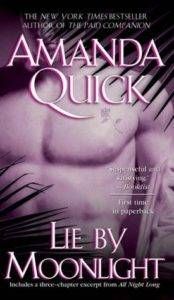 Lie by Moonlight by Amanda Quick
This historical romance also features a governess with a peculiar name: Concordia Glade. The story begins with private investigator Ambrose Wells arriving at Aldwick Castle to investigate a mysterious death. Instead of the easy answers he expects, Ambrose finds Concordia and her four young students fleeing the burning castle, on horseback no less. As Ambrose and Concordia work together to solve the mystery and bring down a notorious criminal mastermind, a passion develops between them that will dramatically change both of their lives.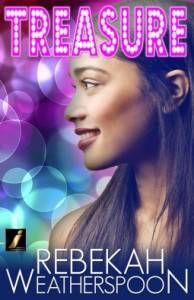 Treasure by Rebekah Weatherspoon
Alexis Chambers doesn't have many happy memories from her last year of high school. The only one the formerly popular loner can think of is her sister's bachelorette party. High school was a big disappointment, and Alexis doesn't expect college to be much better. Then she finds out that Tricia, aka Treasure the stripper from her sister's party, is in one of her classes. The two are drawn together, but their new feelings are threatened by facing up to each other's pasts.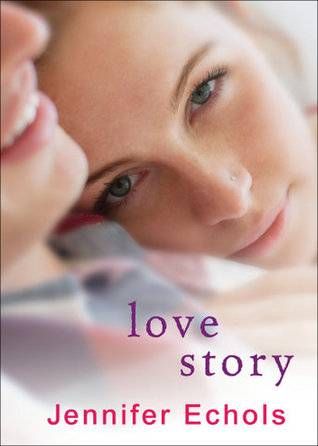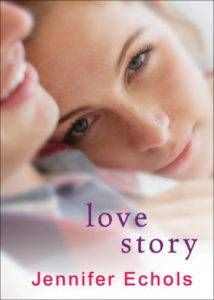 Love Story by Jennifer Echols
Erin Blackwell's dream has always been to study creative writing in New York City. But when she refuses to major in Business and promise to take over her family's horse farm, her grandmother gives her tuition money to the stable boy, Hunter Allen. Undeterred, Erin works two jobs to make her dream a reality. When Erin and Hunter end up in a creative writing class together, the two start subconsciously serving as inspiration for each other's sexy short stories.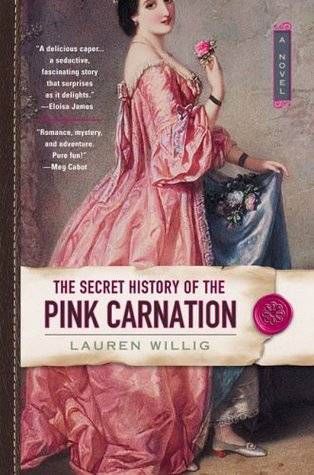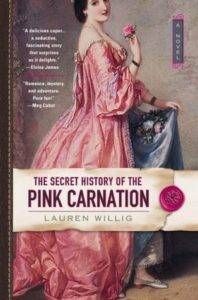 The Secret History of the Pink Carnation by Lauren Willig
Harvard PhD student Eloise Kelly is heading to England to finish her dissertation on the Napoleonic era spies the Scarlet Pimpernel and the Purple Gentian. She discovers a spy all of the historians have missed: the Pink Carnation. Unfortunately, Colin, a very handsome descendent of the Purple Gentian, is determined to keep his family secrets a secret. Sparks fly as this book follows Eloise and Colin's modern day romance and the historical storyline of the spies Eloise is studying.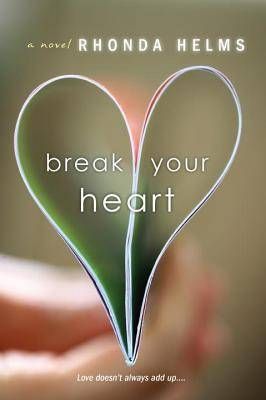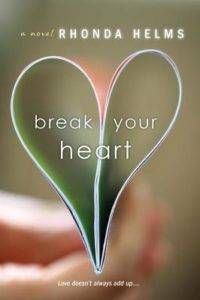 Break Your Heart by Rhonda Helms
At first, outgoing math major Megan Porter thinks her feelings for her new thesis advisor and cryptography professor are just a school girl crush. But after she starts decoding the hidden messages Dr. Nick Muramoto writes in the margins of her assignment and they share a passionate kiss, it becomes something that could threaten both of their futures. Full disclosure, I'm on the fence about this one. Usually student-teacher romance is a nonstarter for me, but I'm so here for the interracial romance and STEM aspects of the story.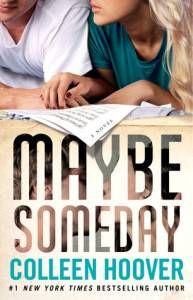 Maybe Someday by Colleen Hoover
When college senior Sydney finds out her boyfriend is cheating on her with her best friend, she becomes intrigued with her musician next door neighbor, Ridge. He's also attracted to her, but has a girlfriend back home. The two try to stay friends and music partners, but their feelings eventually become overpowering.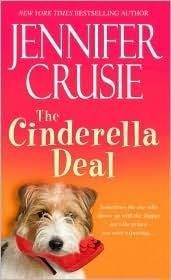 The Cinderella Deal by Jennifer Crusie
History professor Linc Blaise needs a fiancee to secure his dream academic job. Free-spirited Daisy needs some money to help support painting career. Despite their mismatched personalities, Linc and Daisy enter into a fake engagement that benefits both of them. But somehow the fake relationship spirals into a real wedding and their marriage starts to feel anything but pretend. Swoon!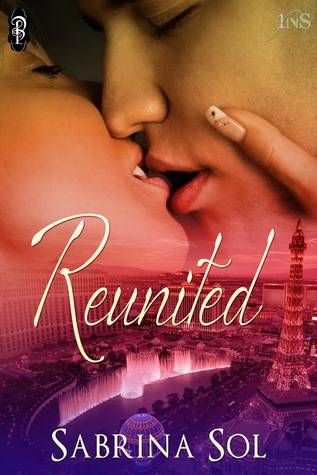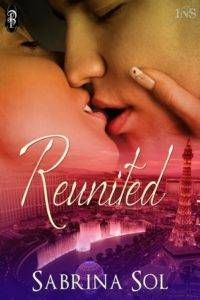 Reunited by Sabrina Sol
Former nerd Magdelena Cruise concocts a secret identity in order to share one night of passion with her high school crush, Will Hudson. The workaholic DA arrives expecting one night with a stranger not a high school reunion. Their chemistry is undeniable, but Magdelena's deception might get in the way of them becoming anything more.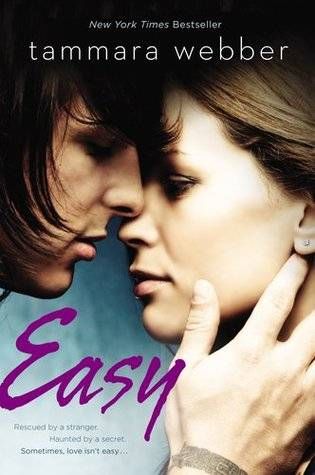 Easy by Tammra Webber
When Jacqueline is attacked by a classmate, Lucas is there to help save her. And when the two end up in the same class, they develop an instant bond. But then Jacqueline also begins having feelings for Landon, the sweet tutor who writes hilarious back and forth emails with her. Besides featuring some very – and I mean VERY – sexy scenes, this slow burn, college romance is also the story of Jacqueline working to regain her ability to trust and fight back against her attacker.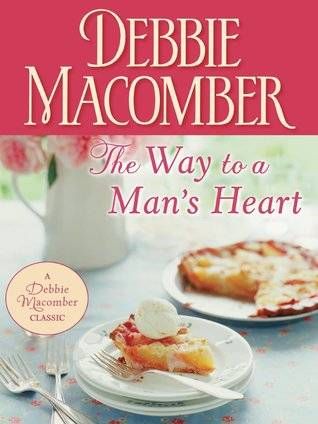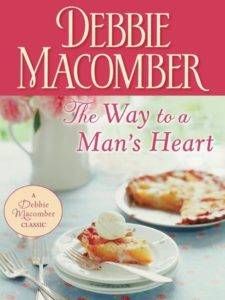 The Way to a Man's Heart by Debbie Macomber
Over many nights in a Wichita diner, brainy waitress Meghan O'Day and professor Greg Carlyle bond over a shared love of classic literature. While discussing Chaucer, the two decide to take their relationship out of the restaurant and overcome the obstacles to find their own happily ever after.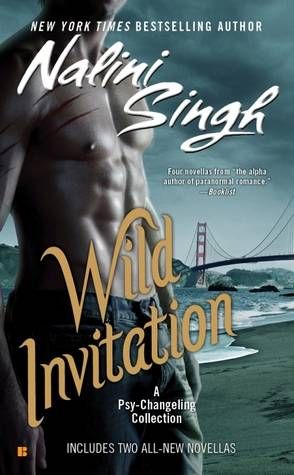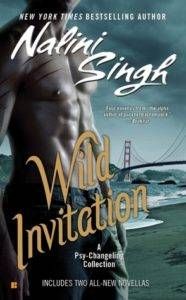 Wild Invitation by Nalini Singh
This compilation of the Psy-Changeling series, includes Stroke of Enticement, where a leopard changeling, Zack, woos Annie, a young teacher who's determined to protect her heart by never falling in love. This is a fun, silly romance with a decidedly animalistic twist.