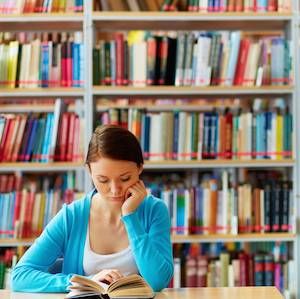 Back to School: 10 Books For Reliving Those College Days
This content contains affiliate links. When you buy through these links, we may earn an affiliate commission.
It is that time of year when our local stores are running Back to School sales on everything from pencils to dorm room essentials. If you are like me, you might find yourself staring nostalgically at the mountains of notebooks sitting at the front of your local Target, dreamily thinking about those good ol' college days. So if you want to re-live those college years through the stories of others, then grab your cup of ramen and dive into these books.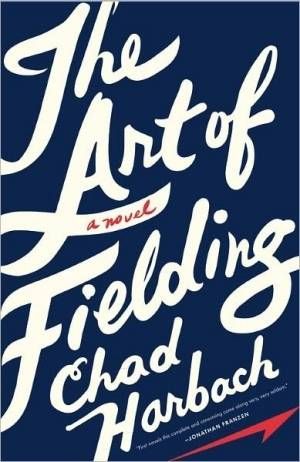 The Art of Fielding by Chad Harbach
This is one of my all-time favorite books, and the fact that it takes place at a small Midwestern university that reminded me of my own definitely helps. The story follows a handful of characters: Henry Skrimshander who seems to be on his way to playing baseball in the major leagues, Owen Dunne, Henry's gay roommate and teammate, Mike Schwartz, the baseball team's captain and Henry's best friend, Guert Affenlight, the college president, and Pella Affenlight, his daughter. If you have been staying away from this because you aren't a baseball person, don't let that detail throw you astray. This book is about much more than sports so the few sports-y scenes won't throw you off.
The Secret History by Donna Tartt
This debut novel from Donna Tartt follows Richard Papen as he leaves a small town in California to attend an elite Vermont college. He eventually becomes entranced by a close-knit group of five students who are all studying Greek classics. A slow-burning thriller, this story might have you reflecting on your college experience and realize that maybe your poor decisions really weren't that poor, comparatively speaking.
The Marriage Plot by Jeffrey Eugenides
Taking place in the 1980s, you follow three characters Madeleine Hanna, Leonard Bankhead, and Mitchell Grammaticus, throughout various points in time as their lives continue to weave in and out of each other's paths. A significant portion of the story takes place during their college years and reading about Madeline's might make you long for those English classes you took in college, or make you happy that you no longer have to analyze books unless you want to.
Fangirl by Rainbow Rowell
If you are someone who had a rough first year adjusting to not being at home, then you may relate to Cath. Cath suffers from anxiety and when her twin sister, Wren, tells her that she doesn't want to live together their freshman year, Cath struggles to adjust to not living with her sister for the first time in her life. She also struggles to deal with her surly roommate, keep up with her classwork, and make sure that their dad, who is alone for the first time, is surviving with them around.
A Gate at the Stairs by Lorrie Moore
Tessie Keltjin faces a significant amount of obstacles her freshman year of college. She becomes a babysitter for a mixed-race child during her freshman year at college whose parents seem to be on the brink of divorce. She gets a boyfriend who may not be what he seems. And her high school-aged brother considers joining the army.
I Am Charlotte Simmons by Tom Wolfe
Tom Wolfe tackles the politics of a major sports university. Charlotte Simmons heads to the elite Dupont University hoping for an education and experience that rivals none other, but instead finds that sports, sex, and entitlement are held to a higher regard than academic success. Readers can experience the different sides of university life, from Jojo, the only white starting playing on the basketball team to Adam Geller, the editor at the independent university newspaper.
Secret Society Girl series by Diana Peterfreund
If you want something slightly more fun and adventurous, follow Amy as she gets tapped to join the elite, previously male-only Rose & Grave secret society at Eli University (a.k.a. Yale University without saying Yale University). This four-book series follows Amy through a year and a half of being tapped and the consequences of not only joining a secret society, but being one of the first females ever allowed in.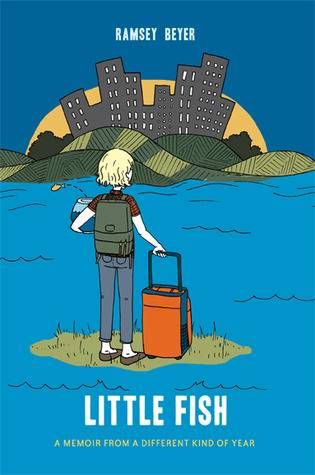 Little Fish: A Memoir from a Different Kind of Year by Ramsey Beyer
This graphic memoir follows Ramsey Beyer as she goes from a small-town teenager to a independent 18 year old attending school in a major city. In this mixed media book, Beyer utilizes her actual journals, collages, and lists to show her life as she adjusts to a much larger city that is 700 miles away from her home.
Straight Man by Richard Russo
William Henry Devereaux, Jr. is the reluctant chairman of the English department at an underfunded rural Pennsylvania college. Russo's humorous novel follows Devereaux, who has always been rebellious in nature, as he attempts to cause trouble to those around him that eventually guide the way to self-destruction.
Admission by Jean Hanff Korelitz
Portia is an admissions officer at Princeton University. With only a few spots available every year to incoming freshman, she helps decide which kids get in and which kids don't. However, she is faced with her own test as she deals with the consequences of a past she hoped to leave behind. This book is for you if you are desiring that academic setting, but are maybe over living through the eyes of teenagers, or want an inside look into the Ivy Leage admission process.
What are some of your favorite college stories? Leave a comment with your favorite book that takes you back to university.
____________________
Book Riot Live is coming! Join us for a two-day event full of books, authors, and an all around good time. It's the convention for book lovers that we've always wanted to attend. So we are doing it ourselves.