The universe dropped a gift into our hands in the form of the cutest addition to the Star Wars world: Baby Yoda. You've seen meme after meme of the little guy, eyes big and wide, and for good reason. We all deserve the joy of something so small and wondrous. And not only has the internet been rife with Baby Yoda content, you will be even more thrilled to discover the world of Baby Yoda gifts.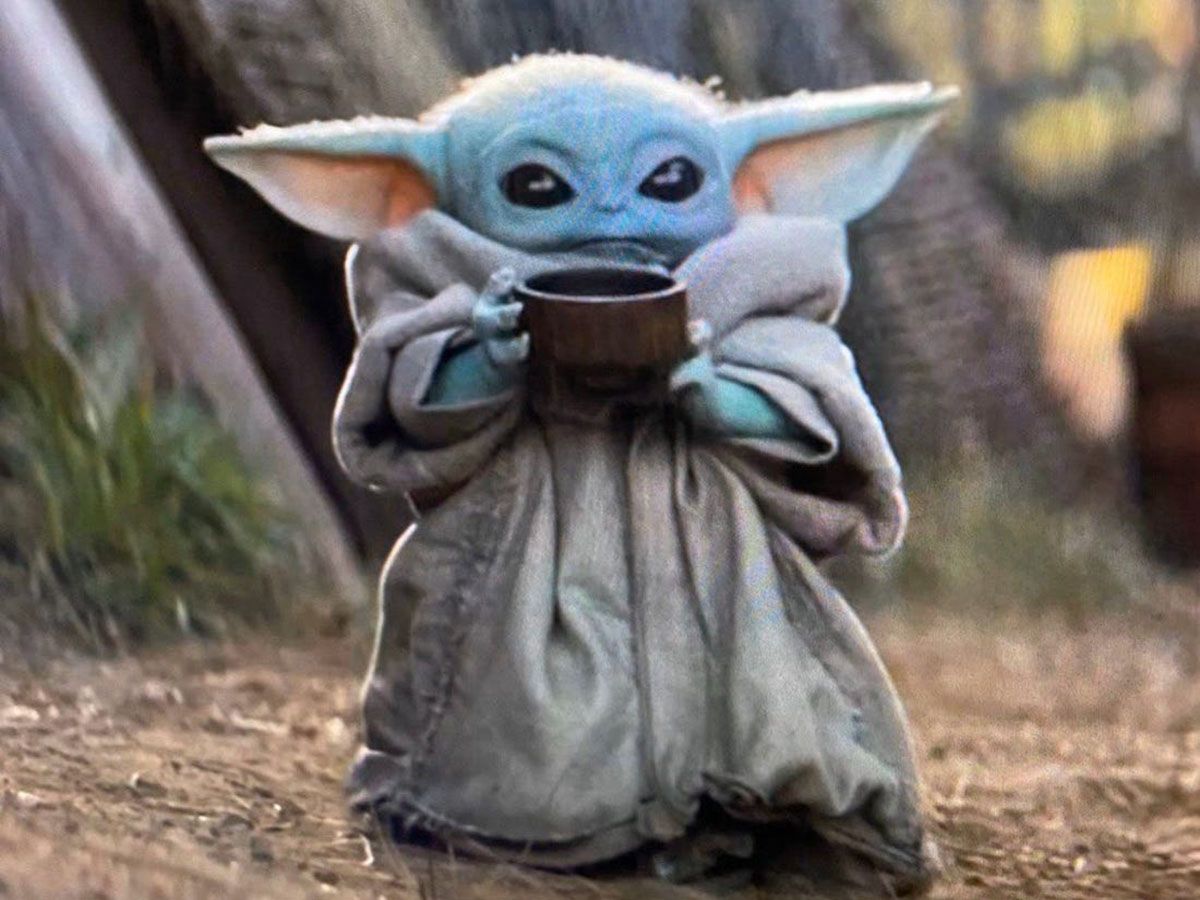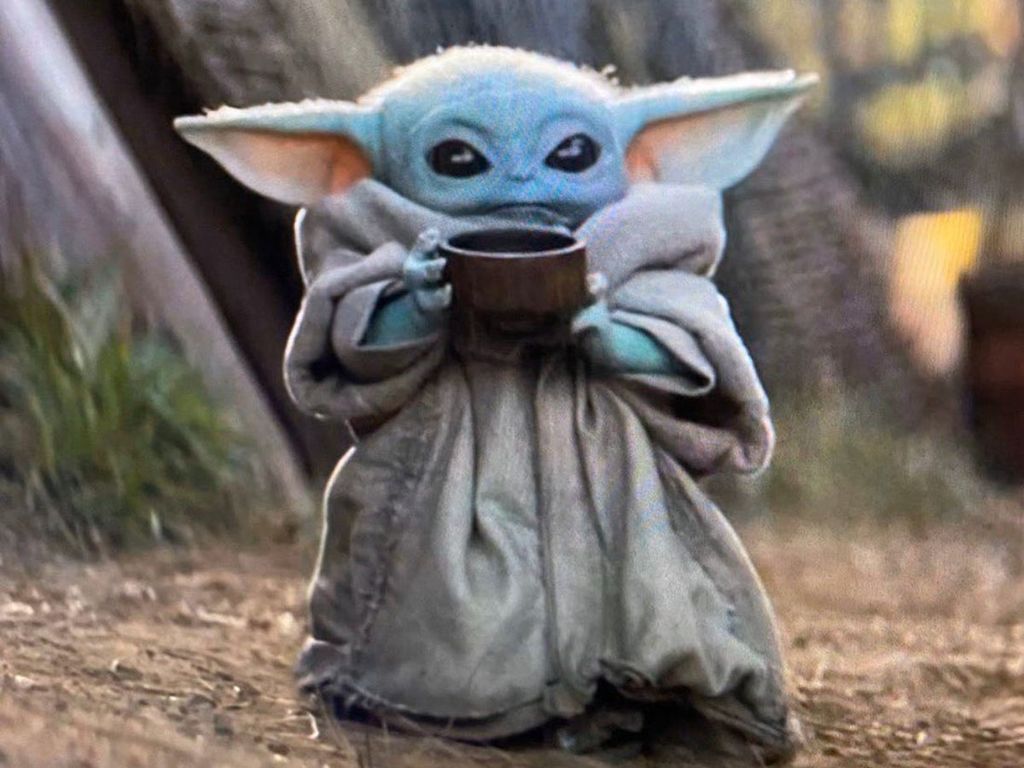 Prepare yourselves. Things are about to get way too cute.
Baby Yoda Gifts
Wear the little guy on your feet with these Baby Yoda socks. $20.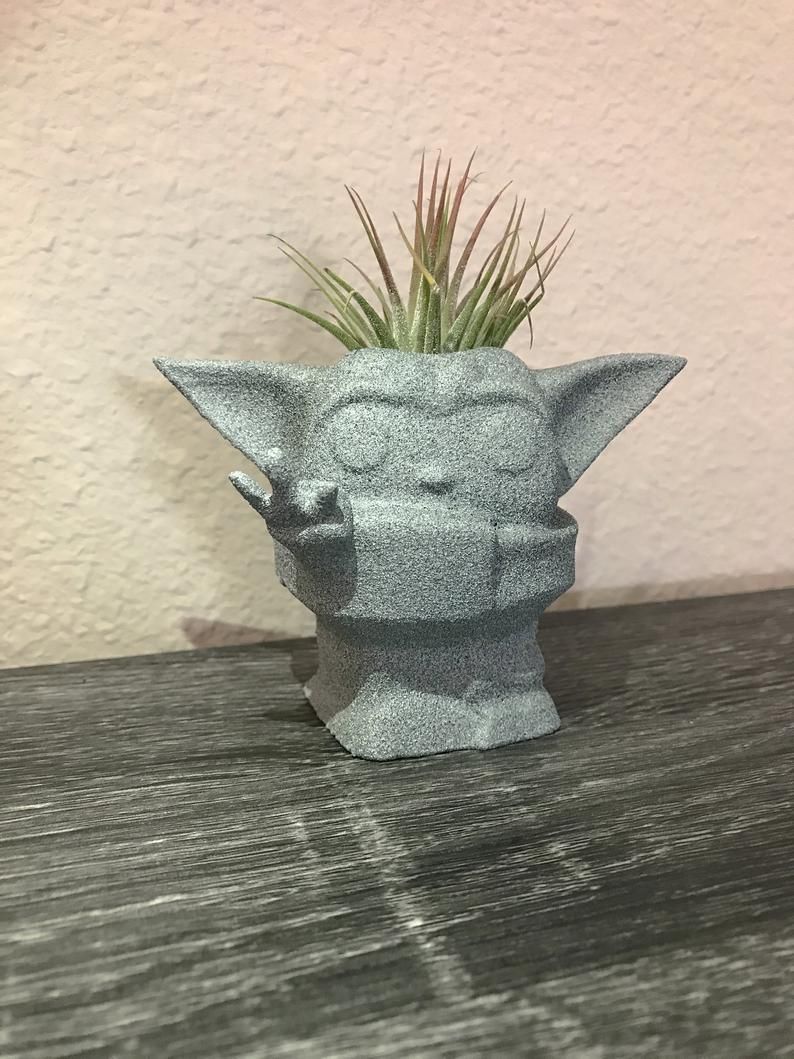 For plant parents, new and seasoned, this Baby Yoda planter is a must-have. $25.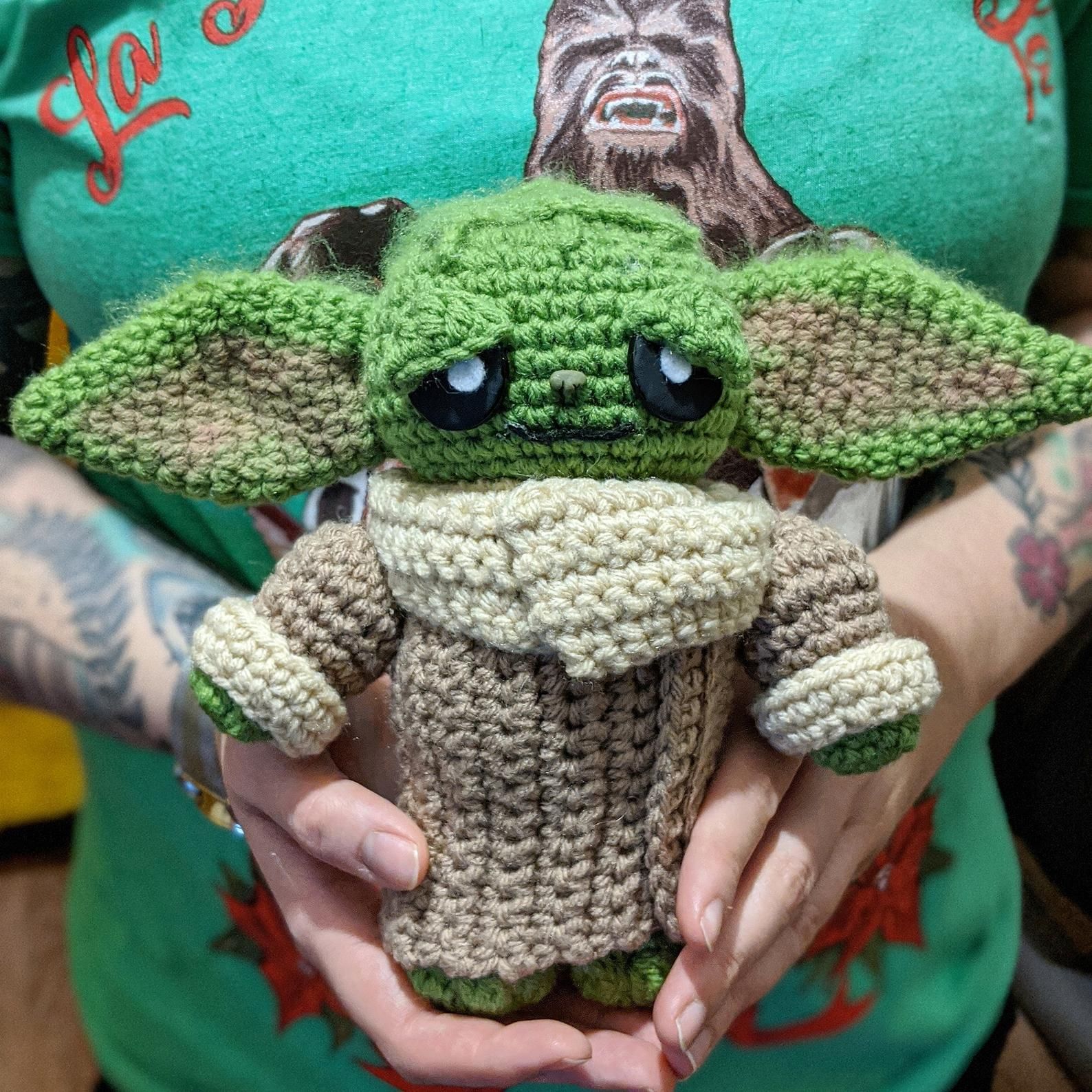 Get crafty and make your own Baby Yoda with this amigurumi crochet pattern. The instant download is only $3.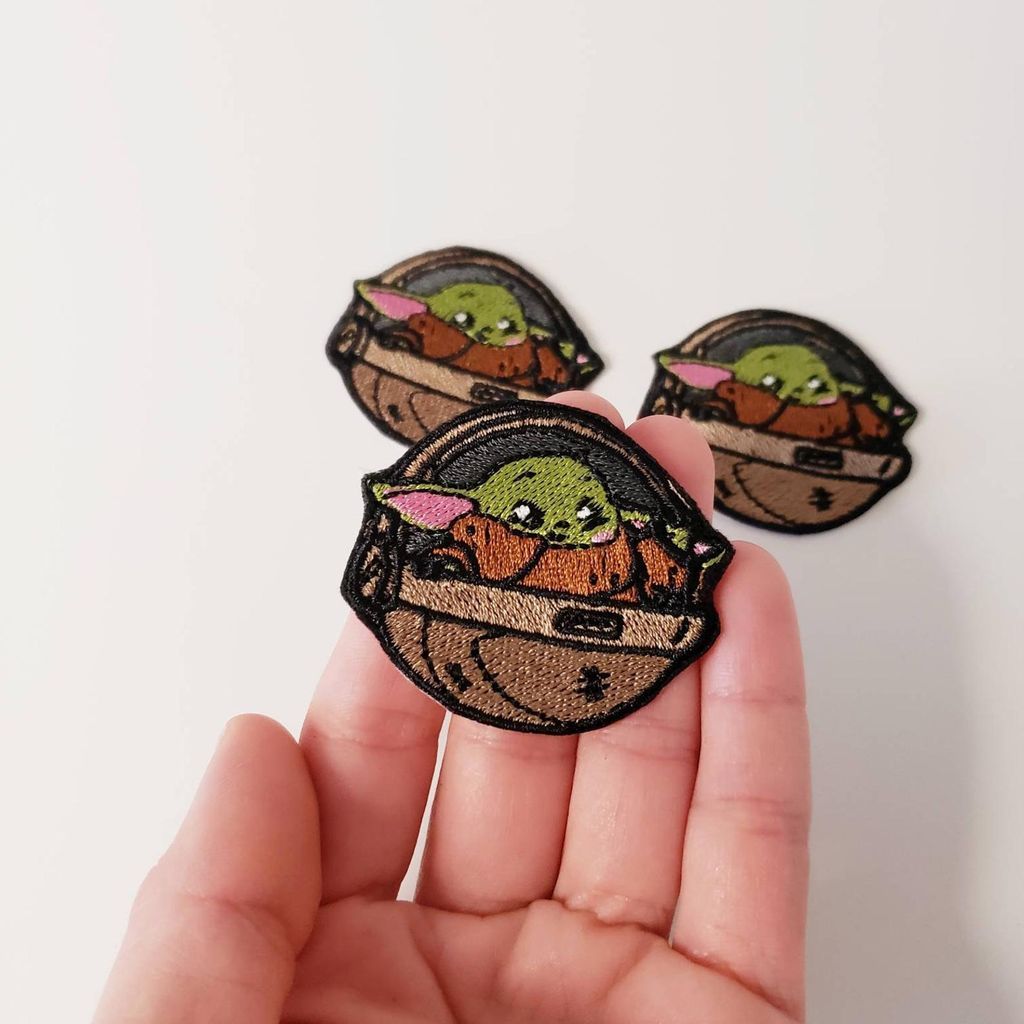 Iron on a Baby Yoda patch to your favorite tote or coat. $7.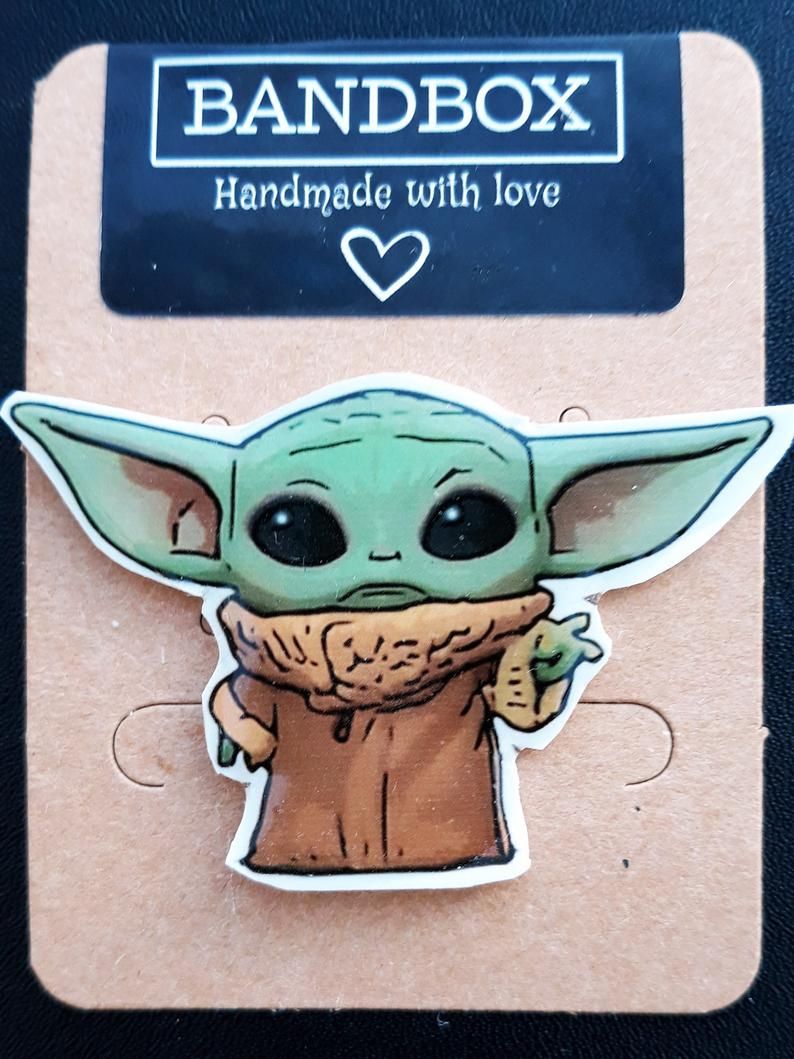 This Baby Yoda lapel pin is too much. $6.
Adopt the Baby Yoda/Jedi shirt. $23 and up.
Tote your cold drinks with this Baby Yoda reusable cup. $19 and you can personalize it, too.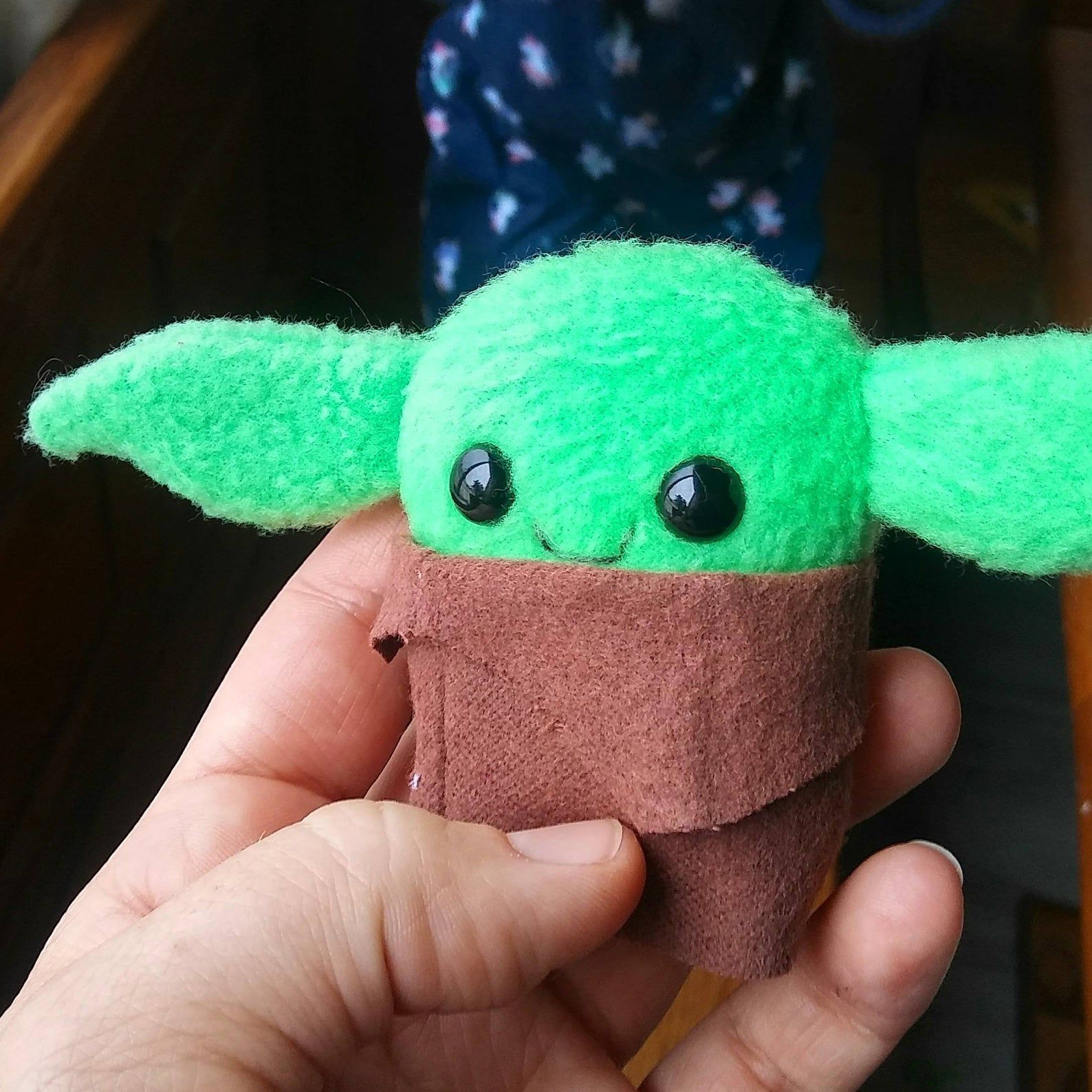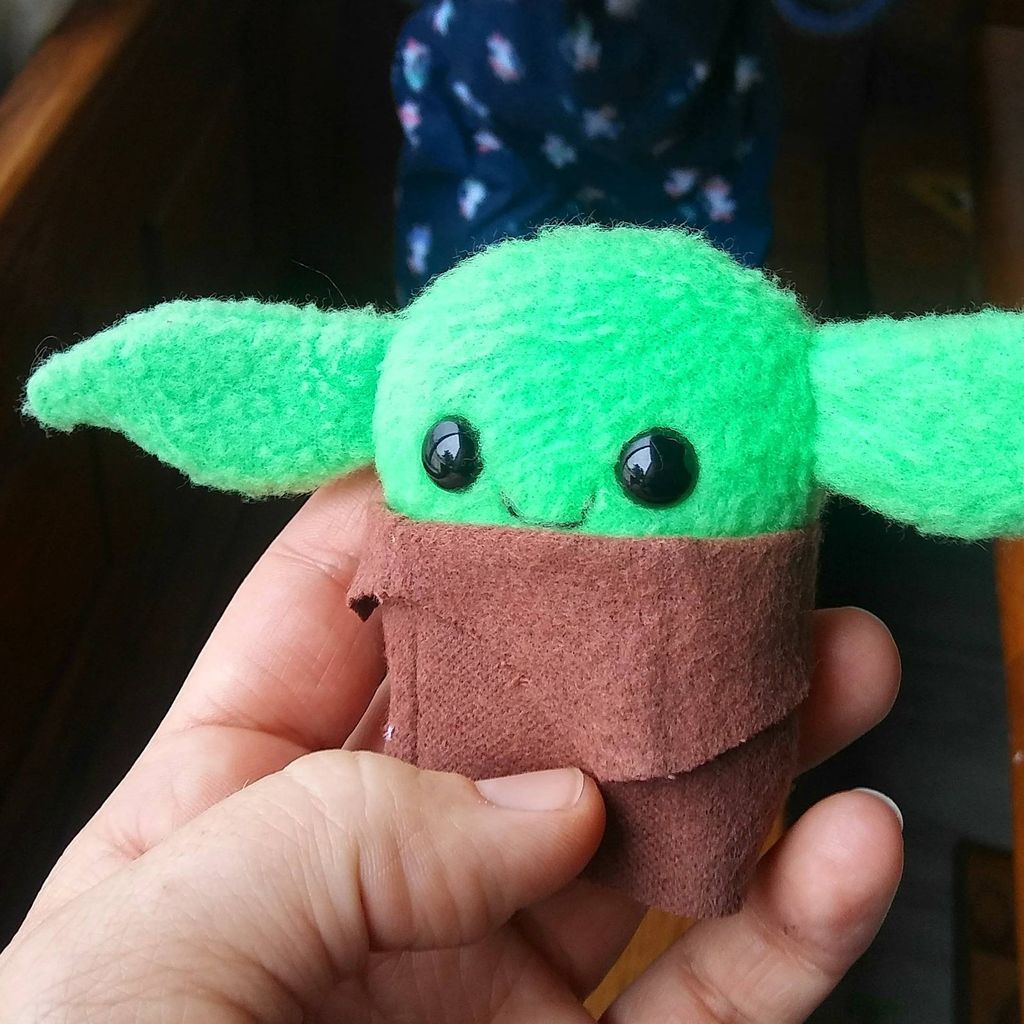 This Baby Yoda plushie would look great on your desk. $15.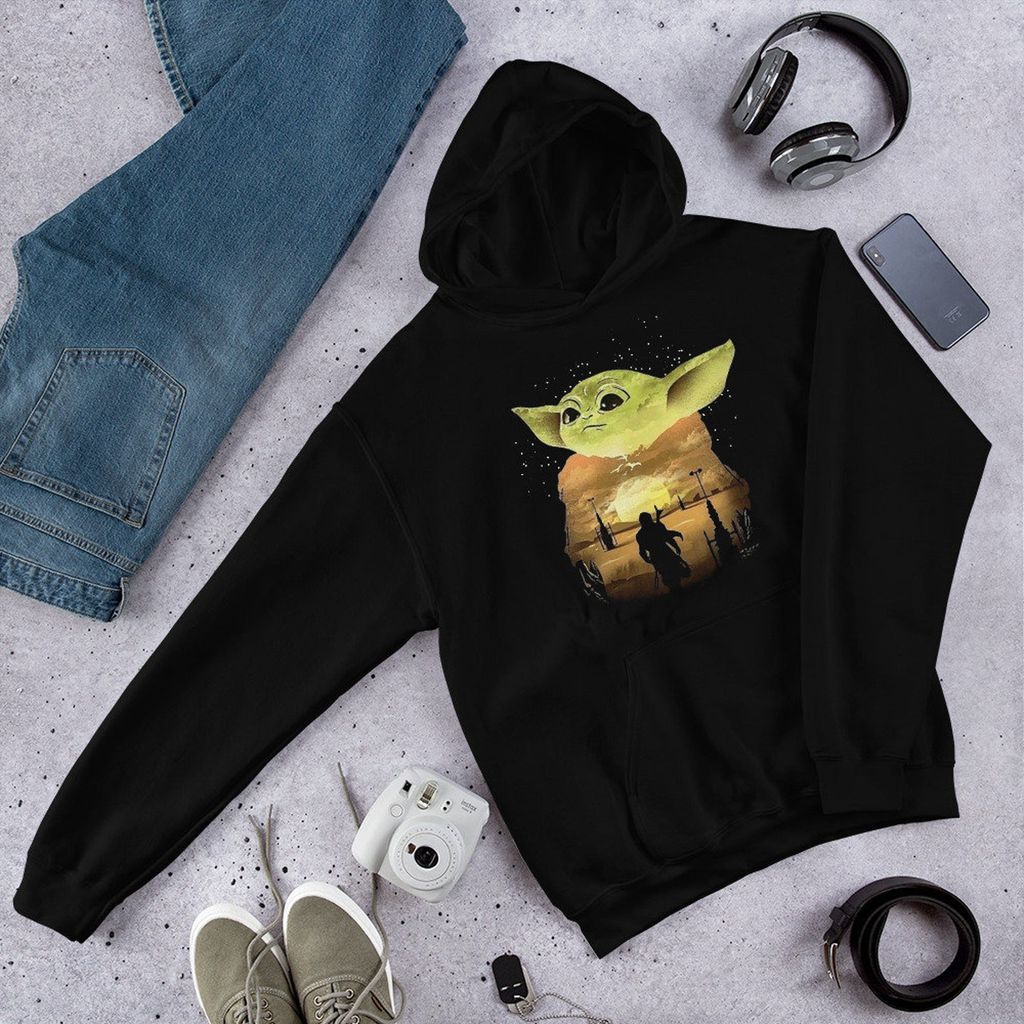 This Baby Yoda hoodie is extremely tempting. $33 and up.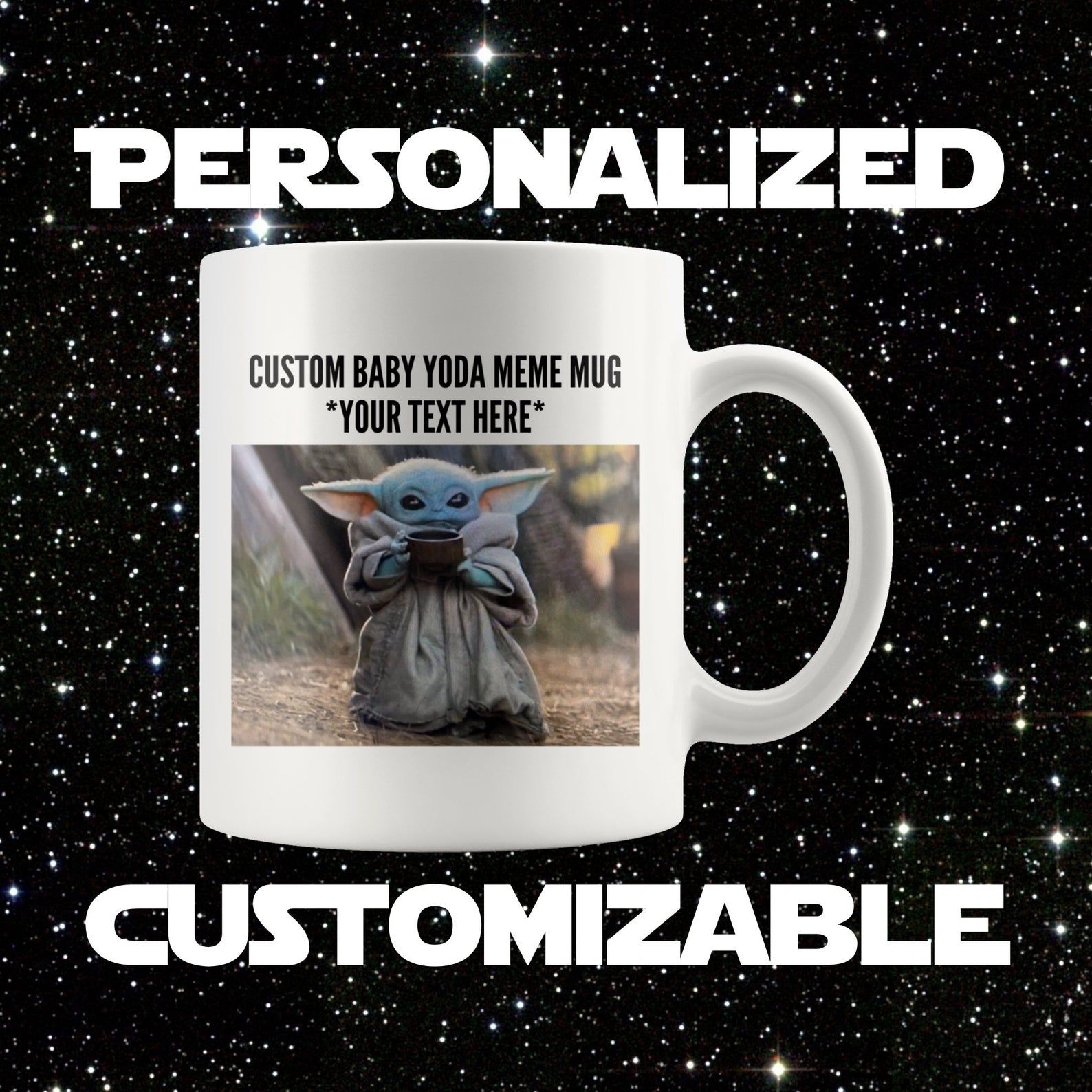 Customize this Baby Yoda mug and enjoy his cute mug every day. $20.
Expand your Baby Yoda sock options with this pair. $12.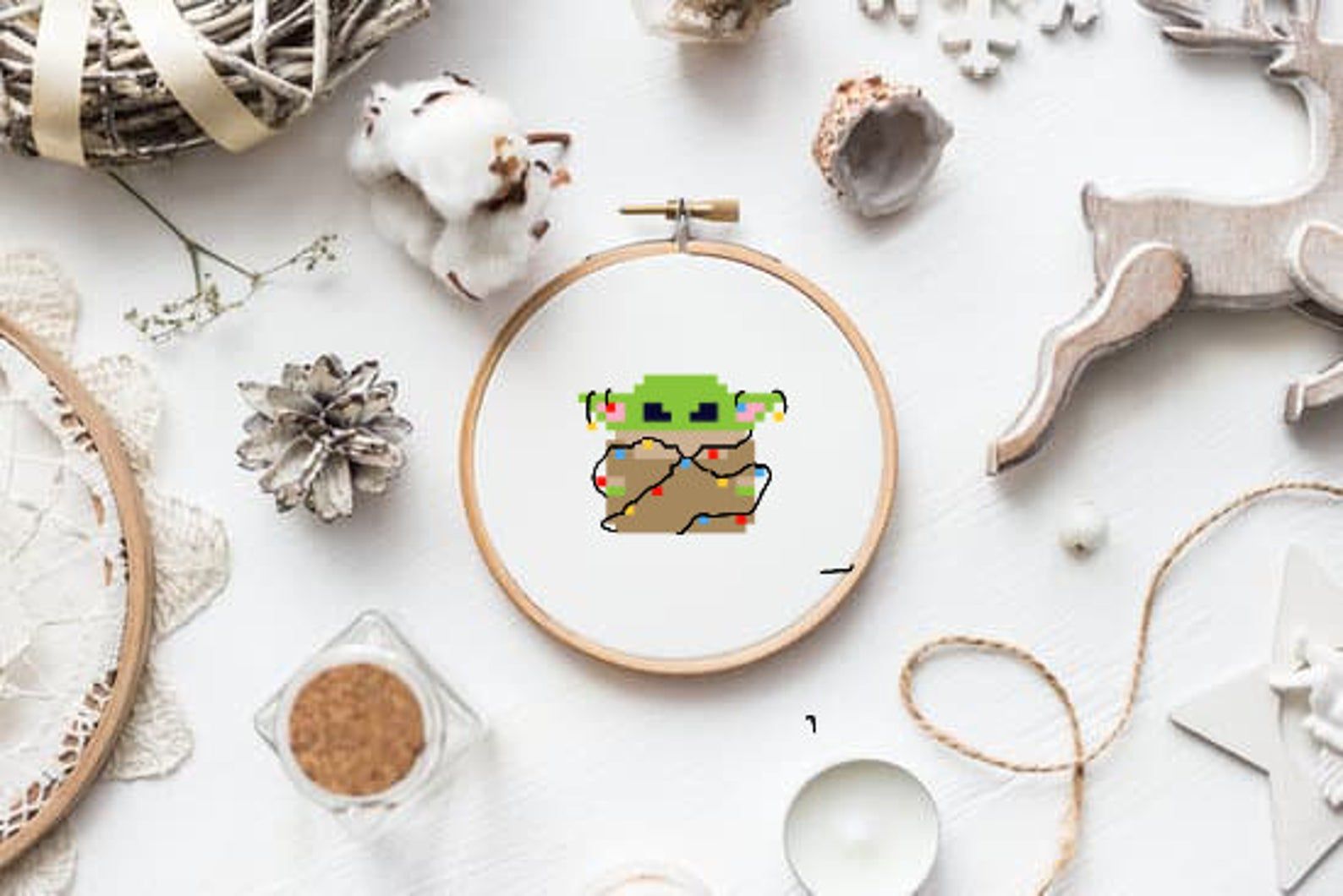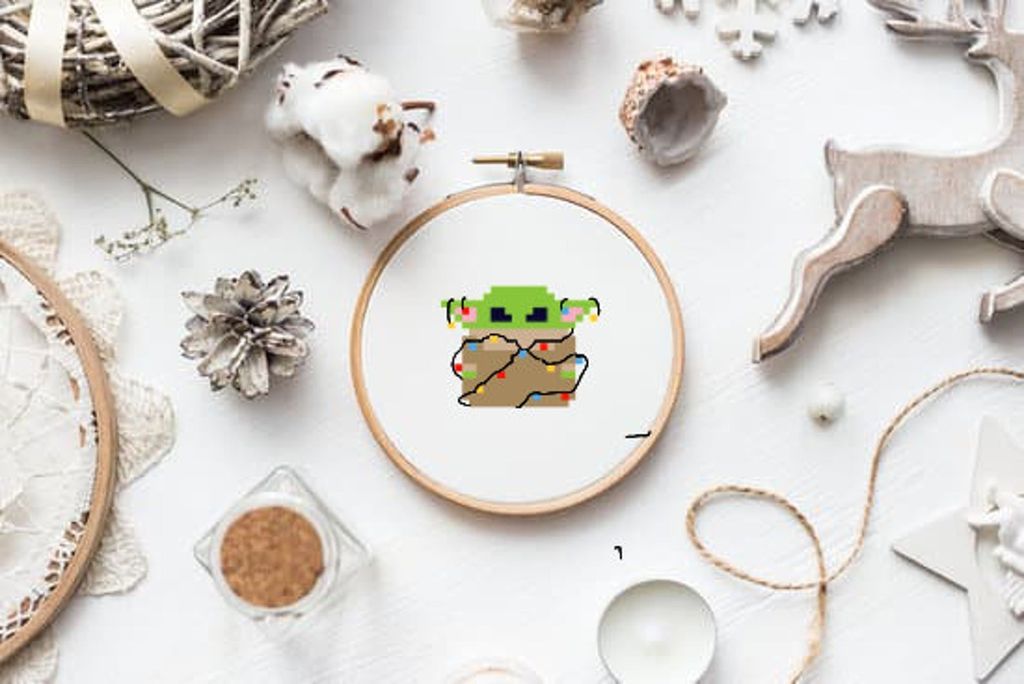 Cross stitch your very own Baby Yoda, wrapped in holiday lights. Pattern download $3.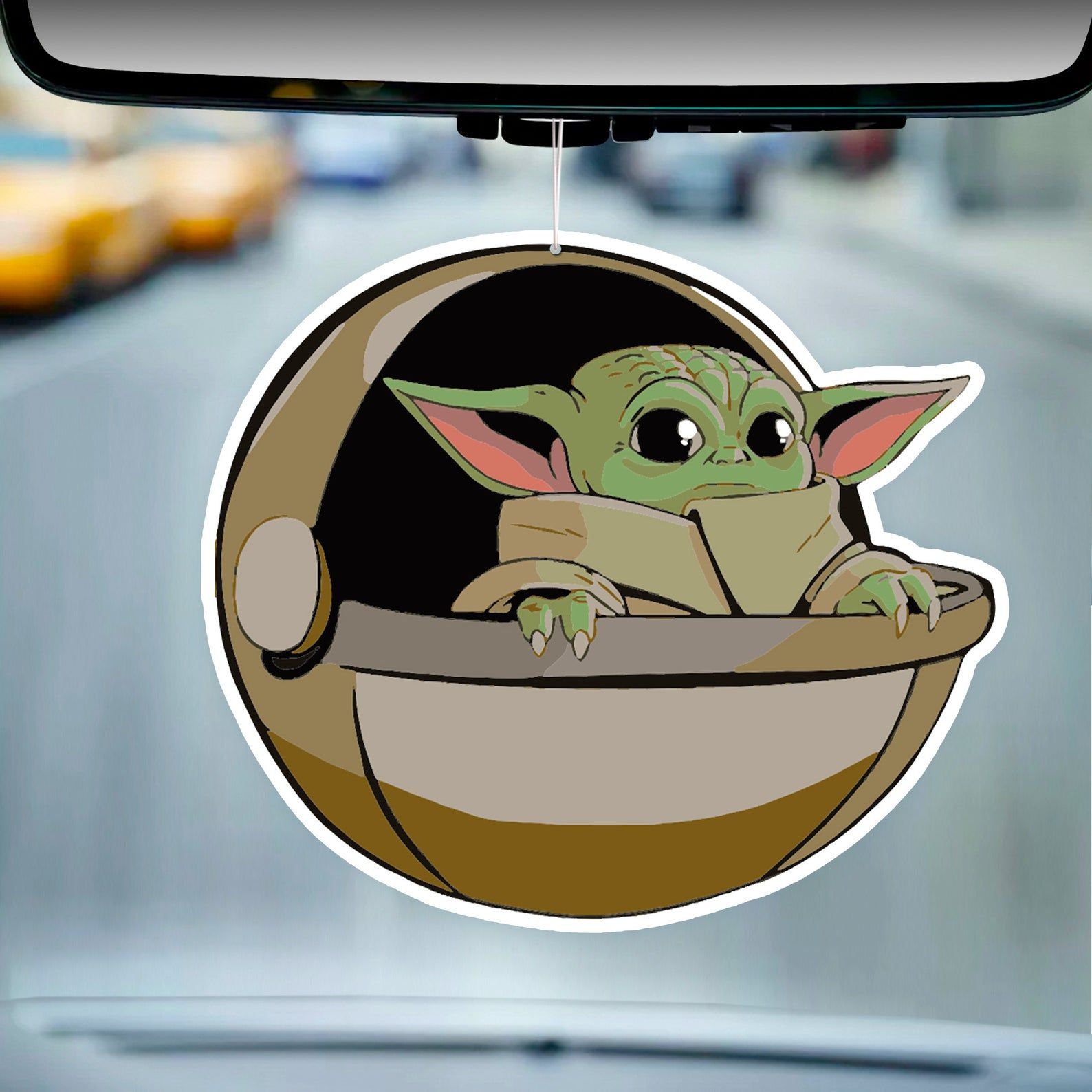 Baby Yoda can even keep your car smelling fresh. $7.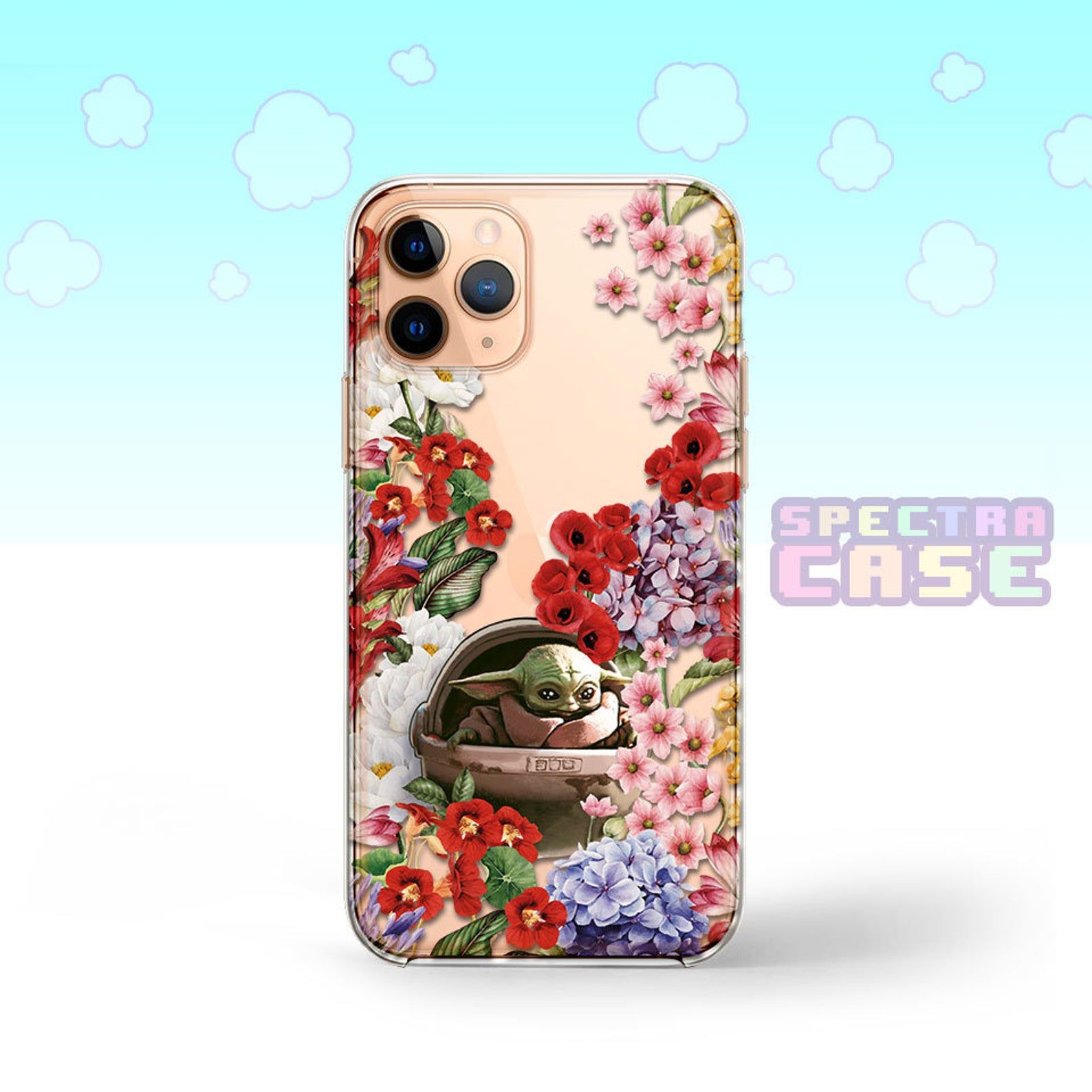 Digging on this floral motif Baby Yoda phone case, available for a ton of different types of phones. $18 and up.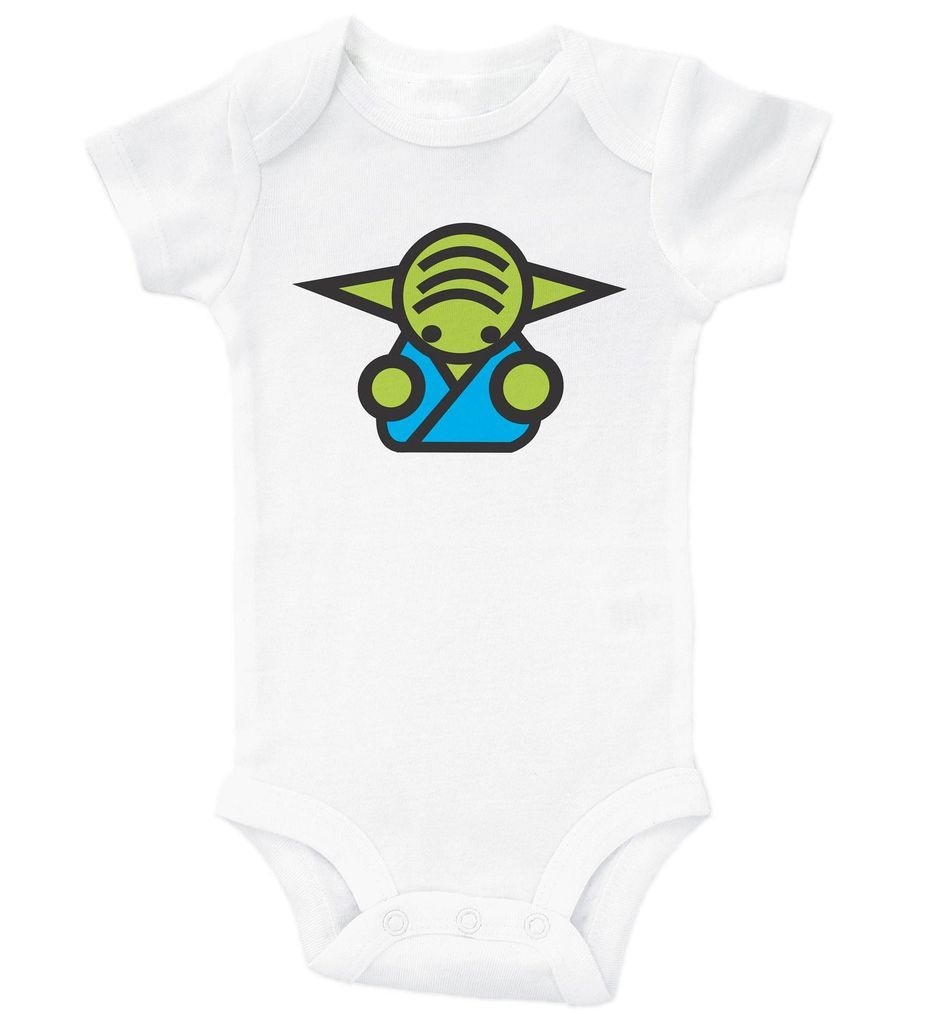 Let your little one be covered with the wisdom and cuteness of the little one. Baby Yoda bodysuit $15 and up.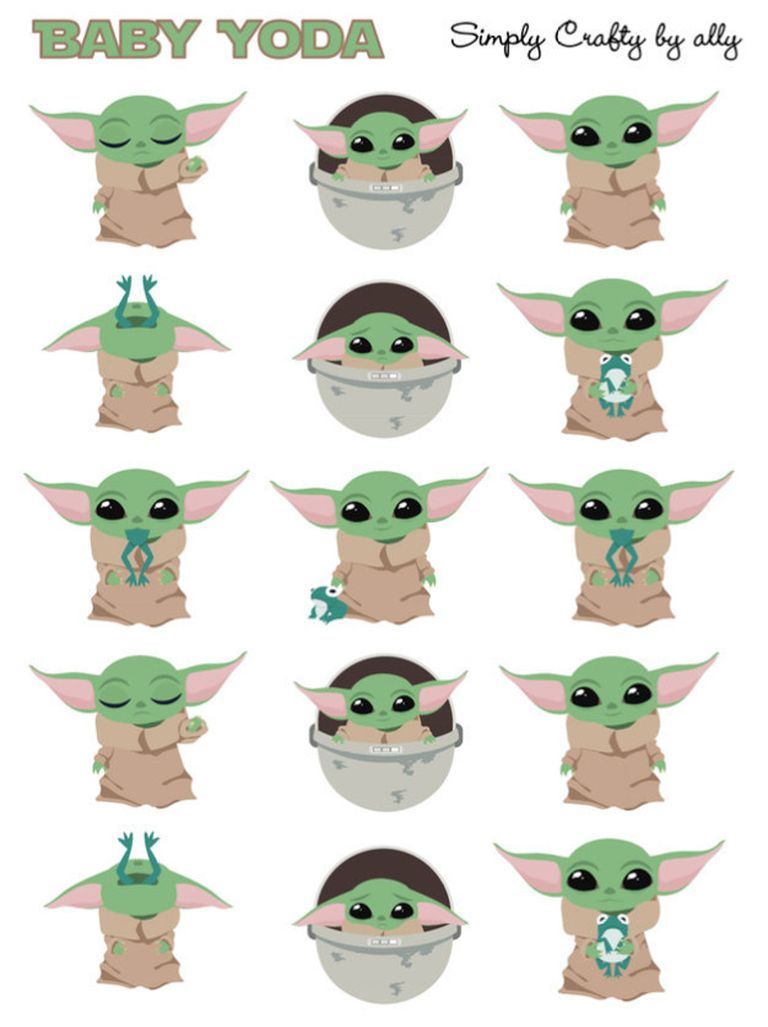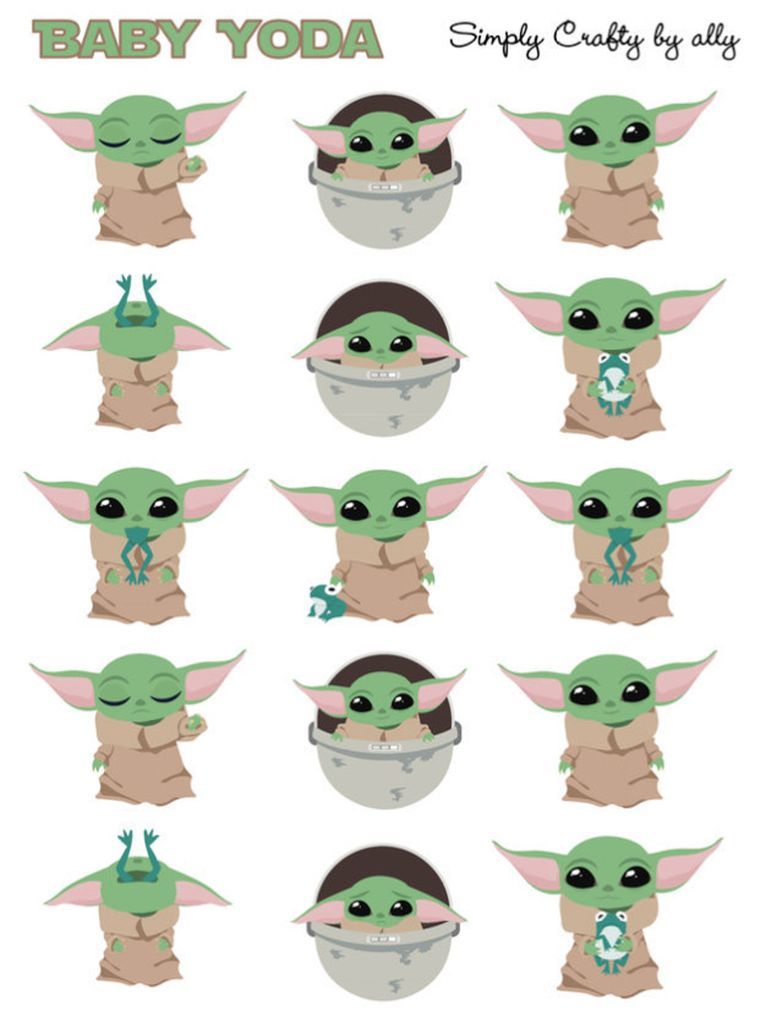 Put these Baby Yoda stickers anywhere you need a smile. $3.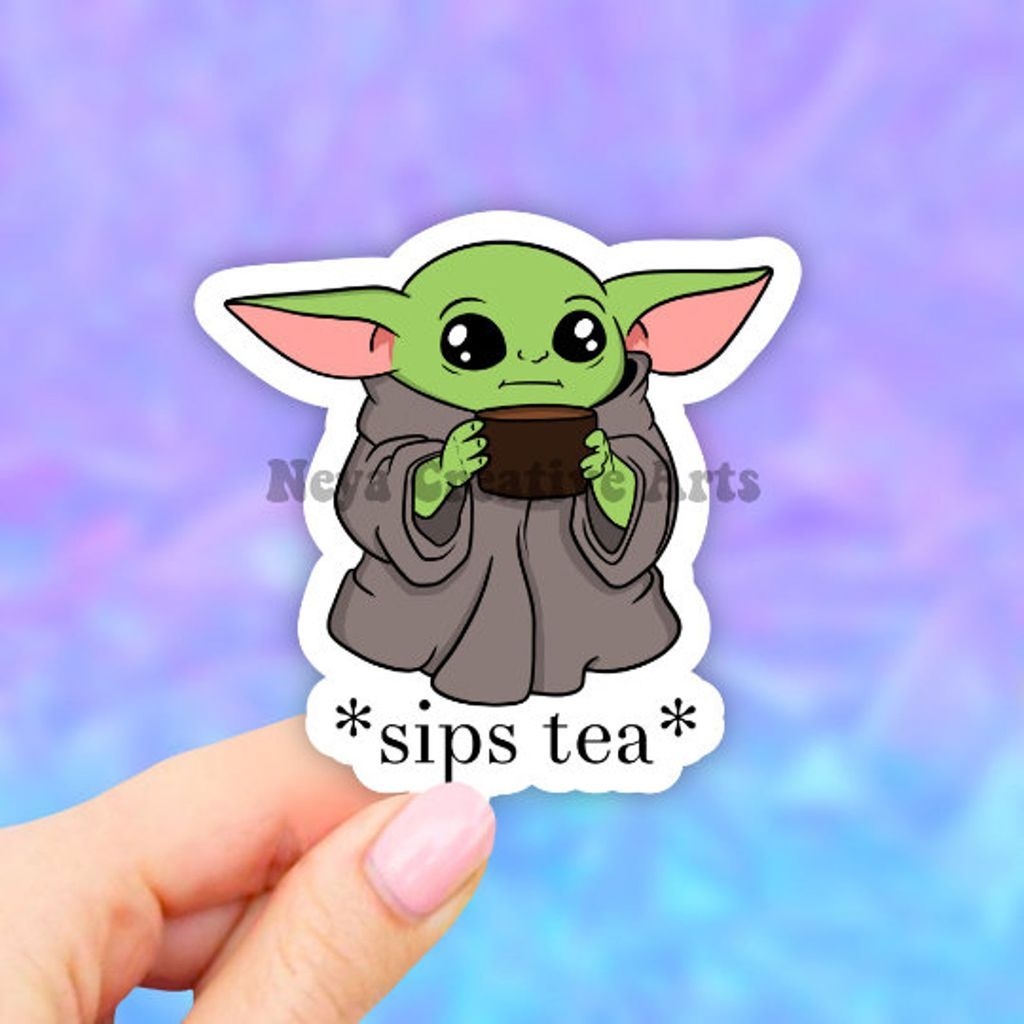 Sip tea with Baby Yoda. Sticker $2.50 and up.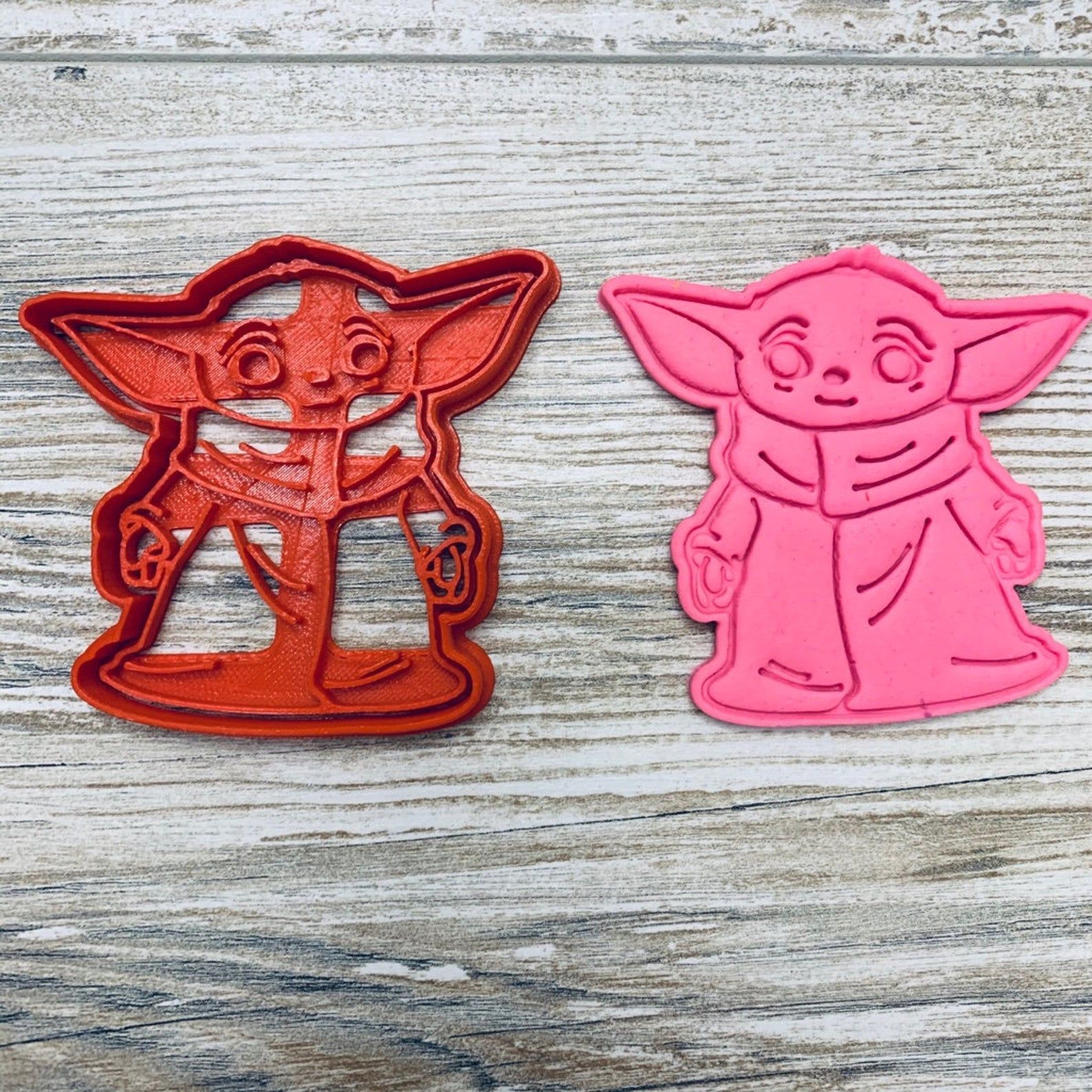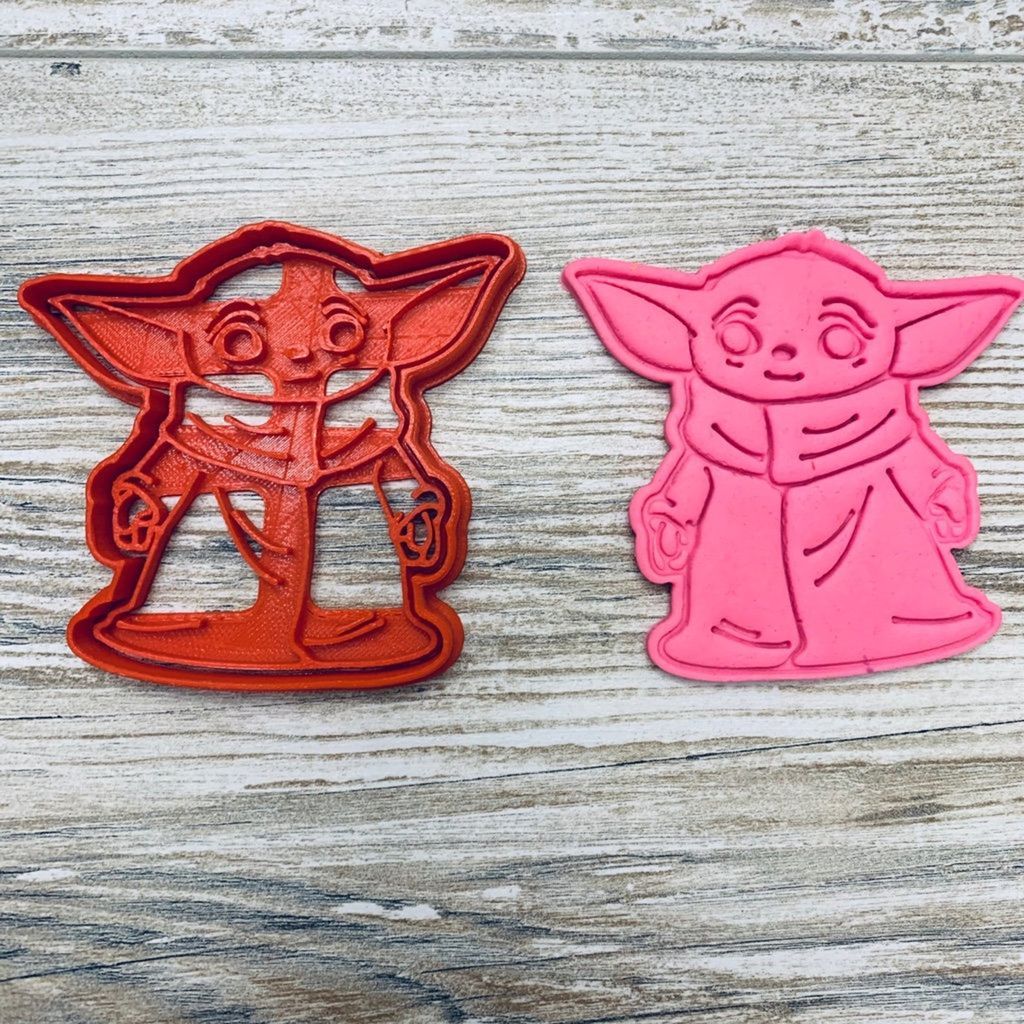 Oh the ways you'll be the most popular person at the party if you make cookies with this Baby Yoda cookie cutter. $9.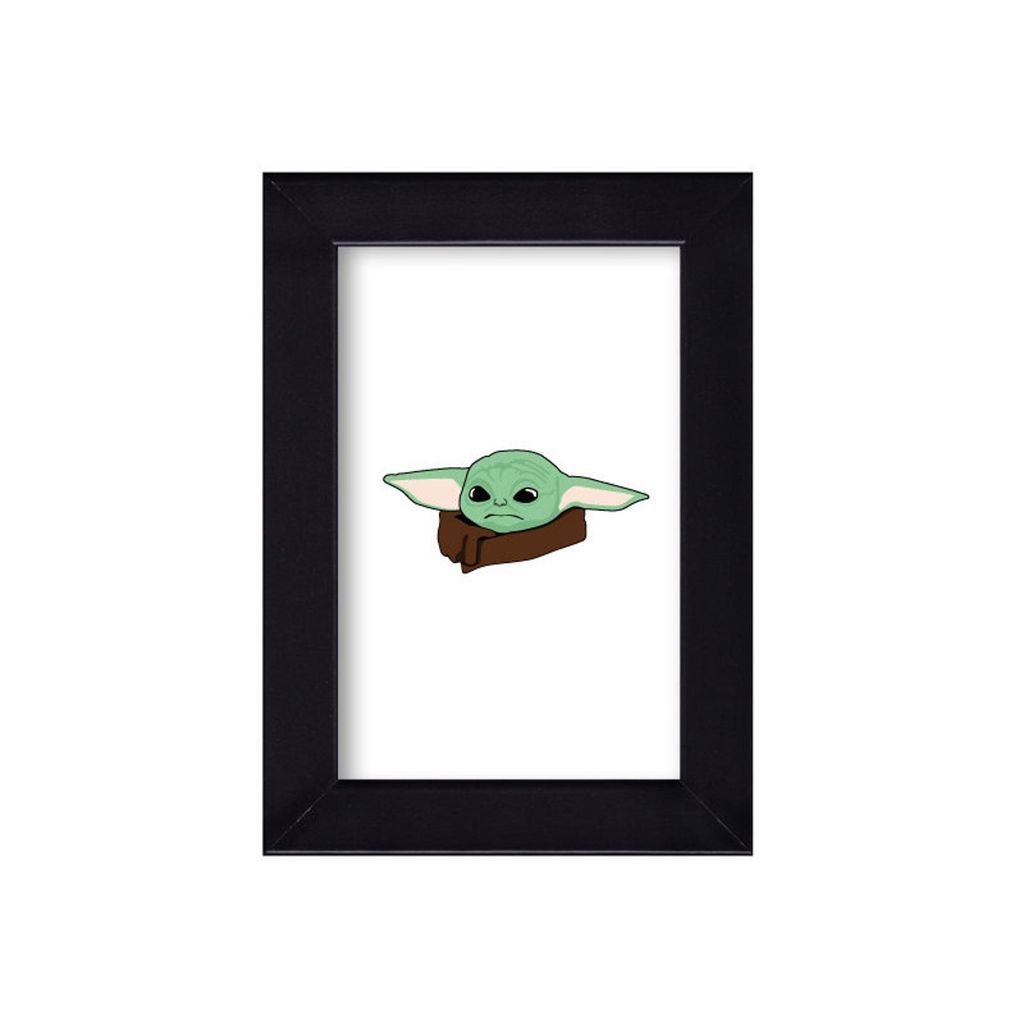 Keep it simple with this Baby Yoga portrait print. $10.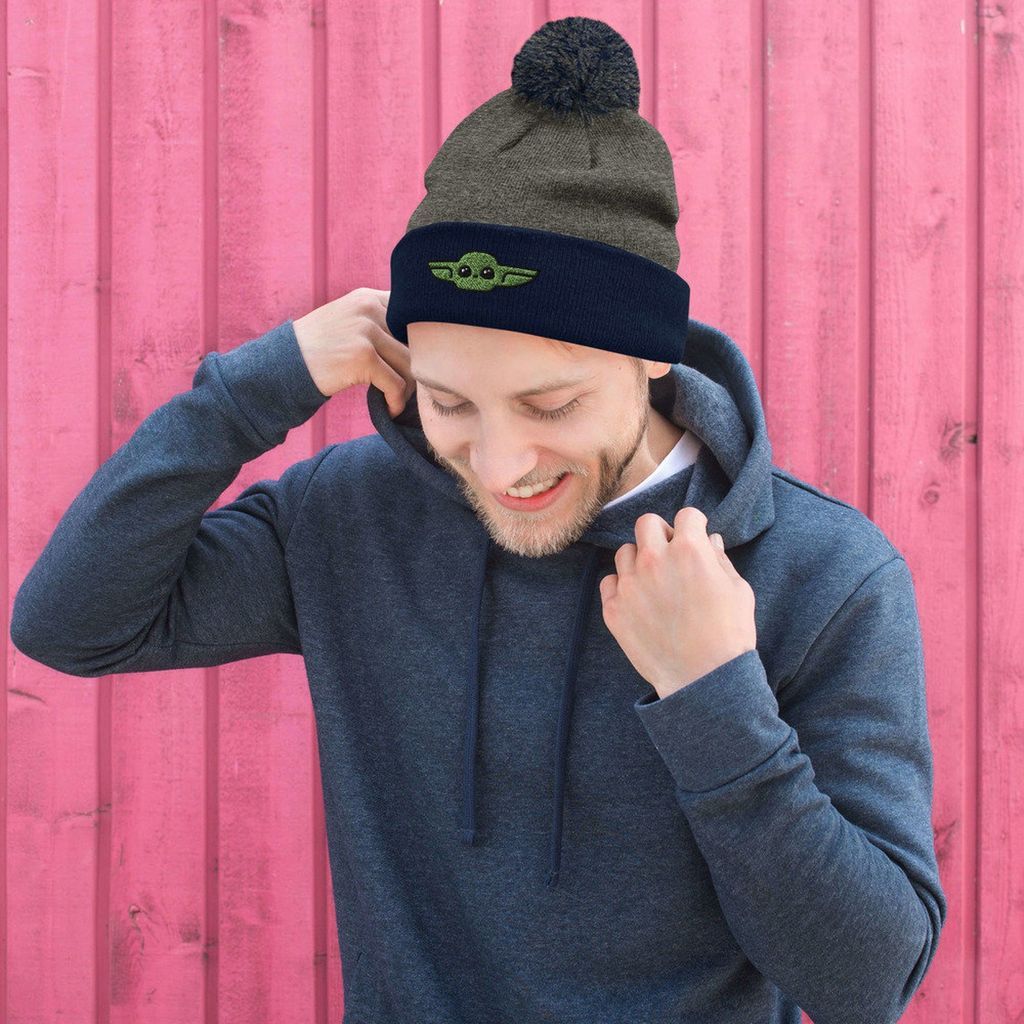 Baby Yoda beanie. I repeat: Baby Yoda beanie. $24, with some color choices.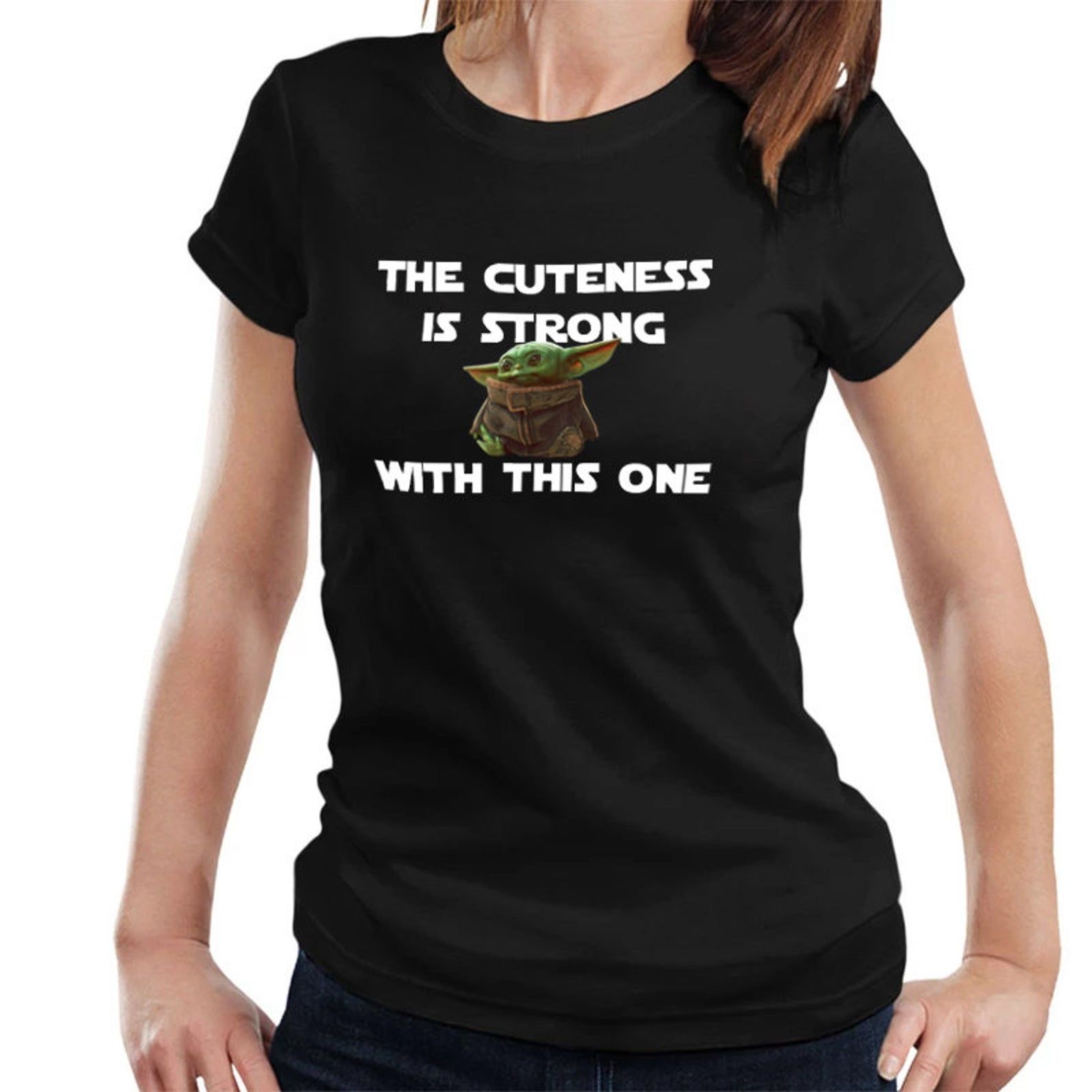 The cuteness is strong with this one T-shirt. $15 and up.
Your car deserves this Baby Yoda decal. Beginning at $10.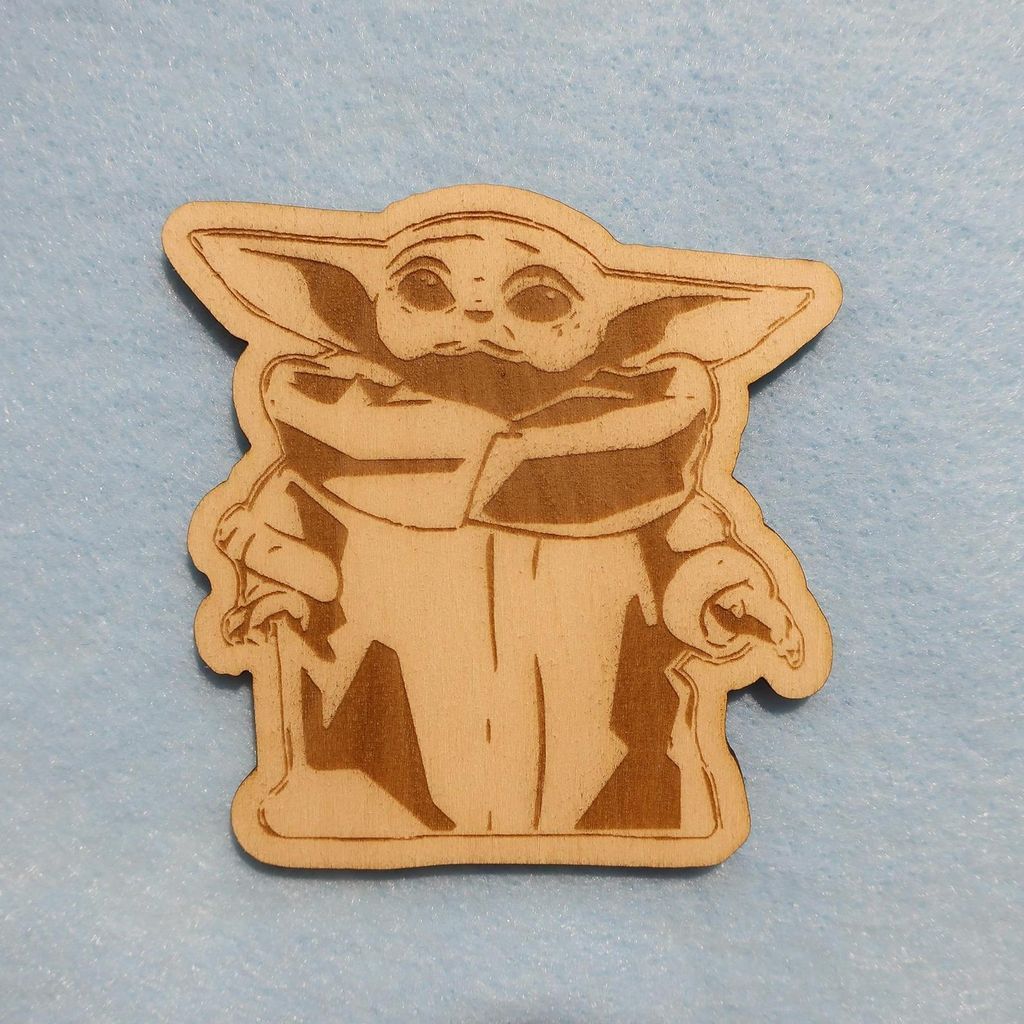 Awwwww. Look at this Baby Yoda wood magnet. $7.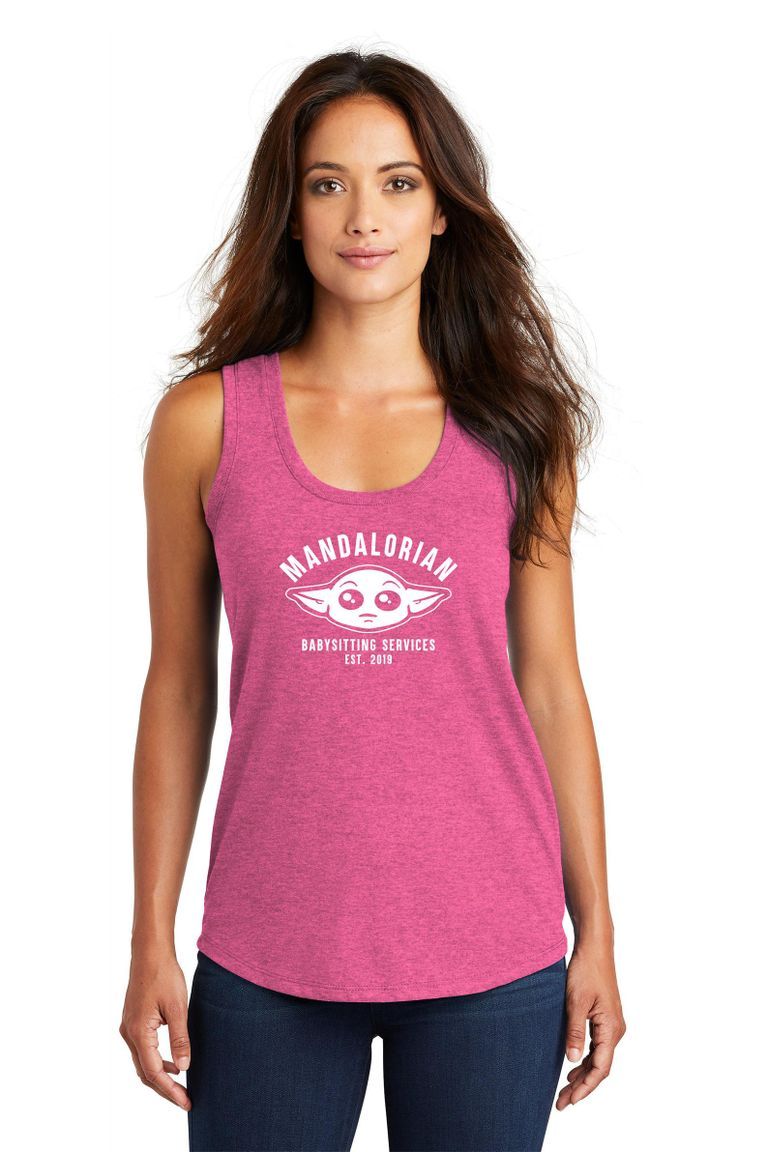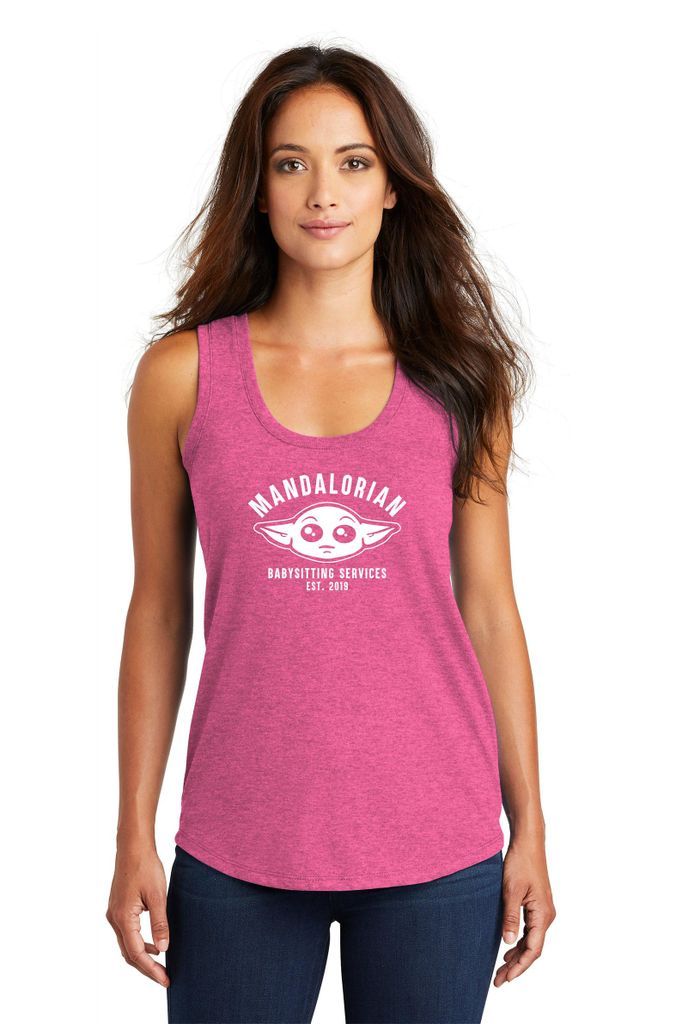 This Mandalorian Babysitting Services tank top is way too clever. $20 and up, with color options.
Baby Yoda 2020 campaign bumper sticker. $12.
You will bring this Baby Yoda fleece blanket with you everywhere when it's chilly. $70 and up, depending on size.
Make your very own Baby Yoda hat and scarf with this downloadable crochet pattern. $3.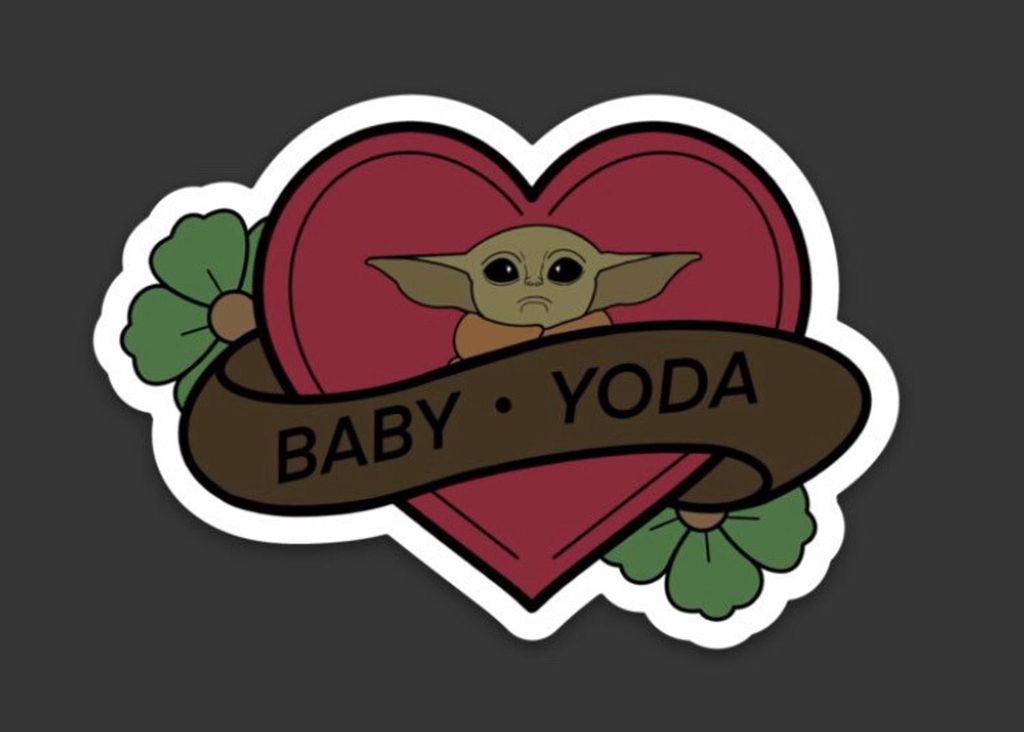 Last but not least, enjoy this Baby Yoda love sticker. $2.50.
---
Need more Star Wars gifts in your life? Rock some Star Wars enamel pins and some Star Wars shirts.