Fiction
Baby Got Backlist: The Best Books That Didn't Come Out In 2013
There were certainly some amazing releases in 2013, but there are no rules that say you have to read new releases. That would be crazy! Discovering older reads that may become new favorites is part of the fun of reading. Here are some Rioter non-2013 picks.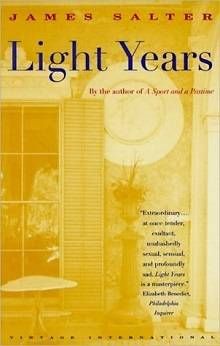 Rebecca Joines Schinsky:
Light Years by James Salter I spent the summer bingeing through James Salter's remarkable backlist in service of writing the chapter on him for our next Start Here book (I know, my job is terrible sometimes), and this one just knocked my socks off. Salter's portrait of a marriage in decline is quiet and cutting and so intelligently observed. His characters are flawed and human, and he allows them to be just that without issuing judgment or casting blame. This is a book about the tiny moments that make up a life and the tiny hurts we inflict on each other. It's about family and (in)fidelity and the beauty that lives in even the most broken love stories. It's gorgeously written, as are all of Salter's books, and HOO BOY will it hit you where you live.
Invisible Man by Ralph Ellison How I made it through college without having to read this book, which fellow Rioter Jeff has called the most important novel of the twentieth century, is a total mystery to me. Ellison's portrayal of a young man who leaves the south after a personal disaster, moves to New York City, and eventually finds himself recruited as a speaker for a controversial organization that is working (or claims to be) for the advancement of the black community is just jaw-droppingly good. There are images in this book that will stay with me forever, and moments that have haunted me for the last several months. It was one of those rare reading experiences when I knew, even as I was encountering each page, that I was in the middle of a life-changing book. Really, if you haven't read it, don't wait any longer.
Wallace Yovetich:
Tell the Wolves I'm Home by Carol Rifka Brunt I was intimidated by this book originally. I thought it would be so sad that I would end up needing to take breaks. This wasn't so. It was sad, but it was also beautiful and the author built in breaks for you… there was more going on with the protagonist than the main plot point. Brunt did a good job of not holding the reader's head under water, which isn't always the case with authors who are trying to pull your heartstrings. I had a nine hour travel day that flew by because of this book.
Tell Hound of the Baskervilles by Sir Arthur Conan Doyle This book was chosen by someone else for me to read. I had read one of Sir Arthur Conan Doyle's books (or rather listened to it performed), and was sure I would feel the same way about this one… meh. Not this one! I laughed, I was engaged, I fell in love with the characters, and I actually didn't totally guess the mystery by the end. It's quite short and easy to read. I absolutely recommend this for anyone, but particularly people who like a light mystery that offers humor.
Liberty Hardy:
The Alligators of Abraham by Robert Kloss Okay, this is the last time I'll rave about this book. Just kidding! I was so completely floored by this exceptional novel, I will never shut up about it. So you have the Civil War, and a boy and his father, and bones and death and brilliant writing. And alligators. Alligators everywhere. I read this book when I had a fever, so I had to immediately read it again when my fever broke to make sure it was as wild and awesome as the first time. It was.
The Miseducation of Cameron Post by Emily Danforth Reading this book was like putting on your favorite t-shirt, the one you've washed so many times you can almost see through it and it's the softest thing you've felt and just having it near you makes you feel better. Which is saying a lot for a book about a teenage girl who is treated pretty shitty by a lot of people in early-90s Montana just because of her sexual orientation. I'm not kidding, this book felt like I already had read it, like the things in it had really happened. Emily Danforth is a writing enchantress. Buy a copy, or two, or three.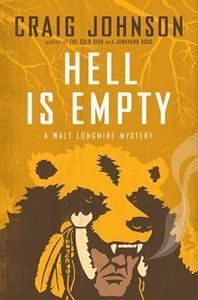 Tasha Brandstatter:
Hell is Empty by Craig Johnson I'll be honest, I did not expect to enjoy this book when my mom loaned it to me. Wyoming sheriff Walt Longmire must ascend the Bighorn Mountains during a blizzard to find an escaped convict and rescue a kidnapped federal agent. Manly-man-versus-nature novels aren't really my thing—OR ARE THEY? Hell is Empty wound up being one of my favoritest reads of the year. It is a police procedural, but it's also surprisingly literary and full of humor. Walt's journey through the Bighorns mirrors that of Dante in Inferno, and the story is so gripping that whenever I was forced to pull myself away from the book and Do Things, I found myself thinking, "Is this Real Life?" As soon as I finished Hell is Empty, I immediately started reading the Walt Longmire series from book one and Craig Johnson is my new favorite author!
In the Frame by Dick Francis From the way way back machine (1976), a mystery about a horse painter named Charles Todd whose cousin's wife is murdered after interrupting a house robbery. Not only does Charles' cousin lose his wife, but all his possessions; AND the police suspect him of the crime. After accidentally meeting someone whose house was also robbed, Charles decides to do some investigating of his own in Australia. Dick Francis is mostly known for his jockey mysteries, but I ADORE his painter heroes. Charles is an absolutely awesome character and the mystery was completely plausible, in a Mary-Stewart-suspense-novel sort of way. Francis' mysteries are comfort reads that are also smart, fun, and very well-written. If you're a mystery fan and haven't read one of his books, you should.

Josh Hanagarne:
Out Of Sheer Rage: Wrestling With D.H. Lawrence by Geoff Dyer One of the funniest books I've ever read, and should be added to the procrastinator's canon (there really needs to be such a thing). Out Of Sheer Rage is about Dyer's attempt todelayactually sitting down and writing what he calls his "extremely sober study of D.H. Lawrence." His contortions of avoidance involve a moped accident, a beautiful island, a trip to New Mexico, and an incredibly moving meditation on depression. It's a hard book to describe, which is one of the many reasons why I read it almost every year, including 2013.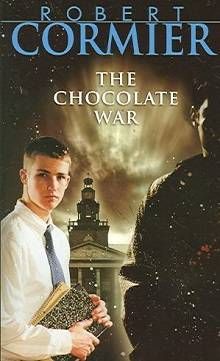 Kelly Jensen:
The Chocolate War by Robert Cormier I read Cormier's classic years ago when in grad school and decided to revisit it this year. I'm glad I did. My impressions were much more favorable than they were when I read this for the first time. Perhaps it has to do with having read more YA now? Either way, for anyone who believes YA is too dark or that YA doesn't have some sort of impact on readers or on literature more broadly needs to pick up The Chocolate War. It published in 1974 and is just as relevant now as it was then. This is an ugly story about peer pressure, about conformity, and about standing up for oneself and what happens when doing the best thing you can think to do isn't always the thing that gets rewarded. A look at the good and the evil within every person that's a hell of a gut punch even today.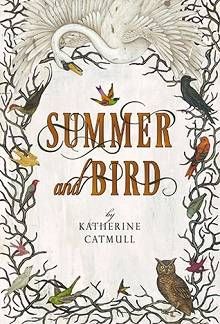 Jeanette Solomon:
Summer and Bird by Katherine Catmull This little, quiet book from late 2012 contains so much. It's about sisters on a journey to find their parents, but it's really about so much more: sisterhood, motherhood, fatherhood, marriage, love. The mythology is gorgeous. The writing is understated and lovely. The feelings are big and real and messy. That this book is categorized for young readers is a shame because it's as complex as good YA and as well-written as good literary fiction; while its categorization trusts young readers to understand its complexities, it might keep teens and adults from taking note and picking it up. Which you should do, right now.
A Storm of Swords by George R. R. Martin You've probably heard about the Red Wedding by now, if not the gory details, then at least the term. People are talking about it, and with good reason. Fans of the book have been dying to talk widely about this for years, but I only just got around to reading it this year. It is the single best fantasy book I've ever read. Arguments abound about Martin's treatment of his female characters, but I honestly believe them to be wonderfully realistic and varied and the books, by extension, to be worthy of discussion as pretty decent examples of feminism in fantasy literature.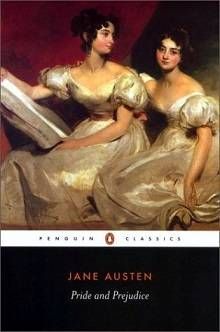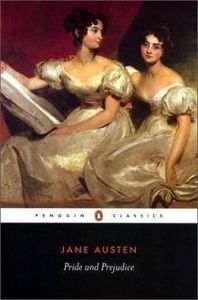 Kate Scott:
Pride and Prejudice by Jane Austen Before this year I was a Jane Austen virgin. I mean, seriously, who would want to read a comedy of manners when there are so many more adventurous, salacious classics out there? But since it is one of the most popular classics of all time, I thought I should at least give it a go. I was pleasantly surprised. Tame it may appear on the surface, but Pride and Prejudice is brimming with sarcasm, wit, and subversive irony. Much like the two main characters, Austen sends readers conflicting signals that leave us wondering exactly what her position on Regency culture was. Was she a Wollstonecraft liberal or did she support the comically conservative values of the day? It's a brilliant work of fiction and satire that can be enjoyed by anyone.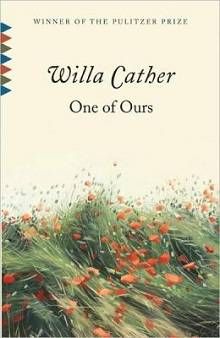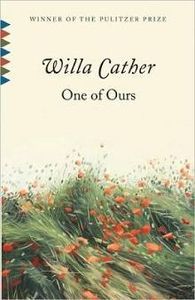 Rachel Cordasco:
One of Ours by Willa Cather This WWI novel is a must-read precisely because it was written by Willa Cather, known for her patient character development and exploration of the inner-life. And while you might expect a "war novel" to be, you know, mostly about war, this story is largely about Claude Wheeler's blind striving for a meaningful life. A Nebraska farmer who has rarely traveled beyond the midwest, Claude begins feeling claustrophobic and anxious once he takes over the running of the family farm and marries his old friend Enid. He feels the pull of larger things, new ideas, unfamiliar people, something that no one around him understands. It is war in Europe that allows him to break out of his holding pattern and be reborn. Only the last third of the novel takes place in Europe, in the trenches, and by this time we have a strong interest in what happens to this individual soldier swallowed up in the mayhem and horror of war. Only Willa Cather could write a novel about WWI after writing one about the rise of a talented opera singer and pull them both off. Because she is awesome.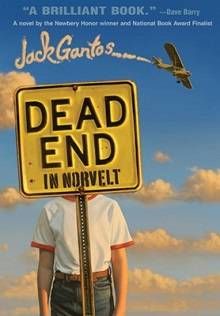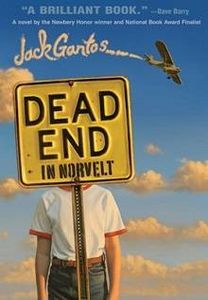 Rachel Smalter Hall:
Dead End in Norvelt by Jack Gantos I love love LOVE this demented little nugget of a book. No children's writer is more twisted or morbid than Jack Gantos, which is what makes him the BEST. In this Newbery-winning novel, twelve-year-old Jack gets grounded and spends the summer of 1962 helping a feisty old witch write obituaries for all the little old ladies in Norvelt, Pennsylvania, who may or may not be getting slowly poisoned to death. Meanwhile, Hells Angels move in down the road and start burning local houses to the ground, and the next door neighbors start up a funeral parlor. This is a great novel about what it's like to be young, bored, and grounded, and in the funniest scene OF ALL TIME since Barbara Park wrote Skinnybones, Jack describes his method for noiselessly scaring deer away during his dad's hunting trip. (Spoiler: it's farts.) Gantos' deadpan humor translates best when he reads it out loud; I can't recommend the audio highly enough!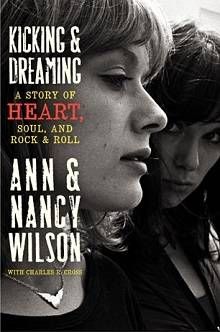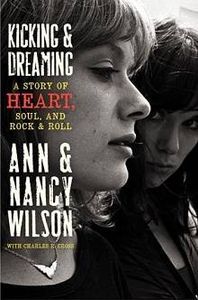 Jodi Chromey:
Kicking & Dreaming: A Story of Heart, Soul, and Rock and Roll by Ann & Nancy Wilson This was, without a doubt, my favorite book this year. This 2012 memoir by sisters Ann & Nancy Wilson of Heart was only something I've been waiting for my whole entire life: a memoir of what it's really like to be a woman in rock and roll. Not a woman on the outside, not a listener of rock and roll, but a woman of rock. Boy howdy do the sisters deliver: from coke-fueled slumber parties with Stevie Nicks to the creepiness of southern rockers to getting Sarah Palin to stop using their song as her theme song. Plus there's music, music, music from 70s guitar rock to 80s synth pop to the 90s grunge, the Wilson sisters were there for it all. This book is just everything I love about being alive and human: music, feminism, politics, sex, love, family, and it's all so wonderfully told that I cannot even begin to find all the adjectives for it.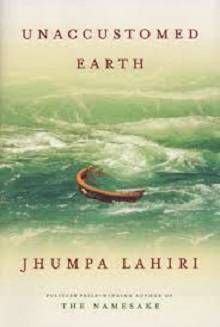 Greg Zimmerman:
Interpreter of Maladies and Unaccustomed Earth by Jhumpa Lahiri Lahiri has alternated publishing short stories-novel-short stories-novel since her debut collection won the Pulitzer in 2000. I read The Namesake (her first novel) several years ago, and really liked it, but when I read her new novel (published this year) The Lowland, I was totally blown away. It's my favorite book of the year, and since I'd never read her short stories, it was way past time to wade into her backlist. Both of these collections are fantastic — the stories in Interpreter are shorter and pack more of an emotional wallop, especially the first story in the collection titled "A Temporary Matter." Unaccustomed Earth is very good too, but there are a few misses there. Still, now having read every word Lahiri has published, she is securely in my pantheon of favorite writers.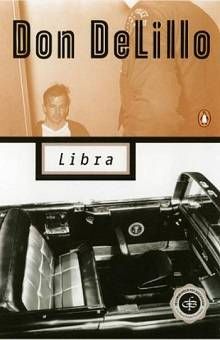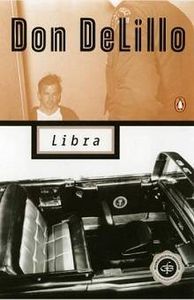 Edd McCracken:
Libra by Don Delillo JFK's assassination is to pop culture what Jesus' crucifixion was to medieval altarpiece makers. Artists return to Dealey Plaza, Dallas, 22 November 1963 again and again searching for meaning. Implicitly and explicitly it has coloured art for years since. Delillo wrote Libra, a mix of historical truth and supposition, in 1988, 25 years after the shooting. Compared to some of the more feverish takes on what happened on that day, his is a chillingly sober tale. He makes no attempt to claim this is what happened. It is a work of highly intelligent fiction. Libra gives powerful voices to Lee Harvey Oswald, a principled but unsteady man, and to the countless shadowy figures that most other JFK-related fiction happily treat as silhouettes. What makes the book so compelling is Delillo's masterful handling of not one but multiple plots against the President, many with different objectives and political impulses, and how events somehow escalates from merely scaring Kennedy to his shooting. There is no singular guiding hand. It is as if his life is consumed by some darkly organic historical process, rather than a razor-sharp conspiracy. This is 'lean in' literature. It is hard to follow, remarkably dense and knotted, but all the more rewarding for it. A beast of a book.

Derek Attig:
Rolling the R's by R. Zamora Linmark I first read this book as an undergraduate (lo those many years ago), and I remember loving it. I returned to it this year, to teach it for the first time, and it absolutely and yet again blew my mind. It's an odd novel–an only-sort-of-narrative collage that tells the fragmented and fragmenting story of a group of Filipino-American kids growing up in 1970s Hawaii–that for all its weirdness is also deeply affecting. In snatches of poetry, school assignments, dialogue, song, and description, The characters use pop culture–the Farrah flip, Chachi, the Superfriends–to cope with and reimagine the often racist, frequently violent, always confusing world around them. Rolling the R's is a queer book, in every register of that word.
National Treasures by Charles McLeod In this short story collection quietly released in 2012 by micro-press Outpost 19, McLeod writes of residents on the lunatic fringe: young male escorts, an Amish boy on rumspringa, a man who puts his life up for sale on eBay. These characters are steeped in the tar and nicotine of Raymond Carver, and bathed in the crackerjack wisdom of Flannery O'Connor. The "life on eBay" story ("National Treasures") is especially well-done–one of the finest in an already-fine collection. I spent the entire book hypnotized by McLeod's wordcraft. He does handicap himself somewhat by putting a challenging story, "Edge Boys," at the start. The writing is beautiful, but, damn, it's like a series of tumbles down a long staircase. So if you are put off by breathless, pages-long sentences, just hang on, they get shorter after that first story. But even in the huge chunks of text in "Edge Boys," McLeod demonstrates tight control over those sentences. And what beautiful sentences they are. Consider this from "Individualized Altimetry of Stripes": "The first snowfall will feel like soft electricity." Or this description of Ludd, one of the book's scarier creatures in "The State Bird of Minnesota": "He was bearded and awkward, an oaf of a man, but in the water he was something to look at." And a few pages later, talking about that same character: "His teeth were a mess, not aware of each other; they sprung from his gums at all angles." I could go on and on, but I'll stop now. You've got other things to do. Like going out and buying yourself a copy of National Treasures.
The Coldest Night by Robert Olmstead The 1950s conflict in Korea may be "The Forgotten War," but once you pass through the pages of Robert Olmstead's devastatingly real novel from 2012, it will be hard to disremember the Korean War. Olmstead often turns his attention to historical military conflicts (see also: Coal Black Horse, his 2007 novel about the Civil War), but with The Coldest Night, he has reached a new level of gritty, unsparing literature that also floats like a lyrical dream, sentence by sentence. The book is the saga of Henry Childs and is essentially divided into three parts: the years before Henry ships off to war which tells the beautiful love story between Henry and a girl named Mercy; the harrowing battle accounts in Korea; and Henry's return from war and his troubled attempts to re-enter civilian life. Olmstead's descriptions of battle are deceptively simple in detail, but it's been hard for me to shake them from my head. Like this sentence: "Then the flanks exploded with gunfire and grenades until there was no sound at all but the long unceasing sound of the world's endless thunder concentrated in one place." Olmstead fills all of his pages with linguistic thunder.
Alison Peters:
The Fault in Our Stars by John Green The best books are read when the time is just right, when we're ready for them and when they are open to our singular interpretations of their contents. It's like the great poet Nas once proclaimed: "Never on schedule, but always on time." So my most sincere thanks goes to everyone who has read The Fault in Our Stars and did not spoil it for me one little bit. It is because of you (with a nod to author John Green) that I can honestly delight in is as the best book I read this year, bar none. Passing it forward: just pick up the book and start reading. It got a gorgeous cover with a dreamy title-what more do you need?
Haroun and the Sea of Stories by Salman Rushdie If I were a wish-granting factory, Haroun and the Sea of Stories would be the one book I would grant when someone asked "I wish to read the best book!" It's that good. This story is so delightful, so whimsical and yet completely salt of the earth, down-home storytelling: in the deepest depths of a sad old city, the child Haroun's mother has run off, leaving him alone with his father, master storyteller Rashid the Ocean of Notions (or the Shah of Blah, depending on whom you talk to), who is struck speechless by the abandonment. But but but with the help of zany friends and foes alike, it is up to Haroun to find his mother, return stories to his father, and restore order to his sad city, all at the same time. Reading Haroun is like remembering something important I'd forgotten in childhood, while being enlightened on the origin of the perfect story, all at once. And if you've just finished The Fault in Our Stars and need a pick-me-up after your good long cry, Haroun isn't quite An Imperial Affliction, but it will do nicely.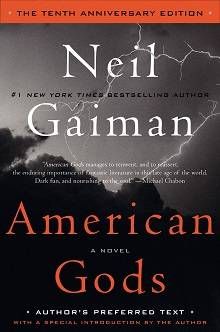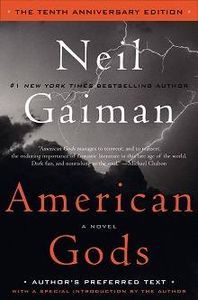 Ali Colluccio:
American Gods by Neil Gaiman The first thing I ever read by Neil Gaiman was a heart-breaking and beautiful eulogy he wrote for his blind cat who had recently passed away. This was a few years ago and for reasons that are undefinable and only applicable to a growing "to be read" pile, I hadn't gotten around to reading anything else by the author. I was browsing the shelves of a second-hand bookstore this summer and found a copy of American Gods that all but yelled, "Take me home with you".
I read the book on trains and planes and busses, with various parts of the country passing by my window. While Shadow figured out how he fit in this new life he was thrown into, I figured out how I fit in the new neighborhood I was thrown into. And together we learned a lot about The Power of Stories and what they can mean to the people who truly believe in them.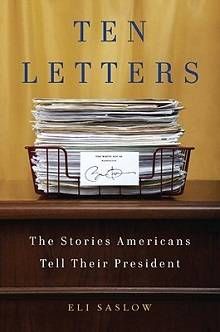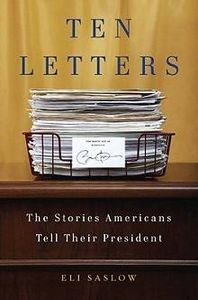 Kim Ukura:
Ten Letters by Eli Saslow I stumbled across Eli Saslow earlier this year after reading his beautiful and, truly, heartbreaking profile of Mark and Jackie Barden, parents who lost their seven-year-old son Daniel in the shootings at Sandy Hook Elementary School. When I started looking for more of Saslow's writing I discovered his book, Ten Letters, a 2011 book that looks at ten of the multitudes of letters that President Barack Obama receives every week. The profiles in the book have all the things that made the story about Mark and Jackie Barden so good, but also give more context to the issues that defined the early part of the presidency. It's a beautiful portrait of a moment in history and a look at the relationship between a leader and the people he serves.
Amanda Nelson:
Gilead by Marilynne Robinson An elderly Midwestern preacher writes to his young son: it doesn't sound like the most riveting of set-ups, but the book is the most (and I mean THE MOST) beautiful meditation on faith and the heartbreaking nature of everyday life that I have ever read, ever in my life, forever and ever amen. It's both quiet and huge, which is an almost impossible literary feat that Robinson pulls off like it ain't no thang.
When Women Were Birds: Fifty-four Variations on Voice by Terry Tempest Williams Terry's mother died young, leaving her shelves and shelves of her journals- which Terry discovers are all totally blank. The book is a consideration of that fact: why did her mother choose to not use her voice, even in her private writings? What does that mean? I read this book in an old country bed and breakfast in upstate New York while on a trip with my own mother, and it made me look at her in a new light that's stuck with me all these months later.
Jeff O'Neal:
The Killer Angels by Michael Shaara
I'm an idiot for waiting to read this. Somehow I got it in my head that this was terrible historical fiction just for Civil War reenactors, but heavens to betsy was I wrong. It's magisterial, somber, and breath-taking. The Battle of Gettysburg is so much a part of American history, Americana even, that it's hard to get a sense of how important and huge it was. Shaara does several seemingly impossible things; he describes and tracks the movements of two enormous armies clearly; he gives a dozen characters distinct personalities; and he explains the motivations and contradictions of both sides somehow both warmly and critically. Even though it's sold millions of copies, it's still somehow underrated. I mean, when the Great American Novel debate pops up, it isn't ever mentioned. And it should be.
_________________________
Sign up for our newsletter to have the best of Book Riot delivered straight to your inbox every week. No spam. We promise.
To keep up with Book Riot on a daily basis, follow us on Twitter, like us on Facebook, , and subscribe to the Book Riot podcast in iTunes or via RSS. So much bookish goodness–all day, every day.