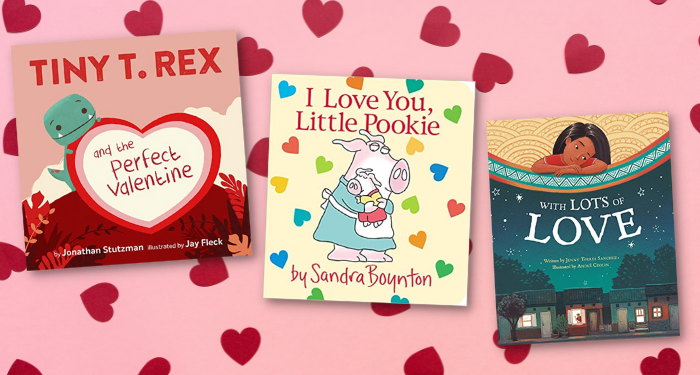 Children's
8 Cute and Cuddly Baby Books About Love
This content contains affiliate links. When you buy through these links, we may earn an affiliate commission.
Tiny humans obviously deserve the best of everything, including baby books about love. While I'm still undecided about adults, I feel that babies and young humans can be pretty awesome. Hence, the need for as many good books to bring them as possible. There is something very comforting about reading books about little humans with so much potential and love to give. Yeah, I know it's sappy, but it's true!
So, if you're like me, you might also enjoy these books about love that are addressed to and about little humans and the ones who cherish and care for them. When I started writing this list, the first titles to come to mind were B is for Baby by Atinuke and illustrated by Angela Brooksbank, Love Makes a Family by Sophie Beer, and Hair Love by Matthew Cherry. If you haven't read those yet, then obviously you should get to it.
However, there are also a lot of other good choices out there. Of these, only the Sandra Boynton is an older baby book about love. The rest are mostly recent board book publications and a few picture books to offer some options to older readers or for the baby in your life to grow into.
And if all these baby and picture books about love aren't enough for you, try Ah, Love: 18 Children's Books about Love and 10 Sweet Valentine's Books for Kids to Help Spread the Love This Year from Book Riot's celebrations of Valentine's Days past.