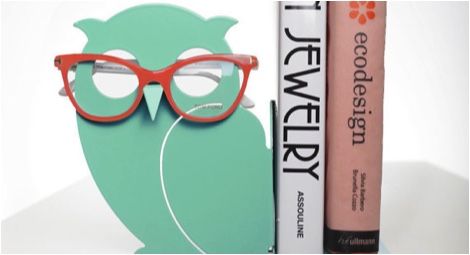 Owl Bookends Too Awesome Not To Own
It's true: sometimes you own too many books to even consider having a set or ten of bookends. But have you ever considered having a bookshelf dedicated solely to bookends? Or using the tops and sides of your shelves for them? Because these owl bookends are too awesome not to give some serious space to on your shelves.
One of my favorite hobbies is hitting up the antique store and seeking out cute, vintage owl items. I've got a fun set of bookends, as well as a few pieces of wall art and stained glass—all of which predate my birth. Whether you're interested in modern and contemporary styles or love a good vintage look, you'll be eager to snag these some of these owl-themed bookends. You can get them online in a couple of clicks without ever needing to spend hours perusing antique shops (though, of course, you could make finding these any of these bookends your goal in an antiquing outing, too).
Prices for these bookends range from reasonable to big-ole splurge.
Vintage, Modern, and Antique Owl Bookends On Etsy
If the vintage bookend you covet happens to be sold out, poke around some more on Etsy or in your local antique shop. Chances are, you can stumble upon it or another set of bookends you love just as much. Many here are one of a kind or special handmade items.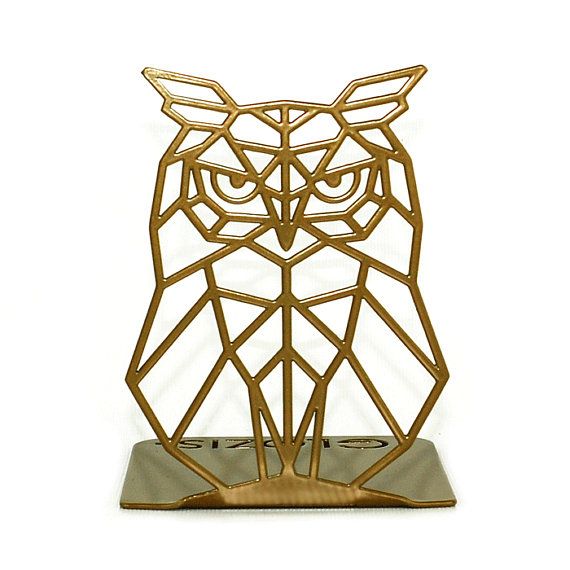 Sold individually, you can pick up one, two, or six of these metal owls to suit your needs. $49.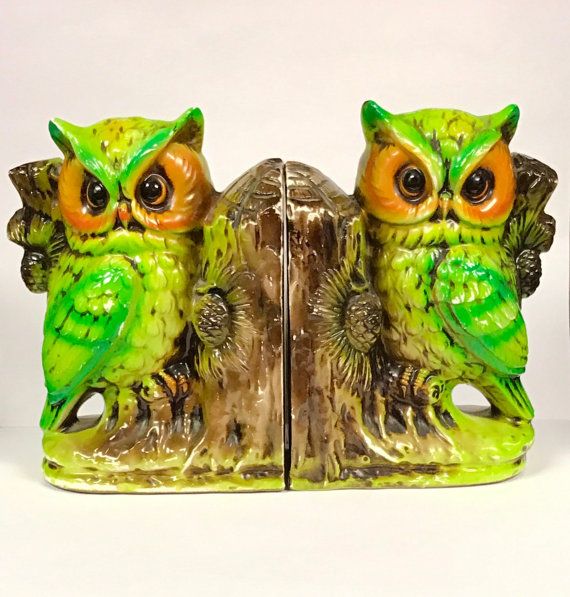 Vintage retro owls, $54 for the set.
Choose from a number of color options with these vintage owls, $24.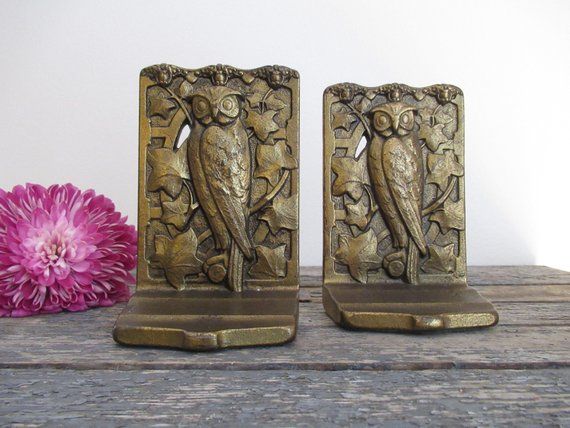 H.L. Judd vintage cast iron owls, $200.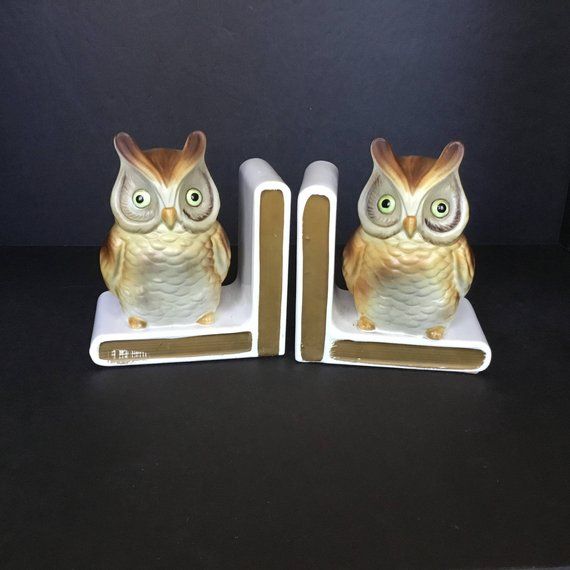 A pair of bookends featuring owls on books. Lefton is the brand. $20.
Vintage alabaster owls, $37.
For the reader who has little room for a pair of bookends, snap up this single owl bookend. $14. If you'd like a set of this style, you can snag the pair of owls for $43.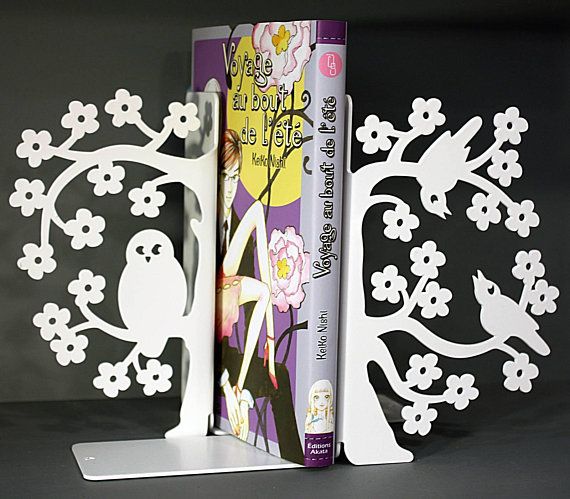 White metal owl, with fellow birds, $59.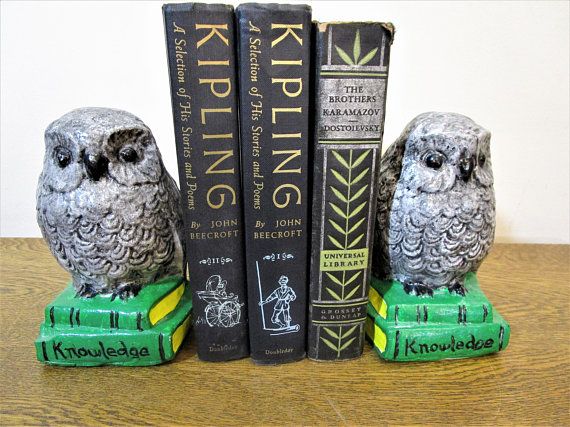 Cute chalkware vintage owls. These are the ones I found at an antique store, though they hadn't yet been painted. $22. Similar chalkware owls can be found here for $20. Grab another pair of the chalkware owls here for $15.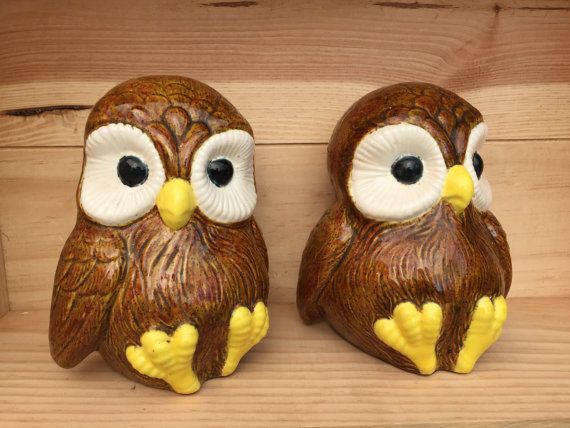 How cute are these 1960s vintage owls? $38.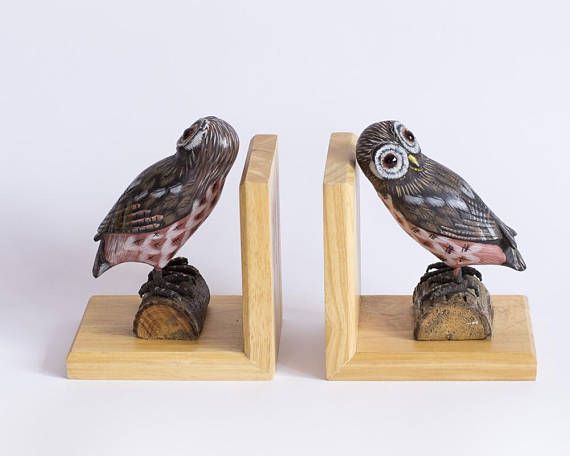 Vintage wooden owls, $46.
Another great set of wooden owls, featuring a more judgmental set of fine feathered friends, $32.
Set of wise student owls, made of brass. $59.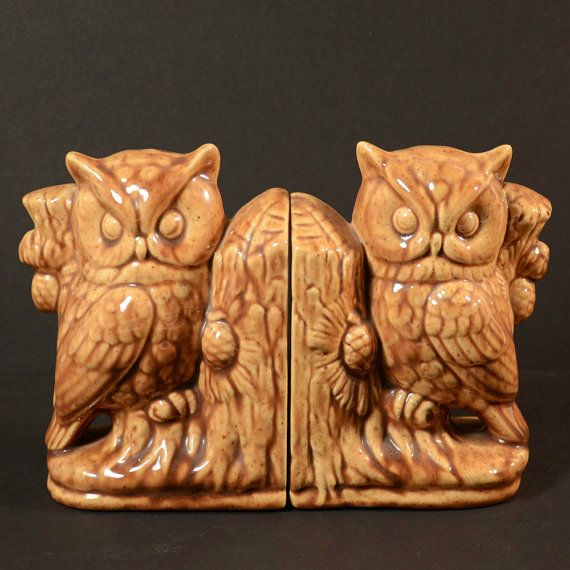 Ceramic owl bookends, $18.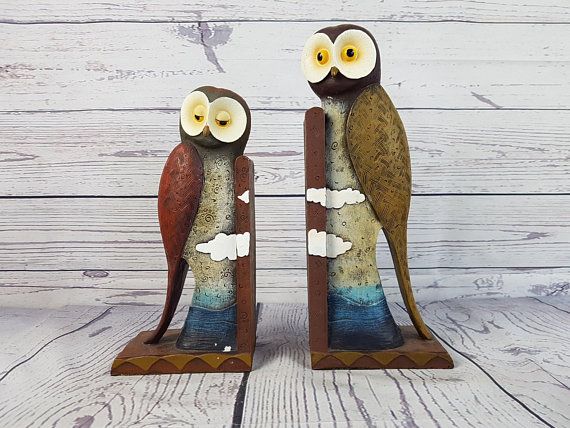 Sleepy night owls, $35.
Ceramic vintage owls—dig that sweet midcentury color scheme, too! $21.50.
Cute carved owls, $27 each.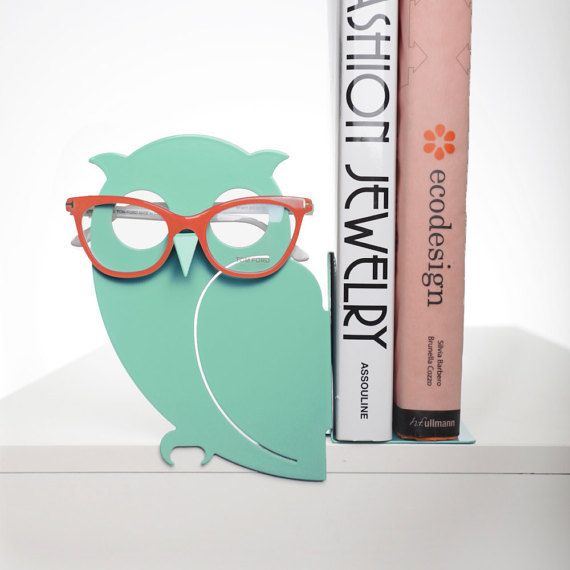 Unique—and adorable!—metal owl, $68.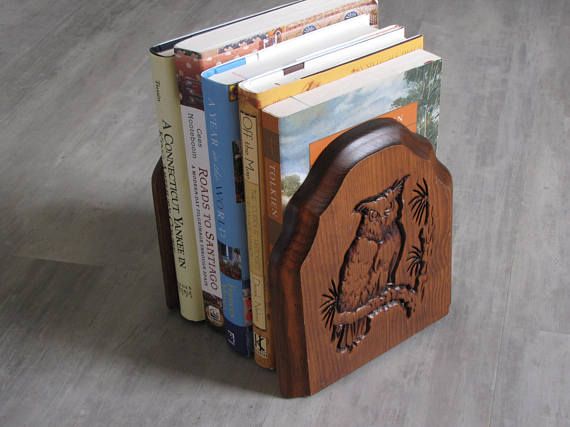 I feel like I had these bookends growing up. Cute wood and metal etched owls, $18.
The owls are exactly what they seem here: in love with books. Good books are a hoot owls, $25.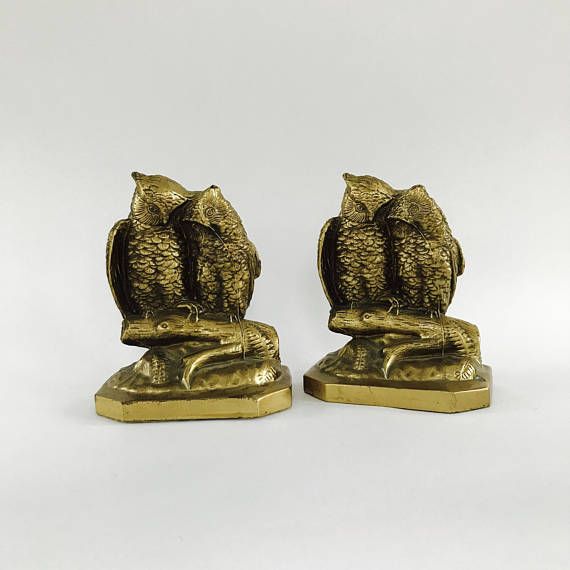 How sweet are these owl couples? These brass owls are $75.
Alabaster owl set, $80.
Brass owls on books. Look at them protecting those books! $165.
Vintage owls, but in a nice aqua tone. $32.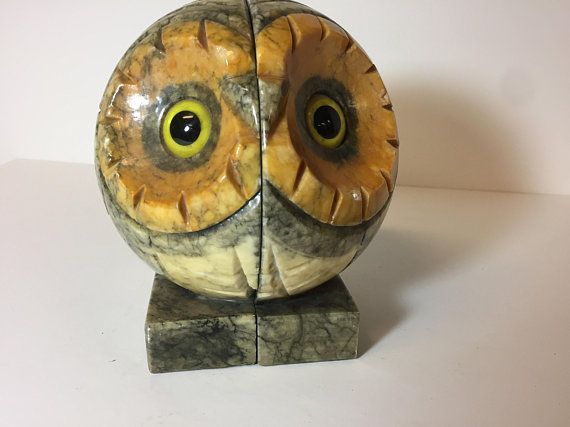 This midcentury alabaster owl set is hard not to love, $135.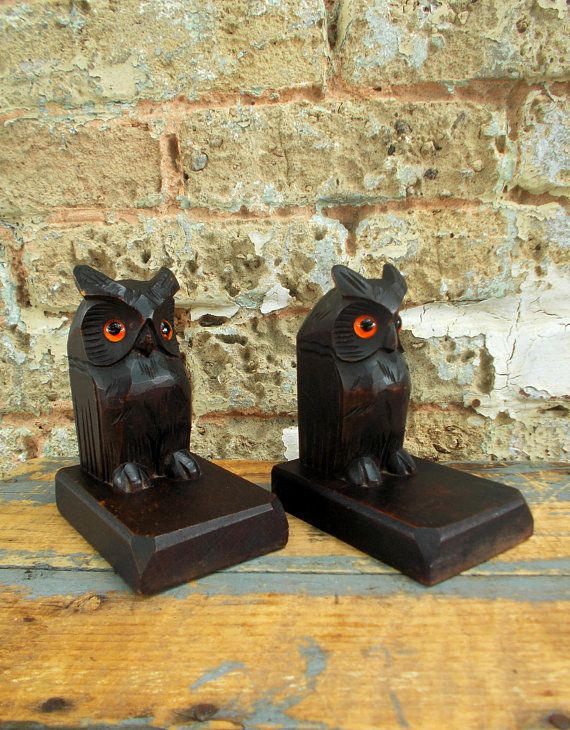 For something a little different—and maybe more intense—how about these wooden owls? $15.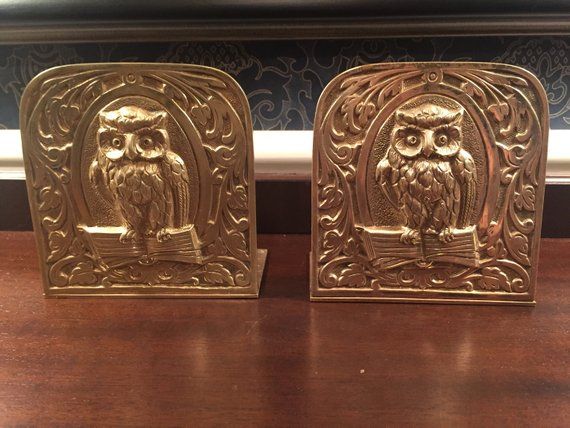 Brass owls, $47.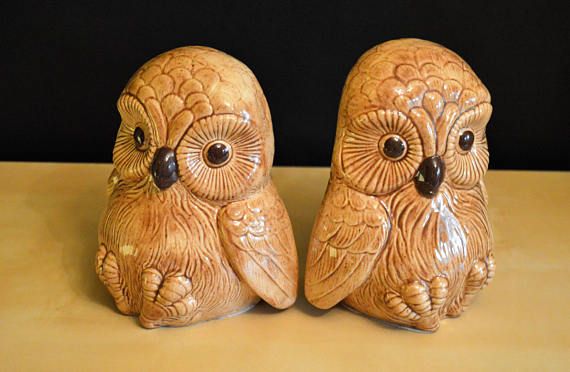 Look at the little owlets! These ceramic owls are $16.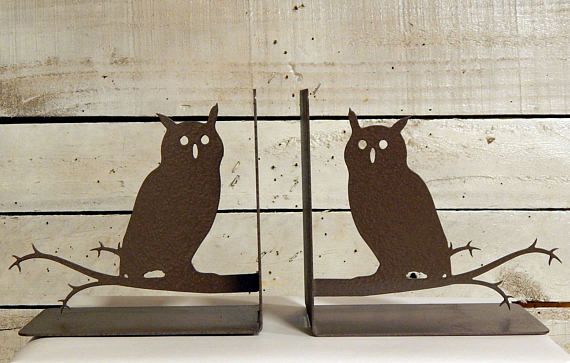 Metal bookends featuring owls on a branch, $73.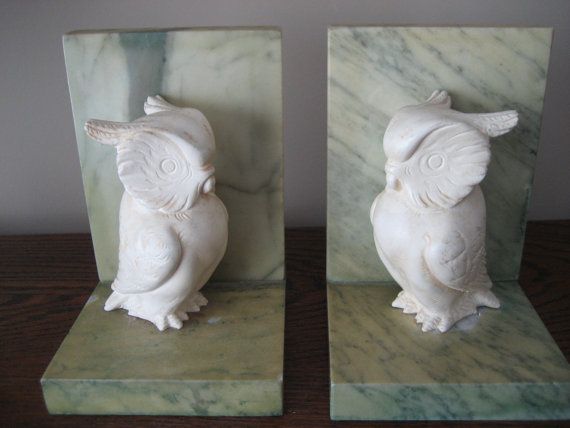 Marble and alabaster bookends with owls, $30.
Those owls with books bookends are cast iron, so you know it's a long-term love affair between 'em. $28.
Modern and Contemporary Owl bookends Beyond Etsy
Though vintage and antique as well as unique handmade bookends are awesome, sometimes you want something more modern. Here are some awesome bookends featuring owls for readers who prefer a more contemporary, modern look or who prefer their items to be brand new. Many of these can be found at multiple online retailers.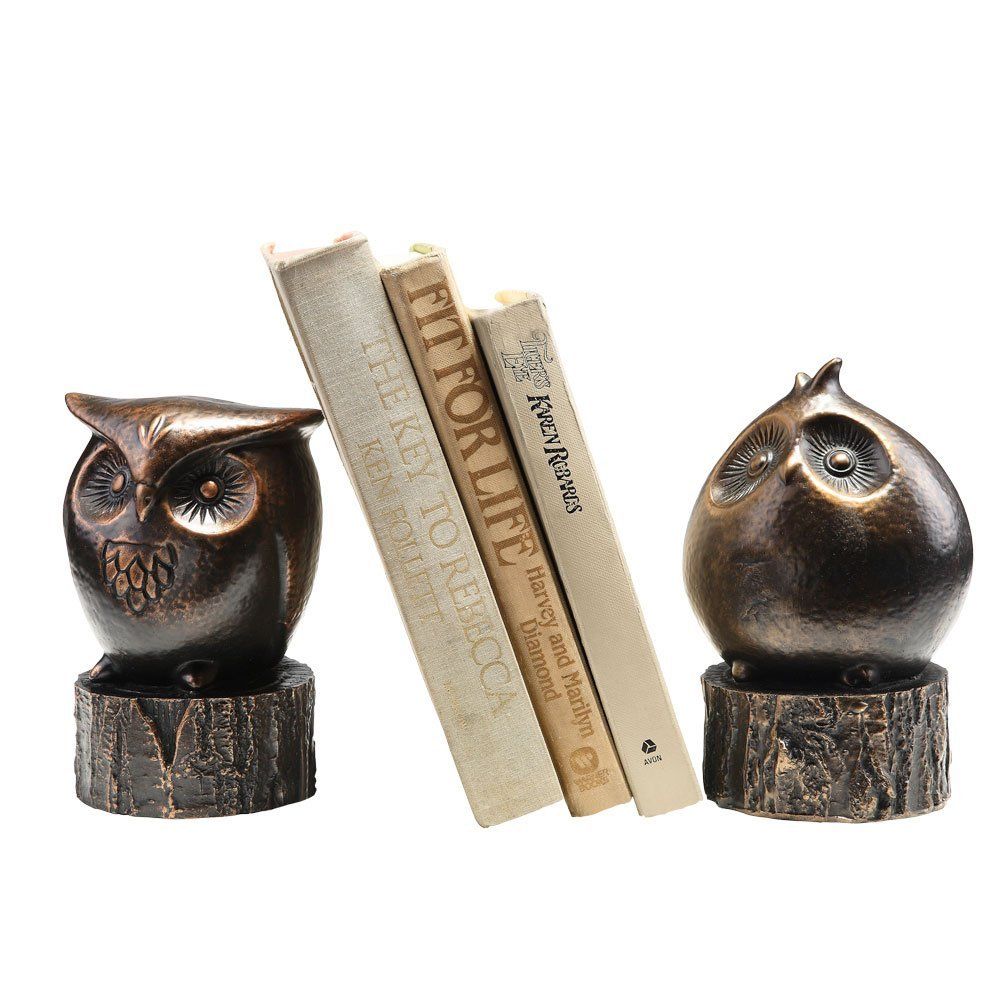 Wide-eyed owl bookends, $49.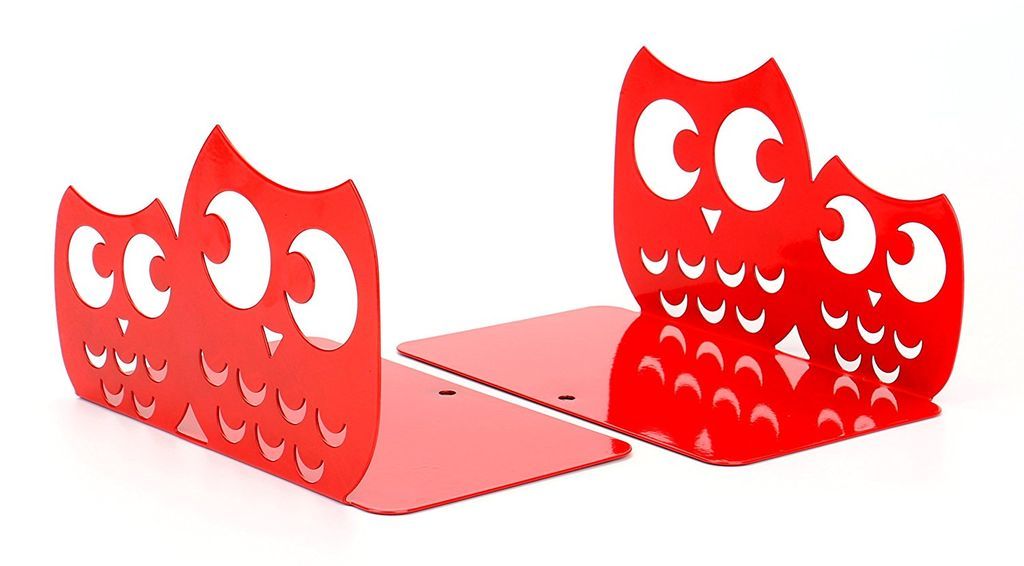 These red owls are perfect for those with a smaller budget and with smaller books to keep in line. $13.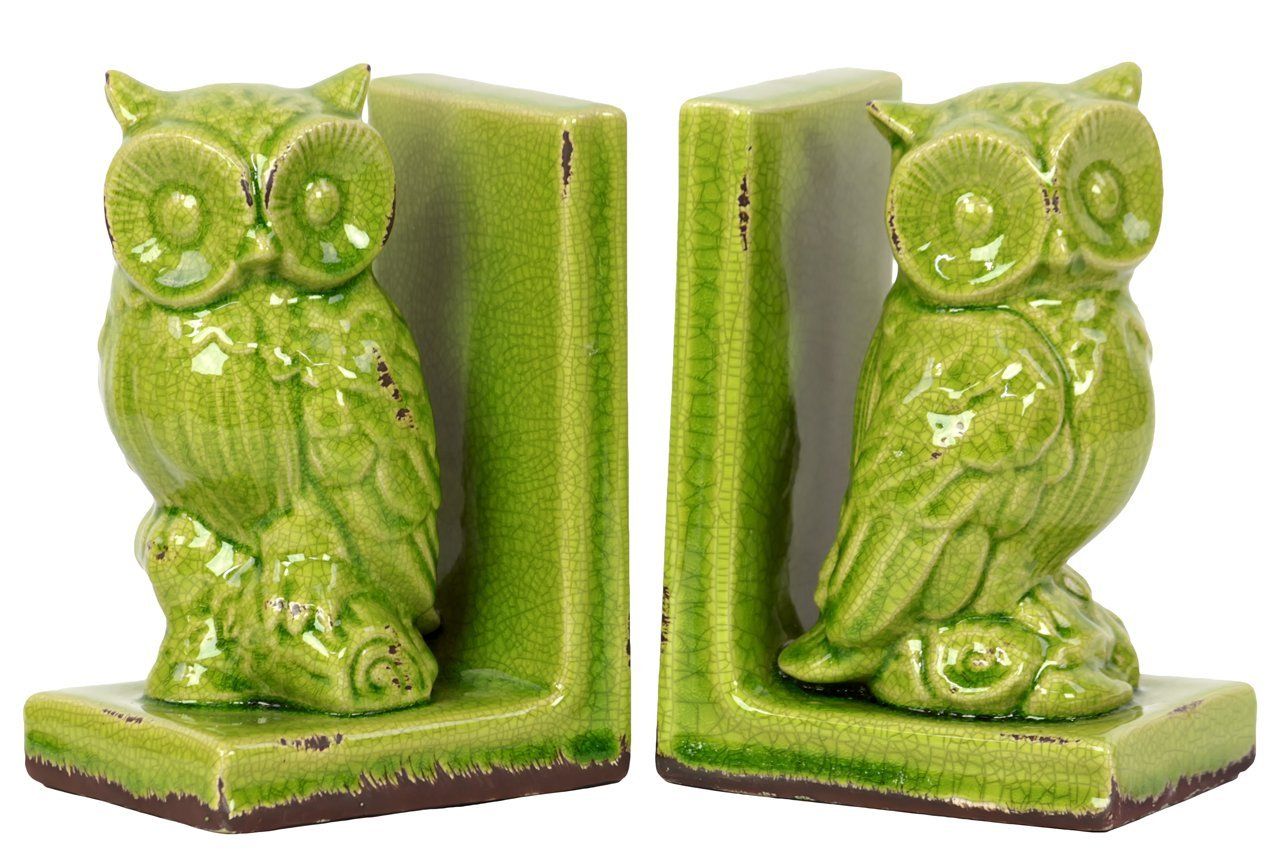 Stoneware owls in green, $63.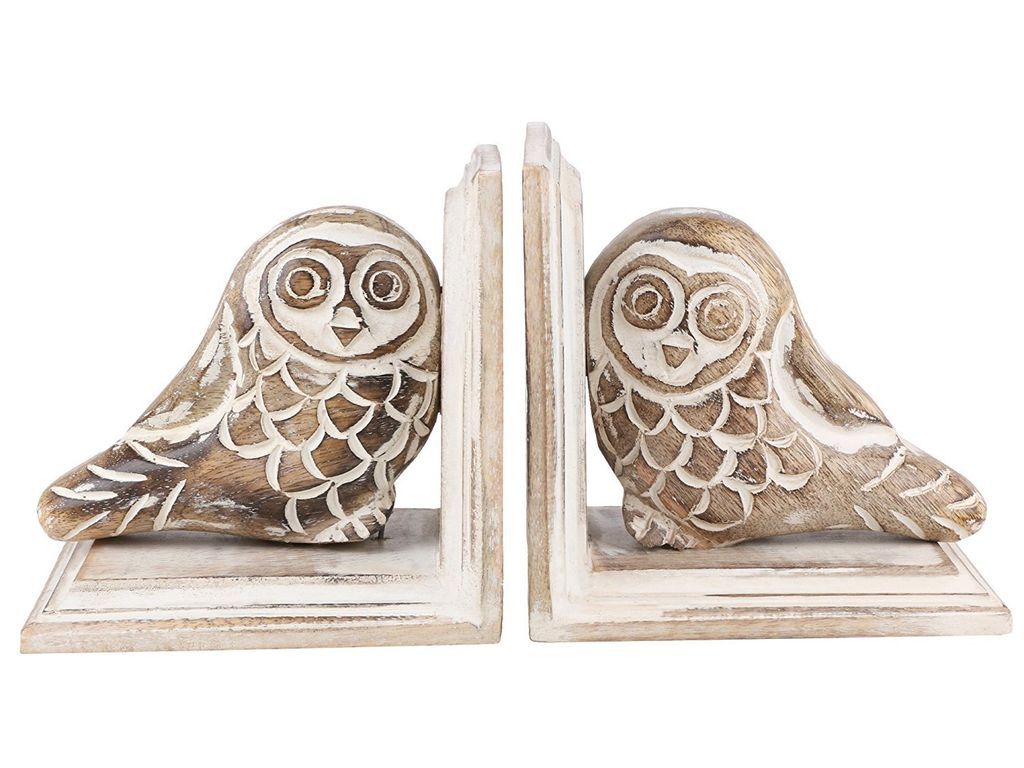 Hand-carved wooden owls, $30.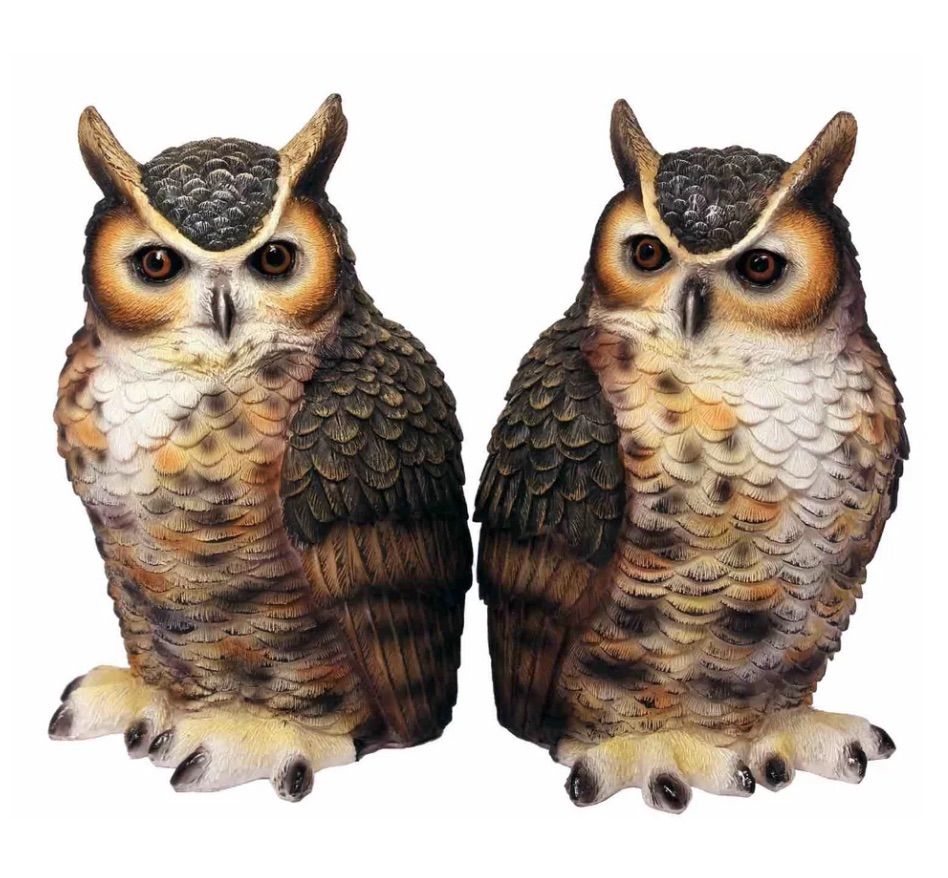 What large feet these Great Horned Owls have! $36.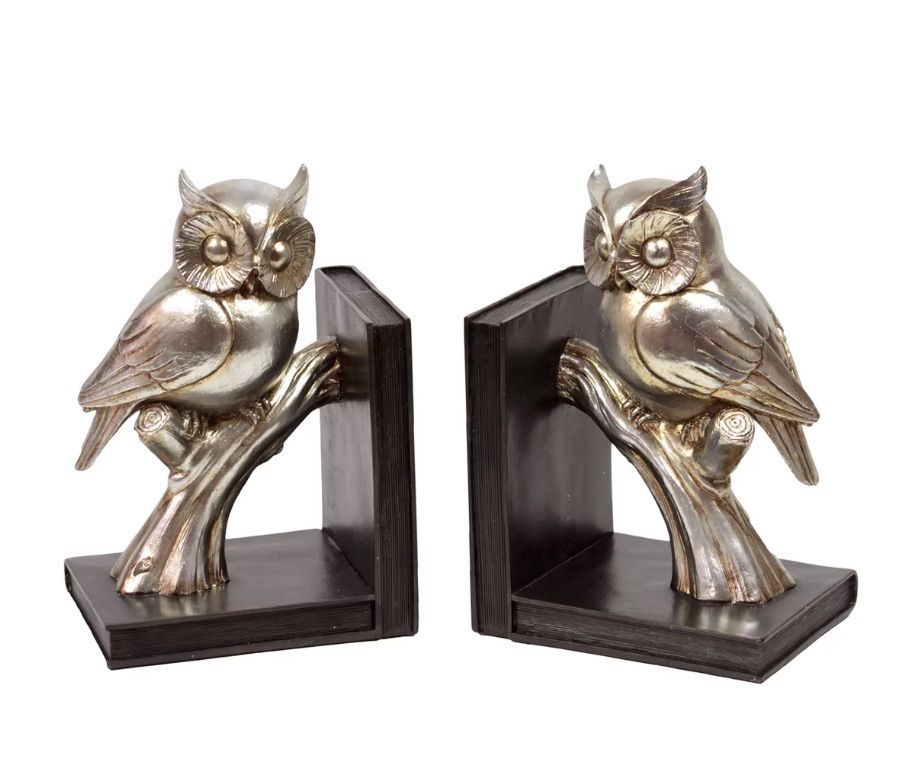 Resin owls on branches, $55.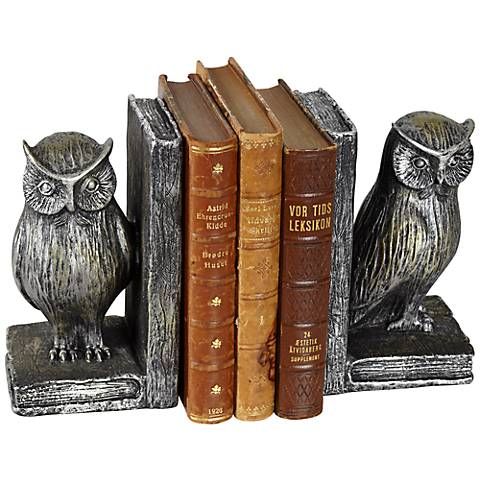 Standing owl bookends, $30.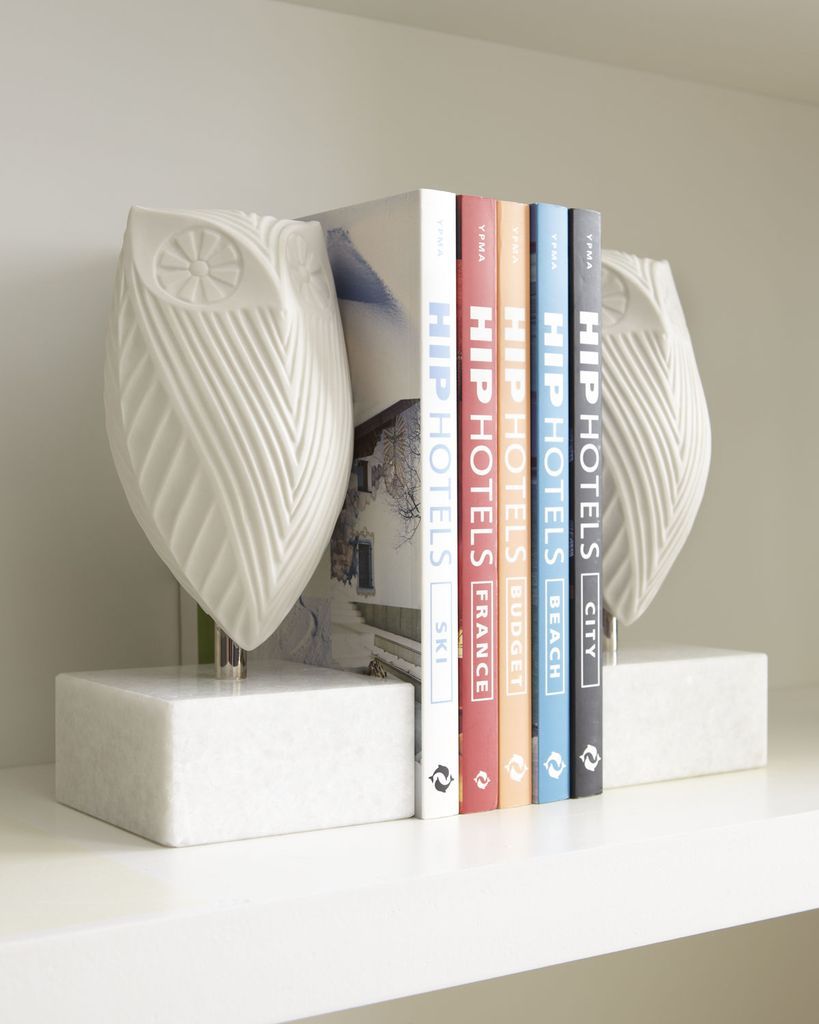 Jonathan Adler unglazed porcelain owl bookends, $195.
Unique, handmade owls, $30.
These handmade and hand-painted bookends are so life-like! $74 for each side.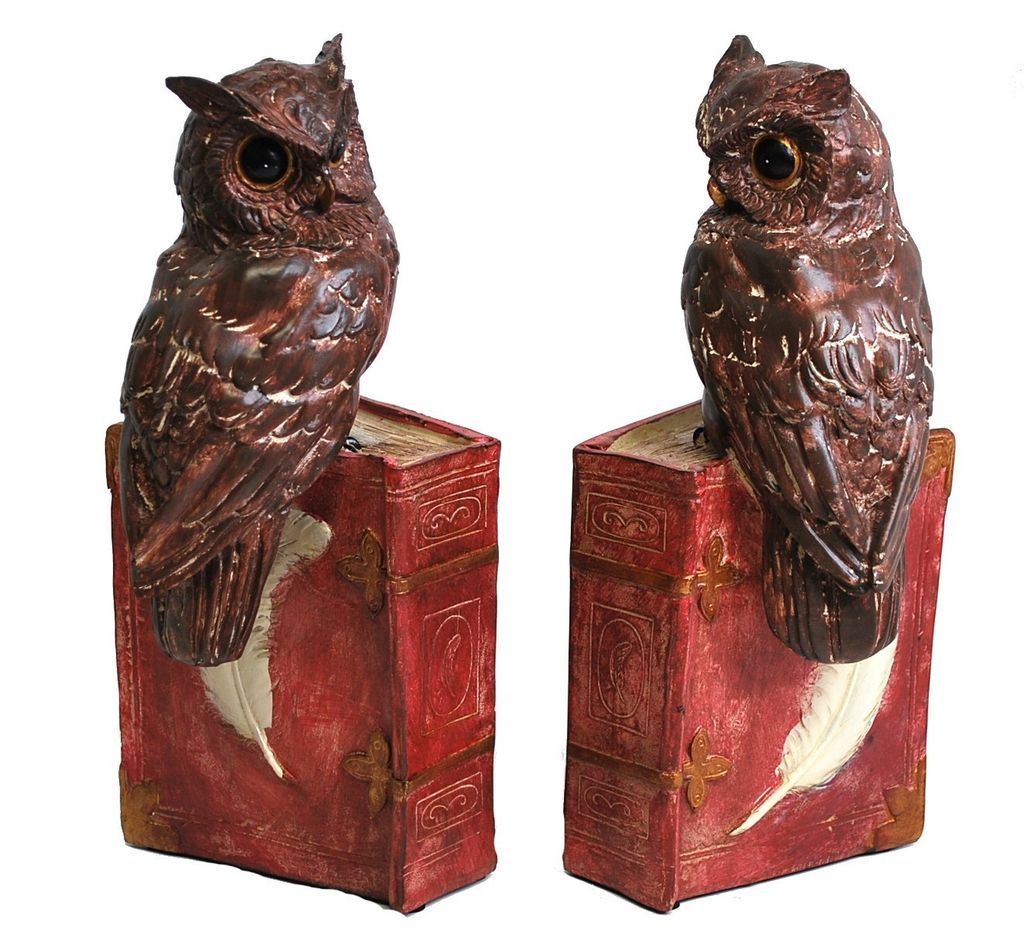 Decorative—but functional—bookends, $50.
Do-It-Yourself Owl Bookends
Prefer to make some awesome and wholly original bookends? Here are some great tutorials to help you DIY bookends for yourself or another owl lover in your life.
____________________
Check out more vintage bookends here. Love animal-themed bookish goods? Then check out literary gifts for bunny lovers, literary gifts for hedgehog lovers, and literary gifts for sloth lovers.