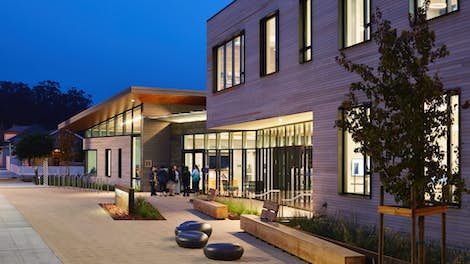 Critical Linking
Award-Winning Libraries Rewrite The Book On Good Design: Critical Linking, April 11, 2019
Sponsored by Libby, the one-tap reading app from your library and OverDrive.
---
A library with a train track running through it and another with an angular design that maximizes natural light inside are highlights of this year's American Institute of Architects (AIA) and American Library Association (ALA) Library Building Awards. Whether you're an avid bookworm or not, it's a great opportunity to check out some high-profile projects by the likes of SOM, Snøhetta and Perkins + Will.
These libraries are unbelievable—I want to visit them all!
---
On May 4, 2018, Dimapur Public Library — the city's only active, independent public library — opened its doors, born out of a social media post. As libraries continue to close around the world, it's an idea worth trying.
I don't know how much stock to put into that last sentence there (I do—none), but this story about how one community built a library is awesome.
---
"On Sunday 31 March, the Netherlands travelled en masse for free by train on presentation of the Book Week Gift, written by Jan Siebelink."