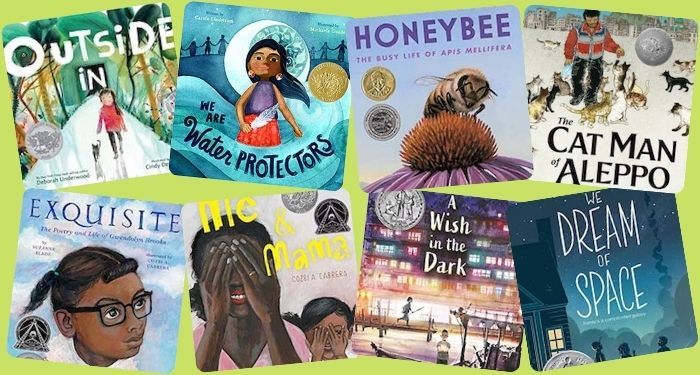 Children's
14 Award-Winning Children's Books of 2021
This content contains affiliate links. When you buy through these links, we may earn an affiliate commission.
Every year thousands of books are published for children. How do you choose what new books to stock your shelves with before the new year? Award-winning children's books have always been a go-to resource for teachers, parents, and caregivers.
Among the most prestigious awards given for children's literature are the Caldecott and Newbery Awards. The Caldecott Award is given annually to the artist of "the most distinguished American picture book for children" with runners-up receiving the Caldecott Honor. The Newbery Medal is awarded annually to the author of "the most distinguished contributions to American literature for children." Runners-up receive the Newbery Honor.
I've listed the 2021 award-winning children's books here for these. I've also added the Robert F. Sibert Informational Book Awards for "the most distinguished informational book for children." While there are many other awards given every year for children's books, these books are amongst the very best.
Winner of the 2021 Caldecott Medal
Winners of the 2021 Caldecott Honor
Winner of the 2021 Newbery Medal
Winners of the 2021 Newbery Honor
Winner of the 2021 Sibert Medal
Winners of the 2021 Sibert Informational Book Honor
---
Looking for more award-winning books for kids? Check out 16 New Picture Books from Caldecott Award Winners.