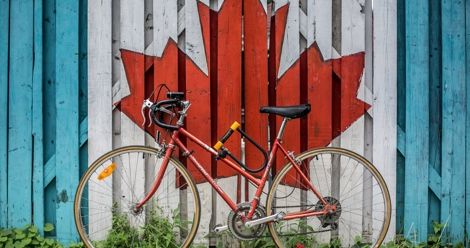 Lists
Award-Winning Canadian Books from 2018 to Add to Your TBR
This content contains affiliate links. When you buy through these links, we may earn an affiliate commission.
It's time for a round-up of award-winning Canadian books from 2018! Awards never provide the full picture of an entire country's literary scene, and the general state of CanLit (a term many Canadians use to describe our literary culture) has been justifiably described as a "dumpster fire" over the past three years. That being said, the purpose of awards is to recognize great books, and it's always nice to see the boost that some of these books get from being elevated in the public consciousness. Many of the shortlists for this year's most prestigious Canadian book awards are full of exciting, diverse voices. Here's a round-up of some of the most notable award-winning Canadian books of the year.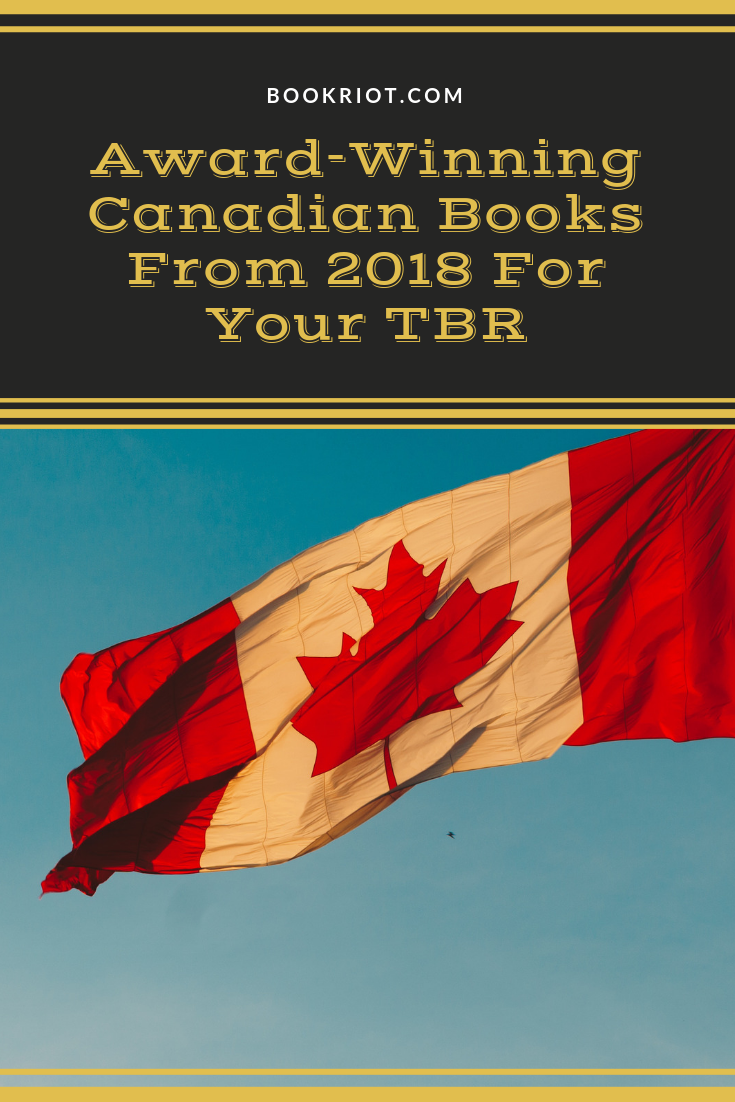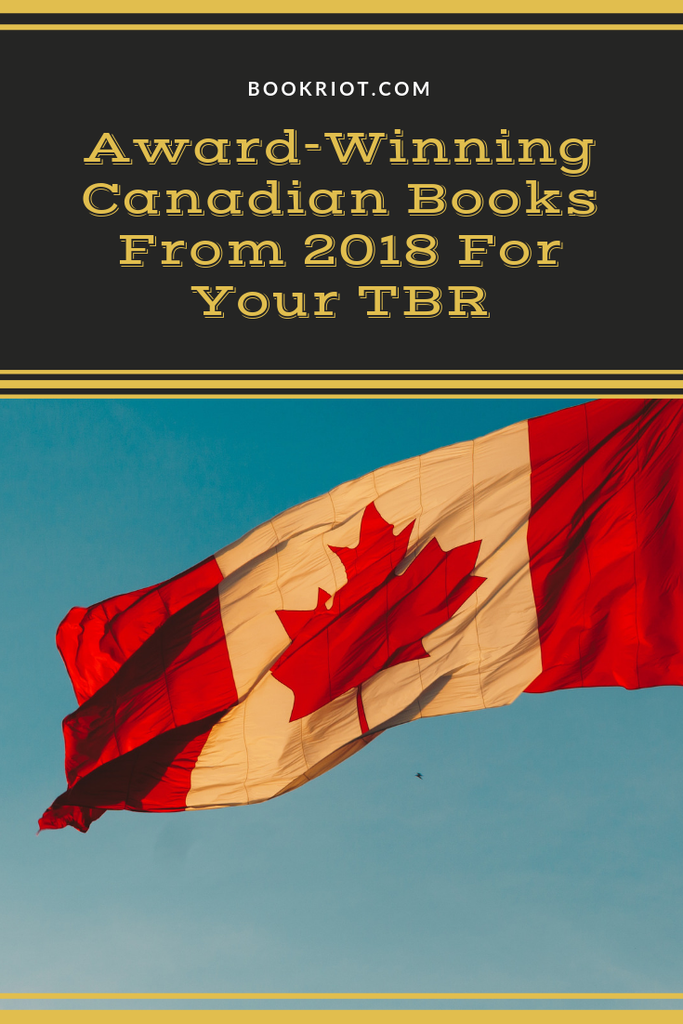 Scotiabank Giller Prize
The Giller is awarded to a Canadian novel or book of short stories published in English (including translations). It's often referred to as Canada's most prestigious literary prize. This year's shortlist was a rematch of sorts: finalists Esi Edugyan, author of Washington Black, and Patrick deWitt, author of French Exit, were also finalists for the 2011 prize for their respective novels Half-Blood Blues and The Sisters Brothers. Edugyan won that round. And this year the winner was Edugyan again, for Washington Black! It's a sweeping novel about a young enslaved boy who is chosen as the manservant of an eccentric man, only to have to flee with him across the globe.
Check out the full list of finalists on the Giller Prize website.
Governor General's Literary Awards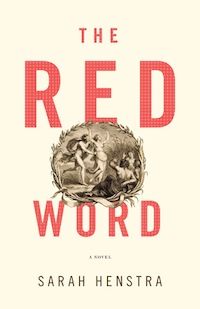 The GGs are a group of awards that (in their own words) "recognize great Canadian books" across a number of categories. They give awards to both English and French books. I've listed the English winners here, but you can visit the GG website for a full list of nominees in both languages.
Fiction: The Red Word by Sarah Henstra (pictured), a novel about the battle between a group of college feminists, a fraternity notorious for its rape culture, and a young woman caught between them.
Poetry: Wayside Sang by Cecily Nicholson
Drama: Botticelli in the Fire & Sunday in Sodom by Jordan Tannahill
Nonfiction: Mamaskatch: A Cree Coming of Age by Darrel J. McLeod
Young People's Literature – Text: Sweep: The Story of a Girl and Her Monster by Jonathan Auxier
Young People's Literature – Illustrated Books: They Say Blue by Jillian Tamaki
Translation: Descent Into Night by Edem Awumey
Rogers Writers' Trust Fiction Prize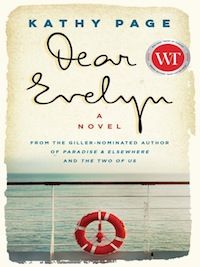 Like the Giller, the Rogers Writers' Trust Fiction Prize recognizes the best novel or short story collection of the year. Many years, there is a lot of overlap between the Giller and the Writers' Trust shortlists, but this year the two shortlists were almost all different – only Washington Black appeared on both. The 2018 winner is Dear Evelyn by Kathy Page, a novel that tells the story of a couple from their first meeting just before World War II to the later decades that shape them and their relationship. See the other nominees on the Writers' Trust website.
The Writers' Trust also gives out the Hilary Weston Prize for Nonfiction. This year's winner is All Things Consoled, is a memoir about dealing with aging parents by Elizabeth Hay, a novelist who has previously won the Giller Prize (the CanLit community is small). See the entire shortlist here.
And the Writers' Trust also recognizes an author's entire body of work and contribution to literature for young people with the Vicky Metcalf Award for Literature for Young People. This year's honouree is Christopher Paul Curtis, the author of such classics as The Watsons Go to Birmingham – 1963, Bud, Not Buddy, and most recently The Journey of Little Charlie.
RBC Taylor Prize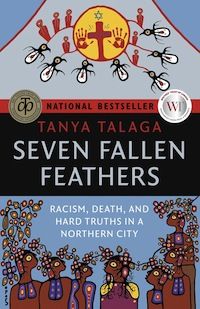 This prize is awarded to the best Canadian work of literary nonfiction. This year's winner is Seven Fallen Feathers: Racism, Death, and Hard Truths in a Northern City by Tanya Talaga. One of the most atrocious chapters in Canada's history is that of residential schools, boarding "schools" that Indigenous children were forced to attend after being taken from their families and communities. Children at the schools were subject to physical and sexual abuse and made to stop speaking their Indigenous languages, among other things, in the name of being assimilated into settler society. The last of these residential schools closed as recently as 1996. However, many Indigenous children from communities in parts of northern Canada are still sent south as boarders, far from their families, because of a lack of high schools in their home communities. Talaga's book tells the stories of seven of these students, all of whom died in tragic circumstances between 2000 and 2011, set against the backdrop of the history of Thunder Bay, Ontario, and Canada's repeated human rights violations against Indigenous communities.
The other 2018 nominees are listed here.
Amazon.ca First Novel Award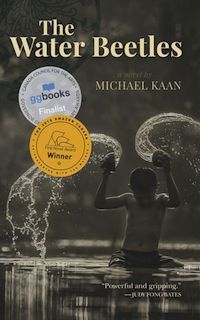 Given to a debut novel, this award often recognizes early-career writers or those who fly under the radar of traditional awards buzz. This year's winner is Michael Kaan for his novel The Water Beetles (also shortlisted for the Governor General's Award for Fiction). Set during and after the Japanese occupation of Hong Kong during World War II, this novel follows the son of a wealthy family, Chung-Man, his struggle for survival, and his attempt to reckon with his fractured identity.
The rest of the shortlist: The Boat People by Sharon Bala, The Bone Mother by David Demchuk, American War by Omar El Akkad, The Black Peacock by Rachel Manley, and Dazzle Patterns by Alison Watt.
Learn more about the award here.
Stephen Leacock Memorial Medal for Humour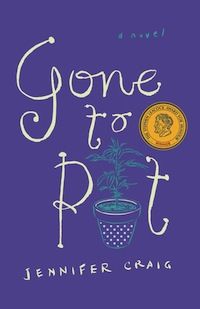 This award recognizes the best in Canadian humour writing, whether fiction or nonfiction. It's named after Stephen Leacock, a Canadian writer best known for Sunshine Sketches of a Little Town. The 2018 winner is Jennifer Craig for her novel Gone to Pot, about a broke grandmother who enters the world of marijuana cultivation, leading to some surprising realizations.
The other two finalists are One Day We'll All Be Dead and None of This Will Matter by Scaachi Koul and Class Mom by Laurie Gelman.
CCBC Book Awards
The Canadian Children's Book Centre (CCBC) administers several awards for young people's literature. A complete list of these can be found on their website.
The most lucrative of these prizes are the $50,000-apiece TD Canadian Children's Literature Award and its French equivalent, le prix TD de littérature canadienne pour l'enfance et la jeunesse. This year's English winner is the picture book Town Is by the Sea, written by Joanne Schwartz and illustrated by Sydney Smith.
Want more Canada? (How could you not?) Check out more Book Riot posts about Canadian books.