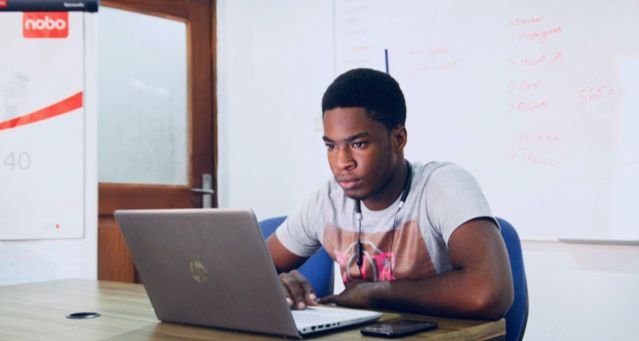 How To
Available Reads Extension is a Game Changer
Ever wished you could connect your Goodreads account to your local library's catalog and know when a book on your TBR is available? Good news: now you can, thanks to the Available Reads extension.
The Available Reads extension allows you to see a listing of copies available on OverDrive—one of the most common ebook and audiobook platforms being used in libraries—on every Goodreads review page, as well as your Goodreads bookshelf. You're able to quickly and easily see whether a book you're interested in is available locally.
And for readers who use multiple libraries, rejoice. You can add more than one library for your searching needs.
Once you install the extension, you'll be asked to find your local library through the OverDrive search map then add it to "available Goodreads."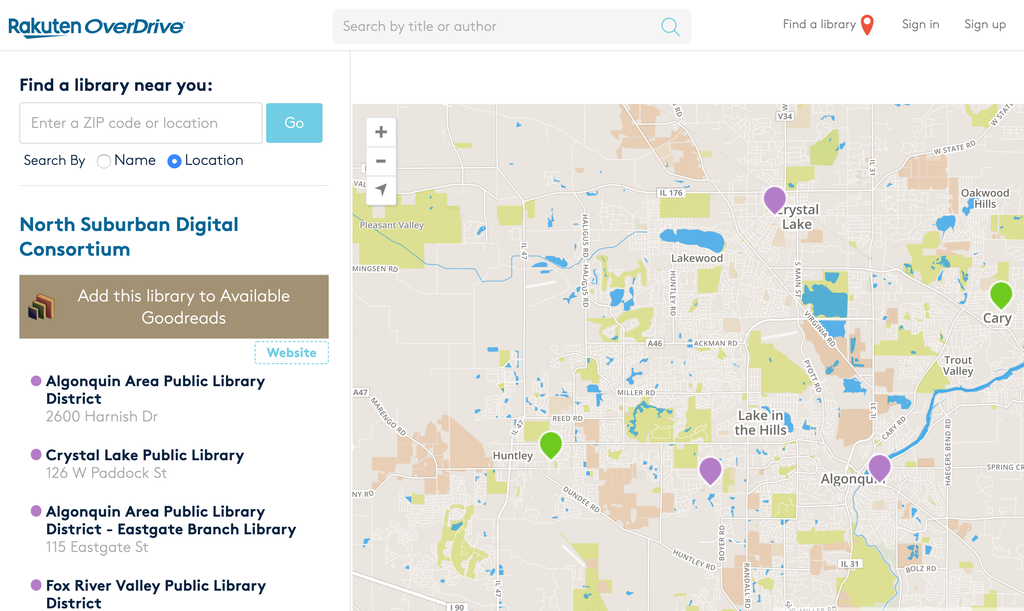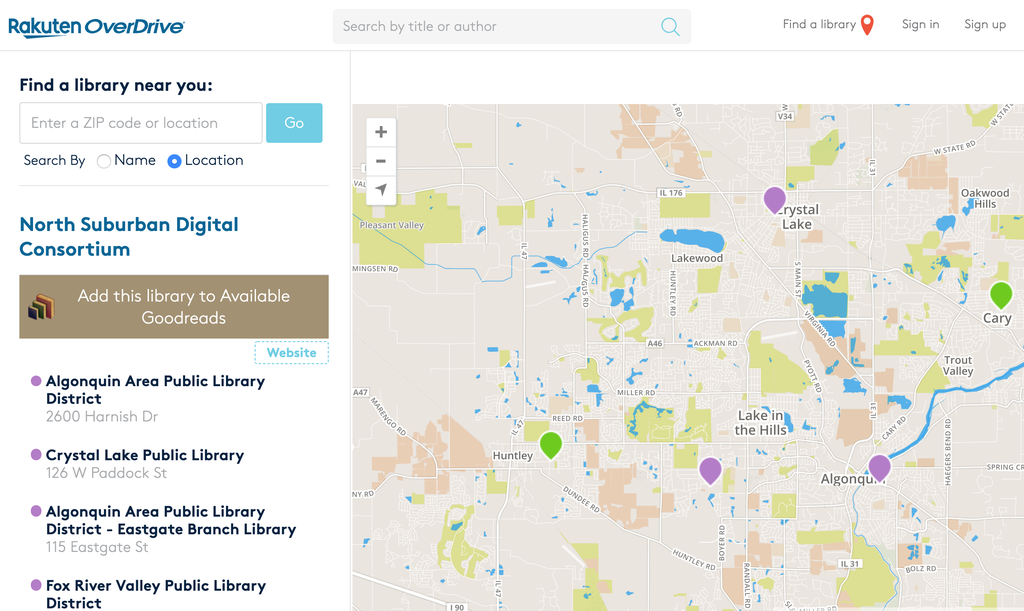 If your library doesn't pop up, you can search it by name. It can take a few minutes for the extension to find the address of the digital library to which you'll connect. In some cases, it might not appear at all because individual libraries might be part of a larger digital consortium and the address might not be anchored to a single library. You can add the address yourself with the easy instructions from the extension.
Once installed, your Goodreads page will display digital availability of books on each of their respective pages, as well as availability of titles on your own lists.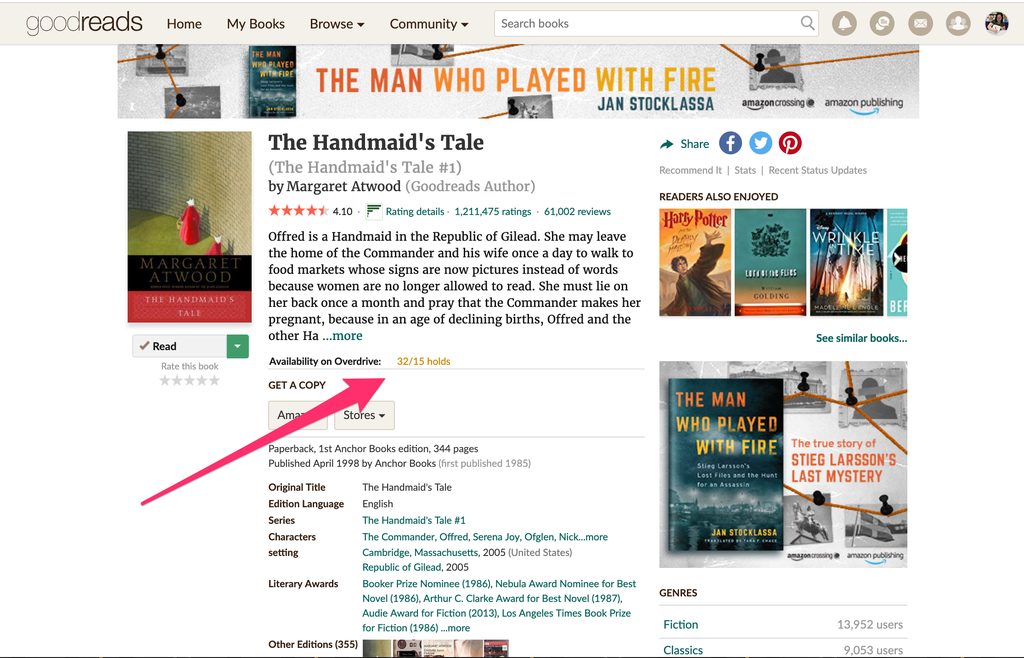 The Handmaid's Tale currently has 32 holds on 15 copies available through my library's OverDrive. A book which shows a 0 as the first number means there are no holds on the copy that is currently checked out (in other words, it's not available, and you'd be first in line when it's returned if you request it). Were the text above green, it would indicate a number of available copies of the book.
There are options, too, to request a purchase of the book and a headphone symbol to indicate the availability of an e-audiobook.
As you're planning your reading life and debating whether or not to buy a copy, having the ability to see what is available through your library and how long the wait might be is a game-changer. Need to read a title for school or book club? If you see a waitlist like the one for Atwood's book above, you might be better off purchasing a copy.
What makes this extension especially valuable, though, is that at a quick glance, you can see the availability of digital items on your to-read shelf or any other shelf you've created.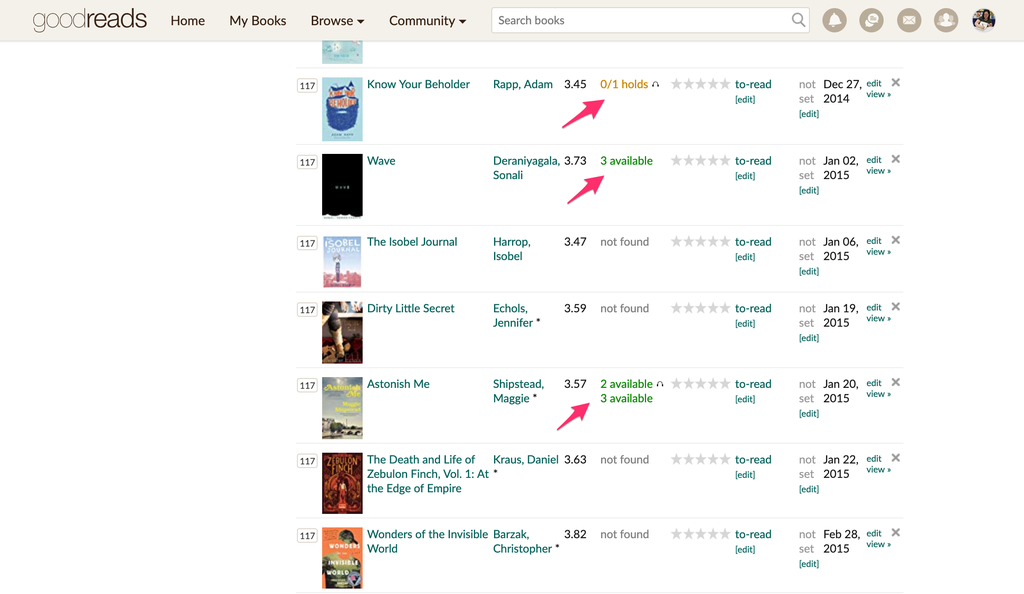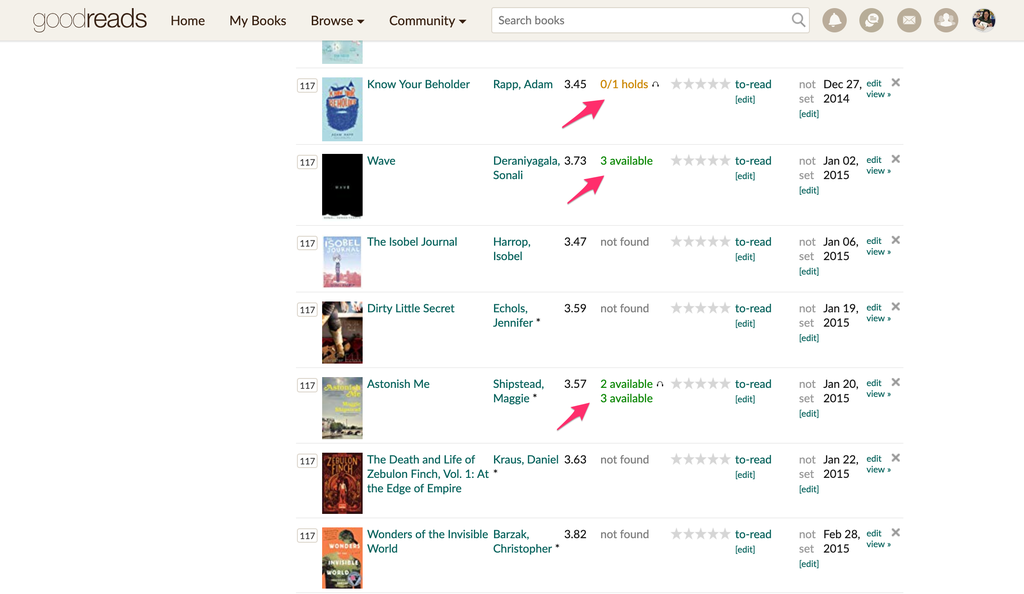 I can see what digital books and digital audiobooks are available through OverDrive on a single page. Talk about useful for when you're unsure what you want to read next. You can navigate to Goodreads, hit your to-read shelf, and see immediately whether or not a title is even an option.
Bonus? You can sort your to-read list by the availability.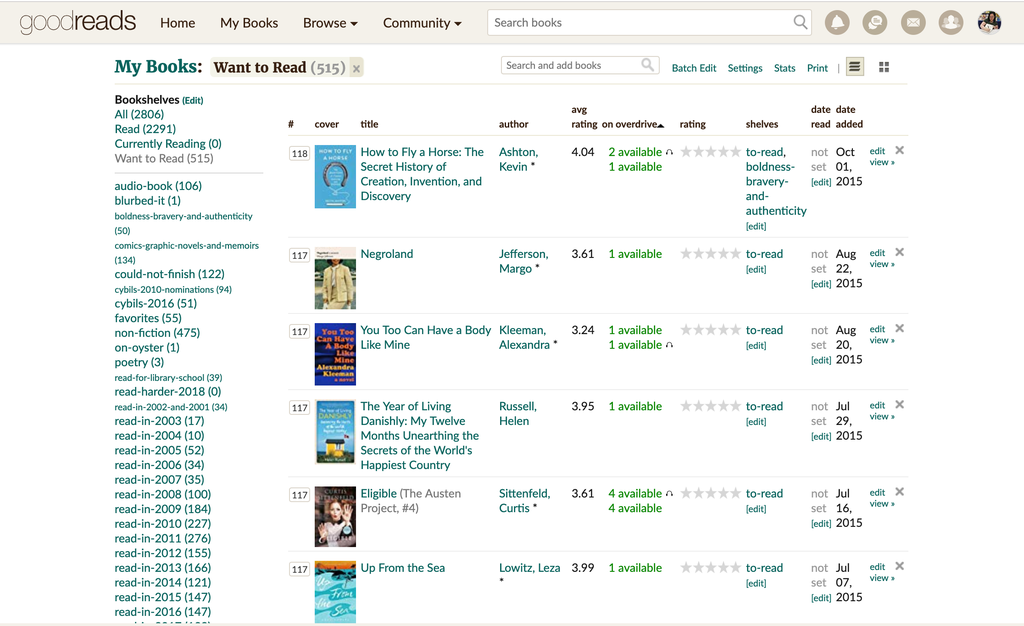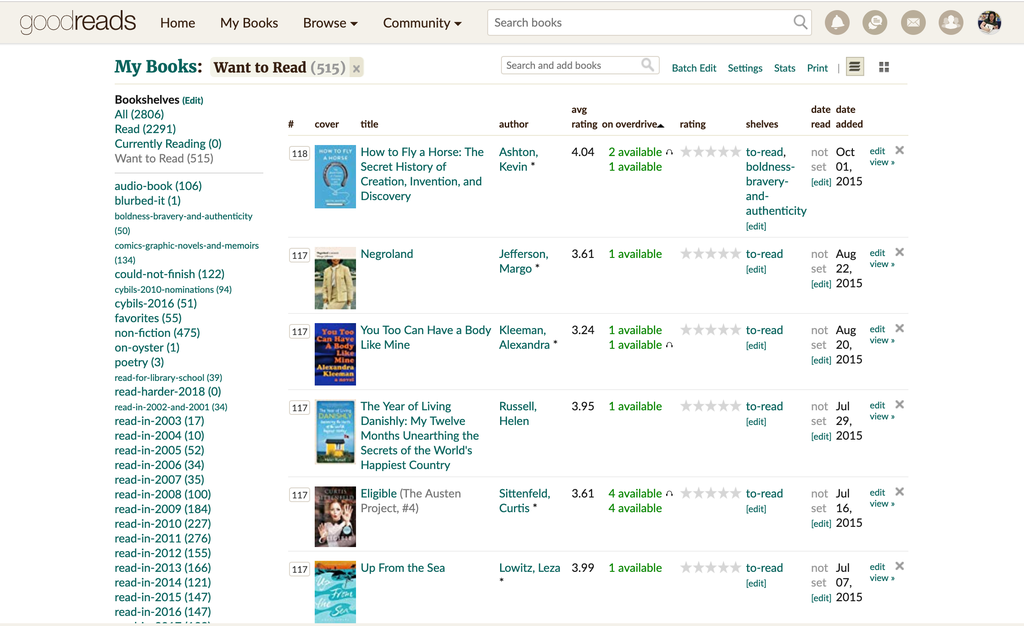 At the top of your shelf, you can click the small arrow next to "on OverDrive" and the titles will be sorted by whether or not you can borrow them right now. They're sorted by available digital copies, then by available audiobook copies, and finally, books with holds by their holds.
The extension isn't yet configured for Hoopla or RB Digital, two other large library digital platforms. But according to reviews of the app, the developer regularly makes updates, meaning the possibility these are added down the road exists.
Book lovers, library lovers, and Goodreads users, get ready to have your reading life improved by leaps and bounds with this freebie.