Lists
7 Authors Who Need to Be on First We Feast's HOT ONES
This content contains affiliate links. When you buy through these links, we may earn an affiliate commission.
Like many people, I first heard of Hot Ones ("The show with hot questions and even hotter wings.") after Terry Crews appeared on the popular YouTube interview show. After that, I was hooked. It became such a thing between my partner and I that, not only do we have a ritual of ordering buffalo wings every Thursday and watching that week's episode, but he did our very own spread of hot wings with many of the sauces used on the show, put on chicken nuggets as Billie Eilish did, and brought out a series of topics to discuss over the wings as if I was the guest and he Sean Evans for our anniversary. What a guy. The tenth season of Hot Ones just premiered with an interview of Shia LaBeouf, which proved to be as excellent as all the others. As we watched it over our own spread, I thought about what authors I wanted to see on the show.
If you're a Hot Ones newbie, here's a quick rundown of how the show works: Host Sean Evans interviews his guests—actors, musicians, comics, athletes, and more—in a bare-bones studio setup over a wooden paddle of ten hot wings. With each wing comes a new level of spice (based on the Scoville heat scale) and a new question. This innovative take on the interview means that as the interview progresses and the wings get hotter, guests are not quite as guarded as they might be in a typical interview, which allows Sean to coax out more interesting and perhaps honest answers. His questions are often fun and unique, with many guests exclaiming their surprise at the depth of research Evans and his team do in preparation for the interview. Some guests start off cocky and are quickly taken to school, while others reach the final hot sauce, known as the Last Dab with a cool head—more or less.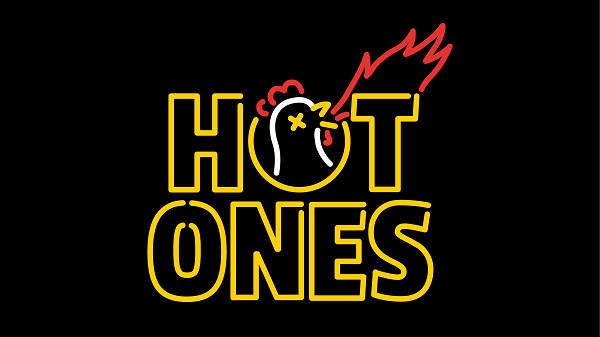 Some guests hallucinate, some cry, some do laps around the table to cope. My question is: Could these authors handle the heat?
7 Authors Who Need to Be on Hot Ones
Call me sadistic, but as a librarian who struggles with the sheer number of titles Patterson produces year after year, I'd love to get a bit of payback by watching him endure the increasing Scoville levels of the "wings of death." And that's it, really. That's the only reason I want James Patterson on Hot Ones.
After all the crap you know she's put up with in the face of her extraordinary issue-driven novels, you know Thomas can handle the fire. Paired with the show's tendency to do super in-depth research, I'm certain this interview would be more than worthwhile. I'd love to see Sean Evans dig deep with Thomas and give her lots of room to talk about the parts of authors who write issue books we tend to ignore—the fun, playful sides. Tell us your secret hobbies, Angie Thomas! And have some wings while you're at it.
Obvious choice? Absolutely. But it had to be said—J. K. Rowling must appear on Hot Ones. She's certainly got her sins to atone for, but I think we can also all agree that Sean Evans, if anyone, could get a really great interview out of Rowling. Besides, I can't think of anything more fun than to watch the British prim-and-proper Rowling go at it with some messy wings.
I've seen Jason Reynolds speak a few times, and he always comes across as genuine and thoughtful. The guests on Hot Ones that are genuine and thoughtful result in some of the most interesting episodes, even independent of the wings. I have no doubt that Reynolds and Evans would play off each other beautifully and we'd end up with not just the fun-but-usual interview, but something really special.
Raina Telgemeier, Author of Smile
An expert storyteller, Telgemeier would absolutely be a fantastic choice for Hot Ones. As she's so openly shared her personal stories through her various graphic works, many readers have been left wanting Telgemeier to fill in some of the blanks. An interview with Evans would be a great opportunity for Telgemeier to expand and explain some pieces. Furthermore, with such an evident sense of humor, I'm betting her take on eating the Wings of Death would be nothing short of inspiring and hilarious.
Talking deathcare over wings? Yes, please. Sean Evans tends to have a face that says it all—his expressive tendencies would be a great match for straight shooter Doughty as they discuss the ins-and-outs of death and deathcare around the world. With part of Doughty's mission being a normalizing of death, a lighthearted interview setting around the more serious taboo would be a huge step toward that mission.
You know culinary historian Michael W. Twitty would have something to say about the Wings of Death. I suspect Twitty's background would help to generate some very interesting conversation, and I'd love to get his perspective on the ten different hot sauces, whether it's just his opinion of the flavors or if he has some insight to give about the history of them.
---
This isn't even enough to count for a quarter of a typical season's guest roster. Who do you want to see on Hot Ones? Tweet us at @BookRiot to tell us, and if you're a little hungry after this, check out our cookbook archives.