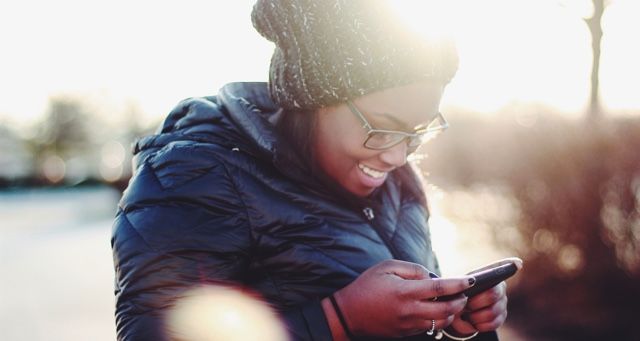 Lists
25 Fascinating Authors On Instagram to Follow in 2019
This content contains affiliate links. When you buy through these links, we may earn an affiliate commission.
Procrastination is (probably) the only thing standing between me and best-selling author status. And what better way is there to distract myself from writing than keeping tabs on successful authors on Instagram? Sure, I could spend hours crafting my own elegant sentences. But then I might miss an update on what Stephanie Danler is reading this week or a dispatch from Angie Thomas's latest appearance. Sound familiar? Then you should probably check out these 25 authors on Instagram in 2019.
Read through this list and then hit "follow" accordingly!
1. Stephanie Danler (@smdanler)
The Sweetbitter author posts lifestyle images mixed with behind-the-scenes snapshots of her writing and television creation process (Sweetbitter is also a television show on Starz), plus book recommendations. Follow her account for a stream of literary inspiration.
2. Alexandra Bracken (@Alexbracken)
Don't miss Bracken's gorgeous, Bookstagram-quality photos!
If you haven't read The Hate U Give or On the Come Up, what are you waiting for exactly? Angie Thomas takes her followers along to book events and shares tweets—ideal for those who can only handle one platform at a time (*raises hand*).
Krakauer's Instagram is basically the opposite of what you'd expect from a writer, but that's what makes it awesome. Nature fans will love his stunning shots of ski slopes and sunsets.
Rainbow Rowell's posts naturally center her own books, but she also shares fan art, book recs, and photos from live appearances. There's plenty to love if you're a Fangirl or Carry On obsessive!
Kaur got her start on social media, so it's no surprise that her Instagram account is a must-watch. She posts a mixture of gorgeous photos and her own original writing.
On Earth We're Briefly Gorgeous author Ocean Vuong gives followers a behind-the-scenes of his life, work, and reading list.
Montell is a linguist, former beauty editor, and author of Wordslut: A Feminist Guide to Taking Back the English Language. She also has great style and great taste in reading material.
Writing and fashion inspiration abound on Mafi's grid. Fun fact: she's married to another author with a great Instagram account, Ransom Riggs, so you're bound to get some glimpses of him from time to time on her feed.
Choi's second book, Permanent Record, just came out, which means she's in the midst of promotional interviews and events.
https://www.instagram.com/p/B0CCO9NpFin/
King is not as prolific an Instagrammer as he is writer. However, when he does post, his captions are always on point. The best part? Even those who scare easily can give him a follow!
What you'll get: jokes, animals, fan art, and Gaiman's super-cute kids being super-cute.
The Poet X and With the Fire on High author Elizabeth Acevedo has a fun, relatable social media presence.
Three words: memes and cats.
https://www.instagram.com/p/B1MaaZIg7jB/
The Sadie writer has a really unique photography style that makes her account stand out.
16. Hanif Abdurraqib (@nifmuhammad)
Abdurraqib posts snippets of beautiful writing combined with slice-of-life snapshots.
17. Bryan Lee O'Malley (@radiomaru)
Scott Pilgrim creator Bryan Lee O'Malley's Instagram is filled with art from his myriad graphic novel projects.
Follow the New York Times bestselling author of the Red Queen series as she writes and travels.
The City of Girls author is also a savvy Instagrammer. She shares lots of book recommendations and creativity tips, as well as this amazing Eat Pray Love cake.
Julie Murphy is not only an amazing author of beloved YA titles like Dumplin' and Puddin'—she's also extremely stylish and funny.
Horror author Grady Hendrix fills his grid with pictures of spooky vintage paperbacks.
Blogger and memoirist Jenny Lawson brings her singular sense of humor to her Instagram account.
The romance writing power-duo known as Cristina Lauren also share an Instagram account, where they post event announcements and promote other people's books.
Michael Pollan may be a writer, but his Instagram is full of mouth-watering food and awe-inspiring nature shots.
Essayist Samantha Irby's social media presence is just as hilarious and insightful as her writing. She makes for one of the best authors on Instagram to follow.
---
Want more bookish Instagrams and authors on Instagram? Check out more accounts dedicated to book cover design, art departments, social media poets, black women Bookstagrammers, and vintage books. And don't forget to follow Book Riot on Instagram and participate in our #RiotGrams series!