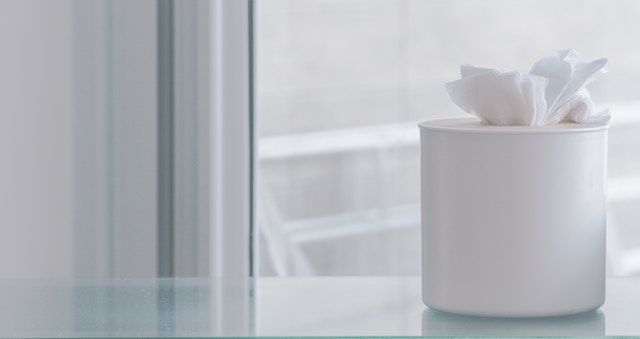 Lists
Pass the Tissues: 10 Authors Like Nicholas Sparks
This content contains affiliate links. When you buy through these links, we may earn an affiliate commission.
Nicholas Sparks introduced me to love stories when I was 14. I tore through the books he'd published, heart eyes and all, so totally absorbed by the romance building between the hero and heroine, hungrily wondering: will they get their happily ever after? These novels were influential on young me and how I'd eventually come to think about love in epic, sweeping terms. (Although, maybe that's why I'm chronically single.) Now when I read contemporary romance, I want more of the best of Sparks, with a little more diversity, youth, and spice. For readers thinking about branching out, look no further: this list has you covered, with ten authors like Nicholas Sparks who each have similar appeal. In this article, I break down what these contemporary romance and women's fiction writers have in common with Sparks, along with what book to read first from their oeuvres.
Get ready to swoon with these authors like Nicholas Sparks!
1. Kristen Ashley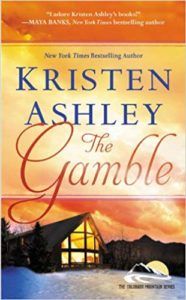 After I finished reading Laura Kinsale's infamous weepy historical romance novel Flowers from the Storm, I looked for contemporary romance writers who offered the same hit-you-in-the-gut feeling. I'm so glad I got connected to Kristen Ashley, a prolific author of romance novels often set in picturesque mountains and rugged rural locations. Ashley's novels feature tortured heroes and heroines who need some rescuing and the healing power of love, if they can create a world of their own. Sound like Sparks?
Start with: The Gamble (Colorado Mountain #1): Against the backdrop of snow, things heat up inside this cabin…a perfect read for winter.
2. Jenny Colgan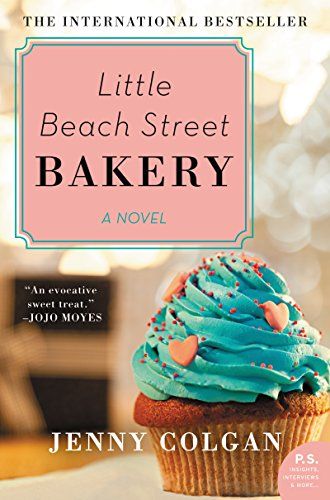 One of my favorite contemporary romance writers is UK author Jenny Colgan. Like Sparks, Colgan's novels are wholesome or "sweet" romance where happens off the page, if at all, and her heroines are also usually looking for a fresh start or a bit of a breather after some hardship. Similar to Sparks, Colgan also sets her stories in small towns and coastal communities filled with quirky residents. Colgan's charming romances are breezy, comforting delights you won't want to miss.
Start with: Little Beach Street Bakery: A woman with nothing left to lose moves to a seaside town, bakes her way to a fresh start, and finds a second chance at love.
3. Inglath Cooper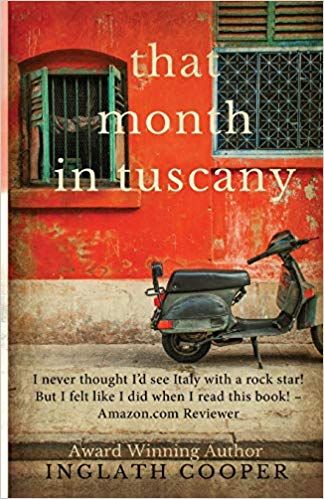 Want one of the best authors like Nicholas Sparks? You'll fall for Inglath Cooper. The recipient of the RITA award for Best Long Contemporary Romance Novel and honors from the Romance Writers of America, Cooper is growing a cult following. Readers praise Coopers's unputdownable stories packed with heartfelt angst, redemption, and romance and no sex scenes. Just like Sparks's books, romance novels by Inglath Cooper take place in scenic locations and feature chance encounters or emotional reunions.
Start with: That Month in Tuscany: Two opposites attract on a plane overseas.
4. Sonali Dev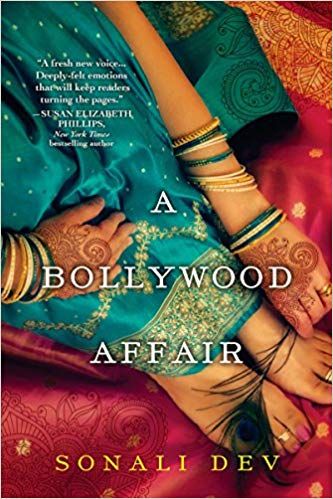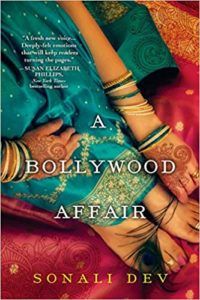 Crack open a Sonali Dev novel and get ready to read it through to the very end. Dev's novels braid together pulsing romance with the beats of Bollywood and Indian culture. What I love about Dev is how fully realized her characters seem; Dev crafts heroes and heroines who are trying to overcome setbacks and hangups that stand in the face of true love. Dev's heroes and heroines definitely have emotional scars, and together, they work through them, not unlike Sparks's characters who struggle with similar issues.
Start with: A Bollywood Affair: Surrender to this sensual, sexy romance about the blossoming love between two strangers bound to an arranged marriage.
5. Jasmine Guillory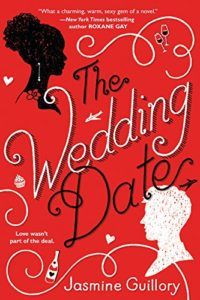 Want more authors like Nicholas Sparks? Add contemporary romance writer Jasmine Guillory to the top of your list. Guillory has won fans all over for her ultra relevant, diverse romance novels about millennials falling for each other. Guillory just seems to get it: building on classic courtship by infusing the complexities of dating today. Her heroines seem like they could easily be your best friend—or even you—and her heroes resist the stereotypes of being either the ultra macho alpha or the wilting beta. If you enjoy how Sparks captures the intensity of young love and the palpable chemistry between his two leads, you'll tear through Jasmine Guillory's novels.
Start with: The Wedding Date: Guillory's debut romantic comedy is a novel of manners not unlike Jane Austen.
6. Helen Hoang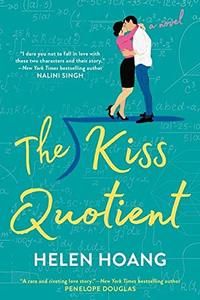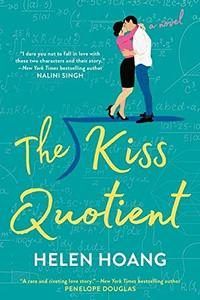 The Kiss Quotient established Helen Hoang as a must-read contemporary romance author, and it's easy to see why. Hoang's quirky, neurodiverse novel gets modern love so, so right, in all its confusing, awkward, and exhilarating glory. As a writer on the spectrum, I also appreciate how she translates experiences that are familiar to me, like just how tough dating can be when you can't read the signals. Hoang's second novel, The Bride Test, is another hit. Readers wanting new recommended books for Nicholas Sparks fans should check out Hoang's novels; not unlike Sparks, Hoang knows how to pace a love story that feels both timeless and new.
Start with: The Kiss Quotient: Smart, sweet, and steamy all at once.
7. Colleen Hoover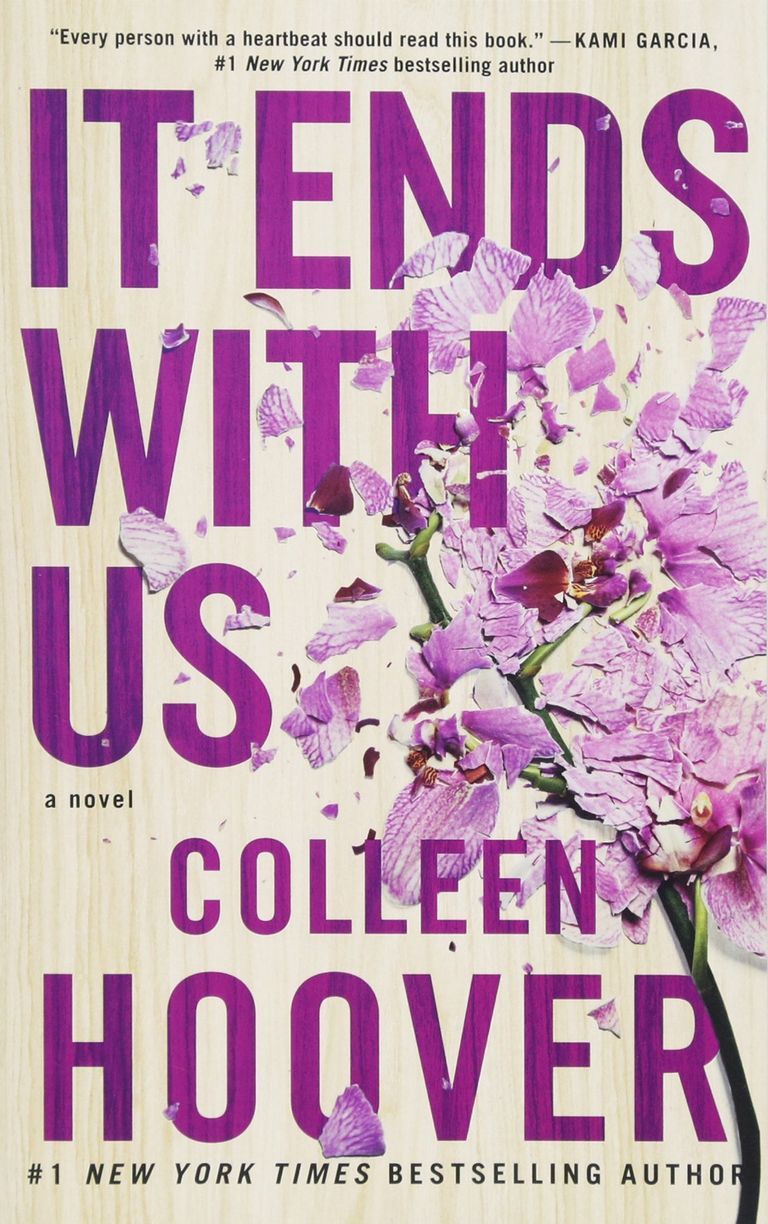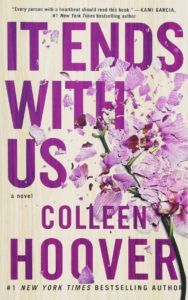 Pro tip: don't start a Colleen Hoover novel without stocking up on tissues first. Reading one of Colleen Hoover's romances is, well, it's an experience, one that will send you through soaring, swoon-worthy highs and cathartic, ugly cry lows. Hoover writes new adult romance, so if you liked some of Sparks's novels that feature younger lovers (Dear John, The Lucky One, etc.), Hoover's books are a great match. The typical couple in these stories are trying to work through trauma and a difficult past. I also admire how Hoover usually works in creativity in some way…and yes, that does mean sexy tortured artists.
Start with: It Ends with Us: With a 10/10 drama factor, this novel has a love triangle that pulls you through the pages all the way to a wrenching end.
8. Jojo Moyes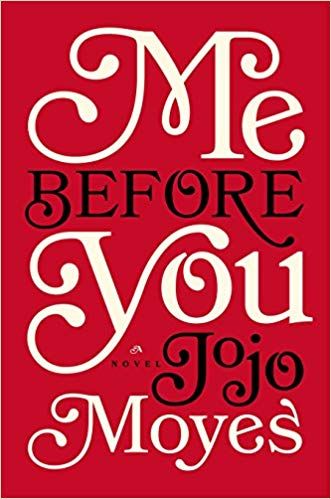 Long established on the other side of the pond, Jojo Moyes became a global sensation in the contemporary women's fiction scene with Me Before You. Moyes write witty, swoon-worthy romance with authentic, flawed characters you can't help but root for. Like Nicholas Sparks, Moyes keeps the heat level low while a slow-burning romance blossoms, and she also frequently writes about characters who are a little older than your typical romance, so if your favorite Sparks novels are those with single parents and protagonists with a lot of baggage, pick up a book by Jojo Moyes.
Start with: Me Before You: Definitely pick up what is perhaps the most popular ugly cry love story of the 2010s.
9. Jill Santopolo
Clear your schedule before you start one of Jill Santopolo's novels. This emerging writer of contemporary romance and women's fiction knows how to pack a punch with her breathless love stories. I can attest to how easy it is to get sucked into her novels, having flown through The Light We Lost. And, perhaps taking inspiration from Sparks, Santopolo's The Light We Lost weaves in the aftermath of 9/11 and America's wars in the Middle East, pitting her characters's romance at the mercy of cosmic forces. Her follow-up novel, More Than Words, is just as good, another great romance that feels urgent, raw, and powerful.
Start with: The Light We Lost: You'll swoon, you'll gasp, and you'll definitely cry.
10. Nicola Yoon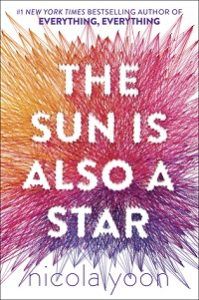 With her buzzy debut YA contemporary novel Everything, Everything, Nicola Yoon had everyone talking about the star-crossed lovers in her romance (not to mention the twist). Fans enjoy her fresh voice, diverse characters, and big emotions that hit you in the feels. Much like Nicholas Sparks, Nicola Yoon has innate understanding about what makes romance stories work—strong conflict that threatens to keep the couple apart—and she knows just how to use it to ramp up the tension and drama.
Start with: The Sun is Also a Star: A love story as epic as its title, this one was a finalist for the prestigious National Book Award.
---
For more Book Riot romance coverage, check out: