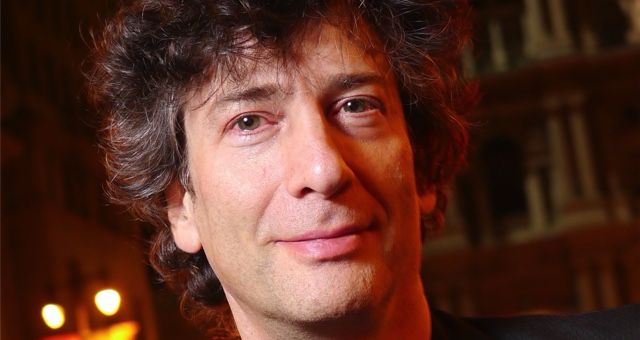 Lists
16 Authors Like Neil Gaiman
This content contains affiliate links. When you buy through these links, we may earn an affiliate commission.
Looking for authors like Neil Gaiman? I've got you covered. These authors all write in the same genre(s) and/or have specific works that compare well with his books, comics, and stories.
16 Authors Like Neil Gaiman
Presented in alphabetical order, here are 16 authors like Neil Gaiman, either currently writing or at least recently writing, with at least two published works of any length.
1. Joan Aiken
Best known for The Wolves of Willoughby Chase, her short horror stories for children in A Fit of Shivers and her bedtime stories for children in A Necklace of Raindrops make her an excellent choice if you loved The Wolves in the Wall or Coraline.
2. Charlie Jane Anders
Writing a brilliant blend of science fiction and fantasy, Charlie Jane Andrews is a force to be reckoned with. Check out her Hugo Award–winning Tor.com novelette "Six Months, Three Days" before moving on to her novels All The Birds in the Sky and The City in the Middle of the Night.
3. Tracey Baptiste
If you're looking for something along the lines of The Ocean at the End of the Lane or The Graveyard Book, look no further than Tracey Baptiste's outstanding series The Jumbies, about a young Caribbean girl who discovers that local folktales are real.
4. Kelly Barnhill
Best known for The Girl Who Drank the Moon, Kelly Barnhill's books are all brand new fairytales that, like the best fairytales, should not be entirely trusted. For adult fiction, check out her stories in Dreadful Young Ladies.
5. Silvia Moreno-Garcia
In the adult category, Silvia Moreno-Garcia's books examine mythology and folktales of Mexican and Mayan culture through a more modern lens, sort of American Gods meets Rebecca Roanhorse. Gods of Jade and Shadow is her most recent and the closest comp, and check out Certain Dark Things if you like vampires.
6. Alix E. Harrow
I hesitated to include Alix Harrow here, as she has only one novel so far, but between The Ten Thousand Doors of January and her various short fiction, I found that her work couldn't be ignored. Gaiman fans should read her Hugo Award–winning short story "A Witch's Guide to Escape: A Practical Compendium of Portal Fantasies" at Apex first.
7. Theodora Goss
If you love the way Gaiman plays with other writer's worlds, as in "A Study in Emerald" and other stories, you will love Theodora Goss's take on the heroines of such stories as Dr. Jekyll and Mr. Hyde, Frankenstein, Sherlock Holmes, and more in The Strange Case of the Alchemist's Daughter and its sequels. Her new book of short stories, Snow White Learns Witchcraft, has been compared to Gaiman's "Snow, Glass, Apples."
8. Kat Howard
Currently writing a Sandman comic, Books of Magic, Kat's work is vibrant fantasy that will certainly appeal to fans of Gaiman's work. Her King Arthur retelling, in A Cathedral of Myth and Bone, is particularly notable here.
9. N.K. Jemisin
Writing both science fiction and fantasy, N.K. Jemisin is one of only six authors to win the Hugo Award for Best Novel three or more times, and the first (and thusfar only) African American author to win that category. She won in 2016, 2017, and 2018 for novels in the Broken Earth trilogy. You can read a transcript of a talk between Gaiman and Jemisin about Sandman's influence on her writing here, and check out her comic DC's Young Animal: Far Sector.
10. Diana Wynne Jones
The author of Howl's Moving Castle should need no introduction here, but in case you have missed out on her work thusfar, you may also wish to try A Tale of Time City, a historical children's story with hints of Neverwhere.
11. Carmen Maria Machado
If your favorite Neil Gaiman stories are his short stories, look no further than Carmen Maria Machado for a read-alike. Her Body and Other Parties deconstructs and then reconstructs the short story form into something new and yet familiar.
12. Madeline Miller
Known for Song of Achilles and Circe, both retellings of Greek myths, Madeline Miller is one to watch if you loved Norse Mythology in particular, and if you love lush, vibrant storytelling more broadly.
13. Nnedi Okorafor
If the sense of wonder felt by many of Gaiman's characters (and readers) is what draws you to his work, may I recommend Nnedi Okorafor? The Nebula- and Hugo Award–winning Binti trilogy as well as Akata Witch and her other works are Africanfuturism and Africanjujuism with a spark of magic familiar to Gaiman fans. [Note: this entry was updated to clarify that not all of Okorafor's work is Africanfuturism, and to add awards information.]
14. Victoria/V.E. Schwab
From her debut novel The Near Witch (a great comp for Stardust) to the Shades of Magic series (like Neverwhere if it took place across dimensions), Victoria's work (she publishes as V.E. in adult categories) spans categories and genres like Gaiman's, and gives a fresh look at many tried and true tropes, such as the portal fantasy.
15. Vandana Singh
The short story and poetry author Vandana Singh is perhaps best known for her collection The Woman Who Thought She Was A Planet (and its titular story). A more recent story, "Ambiguity Machines: An Examination," may be read at Tor.com.
16. Catherynne M. Valente
If there is a format, category, genre, or trope that Cat Valente hasn't attempted yet, it should be on the lookout. Try Deathless for her take on a Russian fairytale, or Space Opera for humorous sci-fi best described as Good Omens meets The Hitchhiker's Guide to the Galaxy.
---
If none of these quite scratch the itch, or you're looking for a more specific rec based on a Neil Gaiman book or story, one of our Tailored Book Recommendations bibliologists can help you find even more great new-to-you fantasy authors!
And while you're here, check out these great Book Riot posts: