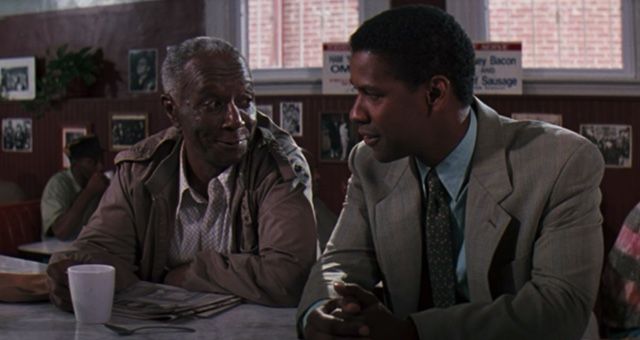 Lists
The (Legal) Thrill Is On: 14 Authors Like John Grisham
This content contains affiliate links. When you buy through these links, we may earn an affiliate commission.
Do you enjoy John Grisham novels? Are you looking to read more from authors like John Grisham? Look no further because we have you covered with 14 authors like John Grisham. The following authors write legal and general thrillers that are sure to delight any John Grisham fans.
1. Alafair Burke
As the daughter of famed crime novelist James Lee Burke, Alafair Burke has plenty of inspiration for her collection of legal thrillers. Similar to Grisham, Burke relies on her law background and real-world cases to provide authenticity to her books. If you're looking to read fiction based on a real courtroom experience like A Time to Kill, Burke's first novel Judgement Calls is loosely based on the case of Keith Hunter Jesperson, a serial killer known as the Happy Face Killer. Also, Angel's Tip is loosely based on the murders of Imette St. Guillen and Jennifer Moore.
2. Stephen L. Carter
Stephen Carter is another lawyer turned columnist and best-selling novelist. If you appreciate John Grisham's turn to nonfiction with The Innocent Man: Murder and Injustice in a Small Town, you may also be interested in Carter's nonfiction work like Invisible: The Forgotten Story of the Black Woman Lawyer Who Took Down America's Most Powerful Mobster. Otherwise, pick up New England White. It will give you that tingly The Firm feeling.
3. Harlan Coben
For John Grisham fans who love reading the book and then watching the adaptation, we recommend The Stranger by Harlan Coben. After you've finished the book, you can watch The Stranger miniseries on Netflix. It is scheduled to premiere on January 30th. You're going to have a twisty, good time…twice!
4. Shamini Flint
Shamini Flint is another lawyer turned prolific writer, which makes her another great author for John Grisham fans to try. Flint received the Council of Legal Education Prize for having one of the highest marks overall for her Bar Finals. That means she is an excellent law scholar, and it is reflected in her debut novel and the first installment in the Inspector Singh Investigates series, A Most Peculiar Malaysian Murder.
5. Luiz Alfredo Garcia-Roza
Like the main characters in John Grisham's thrillers, Luiz Alfredo Garcia-Roza's Inspector Espinosa feels relatable. Unlike Grisham, Garcia-Roza had little knowledge of the legal system before he began writing his Inspector Espinosa Mystery series. However, his work as a professor of psychoanalytic theory is sure to create a compelling thriller. The Silence of the Rain will instantly reel you in and keep you coming back for more.
6. Meg Gardiner
Meg Gardiner is a former lawyer and professor who is currently in a third career of writing award-winning thrillers. Similar to John Grisham, Meg Gardiner writes legal thrillers that tend to be well received and go on to be bestsellers. Gardiner and Grisham give readers what they want! If you're looking for a John Grisham thriller, but with serial killers, then Gardiner's Unsub and Into the Black Nowhere are must-read books for you. They are inspired by the Zodiac Killer and Ted Bundy, respectively.
7. Kellye Garrett
If you're looking for a writer who is new to the legal thriller scene, then Kellye Garrett is your girl. Although Garrett doesn't have the law school background like John Grisham, she did spend 8 years writing for the CBS hit drama Cold Case. Each week, Garrett found new ways to write about grisly and disturbing murders. However, readers shouldn't expect the same grimness in her "A Detective by Day Mystery" series about an out-of-work actress turned detective. Kellye Garrett is for John Grisham fans who are looking to read something more lighthearted like Grisham's Theodore Boone series. Books in the "A Detective by Day Mystery" series include Hollywood Homicide (#1) and Hollywood Ending (#2).
8. He Jiahong
Known as "The John Grisham of China," He Jiahong is a Chinese law expert. Like Grisham, He combines his legal expertise with his passion for writing into legal thrillers centered around lawyer Hong Jun. The first book of the Hong Jun Investigates series is Hanging Devils, followed by Black Holes.
9. Rachel Howzell Hall
If you want the edge-of-your-seat reading experience of a John Grisham novel, but with black people, then check out the work of Rachel Howzell Hall. No One Knows You're Here is the top choice for a standalone novel. Those who are ready to take a legal thriller journey should look into Land of Shadows, the first book in the Detective Elouise Norton series.
10. Attica Locke
For John Grisham fans who appreciate that Grisham is not afraid to address the racial dynamics of the South, but are looking for that perspective from a black writer, look no further than Attica Locke's Bluebird, Bluebird, a legal thriller about the collision of race and justice in America.
11. Victor Methos
What you would get if John Grisham wrote Better Call Saul? According to The New York Journal of Books, you would get The Shotgun Lawyer by Victor Methos. Similar to Grisham, a particular case stuck with Methos and became the basis for one of his bestselling books, The Neon Lawyer.
12. Perri O'Shaughnessy
Perri O'Shaughnessy is the pen name for writing partners Mary and Pamela O'Shaughnessy. Mary is the former editor and Pamela is the former trial lawyer. Together, they created the Nina Reilly legal thrillers. If you are a fan of Grisham's short story prequel to The Whistler, Witness to Trial, then get more legal thriller short stories with O'Shaughnessy's Sinister Shorts.
13. Lisa Scottoline
Lisa Scottoline has a plethora of best-selling legal thrillers to enthrall any and all John Grisham fans. Like Grisham, Scottoline is a former lawyer who brings that experience into the storyline. Have you read all of John Grisham's books in order? Pick up Lisa Scottoline's first book Everywhere That Mary Went and find a new favorite, prolific writer of legal thrillers.
14. Ovidia Yu
If you love John Grisham books, but you're looking for mysteries with more colorful and unique characters, then Ovidia Yu's Singaporean Mystery series starring Rosie "Aunty" Lee should be next on your TBR. Similar to Grisham using the American South and its history as the setting in thrillers like The Chamber and The Client. Yu does the same by injecting Singaporean culture and traditions in mysteries like Aunty Lee's Delights and The Frangipani Tree.
---
If you are looking for even more authors like John Grisham, or you want to find a new favorite legal thriller, then try Book Riot's Tailored Book Recommendations. With TBR, one of our bibliologists will guide you to all of the mysteries and thrillers!