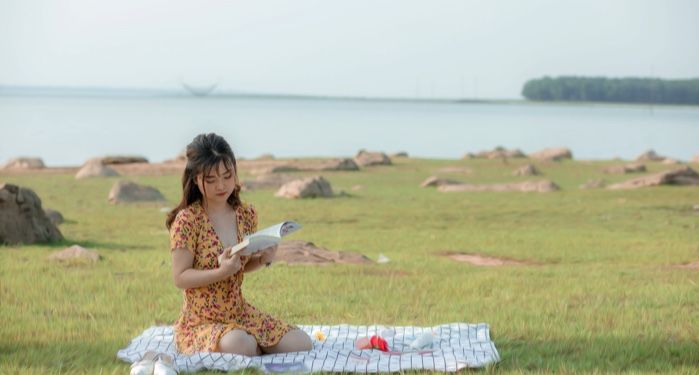 Lists
Once on This (or That) Island: 10 Authors like Elin Hilderbrand
This content contains affiliate links. When you buy through these links, we may earn an affiliate commission.
If you're looking for more authors like Elin Hilderbrand, you are probably not ready to let beach season go. Luckily, there are lots of books for fans of Elin Hilderbrand, many of them falling under the umbrella of women's fiction. Whether you're looking to transport yourself to a seaside community or wade into some family drama, I've got some authors you should check out.
I have not once set foot on Nantucket, but I could tell you all about it, thanks to Elin Hilderbrand. The rich sense of place in her books is certainly a huge part of their appeal. What else makes her books so compulsively readable are the character-driven stories. For me, the best books to read on a beach vacation are the ones that get into some high drama, where family secrets are spilled, and where friendships and romances are both forged and tested. And even when the books dip into serious topics like illness or grief, they are still sure to deliver a heartwarming story.
I've tried to tap into these various facets to curate this list of Elin Hilderbrand read-alikes. I hope you can find an author on this list whose books feel like a beautiful day at the beach or an overdue catch-up with a long-lost friend. Some might even be like that family reunion that almost goes sideways but comes back from the brink.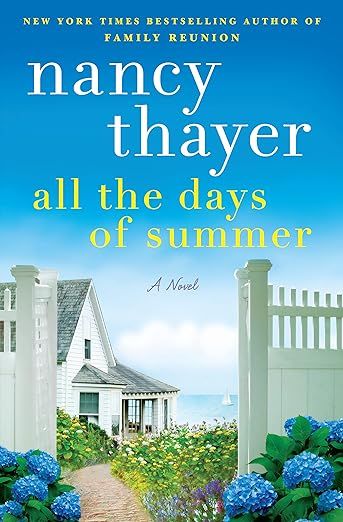 Nancy Thayer
Here's what you need to know about Nancy Thayer. She's been a year-round resident of Nantucket for over 30 years. And she's written over 30 books, most recently All the Days of Summer. When it comes to authors like Elin Hilderbrand, she is really very similar. Her books are full of stories that transpire over a Nantucket summer, where family members deal with the inevitable and unpredictable facts of life. And, of course, sometimes there's a little romance. If you like books about people finding the strength they need to continue by leaning on friends and family, check out Nancy Thayer's deep catalog.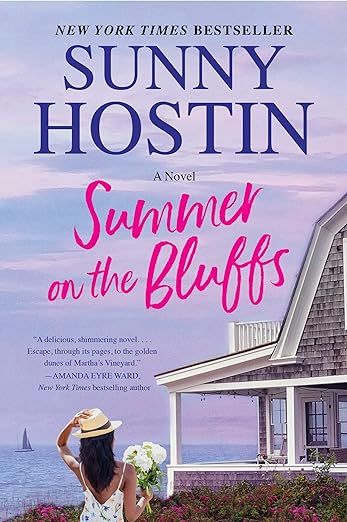 Sunny Hostin
Sunny Hostin!? Like the co-host of The View? Yes! If you're looking for books that dive into what Black society is up to at their seaside vacation homes, these are the books for you. Hostin has books set in Sag Harbor on Long Island as well as Martha's Vineyard. If stories about which family members stand to inherit a family vacation house tickle you — who hasn't had this problem, right? — check out Summer on the Bluffs.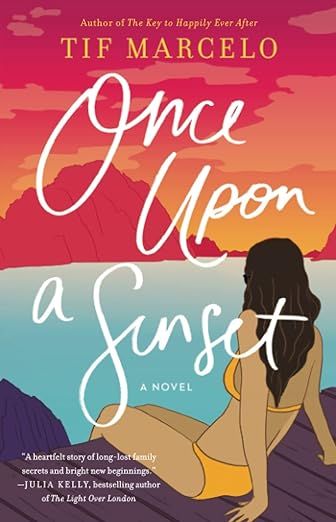 Tif Marcelo
Tif Marcelo's books are perfect for fans of books about enduring friendships that span the highs and lows life can throw at people. If you're interested in books about processing grief, try When Jasmine Blooms. Once Upon a Sunset is a tale of connecting to past generations and taking a life-altering voyage. Estranged friends come back together when one is in need in In a Book Club Far Away. And that's just the beginning. Whatever kind of heartfelt and heartwarming storytelling you're looking for in authors like Elin Hilderbrand, you'll be able to find a book by Tif Marcelo that will satisfy you.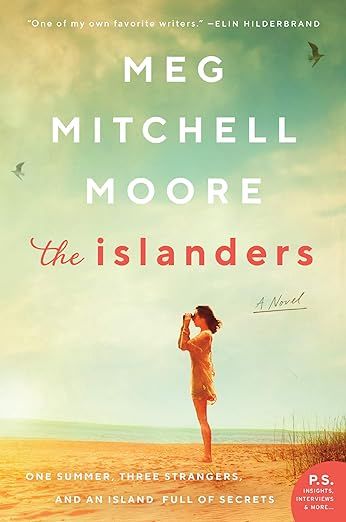 Meg Mitchell Moore
If you love New England life, check out books by Meg Mitchell Moore. The Islanders and Summer Stage are set on Block Island, an island roughly halfway between the tip of Long Island and Rhode Island. Vacationland and The Captain's Daughter are set in Maine. Many of the stories follow people arriving back to these places after time away and reckoning with their pasts and their futures. If you like books about the revelation of long-held secrets, these are the books for you.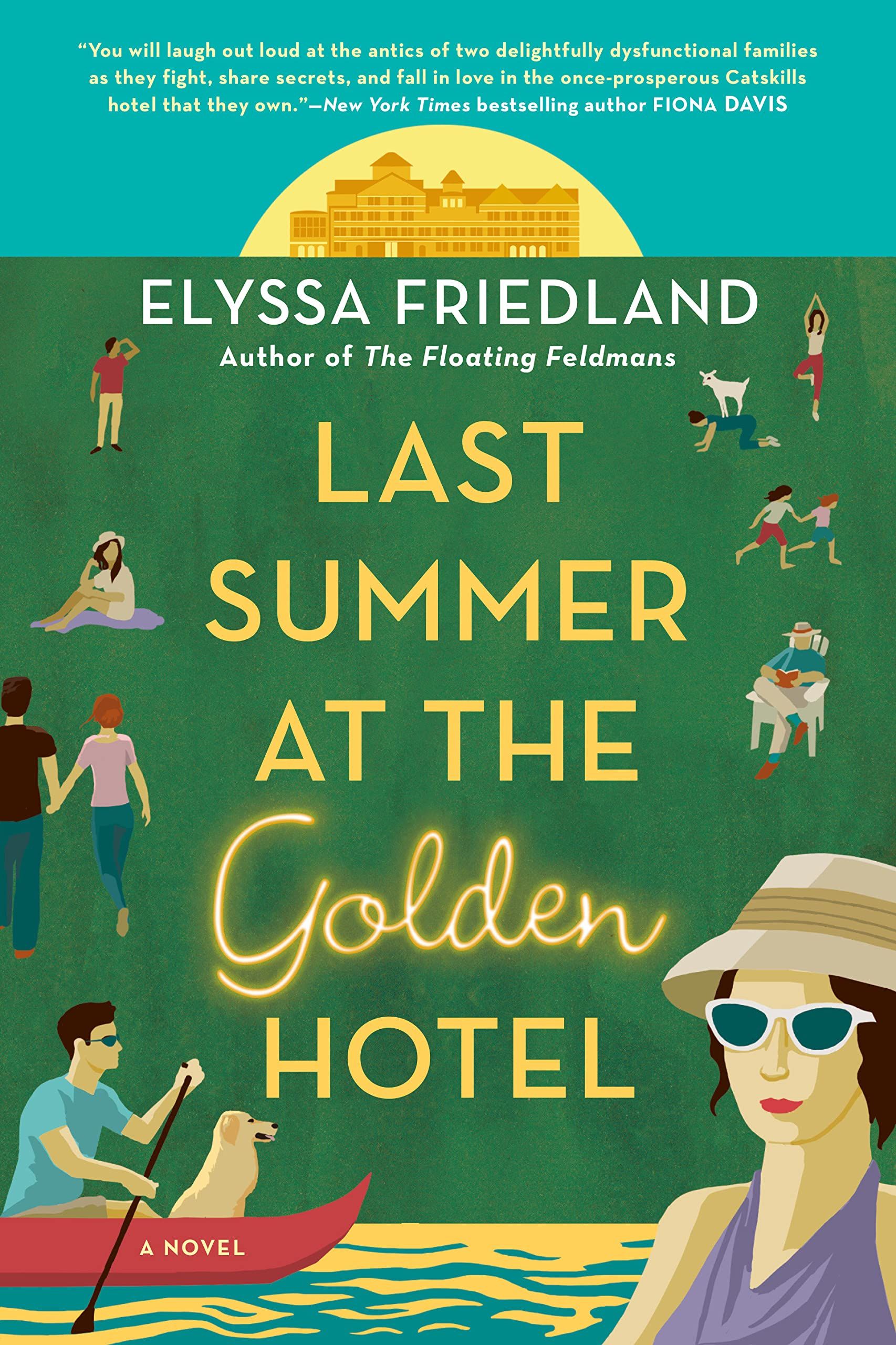 Elyssa Friedland
While Elin Hilderbrand's books are for people nostalgic for their summers on Nantucket (even if they've never had one!), Elyssa Friedland's books, like Last Summer at the Golden Hotel, are for people nostalgic for summer in the Catskills. Dirty Dancing vibes for days. Her stories have all the good stuff you're after. Family secrets, estranged friends reuniting, and vacations that turn into life-shifting events. If you're on that GenX-millennial cusp, her sense of nostalgia will be right in line with yours.
Mary Kay Andrews
Where Elin Hilderbrand reigns over New England summers, Mary Kay Andrews has staked her claim in the south. Let yourself be swept away for a summer in the Outer Banks. Indulge in rich descriptions of gorgeous vacation houses. And unlike Elin Hilderbrand, Mary Kay Andrews's books often have an element of mystery. So if you like the drama dialed up into higher stakes territory, throw one of Andrews's books in your beach bag, like The Newcomer. Or read it cuddled up under quilts while you're dreaming of your glorious return to the beach; that works, too.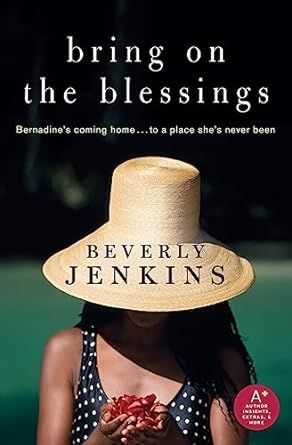 Beverly Jenkins
You may know Beverly Jenkins for being the GOAT of American-set historical romance (or maybe just romance, period!), but she has a series that will appeal to fans of Elin Hilderbrand. If you love to really dive into a place, her Blessings series, starting with Bring on the Blessings, takes place in historic Henry Adams, Kansas. There are currently 10 books in the series, with a Christmas novel coming out this year, so there is so much small-town drama to dive into. Who's new to town, who's running for mayor, who's back after some time away, and who's getting together? Unlike Elin Hilderbrand's novels, this series shares characters across volumes (and even includes descendents of her historical novels!) Also, these books are labeled as Christian fiction, but it's an extremely light touch if you're wary of such labels.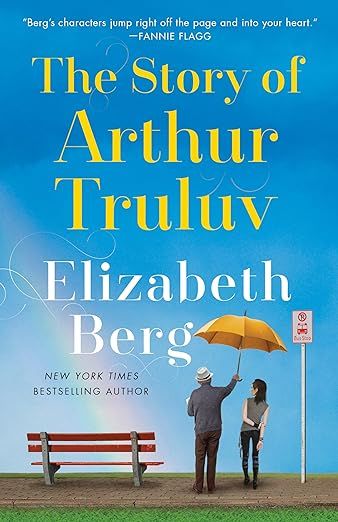 Elizabeth Berg
Elizabeth Berg is a consummate writer of comfort reads. The characters in her books are often starting over, sometimes after a divorce or a death. Their journeys of self-discovery unfold with warmth. And if you like to stick with characters and settings, Berg has recently been writing in series, with books set in the small town of Mason, Missouri. Start with The Story of Arthur Truluv for a heartwarming intergenerational friendship story between a widower and a troubled teen. I, for one, cannot resist those intergenerational stories!
Steven Rowley
Steven Rowley does not have a deep back catalog, but I thought it was important to include him on this list. Authors like Elin Hilderbrand do sometimes include LGBTQ+ characters in their stories, but rarely do the stories center on that character. And it's not obvious whether many of these authors are writing from a place of first-hand experience. Rowley hit it big in 2021 with The Guncle, but I recommend The Celebrants to fans of Elin Hilderbrand. The book follows a group of friends who reunite in Big Sur, California, to throw living funerals for each other. This is a book celebrating friendship that helps us through difficult chapters in life.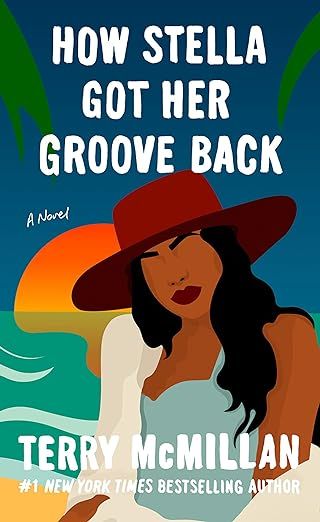 Terry McMillan
Terry McMillan is best known for her books that have been brought to the big screen, namely Waiting to Exhale and How Stella Got Her Groove Back. Her stories often center on women coming together to figure out what they're going to do with their lives in the wake of a big change. Her books show that journeys of self-discovery and self-fulfillment are always possible at any phase of life. While her books tend to have more urban settings than Elin Hilderbrand's island destinations, they share a wise and witty sensibility.
---
I hope I have filled all your buckets: your beach life bucket, your family drama bucket, your comfort read bucket. But if there are other reading buckets you're looking to fill, we can help. The dedicated bibliologists at Tailored Book Recommendations are adept at finding books that will fill the most specific bucket you can offer up. With all those full buckets, you will have the reading sandcastle of your dreams. Did I extend this metaphor too far? As far as a pristine stretch of beach on an endless summer day.