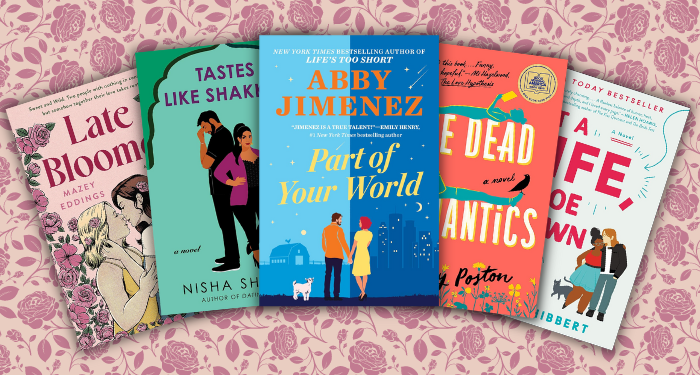 This content contains affiliate links. When you buy through these links, we may earn an affiliate commission.
Best-selling romance author Abby Jimenez has stolen our hearts with her funny and sweet style in books like Part of Your World, The Friend Zone, and The Happily Ever After Playlist. Midwestern and California Jimenez fans have maybe even had the chance to enjoy her even sweeter cupcakes at Nadya Cakes bakeries. Honestly, does anything go better with romance novels than dessert? Bury me in romance novels and cupcake wrappers. (And more authors like Abby Jimenez, please!)
Recently, I enjoyed Jimenez's Yours, Truly, which had me cackling with laughter over a hypothetical daughter named Xfinity. Turn the page, and I am weeping. Abby Jimenez really knows the art of the gut punch one-two. Don't worry, though, it's all smiles at the ending. Finding a favorite author is like finding a clue in a never-ending treasure hunt. There has to be more! And there are! There are plenty of authors like Abby Jimenez who understand their readers' need to laugh and cry and feel all the feels.
Abby Jimenez read-alikes have more than bright prose and colorful cover art in common. These books focus on realistic characters and situations. There is vulnerability and dedication to difficult topics like grief and mental illness. Jimenez is in good company with these authors. Now, on to the good stuff. Here are ten new authors to read for Abby Jimenez fans!
Explore more witty romance with the best of last year's romance novels. Need more readalike suggestions? Be sure to check out TBR: Tailored Book Recommendations for perfect fit reads!