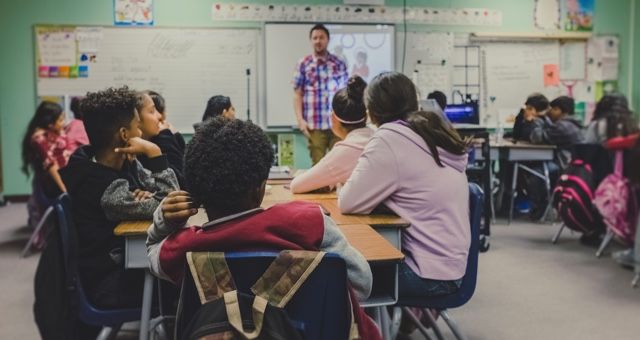 LGBTQ
Authors and Librarians on Why Schools and Libraries Need LGBTQ+ Books
This content contains affiliate links. When you buy through these links, we may earn an affiliate commission.
In the wake of a report from EW on the ways middle schools are censoring or outright prohibiting books featuring gay, transgender, and queer characters, authors and librarians are speaking out about the importance of placing LGBTQ+ books in schools and libraries.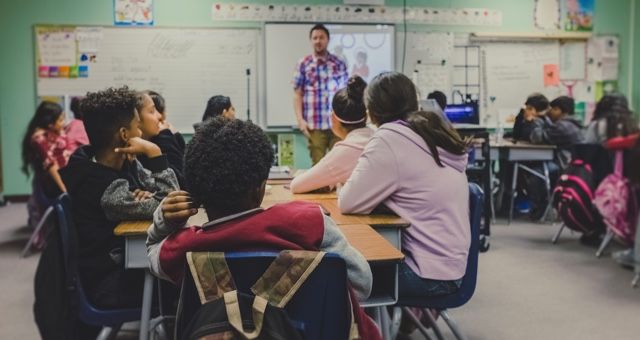 The August article details schools' alleged use of "soft censorship" to divert time away from visits from authors who have written such books. Author K.A. Holt told EW that a school visit had been cancelled, with students needing to study given as the reason. However, a student later reached out to Holt on social media to suggest that they believed the author was being discriminated against.
Some authors and educators argue that censoring LGBTQ+ books and their authors does a disservice to the students.
"It's important to speak to youth about gender and sexuality because not speaking about these identities causes a sense of shame," Kacen Callender told Book Riot in an email. The author of Hurricane Child and the forthcoming King and the Dragonflies says their decision to write queer characters is deliberate.
"Writing Black, queer characters [shows] that we're all just as important as the white, straight, cis people that I only ever saw and sometimes still only see in media around me," the author wrote.
Author and former librarian Jen Petro-Roy, who identifies as straight, tells of a childhood friend who struggled to come out while growing up in their small, religious hometown. Her middle grade novel, P.S. I Miss You, was among those EW identified as facing censorship in middle schools.
She says of middle grade readers discovering and questioning their sexuality: "It does happen 'that early.' […] Open and honest conversations, in my opinion, can open doors, create acceptance, and save lives."
Earlier this year, the Journal of Adolescent Health published a study that found 24% of suicides between the ages of 12 and 14 were LGBT. The study shows LGBTQ+ youth are more predisposed to suicide than their heterosexual and cisgender peers.
Positive, realistic portrayals of gay, lesbian, bisexual, transgender, and queer characters can help curb these statistics, Callender suggests.
"Young queer and trans people have always been at a higher risk for suicide, and as a survivor myself, I can speak to how important it is to make young people of all identities know that they are accepted," Callender says. "It truly is a life and death situation. Schools and libraries, at bare minimum, must offer queer books to young readers, so that they can know they aren't alone."
Ingrid Conley-Abrams, a librarian who conducts trainings for schools on how to serve their LGBTQIA populations, agrees with the notion that representation is important:
"Books and an inclusive LGBTQIA curriculum help children understand gender and sexuality in a safer space, where, hopefully, informed adults can help them navigate these concepts. Left to their own devices, students and young people (queer or otherwise) may interact with information that can be incorrect or even toxic."
"As teachers and librarians, we have a mission to teach all students and serve all families," Conley-Abrams added.
Conley-Abrams points to a study from GLSEN that students receive little exposure to LGBTQIA people and topics, but that queer students who do receive such exposure tend to have higher attendance and GPAs, and a heightened sense of safety in the classroom.
Several other authors reached out to Book Riot to express their belief that students deserve access to LGBTQ+ books, including Barbara Dee, Ashley Herring Blake, Shannon Hitchcock, and Kyle Lukoff. The censorship and banning reported on by EW are more episodes in a series of schools and libraries attempting to remove LGBTQ+ books from their shelves.
"Books with LGBTQ protagonists are a starting point, an easy first step, and a simple tool to help young people feel seen and validated," concludes Conley-Abrams. "A school library devoid of queer characters and narratives is not a library. "