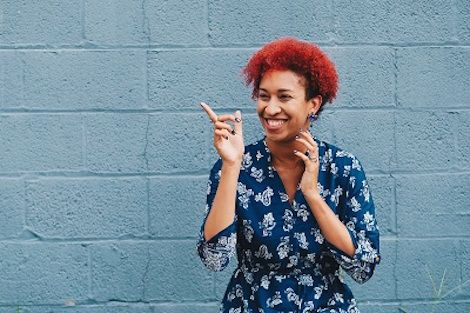 News
Author Trademarks the Word "Cocky" and Romance Twitter Comes Through
How many times have you seen the word "cocky" in a romance novel title? If you're a regular reader of the genre, it's probably safe to say dozens. But for some reason, author Faleena Hopkins has decided that the word has only been used in her titles, can only be used in her titles, and has therefore trademarked it.
I kid you not.
There's a romance author, Faleena Hopkins, who is sending takedown notices to other romance authors because she thinks she has a trademark on the word "Cocky." Which she doesn't have, but is hoping her threats make people change their titles.

— Christopher Sebela (@xtop) May 5, 2018
She does, in fact, have a trademark. Two of them, actually. One on the actual word, and one on the stylized font she uses on her covers. She registered them on May 1st, and has since been sending notifications to other romance authors to change their titles. Or else, I suppose.
Her justification for this is just as bizarre as the move itself. Apparently, it hurts her readers who can't… learn her name?
https://twitter.com/FaleenaHopkins/status/992477614005768192
In addition to this, she has also left at least one 1-star rating on another author's novel… because their character names coincided. This, despite denying having her readers do similarly in a recent facebook post.
So now she's threatening anyone who uses her character's names. pic.twitter.com/eNsxqCMGxa

— Ella Dominguez (@ella_dominguez) May 5, 2018
Needless to say, Romancelandia Twitter is not having it. In the last 24 hours, hashtags have been born:
I think I should make & sell #byefaleena apparel 😂 omg it's cracking me up! I can't believe my # has made it across twitter & so many people have used it #SupportIndieAuthors #stopthecockblock

— Jessica Dowell | Blogger (@jdowellblogger) May 5, 2018
I take a nap and wake up to #cockygate. Jesus be fence.

— Beverly Jenkins (@authorMsBev) May 4, 2018
Cover-offs were fought:
Tonight, on Romance Twitter, the great cocky cover-off! #byefaleena

— Julie (@jbReadsAll) May 5, 2018
And an organized effort to buy ALL THE COCKY NAMED BOOKS unfolded:
#freecocky #cockygate #Repost @caits_creatures with @get_repost
・・・#byefaleena#Repost @anasatticblog (@get_repost)
・・・
Today's word of the day: COCKY. Let's stop the cockblocker and support these titles! Full list of links at https://t.co/LoDXETCXHU
—#cocky #cockblocker pic.twitter.com/DsSX4t2ss2

— ScrollMates (@ScrollMates) May 5, 2018
Hopkins responded on Facebook, claiming that she was victim to a "witch-hunt" and that her demand of title changes hurts nobody. She seems highly ignorant of how publishing, especially indie publishing, works: it's impossible to change a title without spending a lot of money on cover reshoots, backlog information and so on.
Whether this will hold up or not is yet to be seen. Trademark law in the US is complicated, but RWA is already looking into the issue.
#Authors who have been threatened w legal action from #byefaleena can contact carol Ritter (carol.ritter@rwa.org) as the @romancewriters is collecting names for their IP Atty. #spreadtheword #cocky #cockfight #teamromance

— Willow Sanders (@Willow_Writing) May 5, 2018
However this plays out (and leaving aside the Iago-level pettiness of Hopkins' move) there's no question of its being absurd and short-sighted: she has now alienated nearly the entire romance community… which includes the readers she's allegedly trying to protect.
But we'll see. In the meantime, I'll be over at Twitter watching this unfold, with bated breath and a vat of popcorn.