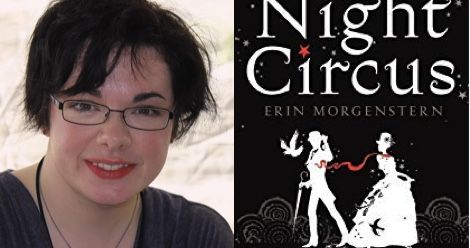 News
Author of THE NIGHT CIRCUS Coming Out with New Book in 2019
This content contains affiliate links. When you buy through these links, we may earn an affiliate commission.
It's fair to say that there's a bookish cult around The Night Circus by Erin Morgenstern. It's there for a reason—the lush, standalone fantasy entranced hearts across the bookish world, selling 3 million copies since it was first published in 2011. It has been translated into 37 languages and is in development in both film and stage adaptations. My mother first discovered it, and shared it with me shortly before I got to meet Morgenstern in June 2013, in conversation with Neil Gaiman on his tour for The Ocean at the End of the Lane. I got our copies signed and thanked her for writing a book that reminded me of the book I wanted to write someday.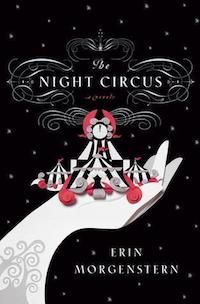 It was a magnificent book, and there was always a mild disappointment that there wasn't a second. The book community is remarkably impatient (myself included), and even though seven years is a reasonable amount of time to write a book, it seems like it's been forever since I first entered the Night Circus with Celia and Marco. I wondered more than once if we would get another taste of Morgenstern's magic.
So it's big news that Erin Morgenstern is releasing a new book with Doubleday in November 2019: The Starless Sea.
🌟 BIG NEWS FOLKS 🌟
What we've all been waiting for this since our absolute obsession with #TheNightCircus…@erinmorgenstern is returning with a magical, timeless and wholly original love story set in a secret underground world. Is it too early to start counting down the days? pic.twitter.com/zYp24PgxET

— VINTAGE Books (@vintagebooks) November 8, 2018
The novel will feature a grad student named Zachary Ezra Rawlins who discovers a strange book hidden in the library that has many interesting stories—including his own. In his search to discover the meaning behind the book, he follows clues to a masquerade party and eventually to a library far below the earth's surface: a realm that has been fiercely protected but is now under threat.
The official description of the novel continues: "Together with Mirabel, a fierce, pink-haired protector of the place, and Dorian, a handsome barefoot man with shifting alliances, Zachary travels the twisting tunnels, darkened stairwells, crowded ballrooms, and sweetly soaked shores of this magical world, discovering his purpose—in both the mysterious book and in his own life."
The Starless Sea will publish November 5, 2019. I'm already trying to get my preorder together.