Pop Culture
8 Author Biopics We Want (and Deserve) to See
This content contains affiliate links. When you buy through these links, we may earn an affiliate commission.
Who else loves author biopics? It's fun to get to learn more about your favorite author and what inspired them to write via a film about their life. But there are some authors who have never been given the biopic treatment, and others whose biopics leave, well, a little something to be desired. I've gathered opinions from fellow Book Riot contributors on the author biopics we most want to see—and who we want to star in them. Dear Hollywood, please feel free to run with these ideas.
Jane Austen Played by Gugu Mbatha-Raw
I would love to see a real biopic of Jane Austen that doesn't romanticize her life or add in elements stolen from her novels (looking at you, Becoming Jane) and instead focuses on her creative genius. And how she wrote brilliant novels despite pretty constrained circumstances. I think Gugu Mbatha-Raw would be perfect. She starred in Belle, which was set right around Austen's lifetime, so we know she can pull off period clothing. More importantly, though, she has a sort of warm, sparkling energy that is just right for quick-witted Austen. Can't you see her trading quips and observing everything around her with sardonic delight? Mbatha-Raw has done a lot of moody, intense movies—it would be so fun to see her in something lighter.
—Kathleen Keenan
Octavia Butler Played by Viola Davis
Look, Viola Davis can do anything. And so could ground-breaking sci-fi writer Octavia Butler. From her childhood as a very shy girl, which led her to escape into books, to the writing contest win that sparked her career, her life is a classic story of learning to trust one's own confidence. I think it would be really interesting to see a biopic set a bit later in her life, though, maybe during one of her research trips to the Amazon. Viola Davis is already involved in an adaptation of Wild Seed for Amazon, so she's the perfect person for this imaginary biopic.
—Kathleen Keenan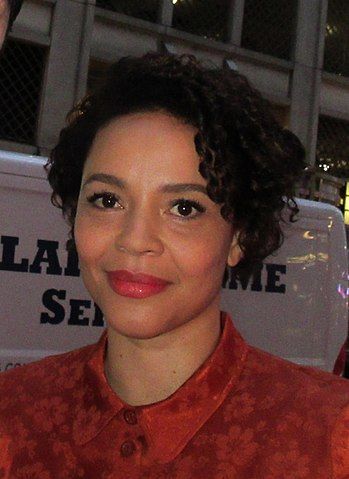 Zora Neale Hurston Played by Carmen Ejogo
I love Zora Neale Hurston not just for her fiction writing, but for her anthropological research and the ethnographies that merged with memoir. I just read Tell My Horse and Mules and Men in the past few weeks, and I found myself picturing the imitable Carmen Ejogo as the actress who would best play her. She has the BEST voice, and she's super beautiful and charming, which is how she convinced the voodoo priests to indoctrinate her and take her through all their rituals. That's right, she did that. I mean, Their Eyes Were Watching God is a force of nature, but becoming a voodoo priestess in Haiti and Jamaica is commitment. Plus she's been so underappreciated for years…Hurston deserves to be done right. And Carmen Ejogo does everything right.
L. Ron Hubbard Played by Bill Murray
I want Bill Murray as L. Ron Hubbard in a black comedy that glosses over NOTHING about the man's supremely messed-up life. All the lies, all the swindles, all the culty nonsense, all the comically bad writing that Hubbard perpetrated would be laugh-and-cry gold in Murray's capable hands. Not that it'll ever happen as long as Scientology is around, but a girl can dream.
William Faulkner Played by John Maxwell
John Maxwell, my college acting professor, as William Faulkner. He's been performing a one-man Faulkner show for over 20 years. At this point, I can't imagine anyone else as Faulkner. Even better would be John's show produced for film.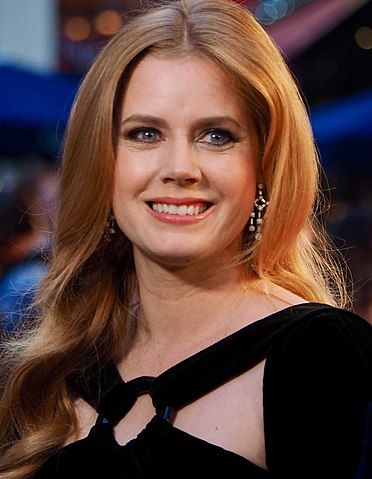 Suzanne Collins Played by Amy Adams
Suzanne is cool because she wrote The Hunger Games, and Amy would make her biopic intriguing. They both have reddish long hair so I picture Amy Adams when I imagine Collins.
Stephen King Played by Hugh Laurie
Stephen King is the greatest author of our generation. He penned psychological thrillers like The Shining, then dramatic novella classics like (Rita Hayworth and) The Shawshank Redemption and Stand By Me (The Body)! Plus, he calls out the government! He really does it all. I would love a gothic backstory on this bestselling horror author with a heart of gold. Hugh Laurie is distinguished, but has a hidden soft side, and could bring out the quiet warmth and determination of King.
—Shireen Hakim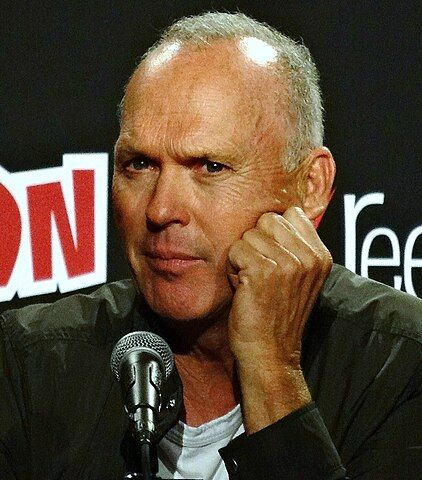 George Orwell Played by Michael Keaton
George Orwell's well-travelled, diverse employed life deeply influenced his clairvoyant hit 1984, and deserves to be documented as well. He lived in India and Burma among other places, and worked as an officer, teacher, and even dishwasher.
He is one of the few classic white male authors that has not been accused of racism/bigotry, unlike his contemporaries C.S. Lewis, J.R.R. Tolkien, and The Jungle Book's Rudyard Kipling (Orwell called him a jingo imperialist.) To be honest, his mustache and timid smile remind me of an uncle, and I trust passionate Michael Keaton to portray him well.
—Shireen Hakim
---
While we wait for these author biopics to get made, check out our list of the best films about authors and the 13 women writers we think deserve biopics.