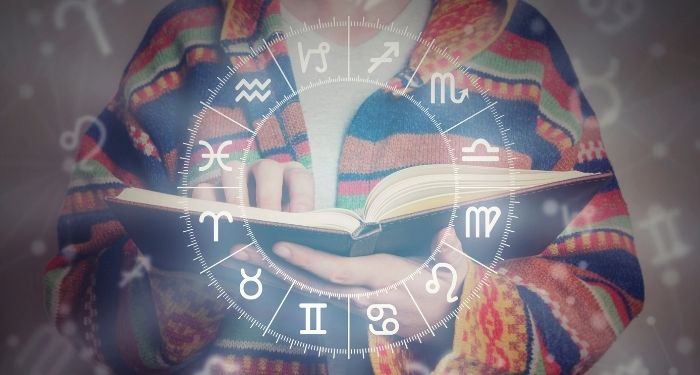 Lists
August 2022 Horoscopes and Book Recommendations
This content contains affiliate links. When you buy through these links, we may earn an affiliate commission.
Welcome to Book Riot's August 2022 Horoscopes and Book Recommendations! The year may be more than halfway over, but some of 2022's buzziest books are yet to come. Which amazing August new release will blow your socks off? Let the stars lead you to it! Check out your horoscope below for a glimpse at the month ahead, along with a book recommendation perfect for your sign.
One astronomical event with implications for all signs is the sturgeon supermoon on August 12. A supermoon occurs when the moon is full and at its closest point to Earth, so you can expect great night sky views. When it comes to astrology, the sturgeon supermoon represents a time of reflection and gratitude, particularly in things related to nature and the changing of the seasons. To make the most of the full moon, take some time on the evening of August 12 to do some moon watching. Think about what elements of the natural world have nurtured you this year, how the changing seasons coincide with shifts in your life, and how you can work with those energies as you move into autumn. If you want to learn more about astrology and the cycles of the moon, I recommend reading Moonology by Yasmin Boland.
---
Thanks for joining us for your August 2022 horoscopes and book recommendations! Looking for more books you'll love based on your sign? Check out your May, June, and July horoscopes and book recommendations!