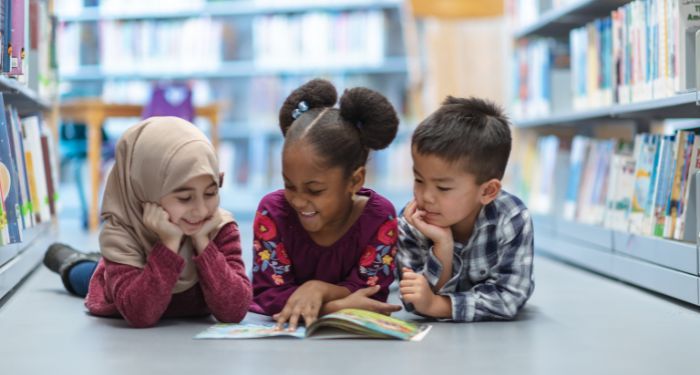 Children's
12 Must-Read August Children's Book Releases
This content contains affiliate links. When you buy through these links, we may earn an affiliate commission.
I'm super excited about August because my daughter finally starts preschool! We've kept her at home during the pandemic, but now that she's vaccinated, she'll be attending preschool twice a week. She is more than ready, and talks about it every day. What I'm not so excited about are August's temperatures. The humidity is at 90%, the temperatures are in the 90s or 100s, and I'm arriving home from my daily walks drenched in sweat — yay for summer. I'd say this is just another August in Tennessee, but it's definitely hotter than normal. Also hotter than normal are August's children's book releases (see that clever transition?).
August has some truly brilliant releases, and while I didn't intentionally include themes, several themes emerged as I wrote my reviews. Five books contain disability representation, and as a disabled mom and reviewer, I could not be happier about seeing more good inclusion of disabled characters. Three picture books depict loving grandmother and granddaughter relationships, and while I tried to narrow it down to just one or two, they're all so precious and sweet that I had to include them all. Family relationships in general play into many of these books, from loving grandmothers to discovering an extended family of wrestlers. But while family plays an important role in August's picture book releases, friendships prevail in August's middle grade releases. There are also some silly and interactive books, too.
Whatever you (or your child) is in the mood to read, I've got recommendations in this list of August children's book releases!
Looking for more new children's books beyond these August children's book releases? Check out my May, June, and July lists.