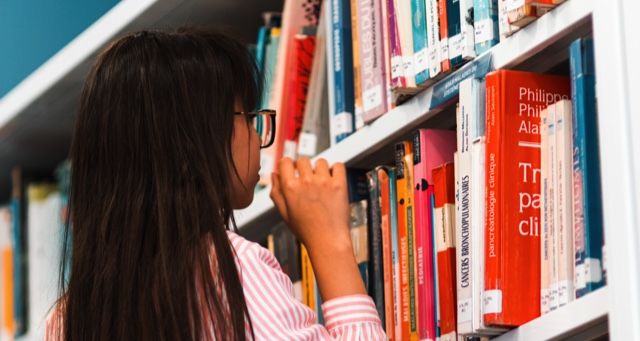 Sponsored
3 on a YA Theme: August YA New Releases
This list of August 2019 YA new releases is sponsored by JIMMY Patterson Books.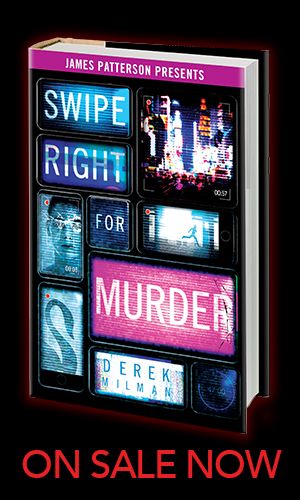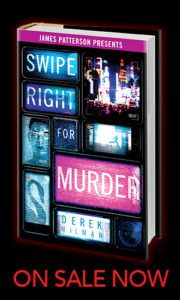 One swipe can change your entire life…or end it! Finding himself alone in a posh New York City hotel room for the night, Aidan does what any red-blooded seventeen-year-old would do–tries to hook up with someone new. But that lapse in judgement leads him to a room with a dead guy and a mysterious flash drive…two things that spark an epic case of mistaken identity that puts Aidan on the run–from the authorities, his friends, his family, the people who are out to kill him–and especially from his own troubled past.
---
Happy August, book friends! Publishing is taking a small breather before an explosion of fall releases, so there aren't quite as many YA new releases this month as in previous months–but the books that are releasing this month are stellar and should not be missed! Here we go!
Pumpkinheads by Rainbow Rowell and Faith Erin Hicks
Deja and Josiah are best fall friends–they work together at the Pumpkin Patch every fall before going their separate ways. But this year is different. They're seniors, it's their last year at the patch, and their last night together. Deja is intent on getting Josiah to finally talk to his crush before it's too late, and so they embark on one last epic adventure through the patch!
The Downstairs Girl by Stacey Lee
Life is not just, as Jo Kuan knows full well. As a Chinese American girl working as a lady's maid in 1890's Atlanta. When she begins writing an anonymous advice column as "Miss Sweetie," she's shocked by the backlash her advice receives for addressing racial injustices. As the outcry builds and her opponents try to discover her identity, Jo attempts to solve the mystery of who her parents were, forcing to reckon with the consequences of staying hidden versus stepping into the public eye.
All the Bad Apples by Moira Fowley-Doyle
When Deena's older sister Mandy goes missing, everyone presumes she's dead. But then Deena begins to receive letters from her sister, claiming that their family isn't just unlucky–the women in their line have been cursed and Mandy wants to break that curse for Deena. Deena takes off after Mandy, hopping to catch up with her before it's too late.
The REvolution of Birdie Randolph by Brandy Colbert
Birdie has worked hard to be the perfect version of the daughter her parents have always hoped for–studious, ambitious, well-behaved. But then two things happen that shake up her world: she falls for a boy her parents would definitely not approve of, and her aunt, who has always struggled with addiction, moves in. As she gets to know her aunt, she finds her true self struggling to break free.
Of Ice and Shadows by Audrey Coulthurst
In this sequel to Of Fire & Stars, princesses Denna and Mare find themselves far from home, in Zumorda, seeking help for Denna to learn how to control her fire magic. But they aren't entirely safe in Zumorda–attacks on Mynaria point to their supposed allies, and both young women find themselves walking a fine balance to maintain diplomacy while also remaining safe in a foreign kingdom that wants something more from them.
A Dress for the Wicked by Autumn Krause
Set in an alternate 19th century Europe, this book follows Emmaline, a "country" girl who aspires to become a famous designer. She gets her chance when a famous dressmaker and designer opens up a design contest that everyone, even those far from the capital, can enter. But as Emmaline plunges into the twisted world of design and competition, she'll find that it takes far more than skill with fabric and thread to win.
Want more "3 On A YA Theme" posts? Gotcha covered.