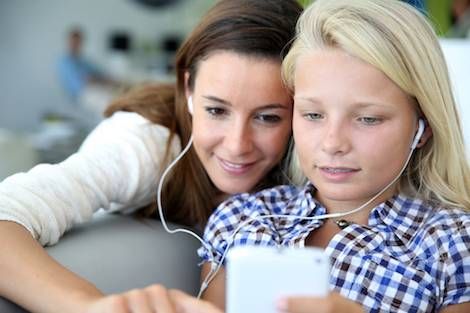 Audiobooks
10 Audiobooks to Listen to Around Your Kids
This content contains affiliate links. When you buy through these links, we may earn an affiliate commission.
Parenting usually requires a lot adjustments to the lifestyle of the parent. You drink with your mind already on the hangover, your preferred socializing times and places are 10 AM at The Park, sitting down to read becomes a luxury activity, and you have to examine the more passive media that you expose your kids to like TV and radio.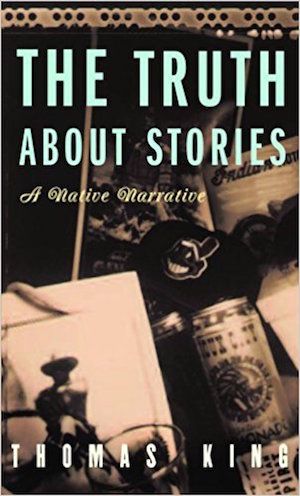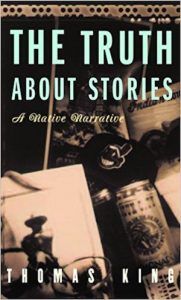 First it was TV, when the kids started watching whatever I had put on during nap time and I had to cut that out (don't ask me any questions about any TV from the last 3–4 years). Now that my kids are hitting school age, my parenting life has reached the point where my kids listen in on my audiobooks. Questions of, "What's happening?" "Why is he sad?" "Why is she doing that?" "Why are they fighting?" crop up while I'm chopping carrots for dinner and listening to The Dream Thieves. Or Born A Crime. Or The Player and the Pixie.
I'm not the kind of parent who wants to hide parts of the world from my kids. Books are a great way to introduce topics and conversations that children need their parents guidance. However, sometimes I'm not ready to have a deep talk about ways that toxic masculinity is enacted, or historical prejudice and the way it informs the language we use; I just want to get dinner on the table before everyone realizes they're hungry, and to listen to My Stories while doing it.
So, I've reached the point where my listening in front of the kids can no longer have violence, sex, or swearing. For a few years. For all the other parents out there, I've put together a list of adult audiobooks to listen to around your kids that have engaging narratives, good narrators, and are appropriate (as far as I'm concerned, YMMV) to listen to in front of kids.
Fiction
NPR's Amal El-Mohtar called this "the best fairy tale retelling I've ever read," and that was all I needed to pick it up. A retelling of the Twelve Dancing Princesses from the point of view of the oldest sister, all of it set the New York of the Roaring Twenties.
If you've ever wanted some magical Victorian England but with POC, this is your book. Cho follows the very self-contained Marcus and the effervescent Prunella as they navigate being magic users outside the norm of the society of magic users. And on top of it, they have to deal with fraying international relations, both in the real world and in Faerie. Even if you generally don't like faerie books, this one is worth a go.
Two magicians battle by proxy in a magical nighttime circus in this much beloved book. Read by Jim Dale, American Harry Potter listeners will immediately recognize a good story told well.
Kowal set out to write a story that wasn't about using magic to save the world, but instead was just small, everyday magic. Glamour in her world is part of a lady's skill set, and like singing, painting, and playing music, it's to make the home life nicer. This doesn't make magic safe and without drama, because that's how people are. Her English accent in the audio isn't my favorite (I live with a Brit, so I hear the real thing daily), but the gentle story of small magics and country manner homes in this Jane Austen pastiche is excellent!
Classics are good for lots of euphemism about sensitive subjects, which makes them easy to listen to in front of little pitchers with big ears. My English major friends tell me that all the pastoral description in Anna Karenina is not actually about the countryside. My newest classic love is North and South, which talks about class, prejudice, industrialization, unions, atheism, and romance. And for a narrator, Juliet Stevenson is divine.
This is my husband's favorite book. I got sunburned last summer while watching our kids in the pool because he was too engrossed to bring me more sunscreen. In this story, Clay Jannon gets laid-off from his web-design job and enters a world of old books, secret societies, gentle mystery, bookish references, and explorations of technologies, old and new. Engaging, silly, sweet, and gentle, this book has got you covered.
Curmudgeons and book lovers unite in the story of a grumpy bookstore owner who thinks his life is told and that the ending is failure. A.J. gets a new chapter that takes his life in a direction neither he nor we anticipated.
Non-fiction
The Princess Bride has reached a culturally pervasive status; everybody knows it, most people have seen it. Elwes here takes us through the casting and filming of the movie, remembering training for the sword fight (you know the one), working with Andre the Giant, and riding 4-wheelers across a moorland (bet you forgot that part!). He brings on the cast members to read the sections they've written about their memories, so Wallace Shawn, Robin Wright, and Rob Reiner all read you their own thoughts. Elwes sounds just as delightful as when he was 20 back in the '80s, and this book will give you even more warm feelings about a snuggly comfort movie.
Bregman explores the future of society and how we can continue to build a better and stronger society. He offers solutions to some of the problems of our world today, asking us to think about utopia as an ever-shifting goal, but one that we must work toward because the work is the benefit. I want more people to read this and talk to me about it! (Bonus: this is a work translated from Dutch if you're looking to read more translated works!)
This book is meant to be listened to. King originally delivered this as a series of Massey Lectures across Canada in 2003. He plays with oral storytelling techniques as he draws attention to current and historical issues of Native people in North America. And he is a wonderful speaker.