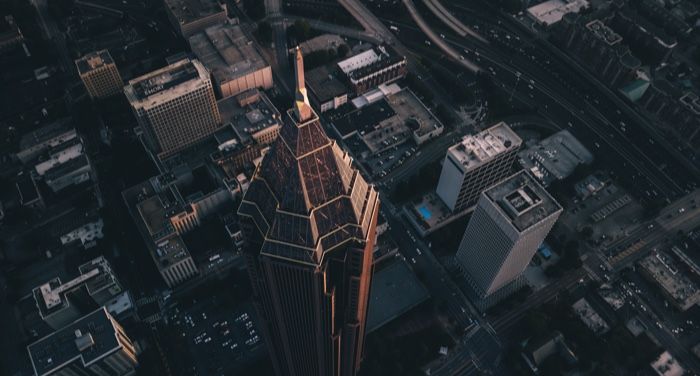 Audiobooks
6 of the Best Audiobooks Set in the American South
This content contains affiliate links. When you buy through these links, we may earn an affiliate commission.
As a long-time resident of the south, I've gotten to know the region through its literature. There's such a range of diverse voices here, each with their own unique point of view. So here are a few of my favorite audiobooks set in the south!
You can really get to know a region by its food, and the South is no exception. In The Potlikker Papers, John T. Edge tells you about all things Southern cuisine. From fast food to Grandma's kitchen, Edge discusses a wide range of cuisines, illustrating the incredible diversity and rich history of the region's food culture. He narrates the book himself in his gorgeous Southern drawl, making the audiobook edition of The Potlikker Papers one you won't want to miss.
Whiskey and Ribbons by Leesa-Cross Smith, Narrated by Larry Heron, Joe Bearor, and Tunisia Hardison
I will never stop talking about how much I love this book! Set in Louisville, Kentucky, Whiskey & Ribbons follows Evangeline shortly after her husband, Eamon, a police officer, was shot and killed in the line of duty. Several months after Eamon's death, Evangeline and her brother-in-law, Dalton, are snowed in, which forces them to confront the growing feelings between them. The audiobook is one of my favorite audiobooks. Each character's perspective has their own narrator, which helps bring them to life off the page.
Bluebird, Bluebird by Attica Locke, Narrated by J.D. Jackson
Attica Locke is a master of the mystery novel, and her Highway 59 series illustrates her incredible range and understanding of her characters. Darren Matthews is a Black Texas Ranger on probation. But when a white woman and a Black man are found dead in a small town, his supervisors send him to investigate. Jackson captures Darren's narrative voice perfectly, and now I can't imagine Darren's character any other way.
Mama Day by Gloria Naylor, Narrated by a Full Cast
A southern classic, Mama Day follows Cocoa, a Black woman living on a fictional island on the border of South Carolina and Georgia. Cocoa's family has lived on the island for generations, but Cocoa wants to leave and see the world. Despite warning from the other women in her family, Cocoa leaves for New York City. When she returns, she brings her new northern husband with her. From there, a strange series of events make Cocoa think that maybe her family was right all along. Maybe she shouldn't have left.
The Boys of Alabama by Genevieve Hudson, Narrated by Charlie Thurston
Who doesn't love a Southern queer love story with some fabulism on the side? Hudson's debut novel focuses on Max, the son of German parents who seems to thrive in the south's thick heat. When Max meets Pan, the school "witch," he becomes consumed by their relationship. This new take on the southern gothic novel is a beautiful tribute to first love, adolescence, and the complex feelings of trying to figure out who you are while living in the Deep South. Thurston's audiobook narration captures the slow cadence and pace of the region.
Salvage the Bones by Jesmyn Ward, Narrated by Cherise Boothe
There's nothing like a Jesmyn Ward novel, and when you combine that with Cherise Boothe's incredible narration, the audiobook becomes a whole new experience. As hurricane Katrina closes in, Esch and her family keep living their everyday lives. When Esch discovers she's pregnant, she realizes that she has a life-changing choice ahead of her. Delving into the complex themes of motherhood, poverty, and being Black in south, Salvage the Bones deserves every single accolade.