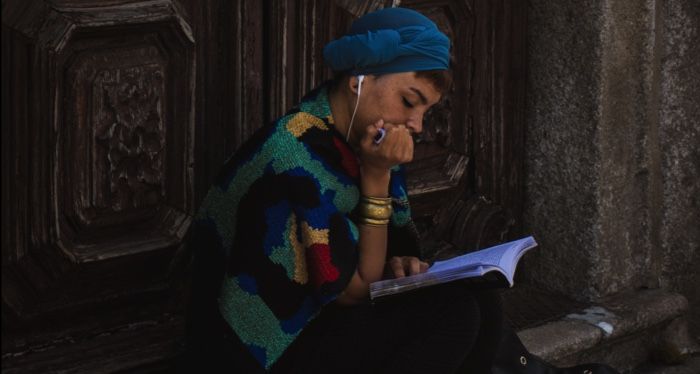 Audiobooks
9 Of The Best Audiobooks Narrated By Priya Ayyar
All audiobook lovers have their favorite narrators, and Priya Ayyar is one of mine. She has an incredible range, narrating everything from middle grade to literary fiction. Her ability to capture any character's narrative voice shines through every story. So here are some of my favorite audiobooks narrated by Priya Ayyar!
The Night Diary by Veera Hiranandani
It's 1947, Nisha lives in the newly independent India. But when government officials decide to move forward with the partition, Nisha learns that she and her family must move thousands of miles with very little notice. Nisha tells her story in a series of diary entries, chronicling her perspective being part of one of the greatest human migrations in modern history.
Amal Unbound by Aisha Saeed
When Amal stands up to a man in the market, she's horrified to learn that her family is indebted to him. Amal is sent to work off her family's debt as a maid in the man's house, and she worries her dreams of going to school and becoming a teacher are forever out of her grasp.
The Henna Wars by (Book Riot Contributor) Adiba Jaigirdar
Nishat and Flávia started rival Henna businesses for a school project. What starts out as a rivalry soon turns into something more, but Nishat worries that her traditional family won't be very accepting of her feelings for Flávia.
The Enlightenment of the Greengage Tree by Shokoofeh Azar, Translated by Anonymous
In this episodic novel, a family moves to the countryside to escape the Iranian revolution. There, each family experiences the fantastical, which changes their lives forever. Azar's writing combines traditional Persian folklore with contemporary fabulism to create a story entirely unique.
A Very Large Expanse of Sea by Tahereh Mafi
Set in the early 2000s, this novel tells the story of Shirin, a Muslim teenager who loves to break dance and to tailor her own clothes. She's also the only girl who wears a hijab at her school. But when she starts talking to a popular white guy after school, she finds the friend she didn't know she needed.
Love from A to Z by S.K. Ali, Narrated with S.K. Ali and Tim Chiou
In this young adult romance, Adam and Zaynab meet during spring break in Doha, Qatar. But Adam is hiding a recent diagnosis from his family, and Zaynab is in Qatar to visit her aunt after being suspended from school for standing up to her Islamophobic teacher. With everything else going on in their lives, is there space for their new relationship?
The Star-Touched Queen by Roshani Chokshi
Inspired by Indian folklore, The Star-Touched Queen follows Maya, a young woman forced into a marriage she doesn't want. But when her new groom whisks her away to a magical world filled with many mysterious rooms, Maya's curiosity insists she find out more about the true identity of her new husband.
More to the Story by Hena Khan
In this middle grade retelling of Little Women, four sisters come home to find their world is about to turn upside down when their father takes a new job overseas. Facing a year without their father, the girls try to make the best of it. I love how Hena Khan captures the spirit of Little Women but gives it her own unique twist.
American as Paneer Pie by Supriya Kelkar
Lekha goes to school every day feeling like an outsider. As the only Indian American girl at her school, she tries to blend in to be just like everyone else. When a new Indian girl moves to town, Lekha hopes she'll now have the friend she's always wanted. But when she and the new girl do not get along, Lekha feels more lost than ever.