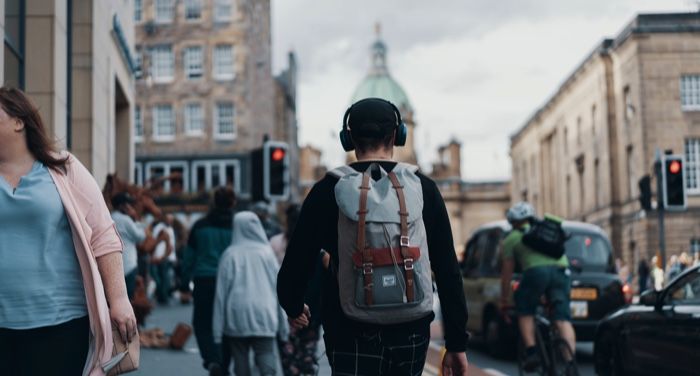 Audiobooks
6 of the Best Audiobooks Narrated by Prentice Onayemi
This content contains affiliate links. When you buy through these links, we may earn an affiliate commission.
Several years ago, my husband and I started our yearly road trip to my parents' home back in Kentucky. I hit play on our audiobook, and Prentice Onayemi's voice came out of our car's speakers. His voice immediately sucked me into the story and his performance perfectly conveyed the emotion of the characters. As soon as I arrived home, I looked up Onayemi's work and started listening to a wide range of audiobooks he's performed. So why not share the love? Let me introduce you to Prentice Onayemi and the spectacular audiobooks he's narrated.
In the first novel I ever listened to Prentice Onayemi perform, Imbolo Mbue tells the story of Jende Jonga, a Cameroonian immigrant living in New York City. Jende gets a job as a chauffeur for a rich business man, Clark Edwards. Jende's wife, Neni, is given a job as maid in one of Edwards's properties. These new opportunities give Jende hope that he may have enough money to hire a lawyer to help him get his residency papers to stay in the U.S. But when the financial crisis of 2007 starts, Edwards's business is in danger, and Jende's hopes begin to spiral.
In this wild story set in a futuristic South Africa, a teenaged boy realizes he's in love with his best friend, a young girl discovers she has wings, and an ancient deity biding her time to seek revenge is trapped in a job as a nail technician. Every chapter brings a new twist, whether that's robots becoming sentient or a politician deciding to moonlight as a pop star. Onayemi's performance in The Prey of Gods proves he can keep up with Drayden's fantastical storytelling and keep listeners on the edge of their seats, wondering what will come next.
In this Pulitzer Prize–winning biography, David W. Blight chronicles the life of Frederick Douglass, one of the most important African Americans of the 19th century. This new biography follows Douglass from his life as an enslaved man on a Maryland plantation to his work as abolitionist. In his performance of Frederick Douglass, Onayemi keeps your attention over the course of hundreds of pages of Douglass's life.
In this satire, a young man is raised by a single father who performs psychological experiments on his son. Through a series of events, the narrator of the novel reinstates slavery and is taken to the Supreme Court. Paul Beatty's comic skill shines through this story, earning him the Man Booker Prize, and Onayemi won a 2016 Audie Award for his performance.
Christodora by Tim Murphy, Narrated by Cassandra Campbell, Christa Lewis, Suzanne Elise Freeman, Prentice Onayemi, Thom Rivera, Kyla Garcia, and Will Damron
This novel follows a cast of characters who live in and around the Christodora, a building in New York City's lower east side. We start with Milly and Jared, a couple living in the building when the AIDS crisis begins to make the news. Through the decades, a wide cast of characters gives us a range of perspectives, each voiced by a different narrator. Together, these characters tell the story of a neighborhood, each of their stories connected and intertwined with one another.
Together in Sudden Strangeness: America's Poets Respond to the Pandemic Edited by Alice Quinn, Narrated by Edoardo Ballerini, Gisela Chípe, Catherine Cohen, Michael Crouch, Catherine Ho, Hillary Huber, Nicole Lewis, Dani Martineck, Prentice Onayemi, Elisabeth Rodgers, Neil Shah, Shayna Small
In response to the pandemic, 107 poets compose work grieving lost loved ones, discussing the chaotic turmoil of the American government's poor response, or surviving the pandemic themselves. From Jericho Brown to Julia Alvarez to Claudia Rankine, these talented writers capture this moment in history as only poets can. The cast of narrators is equal to the challenge, performing each poem with intensity and depth of feeling.