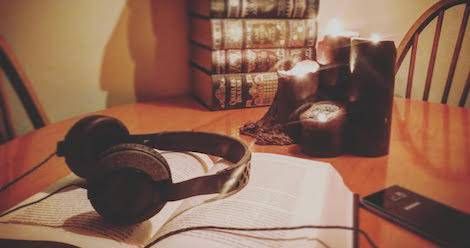 This content contains affiliate links. When you buy through these links, we may earn an affiliate commission.
Audiobooks. I do not like them Sam-I-am. I could not listen in a house. I could not listen with a mouse.
Many of my fellow readers love audiobooks. They're a great way to enjoy a book while engaging in other, often repetitive or boring tasks, like commuting to work or killing it at the gym. But I cannot make it through an audiobook without repeated frustrations. And with so many people praising audiobooks, I have to wonder if I'm the only one experiencing these issues. Perhaps I'm just not cut out for listening over reading.
Here are a few (mostly true) occurrences of my audiobook struggles.
Book: A Wizard of Earthsea by Ursula K. Le Guin
Location: Roadtrip passenger
Prior to this trip many years ago, I had never read anything by Le Guin, so I was completely unfamiliar with Earthsea and the adventures that lied therein. The audiobook selection was not my own either, as I subscribe to the rule that the driver controls the radio, forever and always. A passenger can play DJ only with the driver's permission.
I was traveling to South Carolina from North Florida and had a seven hour trip ahead of me. I should also mention that I love looking out of car windows and taking in the landscape, the weird billboards, keeping my eyes out for prime fast food eateries. I remember that narrator was a man and British and I did not understand a lick of what was going on in the slightest. What was this weird made up language? Sparrowhawk? Am I hearing that right?
Much like a person who is new to a movie, while their fellow viewer is not, I had a lot of questions that ultimately resulted in the driver stopping the audiobook entirely out of frustration. Sorry, Dennis! Hope you got to finish it eventually!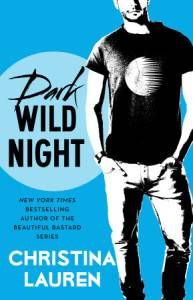 Book: Dark Wild Night by Christina Lauren
Location: Morning commute to work on the subway
I had previously read this romance, but I've heard such good things about the narration. All the heroes in the series are from other countries and apparently the accents are to die for. I put my headphones in and I know I like this better than trying to tackle the one-handed pole grab as I try to prop open by book in the other.
The deep tones of an Australian accent filters through the speakers of my earbuds as the subway pulls away from the stop and—what? What is he saying now?
We are hurtling toward the next station and I am legitimately afraid of the car leaving the tracks. The rails are in desperate need of some WD-40, as the white noise of the subway's speed becomes louder than narration in my ears. Every so often, I hear a sharp squeak as the train operator uses the brakes. We slow down and I realize that I've missed the last five minutes on the audiobook. I "rewind" back to where I remember leaving off.
I am doomed to rinse and repeat, a constant pause-and-play dance between subway stops.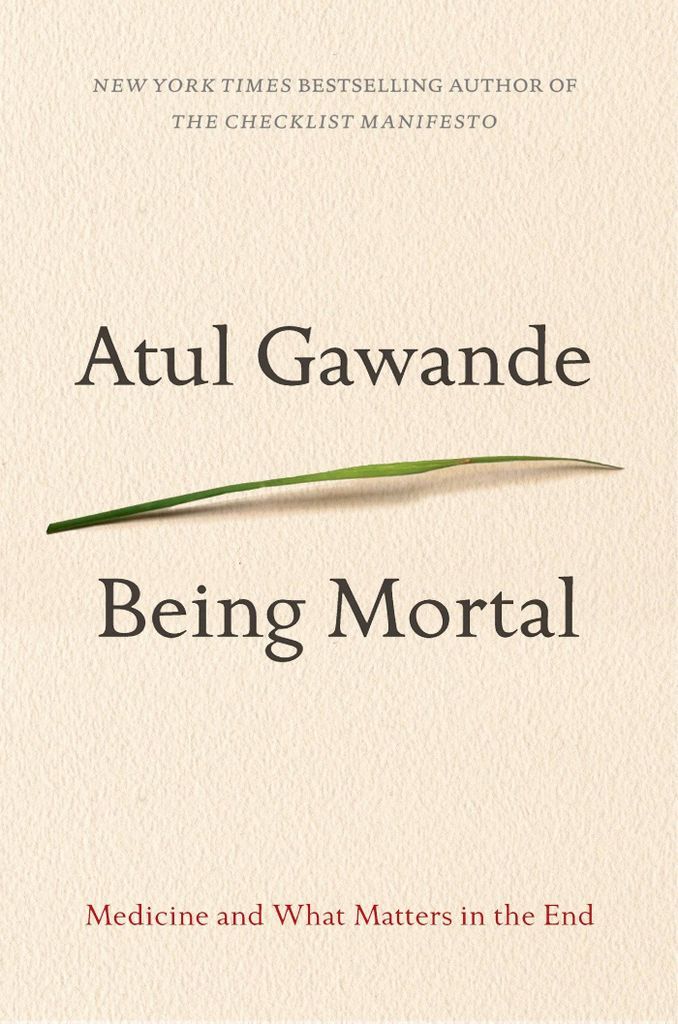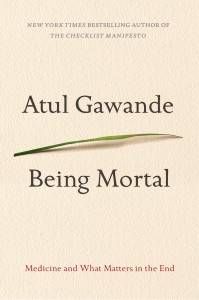 Book: Being Mortal by Atul Gawande
Location: The beach
Reading in the sun is one of my favorite things. Most times, I don't even touch the water while I'm at the beach. I just spread out on my blanket with a book in hand. I read and read and read, until the sun makes me sleepy. Eventually I'll nap and pray that I won't be in too deep of a sleep to remember to flip over to tan the other side of my body.
I don't really believe in "beach reads," as in I'll read whatever the hell I want, when and where I want. Being Mortal was getting a lot of coverage and though I owned a copy, I was having trouble getting into the text. I figured an audiobook was the next best thing. So with my sunglasses on and my sunscreen expertly applied, I popped my headphones in and proceeded to get a serious dose of Vitamin D.
Time always seems to slow when you're laying out – five minutes feels like an hour. I thought I made it a half hour before I drifted off. But it was only fifteen minutes and—ZZZzzzzzz.
I woke up frustrated, very warm, and with an extra tan line in the shape of my headphone cord.
Book: The Chocolate Kiss by Laura Florand
Location: My university gym
I hate working out. I love eating. While at the gym, if TVs are accessible, there is a 100% chance I will put on the Food Network or Cooking Channel as a reminder of why I'm putting my body through this hell.
If you like romances with foodie elements, I definitely recommend Florand. However, the siren's song of filling my gullet was too much to resist. The more the narrator went on about delicate chocolates and sweet pastries, all while cooing French into my earbuds, the hangrier I became. It was late since I preferred to go to the gym following work and I mentally began cataloging which places were still open that I could stop at on my way home.
Did I want sweets? What about a burrito? I'm pretty sure there's a Chipotle near my place. Maybe I should just stop at CVS and pick up some cheap Hot Pockets. Finding and acquiring food dominated my thoughts as the book still ran. By the time I was done at the gym, I was an hour into the book and I had heard none of it.
When it comes to audiobooks, this is clearly a "me not you" situation. I can multitask on my computer just fine, often with some episode of the Real Housewives on in the background because I don't really have to concentrate too hard. But with books, there is no multitasking. It's all or nothing, and with only my ears engaged and my eyes left to wander about, there's not a chance in hell I'll remember what the narrator just said thirty seconds ago. But hopefully, I'm not the only one.