This content contains affiliate links. When you buy through these links, we may earn an affiliate commission.
When I started this post, I mostly wanted to write about the audiobooks that helped me get through some of the most turbulent long-haul flights I've ever been on, but the more I wrote the more I felt like these audiobooks could help with other kinds of turbulence, politics and personal life included.
For instance, Courtney Summers's Sadie is one of the best audiobooks I've listened to this year and is engaging as hell. The full cast of narrators definitely added to appeal of the audiobook. I will admit that some of the minor characters did sound like they were reading off a script, but did that distract from the fact that this book is one of the most angriest, most powerful books about girls and victimhood and justice? Not even a little. Your rage will keep your flight afloat; maybe it will keep you afloat too.
Circe by Madeline Miller, read by Perdita Weeks, is radically feminist but in a quieter way. I don't mean that our protagonist is any less angry than Sadie, but Circe started off as an obedient daughter. As Circe grows—and it is fascinating to see how Weeks's voice changes with the changes in Circe's age—she makes use of all her rage and despair in her witchcraft, but she also finds that her ability to empathize and nurture is part of what makes her strong, even if all the men and the gods may disagree. A particular bad jolt on the flight had me irrationally threatening the universe: "If I don't get to finish listening to Circe in this life I will be so angry in my next life."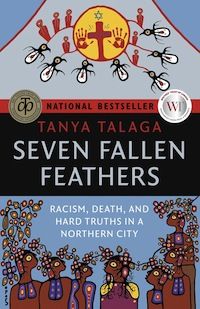 Speaking of books that would so completely command your attention, the world would pass you by, Tanya Talaga's Seven Fallen Feathers is an excellent piece of journalism, narrated by Michaela Washburn. The book is harrowing and enraging in turns, but mostly it educates on issues that most people see as belonging to the past. An absolutely indispensable sociology book for the masses. And while we are on the topic of politics, this list would not be complete without mentioning Michelle Obama's Becoming as an audio option to consider for turbulent times. It's not just that she is an excellent writer, candid and brave when needed, but that Michelle Obama is also an excellent narrator. She has a voice for storytelling, for the hard truths and the reckless optimism. Highly recommend.
The Golden Hairpin by Qinghan CeCe, translated by Alex Woodend, and narrated by Emily Woo Zeller is vastly different from my other picks. A historical, Chinese mystery novel that is pure escapism, mixing science and superstitions, and giving us a duo as unlikely as any good romance would provide. The Golden Hairpin is the first of many (I hope) detective novels that are sure to provide you with the holiday you need, whether you want to escape the people around you or your immediate surroundings. The translation, I suspect, is clunkier than the original prose is meant to be, but Zeller makes it work and besides, it is very easy to sink into this world.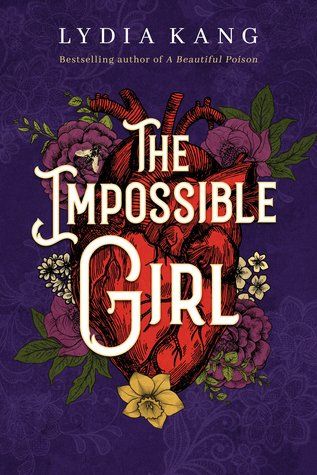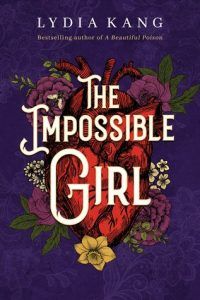 If you don't live in North America, though, or would like to be carried away somewhere that isn't already your home, or would actually prefer someplace that feels far away, you could try Lydia Kang's The Impossible Girl, set in Victorian era Manhattan. There are cadavers and murders and a mysterious girl who walks between two worlds and, coincidentally, has two hearts. It shares a lot in common with The Golden Hairpin, but is more modern in tone, despite its historical setting. Plus, Saskia Maarleveld's narration reminds me of Perdita Weeks's work in Circe. It has a delicate but arresting quality. Combined with Kang's storytelling, Maarleveld's voice makes you feel like your troubles can wait until after the book is done—which, sometimes, is exactly what you need.
And those are all the picks I have for turbulent times; hopefully there's a little something for everyone and if not, what would your picks be?