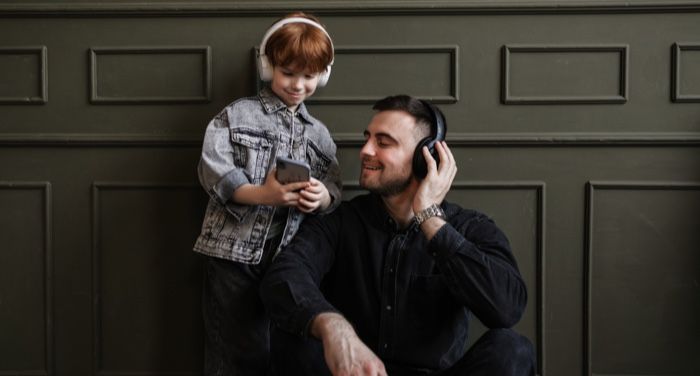 Audiobooks
20 Must-Read Audiobooks for the Whole Family
This content contains affiliate links. When you buy through these links, we may earn an affiliate commission.
Audiobooks are my secret weapon. I'm an elementary librarian and a mother of young children. I'm a huge proponent of reading. I'm a person who wraps a lot of her identity in books and stories. And yet, there are times when I go…a while…without picking up a book. Which means my children are going awhile without me reminding them to pick up a book. Which means my students are going awhile without their librarian gathering recommendations for new books. An identity crisis often ensues.
Instead of overthinking or panicking, I can turn to my trusty audiobooks. Doing dishes, driving home from soccer practice, piling in the car for a weekend at the lake — all the perfect backdrop for a good story read to me with a dramatic flair. From the time they were very young, I've leveraged car time with my sons into audiobook time. The educator in me loves that this has increased their expression and vocabulary, but I also treasure the times we've all gasped in unison at a great plot twist, or turned a nasty traffic jam into a spirited discussion about what might happen next.
I've gathered a list of audiobooks for the whole family to enjoy. The secret bonus is that a good number of these start a series, so you could rack up even more reading hours without blinking an eye. Remember, finding the right audiobooks for the whole family is an art! If one feels boring or you don't click with the narrator, turn it off and try something else. Use library apps like Libby or Overdrive get access to thousands of titles for free. And congratulate yourself- you just seamlessly added extra reading time into your family's routine!
Must-Read Audiobooks for the Whole Family
---
There you have it! Twenty excellent audiobooks for the whole family to enjoy. Happy listening!