This content contains affiliate links. When you buy through these links, we may earn an affiliate commission.
I have been having the sads. Nothing clinical, nothing too serious, just a sort of gray, lethargic feeling of uninspired, overwhelmed blah. So, I am doing what I always do: I'm turning to books. Specifically audiobooks (great for the commute or lounging around the house, staring listlessly at all the things that you should be cleaning/organizing/doing). If I hadn't already listened to them, I would recommend Cheryl Strayed's TINY BEAUTIFUL THINGS and Aisha Tyler's SELF INFLICTED WOUNDS. But I need something new. So I turned to my super-smart fellow contributors to ask for their suggestions. Here's what they said:
Year of Yes: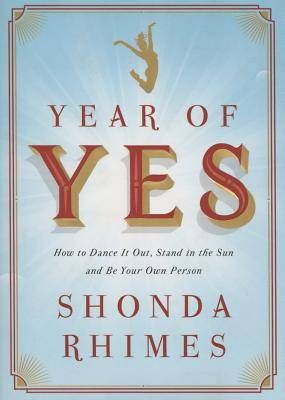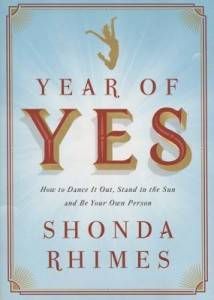 How to Dance it Out, Stand in the Sun and Be Your Own Person by Shonda Rhimes
Sometimes when I'm "meh" about life, I need a reminder that I'm acting as my own biggest enemy. And I find that the easiest way to get out of my own way is to say "yes" to things I normally wouldn't. I have so much respect for Shonda Rhimes as a kick-ass lady of both art and business, so there's no better person to kick me into action when my instinct is to hide my head under blankets on my couch and just take up space.
Yes Please by Amy Poehler: Not only is Amy funny as hell, but she's one bad-ass woman with an old soul wisdom and insight into the hearts and motivations of the human race. I laugh-cried my way through this book and felt like I was better for having experienced it.
The Art of Asking: How I Learned to Stop Worrying and Let People Help by Amanda Palmer: Clearly, I'm currently brought out of my doldrums by strong, funny, independent women. Amanda Palmer's book gave me the permission to stop feeling like my needs are a burden to those around me. The release of this realization was utterly freeing.
Shrill: Notes from a Loud Women by Lindy West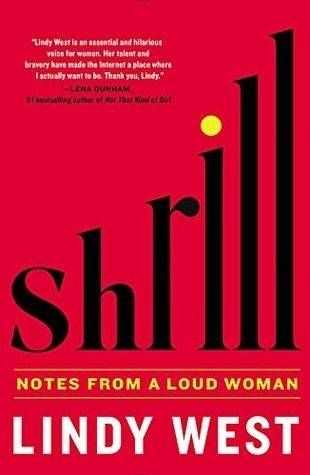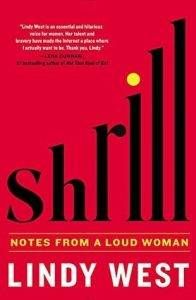 This book is just really empowering. Lindy West has been through and dealt with a lot in her life, and she handles it like a badass. Listening to this book is a good reminder that sometimes you just need to reframe the way you are thinking about something and apply some humor to the situation.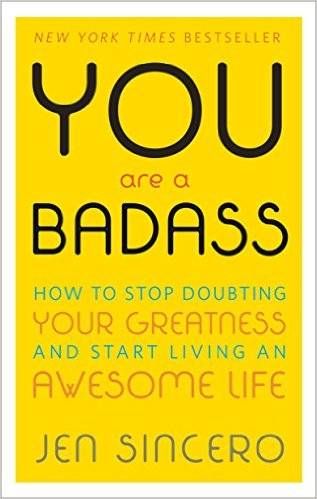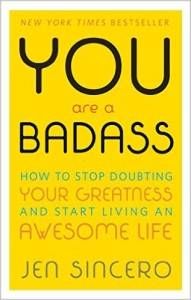 You Are a Badass: How to Stop Doubting Your Greatness and Start Living an Awesome Life by Jen Sincero
Sometimes you just need to listen to a book with 'badass' in the title. Bonus points when it's written and read by a sassy woman who figured out she's got it going on, and wants you to figure out that you, too, have it going on. I know it looks and sounds like a run-of-the-mill self-help book, but this really is a special brand of self-help book. It's one of the best I've found.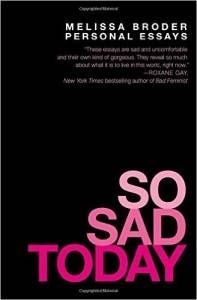 So Sad Today by Melissa Broder
Sometimes I feel sad and I don't want to feel better. Sometimes I just want another person to tell me: "yes, I too am an anxious mess and cannot deal with life even when it feels like I have nothing to complain about." So Sad Today scratches that itch. Broder is anxious, funny, raw, and so willing to share her issues. She also tricks me into laughing, which eventually makes me feel better. This book is like getting a really comforting hug from a naked stranger.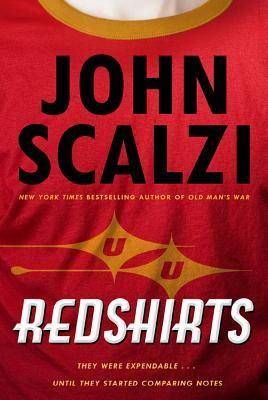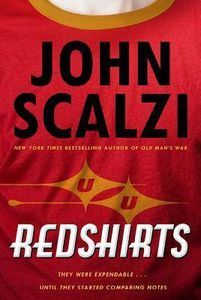 Redshirts by John Scalzi
I don't seek empowerment or sympathy when I'm feeling sad. I want fiction. I want a story about people standing up for what they believe in. I want a good laugh. I want a happy ending. One of the most reliable places to find those things, at least for me, is in the work of John Scalzi. Redshirts is a personal favorite (I'm a Trekkie. How could it not be?), but I've found that most of his books are balanced. They are all about fighting the good fight, and those doing the fighting get to have plenty of laughs along the way. My favorite part is that, in the Scalzi universe, people find their happy endings. It may take a while, and there is most certainly loss along the way, but they find them. And that helps me remember that I'll find mine, too.
You Can't Touch My Hair: And Other Things I Still Have to Explain by Phoebe Robinson
When I'm feeling uninspired, I look for a book that makes me laugh and also makes me think. Robinson's essay collection about race, feminism, and pop culture is absorbing and entertaining. It's particularly intimate as an audiobook because of Robinson's engaging narration. Listening to this audiobook is like having coffee with a witty friend whose fresh perspective encourages you to do better.
So, thanks to my fellow Rioters, I now have a queue of feel-better books.
What audiobook always makes you feel better?